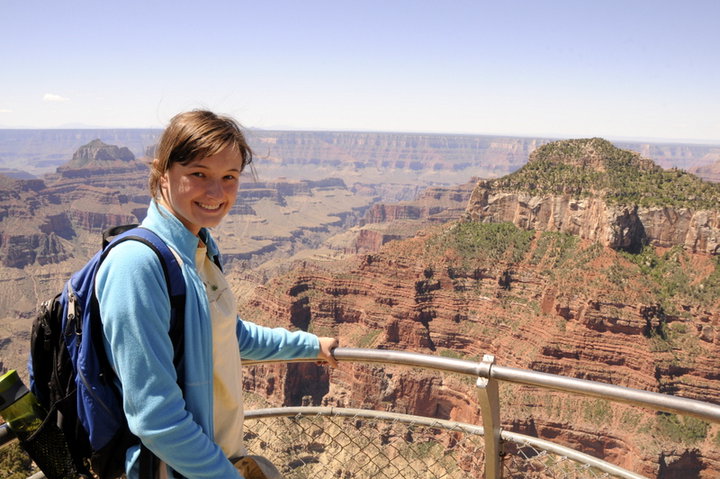 I'm a planner. Whenever I eat out or book a hotel, I research far in advance to make sure I'm getting the best bang for my buck. I don't go downtown on busy nights unless I know exactly where to find parking. If I don't know the logistics of a situation in advance, I'm terrified to do it and end up just staying home.
However, I also love to travel and experience new things. There's nothing more thrilling than walking through an Angkor temple and imagining myself living thousands of years in the past, or trying a new dish at a hole-in-the-wall restaurant.
There's a little bit of a disconnect, wouldn't you agree?
Let me tell you a story. My fiancé and I are very fortunate to be visiting Belize for our honeymoon at the end of April this year, and being a planner, I wanted to book flights, hotels, and excursions in advance to make sure we have the absolute best experience. Flights in advance, sure, not the worst thing, and it turns out the price has stayed pretty even. Hotels are also good to book in advance if you want a nice honeymoon experience. Even some of the really popular excursions can be good if they book up. But then I started thinking about when I'd get a massage, or when we'd see a specific Mayan ruin, or exactly which water taxi we'd take to the Cayes, or when we'd visit the Iguana Preserve… you get the idea.
What started out as a simple outline for a trip turned into a full-blown timeline with little room for improvisation or that Caye Caulker "Go Slow" life.
And it finally hit me. I'm so afraid of wasting time, money, or having a bad time, that I end up not doing anything. This is no way to live my life.
Research tells me I'm not alone in this. Analysis paralysis is very common – too many choices leads to not making a decision at all. Being an introvert doesn't help – if I'm a bit tired, it's easier to just stay home than to go out and be open to new experiences. I'm also incredibly frugal with the goal of saving to… you guessed it… travel the world and experience life.
But I'm in my early twenties, and the world is ready for me to experience it right now. Those glaciers aren't going to wait for me to hit 40 before they melt. That beautiful campground is only 30 minutes away, but if I can't reserve a site in advance, I don't want to waste time driving out there if it's all booked up even though it's great for hiking anyway.
This brings me to my main point. How can I learn to experience life more spontaneously? How can I learn to try something new without knowing whether it'll be a good or bad experience?
By starting a travel blog, that's how.
I want to share my successes and failures of learning to live life more spontaneously and indulging in life's little adventures when they come my way. There will definitely be travel tips, photography, and recommendations for places to visit, but I want to leave you with the tools to live your own life spontaneously, too. It's going to be an incredible journey. Let's Unplan-It together.