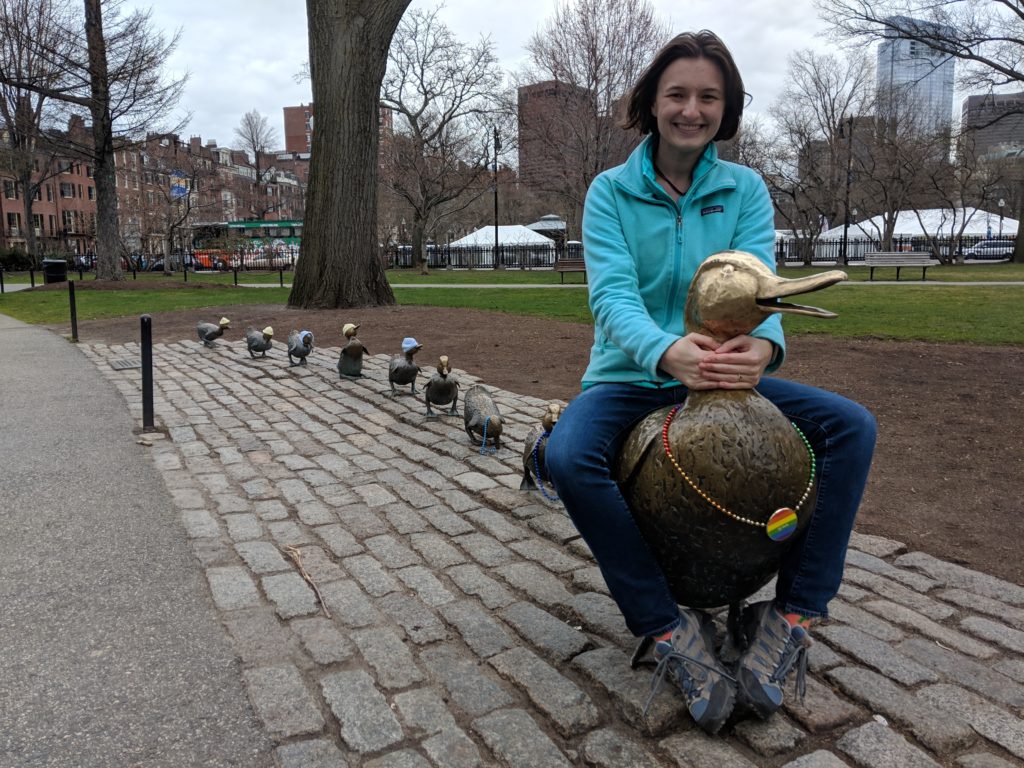 I have to say that Boston wasn't really on my radar as a place to visit. While it's an incredibly historic city with nearly every building and park having some tie to the American Revolution, there aren't many major landmarks or stereotypical tourist attractions. However, many of my husband and my wonderful friends live in Boston and we decided to pay them a visit over four days in April to celebrate our one year anniversary. Long story short, we were pleasantly surprised by this wonderful city that felt an awful lot like Austin. We'll definitely be back.
Friday: Art Heists and Ducklings
After flying in late Thursday night, we woke up refreshed on Friday morning in Somerville (the town just north of Cambridge, home of Harvard and MIT) and made a beeline for Mike's Pastry at Harvard Square. Mike's is the home of the cannoli, a cream-filled hard shell pastry, but as someone who doesn't like cannolis, I instead tried the pistachio and almond macaroons. Each bite was like heaven: fluffy but chewy, and full of flavor. It's my new mission to reverse engineer the recipe, and I don't even bake!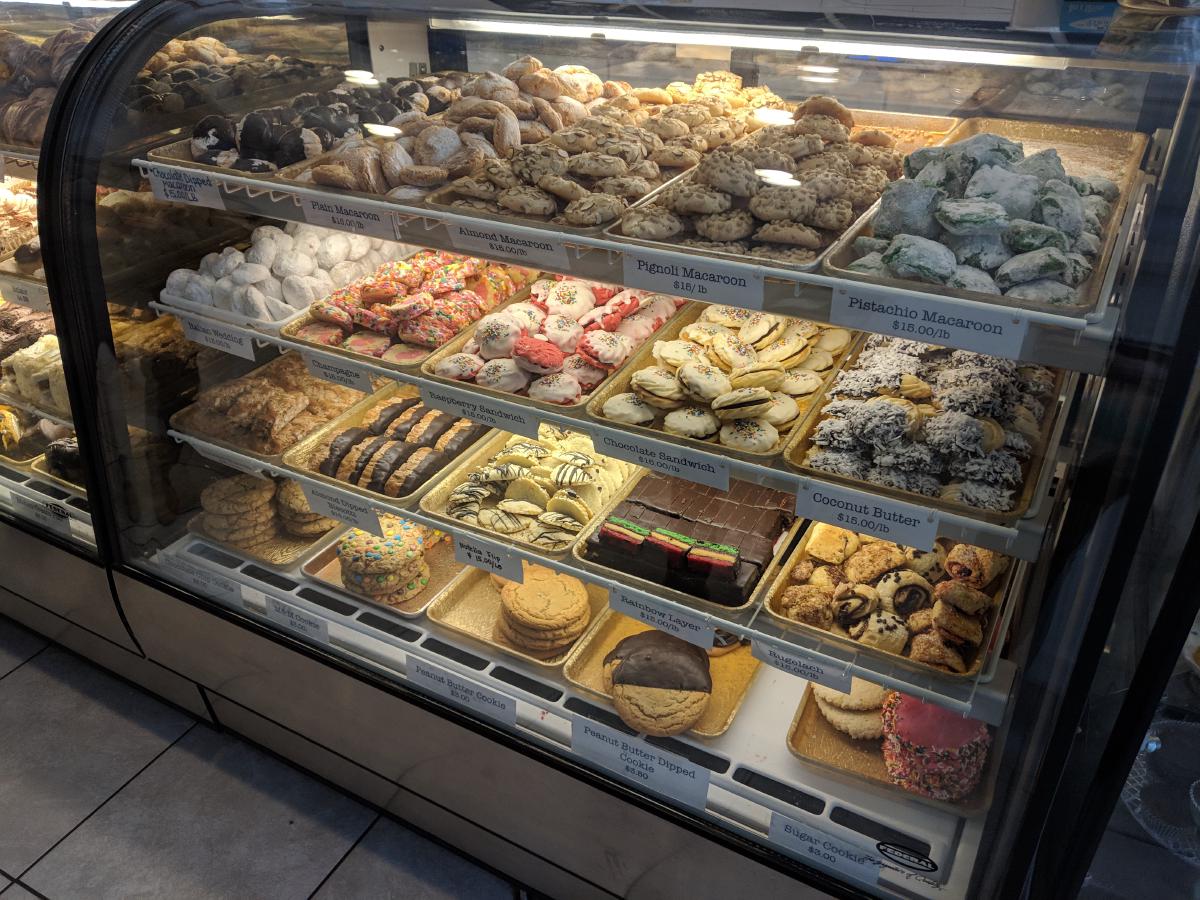 Isabella Stewart Gardner Museum
The overcast weather made it a perfect day to explore the novelty of the Isabella Stewart Gardner Museum. Home of the first Botticelli painting in the United States, this building was custom designed by Isabella in the early 1900s to house her incredible collection of art from all over the world. Entering the glass-roofed Venetian courtyard transports you to another time and place, surrounded by cloisters and filled with purple, white, and orange flowers. Each floor is filled with themed rooms, ranging from Chinese art to medieval tapestries to Impressionist paintings to letters from famous historic figures. Laminated cards in each room provide information about the multitude of artwork crammed into the rooms.
The museum has another claim to fame – in 1990, over 500 million dollars worth of art, including works by Degas, Rembrandt, Vermeer and Manet, were stolen in a heist that has yet to be solved. The empty frames are still hung in the museum, as Isabella's will maintained that the art must stay exactly where it was placed at the time of her death.
From the eclectic art to the gorgeous building, the Gardner museum is worth a few hours of time and is a great rainy day activity.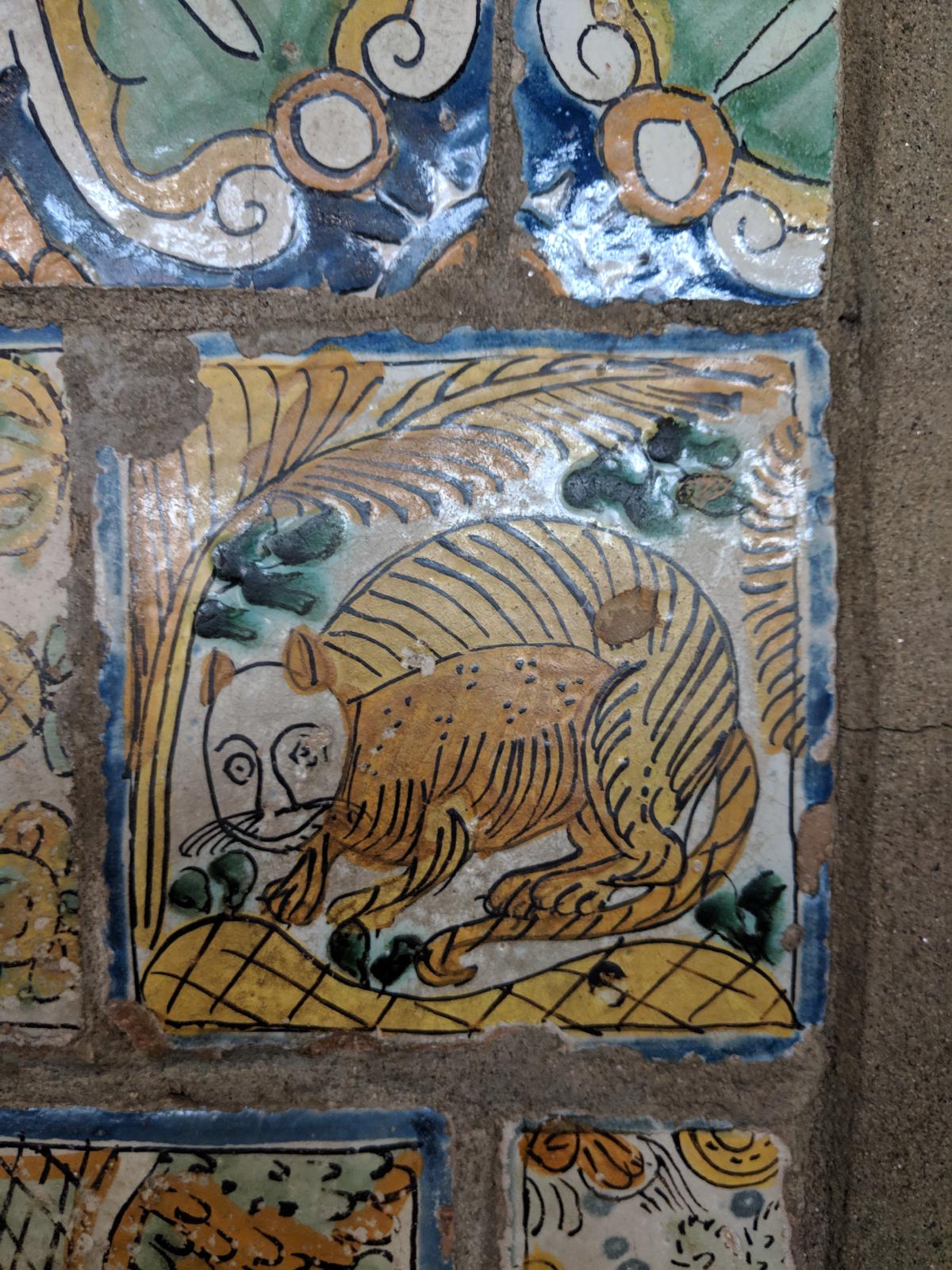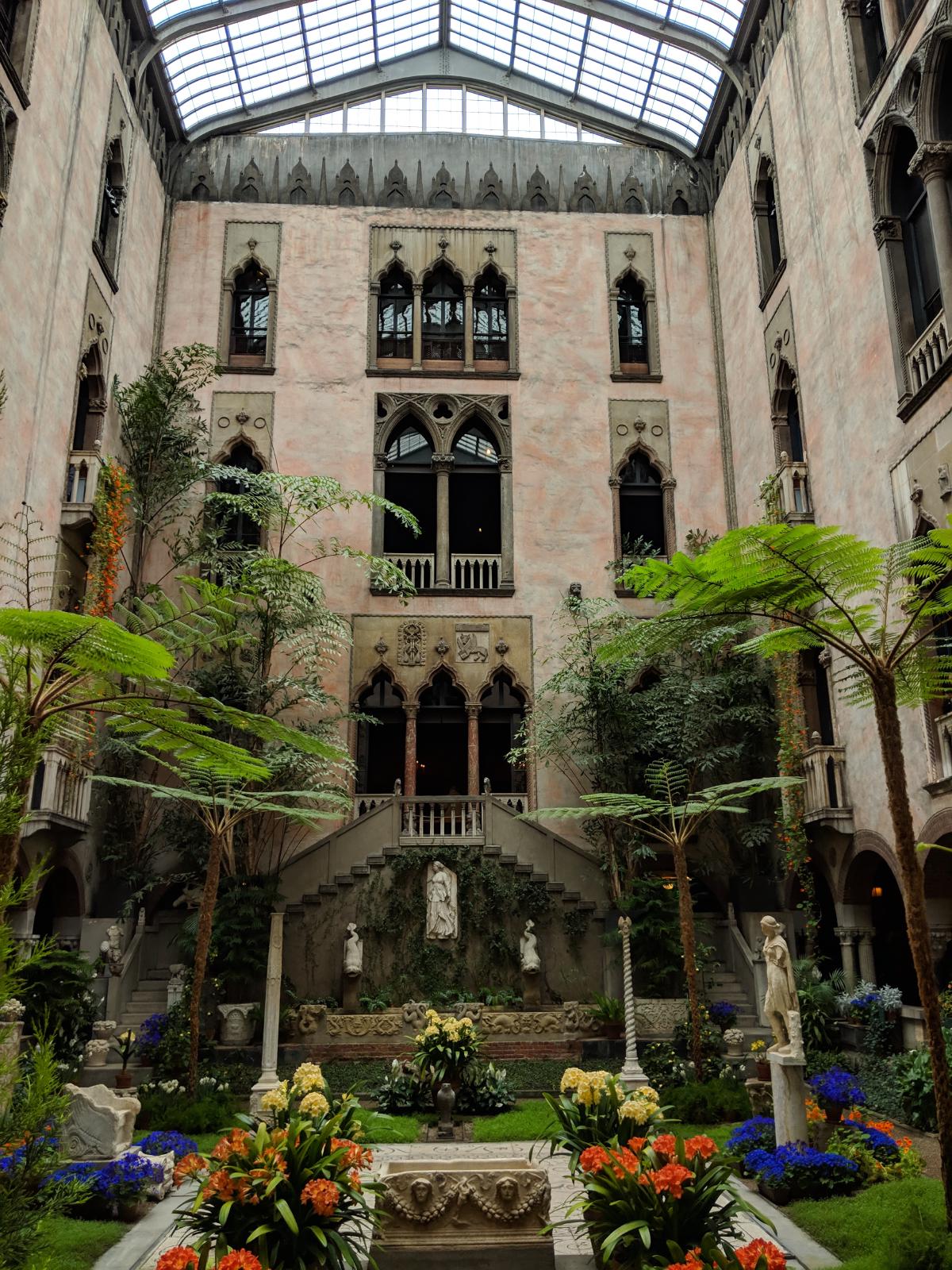 Assorted Boston Landmarks and Dinner
In the late afternoon, we took the green line train back to the Boston Common and walked through the park, where we stumbled upon the Make Way for Ducklings sculpture based on the famous children's book. They even had cute little Easter bonnets!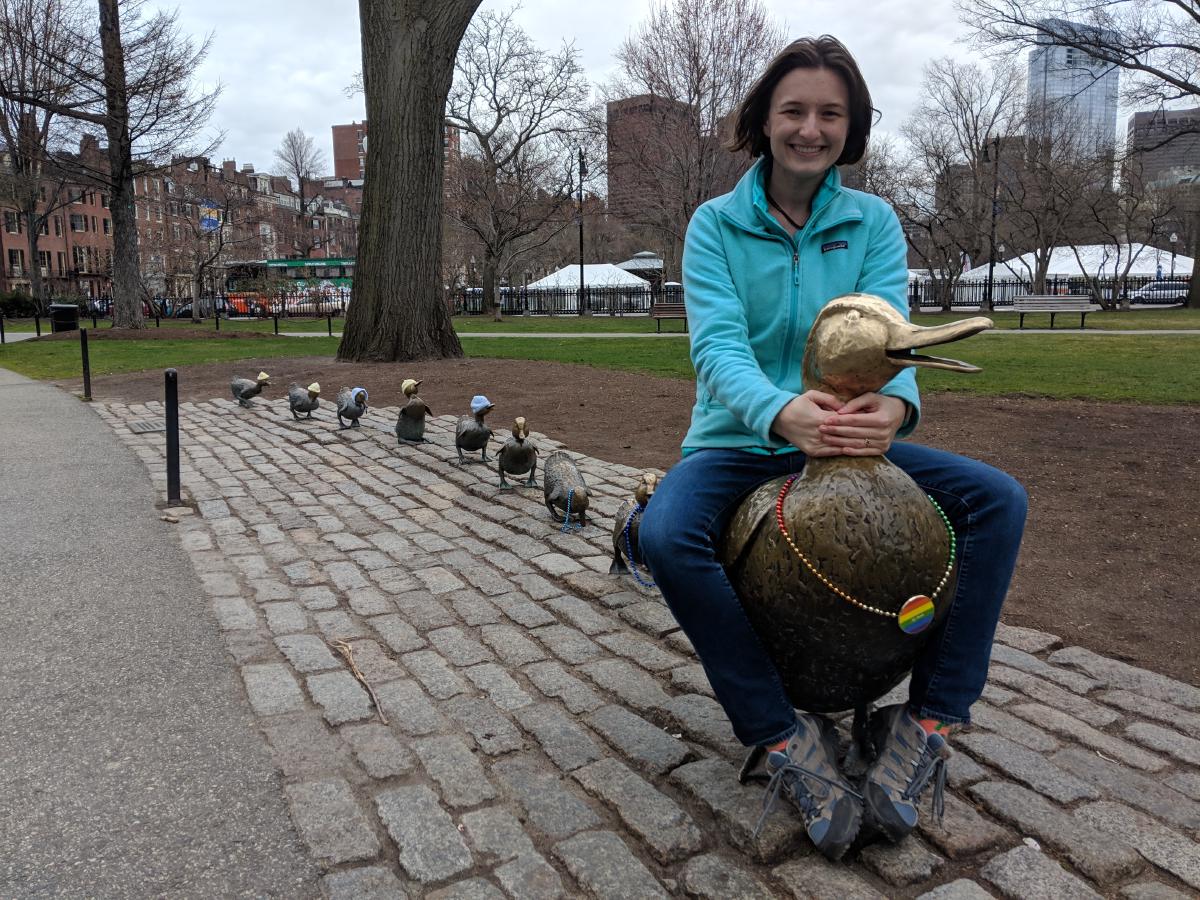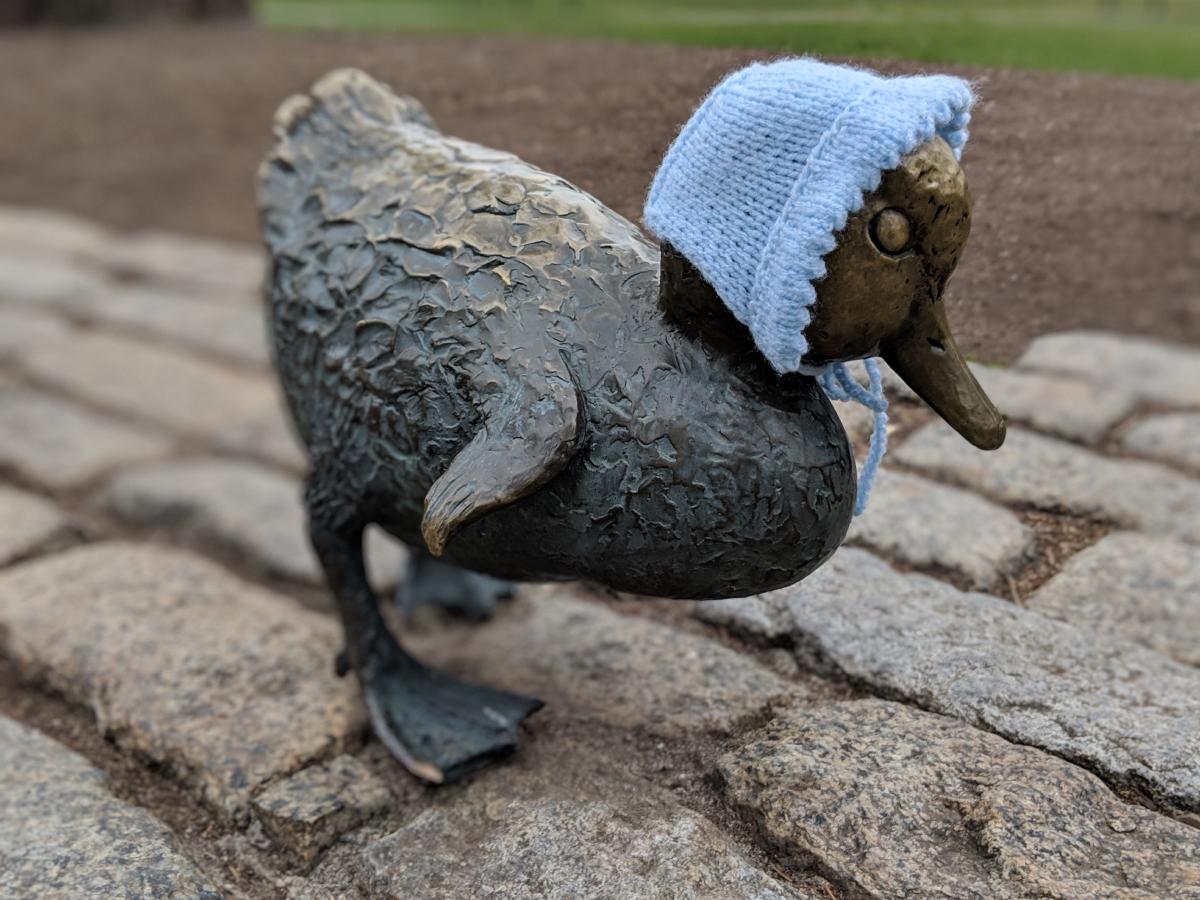 As we visited the weekend of the Boston Marathon, we walked to the finish line and explored the courtyard of the Boston Public Library. We continued to wander through downtown Boston, exploring some of the freedom trail historical sites, but unfortunately most buildings closed at 5 so we could only see them from the outside. While the individual sites are interesting, they can also become overwhelming, so I took a step back to appreciate Boston's architecture and unique blend of historical buildings and modern skyscrapers as a whole.
For dinner, we at at Emmet's Irish Pub on Beacon Street and enjoyed shepherd's pie, stew, and delicious fried pickles.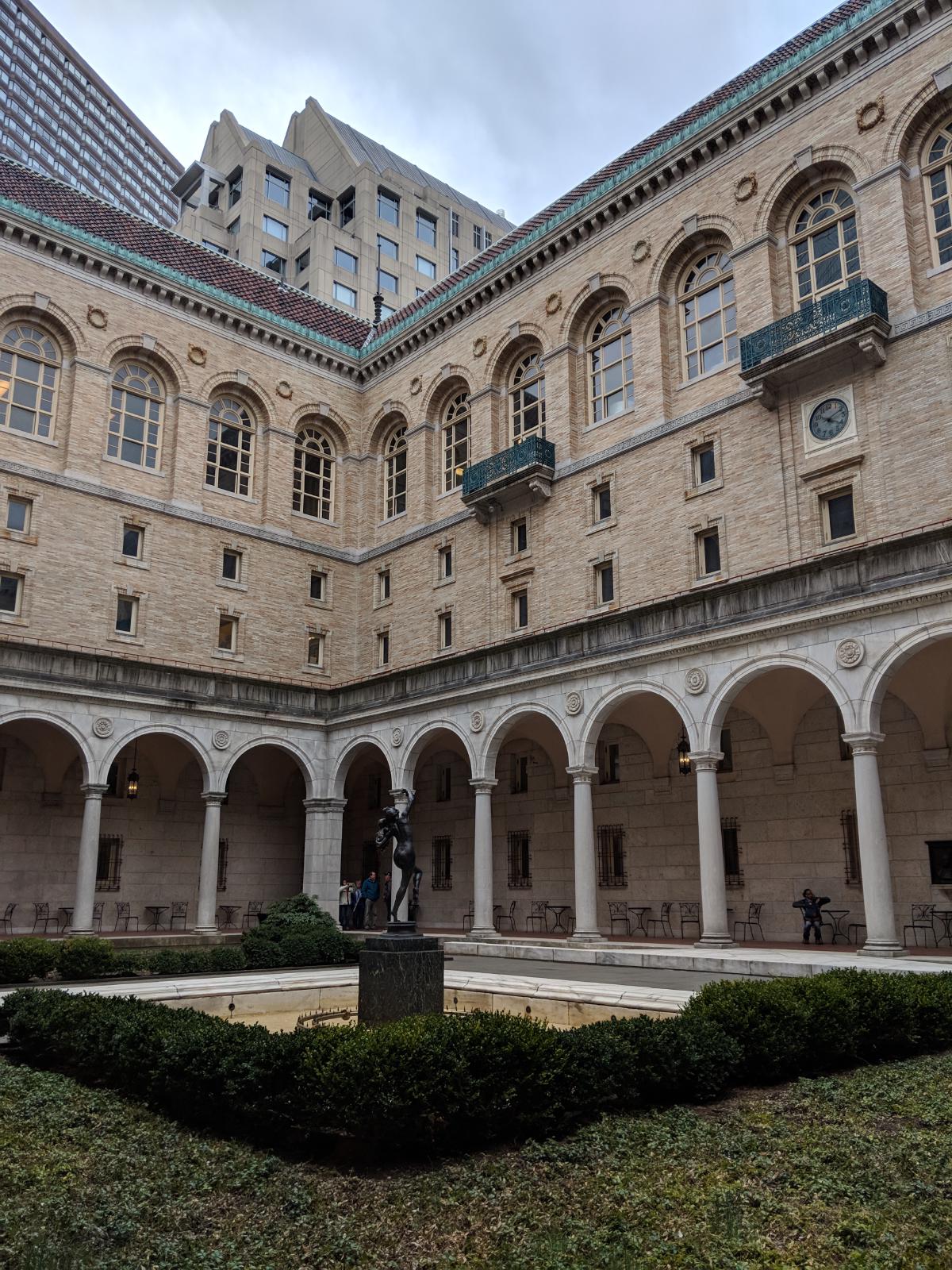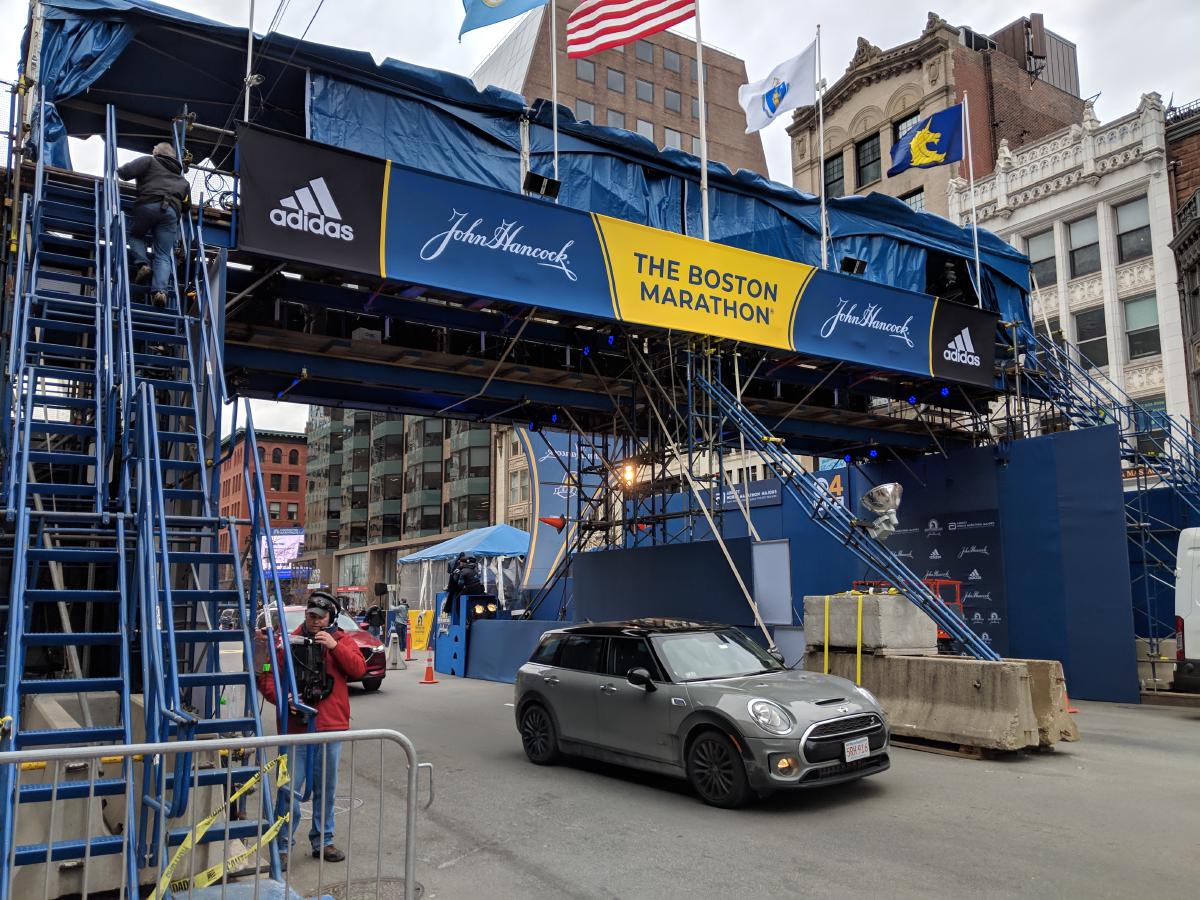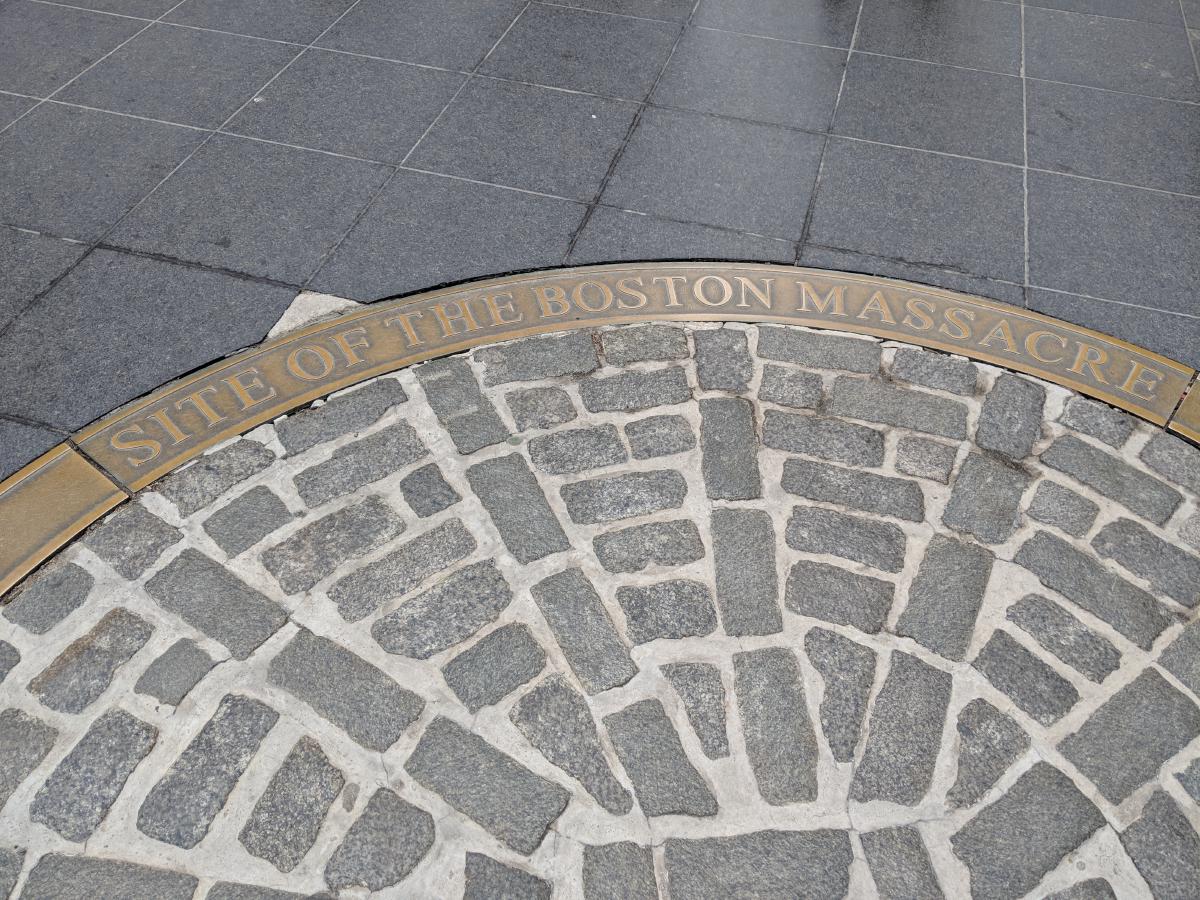 Saturday: A March to Nowhere
The most interesting thing about Boston is that literally every site is historic in some way. The nearby town of Lexington, for example? Yes, that's the Lexington of the Lexington and Concord battle during the Revolutionary War. Bostonians are very proud of their history.
Lexington March to Minuteman Park
As we were in Boston for Patriots' Day, a state-wide holiday in Massachusetts, I was determined to see at least some form of a reenactment. We woke up bright and early and drove to Lexington to watch Parker's Revenge, a skirmish between British and Colonial troops. The troops rallied on the Lexington common, then began marching to where we assumed the skirmish would take place. We followed them over hill and over dale, as more of the crowd broke off and stopped following them, only to reach Minuteman Park a mile away where the troops stopped for a water break.
How long until the actual skirmish, we wondered? After checking the online events again, we realized that the actual battle wouldn't be for another two hours. Delightful!
This did give us the chance to explore Minuteman Park's historical buildings and talk to reenactors, most of whom made their own costumes by hand from authentic materials. It's really a labor of love. I'm sure the skirmish itself was exciting, but we opted not to wait and headed downtown for lunch.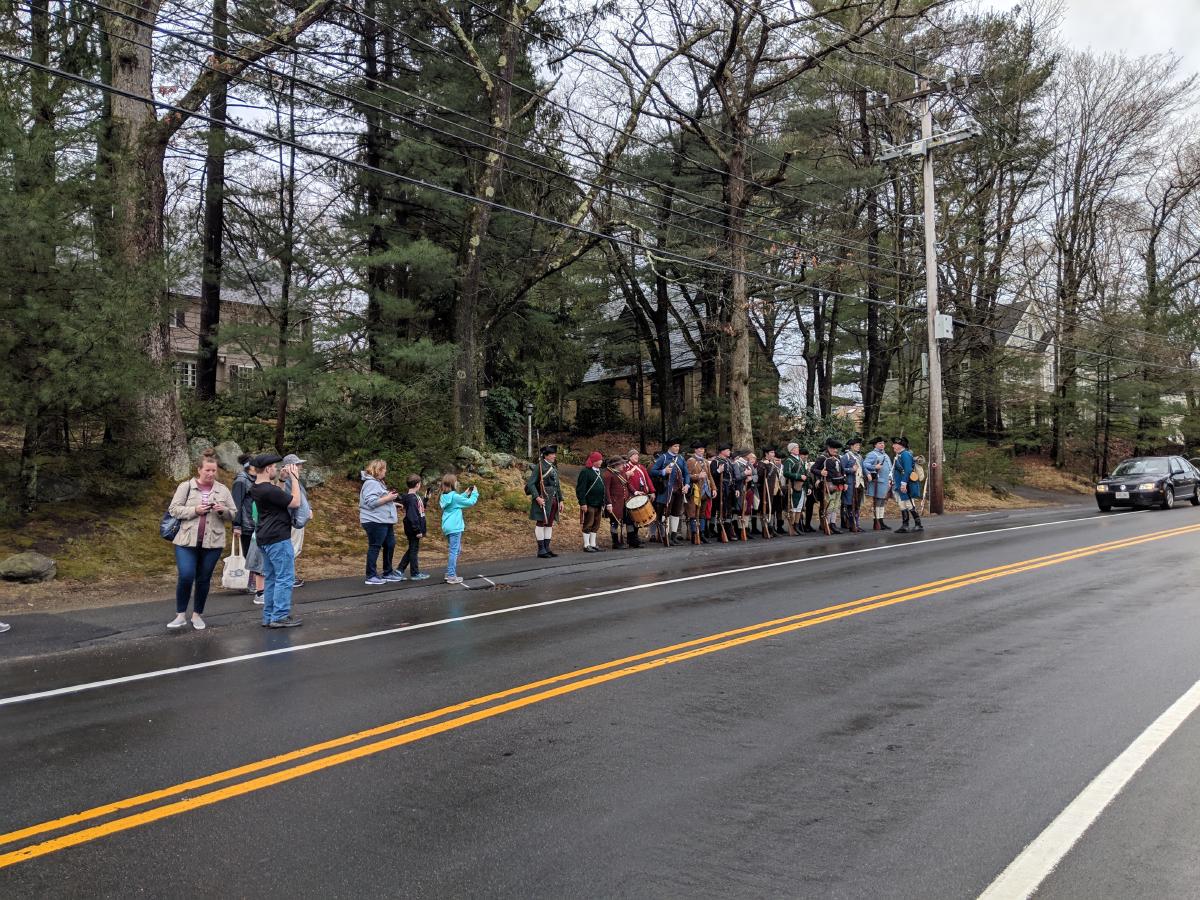 Faneuil Hall for Chowdah and Oysters
No trip to Boston is complete without eating clam chowder in a bread bowl, oysters, and a lobster roll. Faneuil Hall, a historic downtown marketplace filled with stalls of fried seafood, pastries, ice cream, and chowder (and for some reason a Uniqlo), was the optimal stop. I do prefer the bread bowls at Boudin Bakery in San Francisco, but the lobster roll was delicious! All in all, the food at Faneuil hall was fun to try once but expensive and fairly touristy.
Outside, we grabbed ice cream and homemade cookies from The Cookie Monstah truck and treated ourselves to the local Green Monster flavor (mint flavored cookies and cream, which is pretty much the perfect ice cream) and sat watching the boats in the harbor.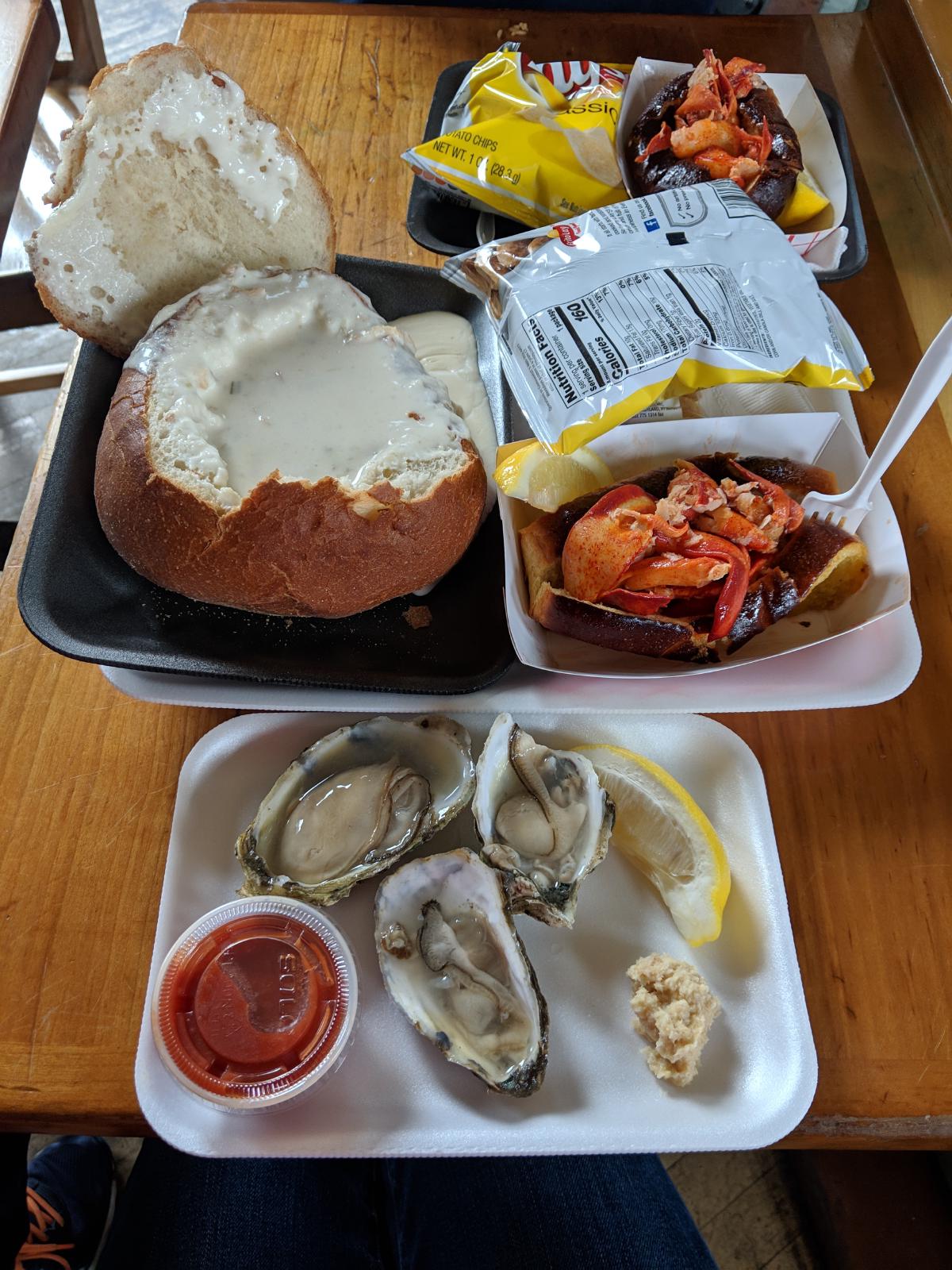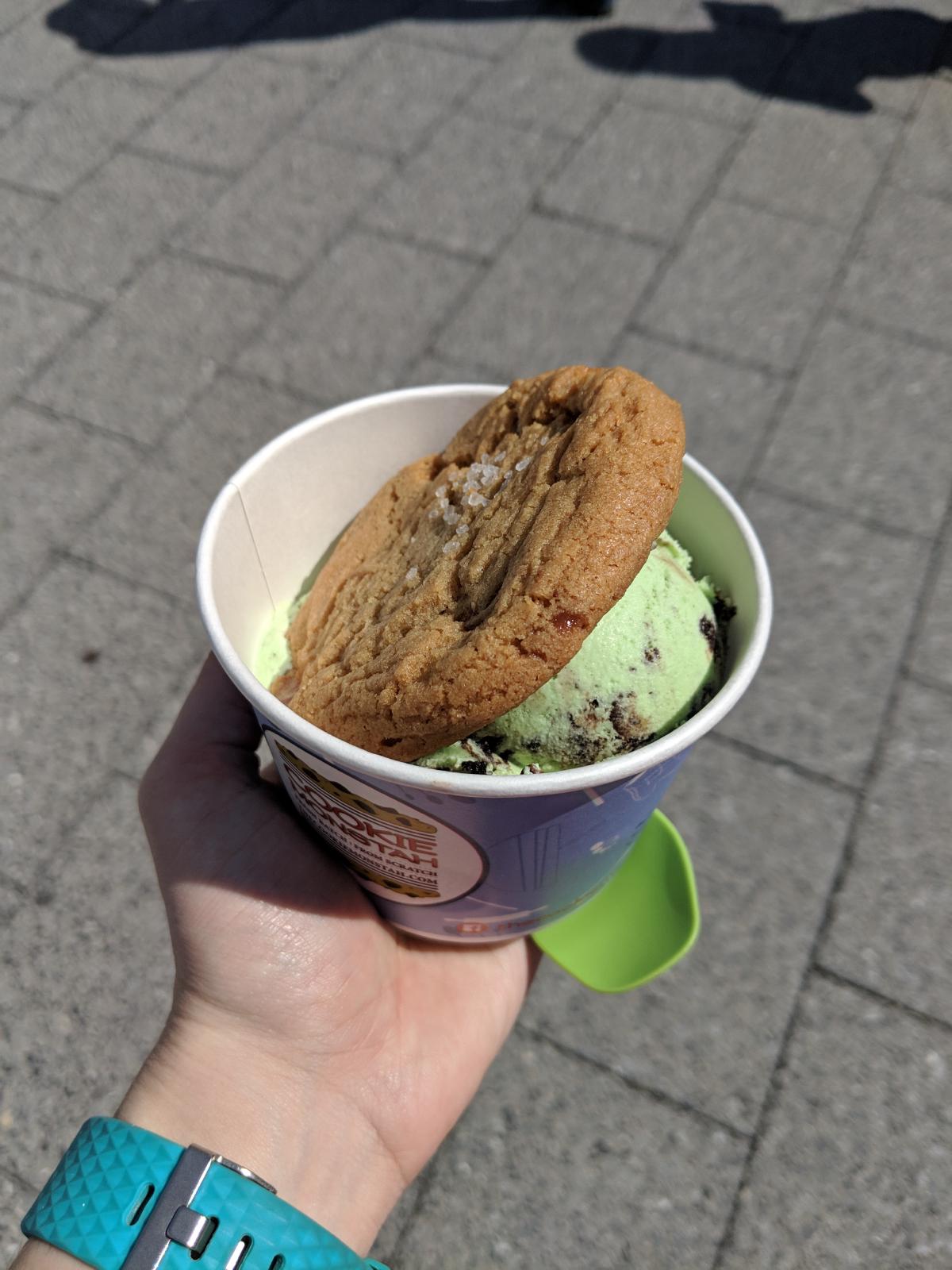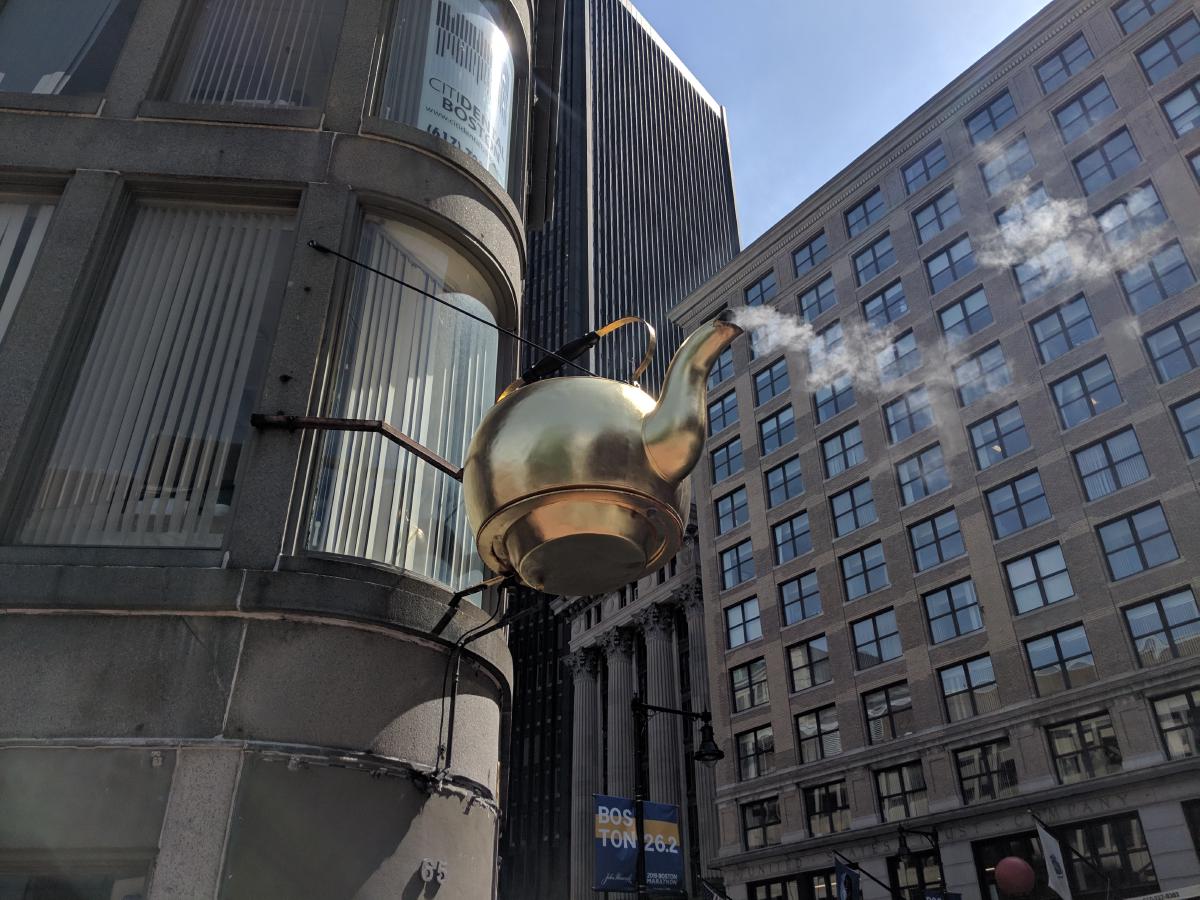 The Boston Aquarium: Penguins and a Giant Turtle
The Boston Aquarium, while not as extensive as others like the Shedd Aquarium in Chicago or Monterey Bay Aquarium in California, is exceptional in one very important category: penguins. The entire first floor is home to at least five different exhibits full of penguins that are constantly being fed, fluffing themselves, and swimming gracefully through the water. We wound our way up through the floors of the museum and were in awe of the sea dragons and the massive sea turtle at the top of the spiraling exhibit stairs. Did you know that lobsters are at least seventeen years old by the time they're big enough to eat?
Outside, sea lions and seals splashed in an exhibit by the harbor and provided a wonderful close to the day.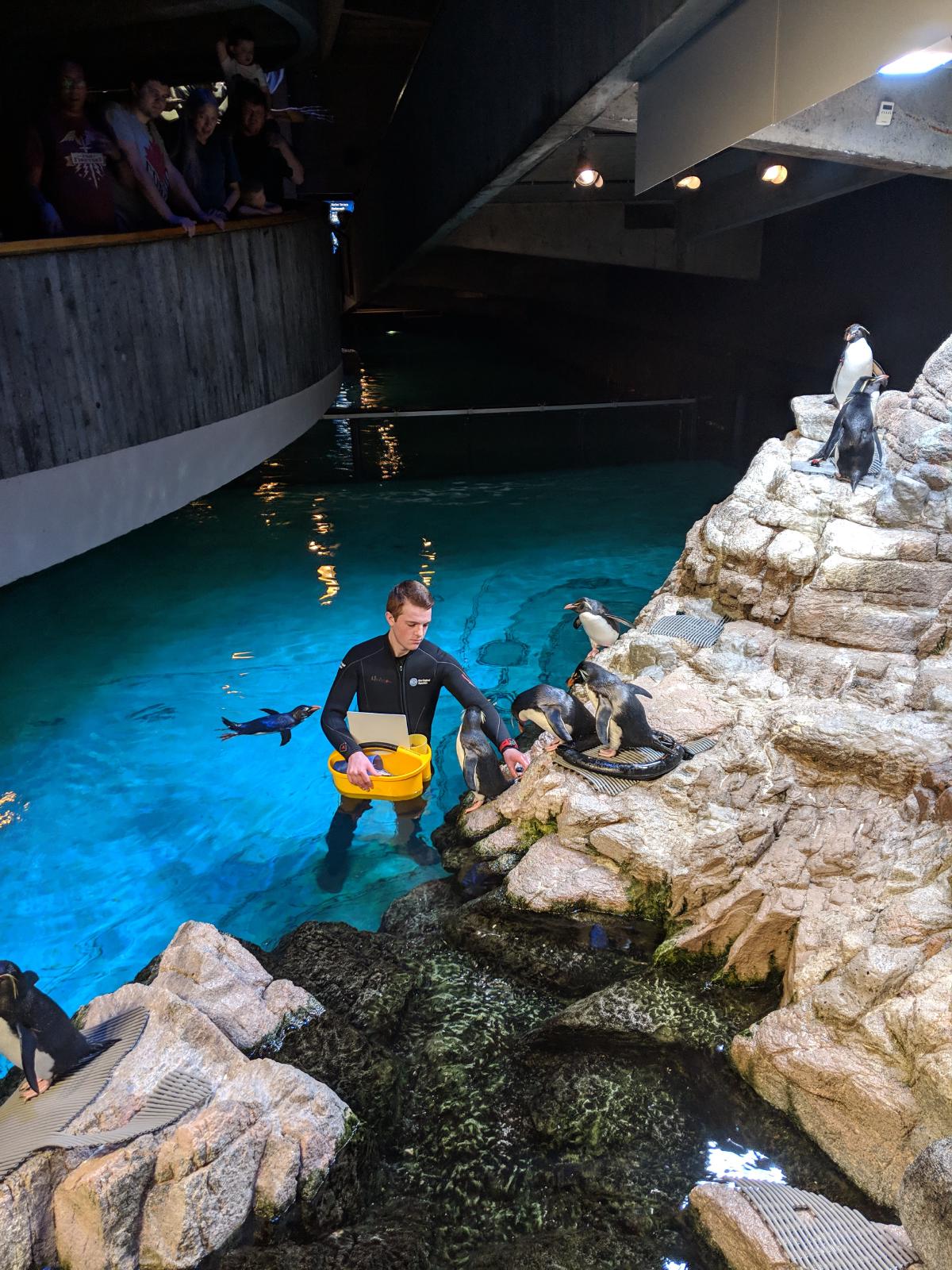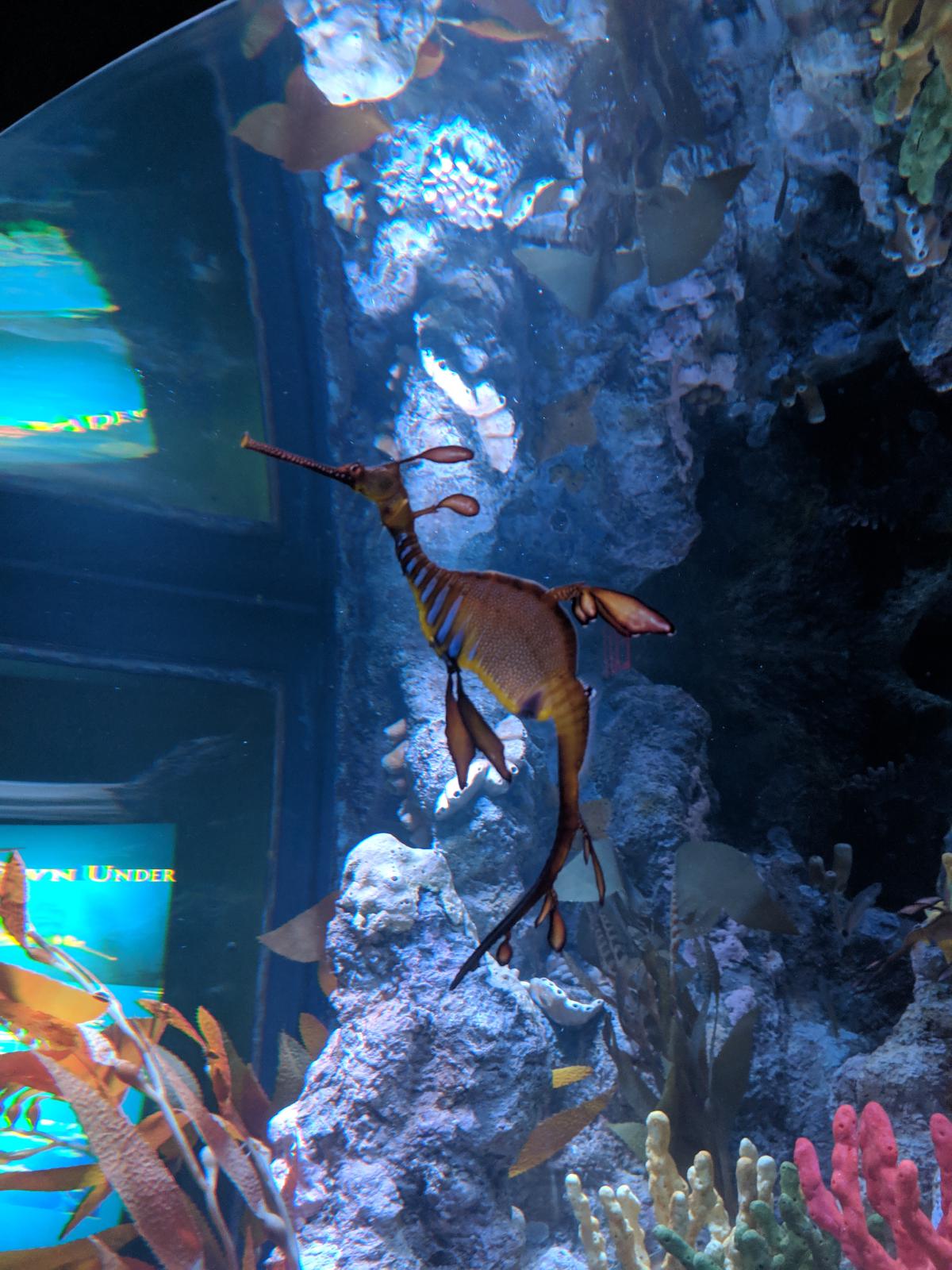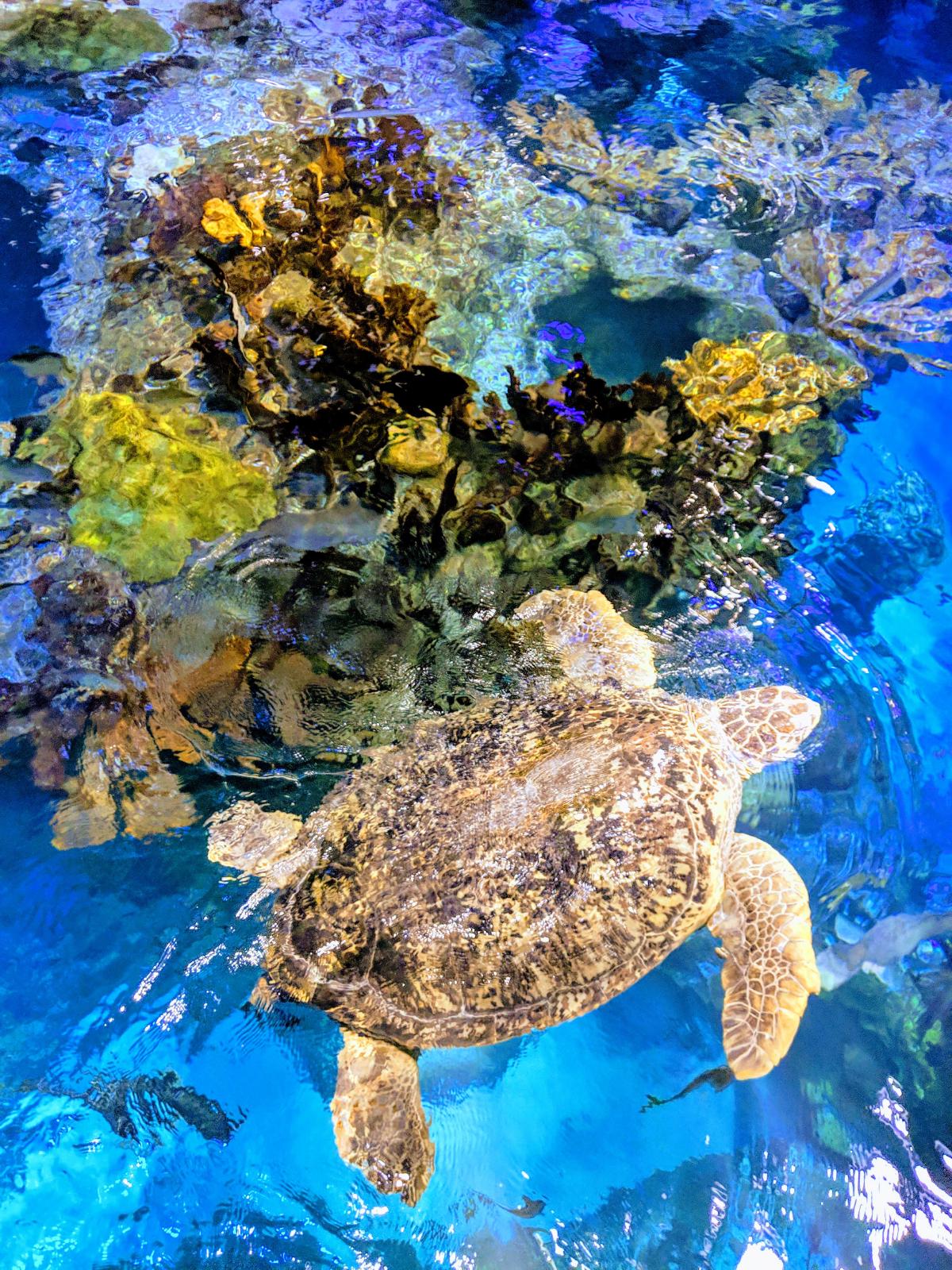 Sunday: Brunch and Relaxation
We woke up early to meet a high school friend for 9am reservations at Cafe Luna, a very hip and in-demand brunch restaurant in Cambridge. Does it live up to the hype? Yes, it absolutely does. We ordered the hash with poached eggs and the lemon ricotta pancakes. Normally I can't eat a full stack of pancakes without feeling weighed down, but these were absolutely incredible. If you can get a reservation, Cafe Luna is absolutely worth visiting.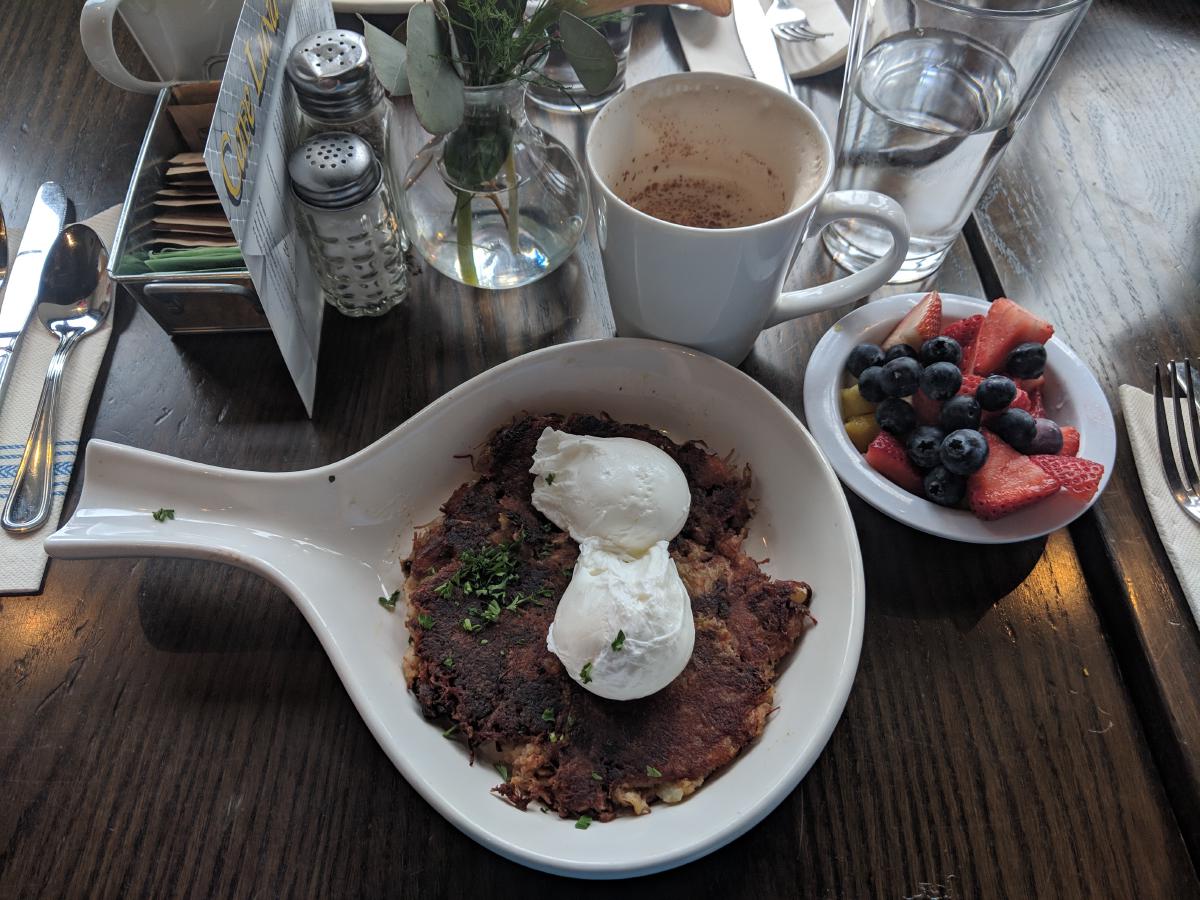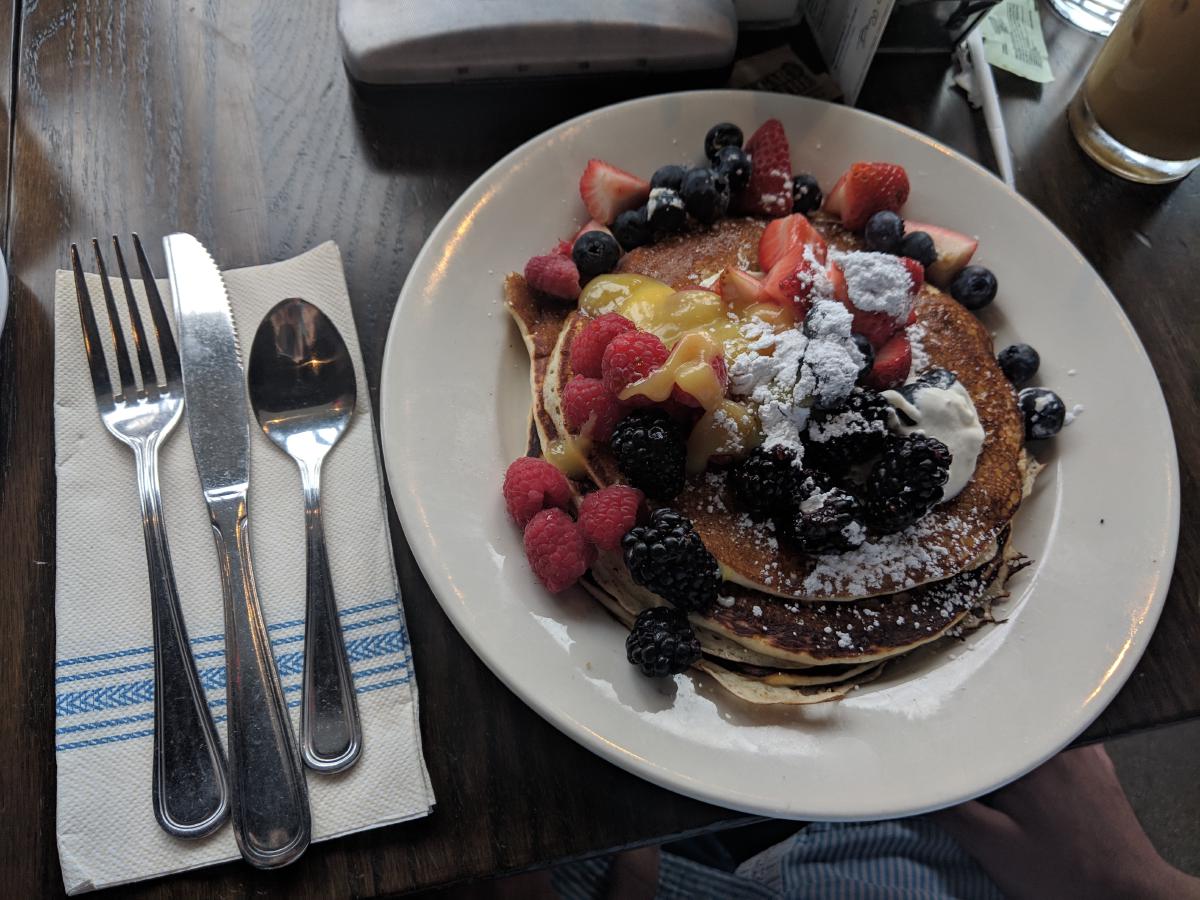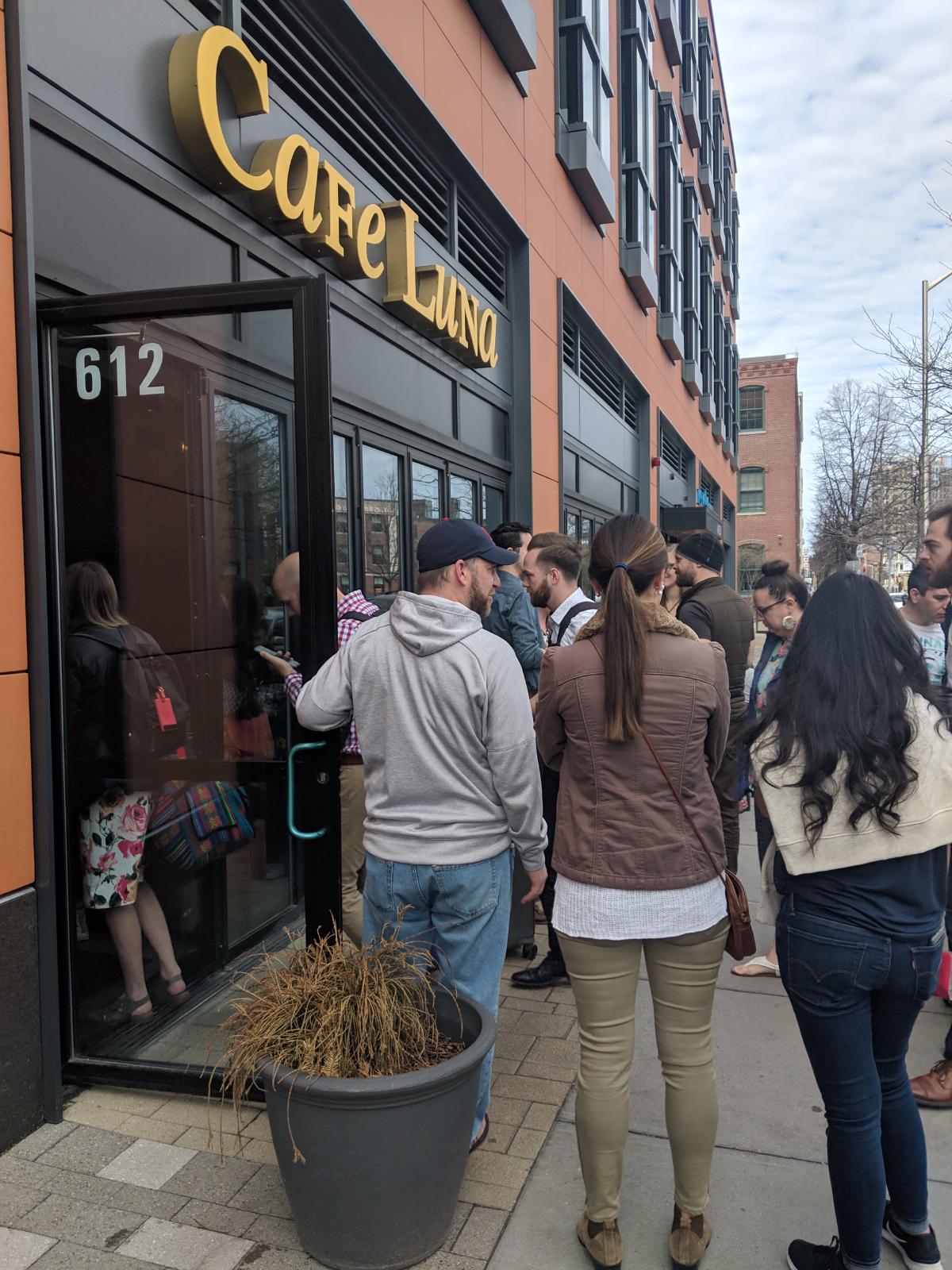 We wandered along the Charles River, through MIT's campus, and stopped at a record store where I found a great copy of a record that I'd wanted for years – Pete Townshend's All The Best Cowboys Have Chinese Eyes. I also picked up two Jethro Tull records and a Roger Daltrey historic postcard. Score!
In the evening, we wandered through the cute streets of Somerville and stopped to try some teas at MEM Tea, where I purchased some very unique Oolong and a delightful Moroccan Mint blend, then ate dinner at Moroccan Hospitality Restaurant which is essentially run by one woman who both hostesses and cooks the food.
Monday: Facts about Fossils
Friday had been about art. Saturday was history. Sunday was food. Monday? Dinosaurs.
We steered far clear of downtown Boston, since the marathon was in full swing, and stuck to Harvard's campus in Cambridge. Keeping with the dinosaur theme, we grabbed delicious bagels and cream cheese at a packed Bagelsaurus (cinnamon raisin bagels with honey rosemary cream cheese, to be exact), then walked to the Harvard Museum of Natural History.
Harvard has a storied history of paleontology and anthropology. At the start of the Bone Wars (aka the Great Dinosaur Rush) in the late 1800s, everyone wanted in on the dinosaur game and sent mercenaries out west to collect as many fossils as they could. Harvard wasn't as involved in the Bone Wars (it was primarily between Edward Drinker Cope of Philadelphia and Othneil Charles Marsh from Yale University) but they still collected fossils and, even more impressively, an enormous collection of taxidermy specimens and skeletons from all over the globe. The exhibit on the evolution of horses and hooved mammals was incredibly interesting, as was the anthropology exhibit looking into the Midway cultural exhibitions of the 1893 Chicago World's Fair. The Midway was filled with native populations that were intended to be gawked at, so the exhibit works to shed light on the unfairness of this representation. (If you'd like to learn more about the 1893 Columbian Exhibition, I'd highly recommend The Devil in the White City by Erik Larson. Be warned, it's not for the faint of heart, but the story is absolutely fascinating.)
My favorite portion of the paleontology exhibit was the display of the Lobe-Finned Fish, Tiktaalik rosae. This 375-million-year-old iconic fossil found in Nunavut, Canada in 2006 displays an important link between fish and animals that walked on land: shoulder blades. This makes it the earliest known ancestor of tetrapods – creatures with four legs, including us.
What was incredibly interesting, however, is that Harvard didn't even have the real fossil. The real fossil is on the backside of a display case in my beloved Houston Museum of Natural Science, with no indication of its importance in our evolution. If the docent hadn't specifically pointed it out to us, we never would have seen it, nor known anything about its controversial significance.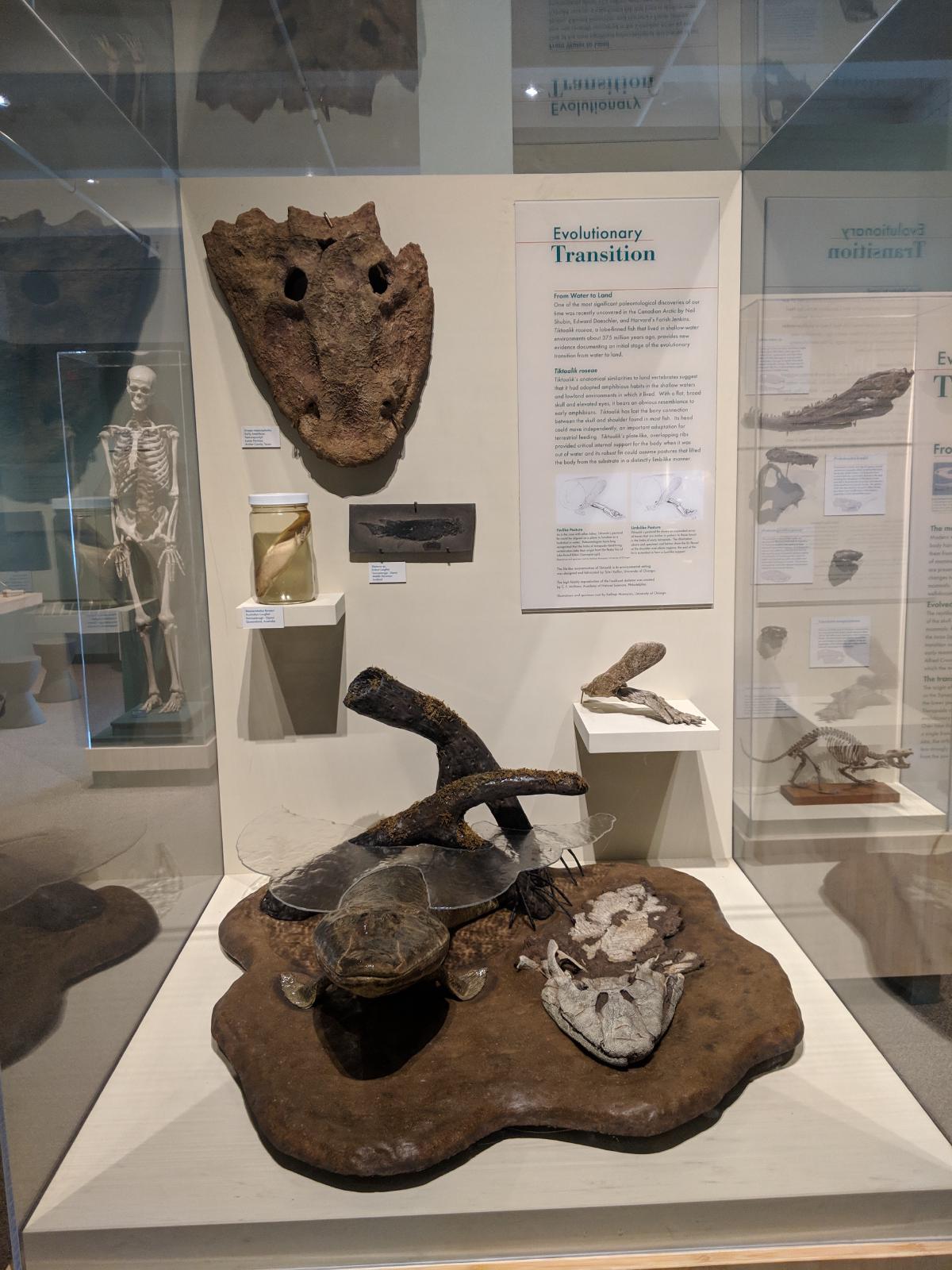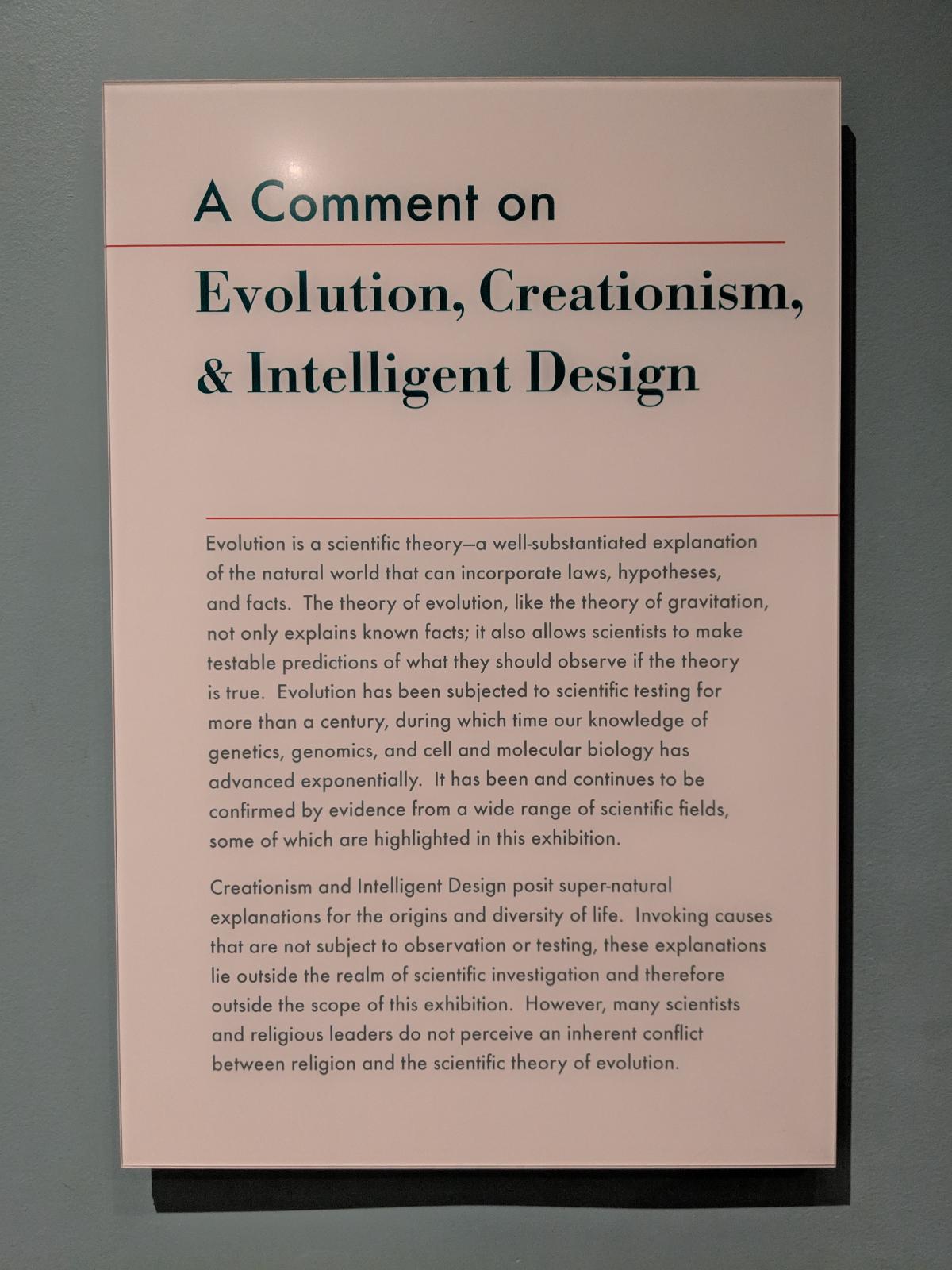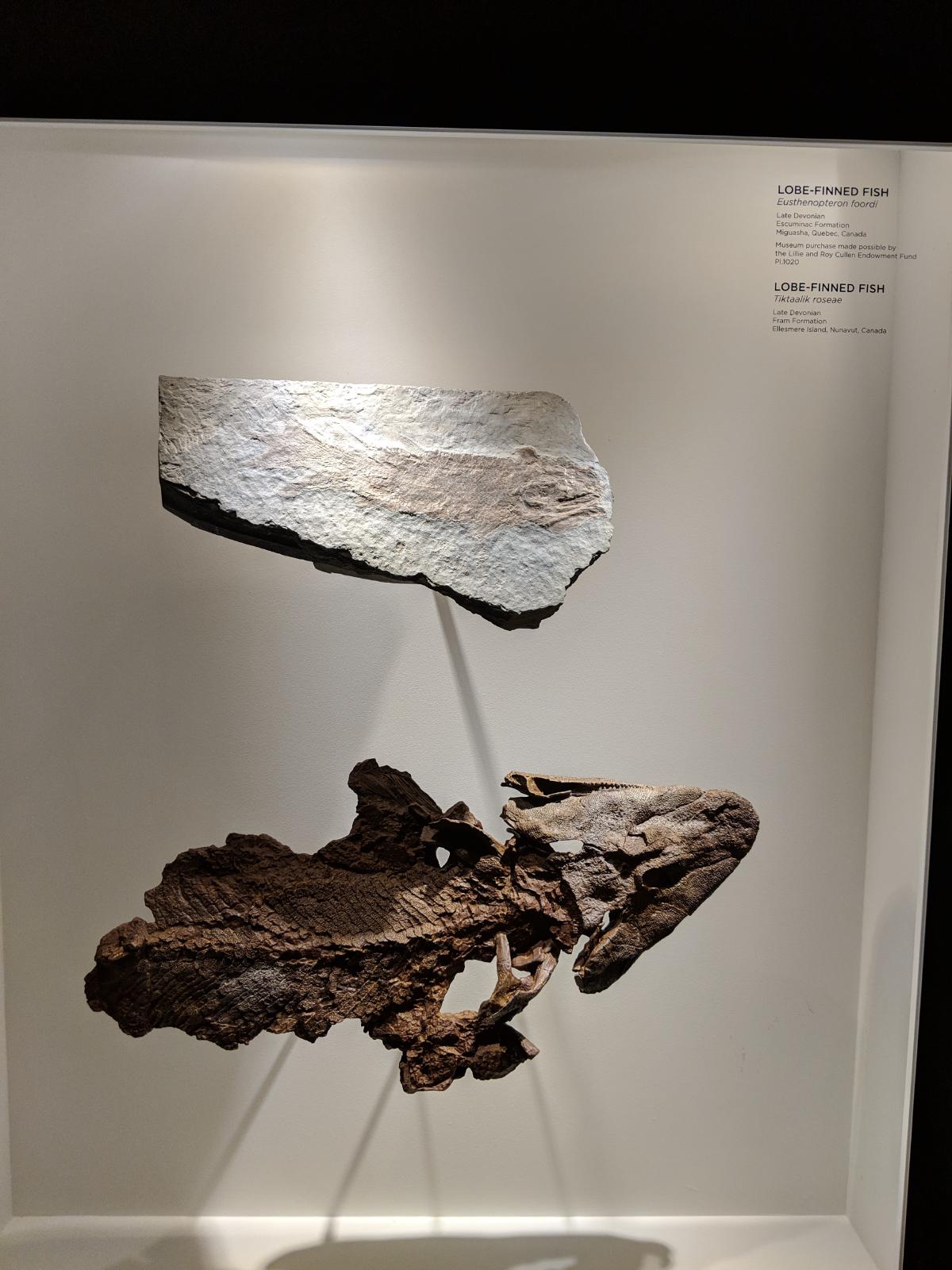 When visiting a museum, even if it's incredibly well presented, just remember that there are other forces at work – curators, sponsors, financial and political backing – that influence what you see. The stark contrast between these two exhibits on the same fossil is a critical reminder to question everything, since the same piece of information can be presented in so many different ways.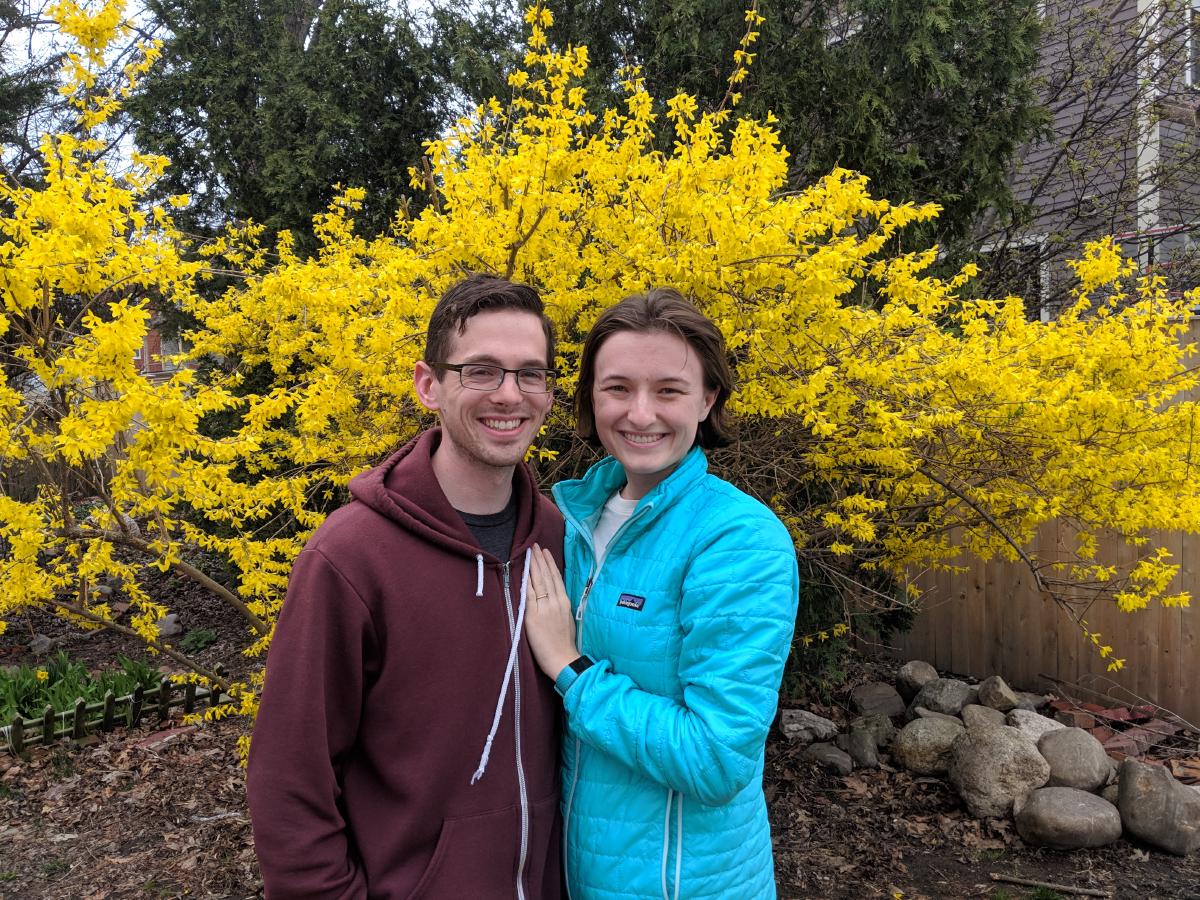 To lighten the mood after realizing that everything you learn is shaped by how someone wants you to perceive it, we wandered around Cambridge. I made another stop Mike's Pastry to take home a bag of macaroons, then we ate some homemade ice cream at J.P. Licks and explored the Raven used bookstore. In the late afternoon before our flight, we walked on the Somerville community path and enjoyed the crisp spring air and first flowers of the season before driving to the airport for our flight back to Austin.
---
So, Should You Visit?
Boston is a surprisingly accessible city, with a decent subway network (The T) that connects everything in the city to the nearby suburbs. Rush hour traffic can be disastrous (and don't run in the T stations otherwise you'll faceplant like I did), but if you're clever about when you visit downtown and travel to the airport, it shouldn't deter you from visiting. It's a fascinating city to explore – historic buildings and monuments around every corner contrast with the skyscrapers of modern businesses. It's wonderful to see an American city that takes such pride in its history and heritage.
There are many different cultures in the melting pot (or salad bowl?) of Boston, making it an excellent place to try different cuisines without the stress of a denser metropolis like New York City. A plethora of museums, theaters, sporting venues, and universities mixed between charming storefronts of red brick or brightly painted clapboard siding with ample green spaces and a waterfront means there's truly something for everyone.
We realized that Austin and Boston are actually fairly similar in spirit – both prioritize good food, spending time with friends, and having pride in one's history with hope for what's to come. The rhyming names are a nice touch, too. I guess Boston really is the Austin of the Northeast.
Staying Spontaneous
My three must-dos for this trip were visiting the Gardner Museum, eating a lobster roll and chowder in a bread bowl, and spending ample time with friends. Boston's lack of specific tourist attractions (like the Statue of Liberty or Empire State Building in New York) meant that anything else was icing on the cake – we had no expectations for the trip and were excited to learn about this historic city. I could have spent hours wandering through the winding streets and stumbling into quirky shops or Freedom Trail historic sites.
---
All opinions and recommendations are my own and as unbiased as possible. As an Amazon Associate I may earn from qualifying purchases made through some affiliate links on this page. Read the full disclosure policy here.