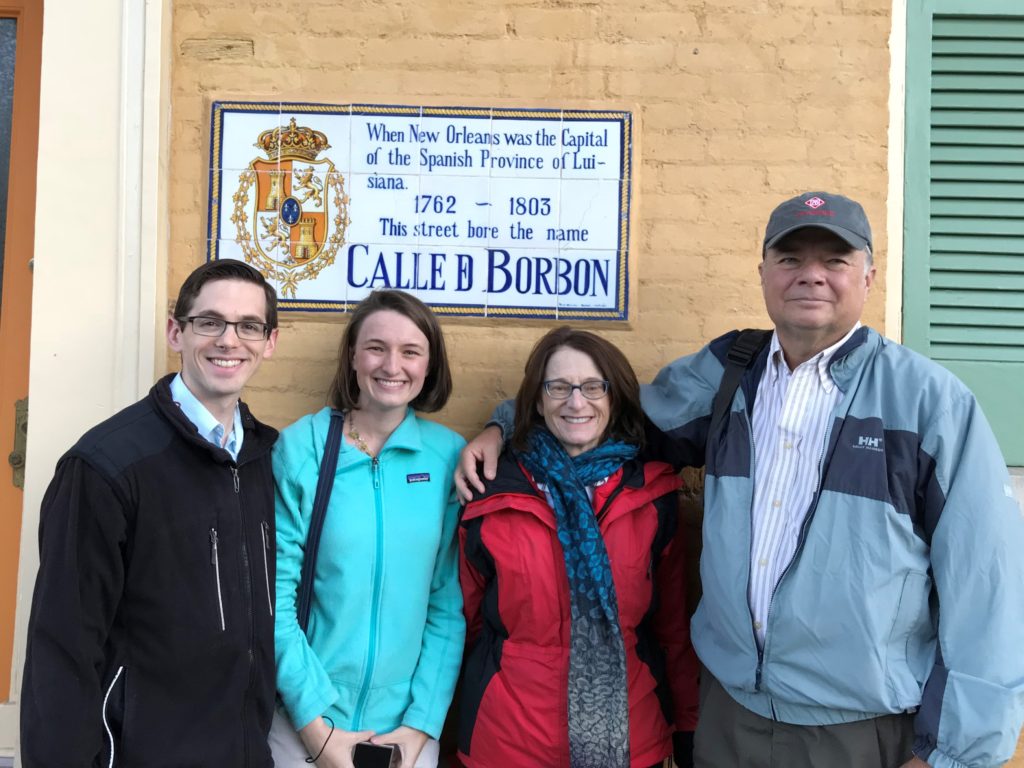 For the past eight years, I've gone home for Christmas and Thanksgiving. However, I always feel like I'm missing out on an opportunity to travel to new places using the time off. What if there was a way to spend the holidays with family while also exploring the world? Introducing – holiday travel with family! While many people shy away from family travel, I'm here to assure you that it can be done in a (relatively) stress-free way as long as you approach it with a spoonful of spontaneity.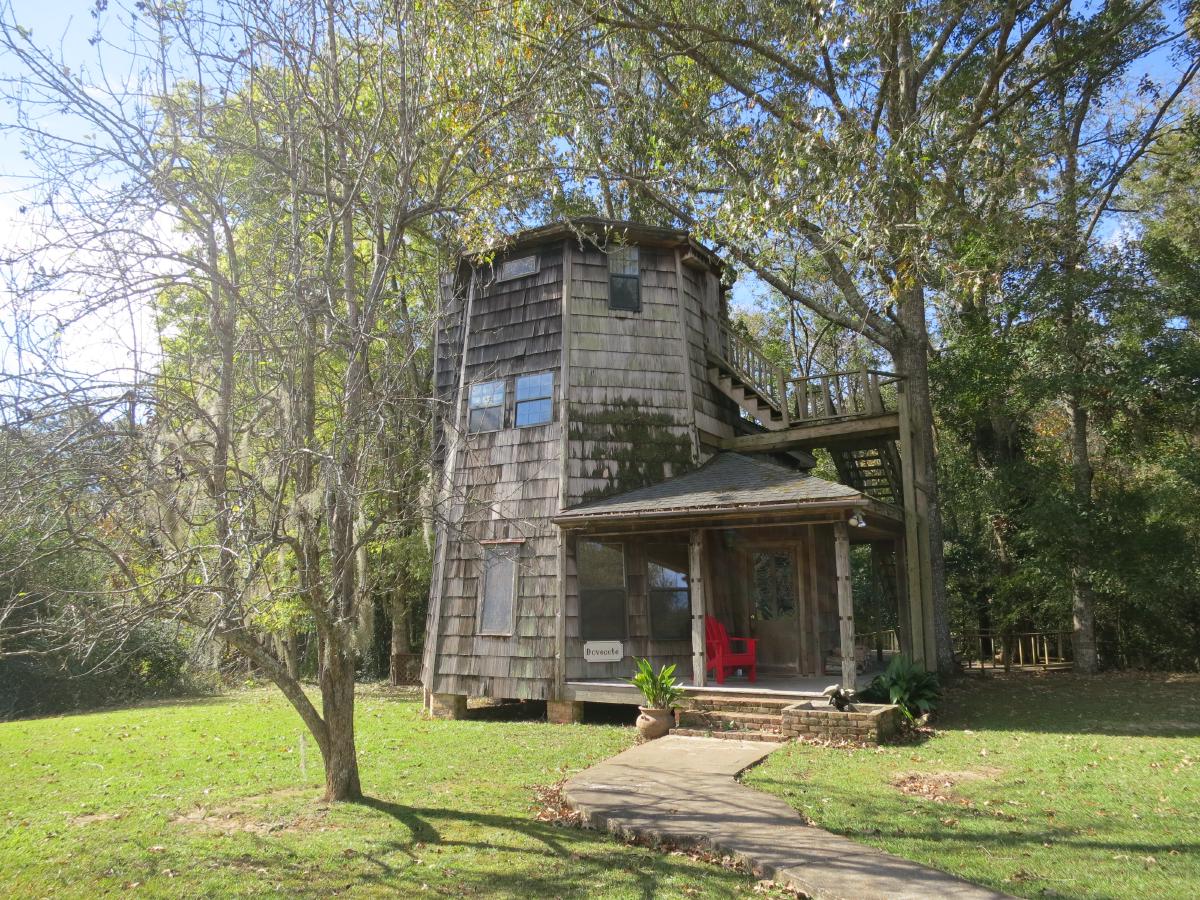 Choosing a Family Holiday Travel Destination
The perks of holiday family travel is that everyone gets to visit someplace new, most people already get some or all of the time off which helps optimize vacation days, and you create memories that will be cherished forever. Instead of buying each other gifts that only momentarily spark joy, put that money towards an experience that you'll all remember.
The main challenge of family travel is finding a place that makes everyone happy. This is part of why cruises and tropical locations are so popular – plenty of outdoor activities for the kids, and relaxation for the adults, with little planning required. But there are so many other ways to do holiday travel that aren't swarming with tourists or fabricated resort experiences.
The key to family travel is ensuring that each member of your group has an activity that they're very excited about, and making sure the days aren't too full so people aren't stressed about getting places when there are more people to herd. It's also important to make sure that everyone has agency over the trip – no single person is in charge.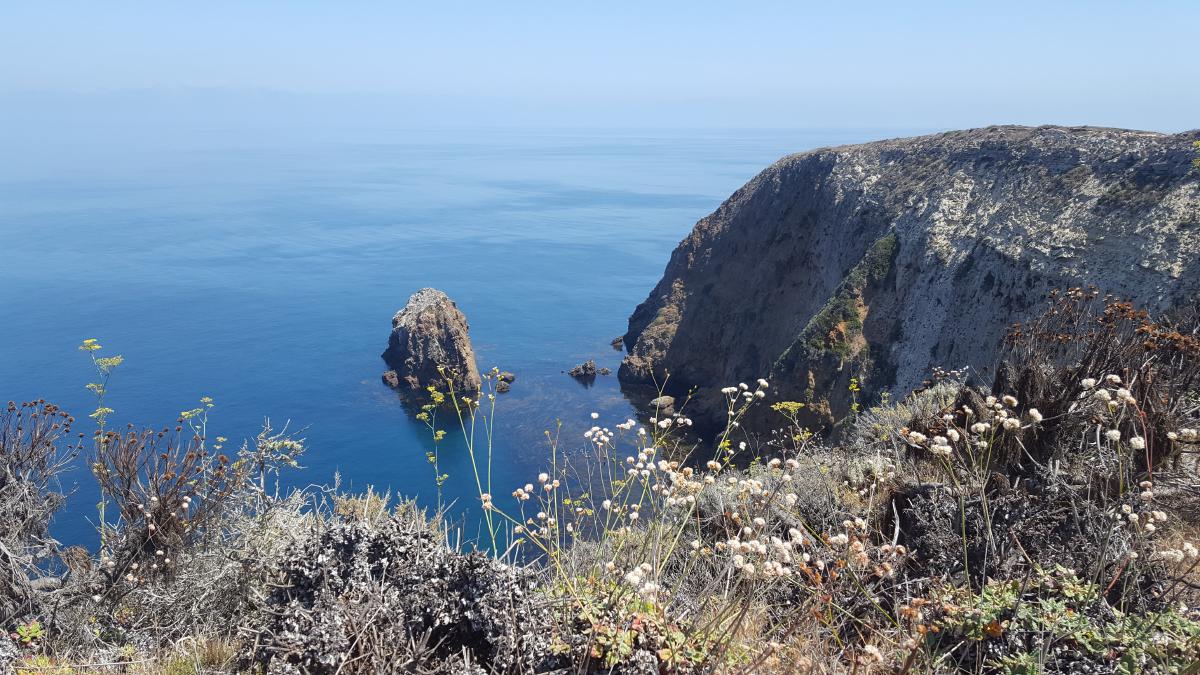 Planning an Itinerary: What I've Learned
My recent family trip to Santa Fe provided lots of insight into planning a trip with family. We had four people total (me, my husband, my mother-in-law, and my sister-in-law). Everyone had different interests and different routines, which made it challenging to get out the door by a certain time.
Don't Overplan Your Days
I initially assumed we'd complete 3 activities per day (one in the morning, one in the afternoon, one after dinner) but given some late starts and being much more tired after dinner than expected due to the high elevation and lots of walking, that ambitious schedule realistically turned into 1 or 2 activities. We learned to be okay with this because of how we planned spontaneity into the trip. It's challenging to keep a whole family on track and moving, and time can easily be wasted when transitioning between activities and deciding what to do next. We avoided this frustration by loosely planning each day and building in time to dilly dally. As a result, those of us who were antsy to keep moving could just go on a walk around the neighborhood while waiting for others to get ready, without worrying about missing out on activities.
Have Each Family Member Choose a Must-See Activity
With so many things to see in a new place, it's hard to know where to start. We started by having each person pick one place that they really wanted to see – whether that's visiting a museum or going on a desert hike. We then planned one of these must-see activities for each day to make sure that they happened, then left the rest of the time that day open. This way, no one was disappointed during the trip. My mother-in-law chose the Georgia O'Keeffe Museum, my sister-in-law chose the Pecos National Historical Park, my husband chose Meow Wolf, and I chose Bandelier National Monument.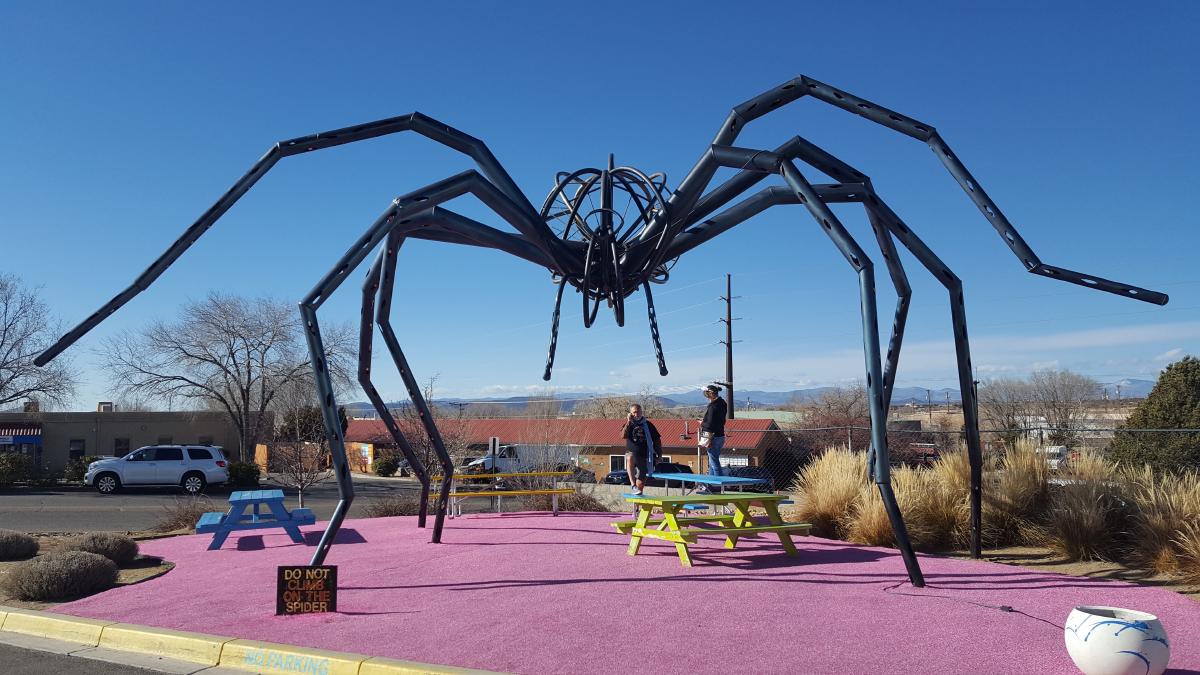 Organize Activities by Time of Day
What really worked for us was creating a Google Doc where we all shared activities that looked interesting. We then organized them by what time of day they were open (9-5 or in the evening) and then built a loose schedule for each day. For example, we were traveling over the Christmas holiday and most places were closed on the 24th and 25th. By breaking up days into morning, afternoon, and evening and including a few possibilities in each time slot, we always had ideas of what to do next if we finished our must-see activity early. It also meant that we didn't miss activities that were only available on certain dates and times.
Plan for Reduced Hours
During holidays, many establishments will be closed or have reduced hours. Be sure to take this into account when roughing out your schedule so no one ends up disappointed. Additionally, make sure to have a plan for the day of the holiday itself! In Santa Fe on Christmas Day, we stayed home and made tamales and decorated cookies. On Thanksgiving in New Orleans, my parents made reservations at a nice restaurant, and we booked a walking tour that was still running during the day.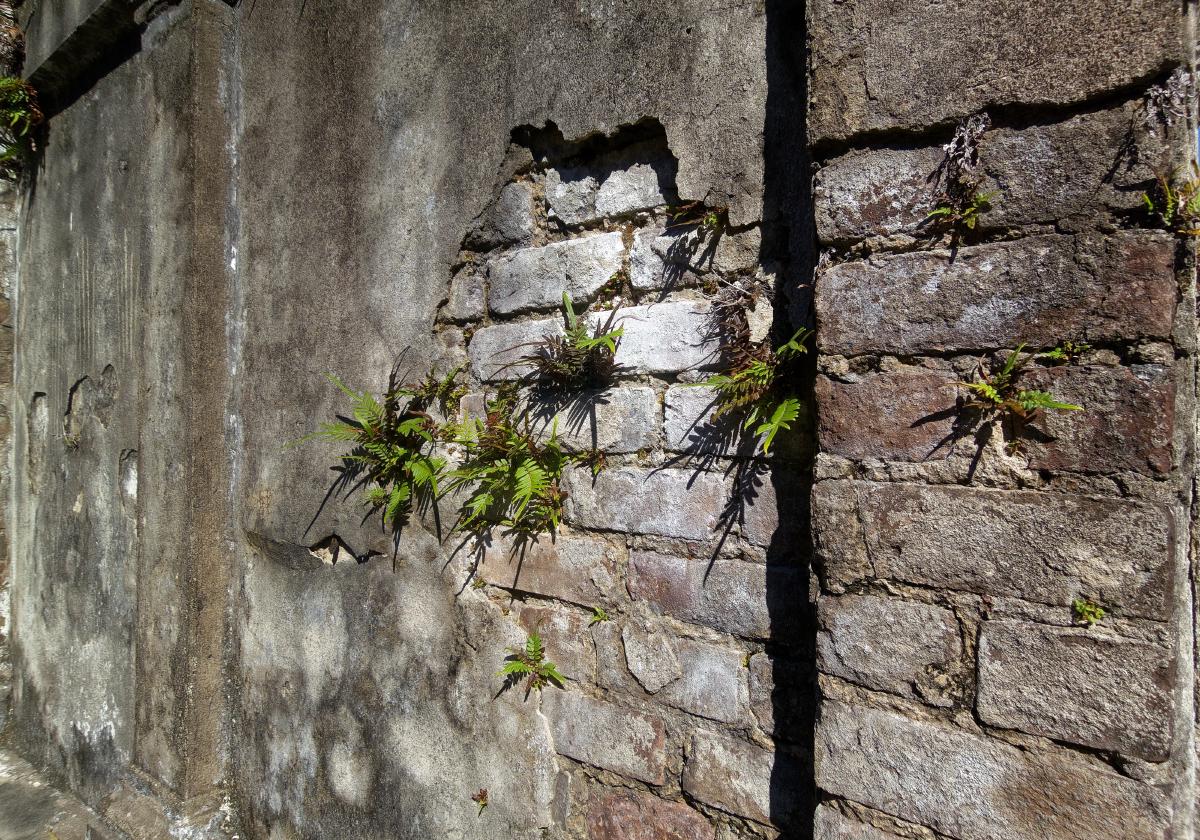 Stay Spontaneous
The government shutdown started just when we arrived in Santa Fe, meaning that two must-see attractions, Bandelier National Monument and Pecos National Historical Park, were closed. I was really craving an outdoors hiking experience in the desert to see some of my beloved rocks. However, the Google Doc also listed Ghost Ranch as a possible day trip for hiking that was privately owned, and we seamlessly fit it into our schedule instead.
Final Thoughts
Planning family travel is hard. Gathering people from different locations at the same time can be tough to schedule, and there is substantial pressure to make the most of every minute together. Instead of detailing a minute-by-minute itinerary that will inevitably fall apart by coordinating four people's morning routines, try taking a more relaxed approach with the planning and leave room to enjoy being together with family regardless of how much you get done.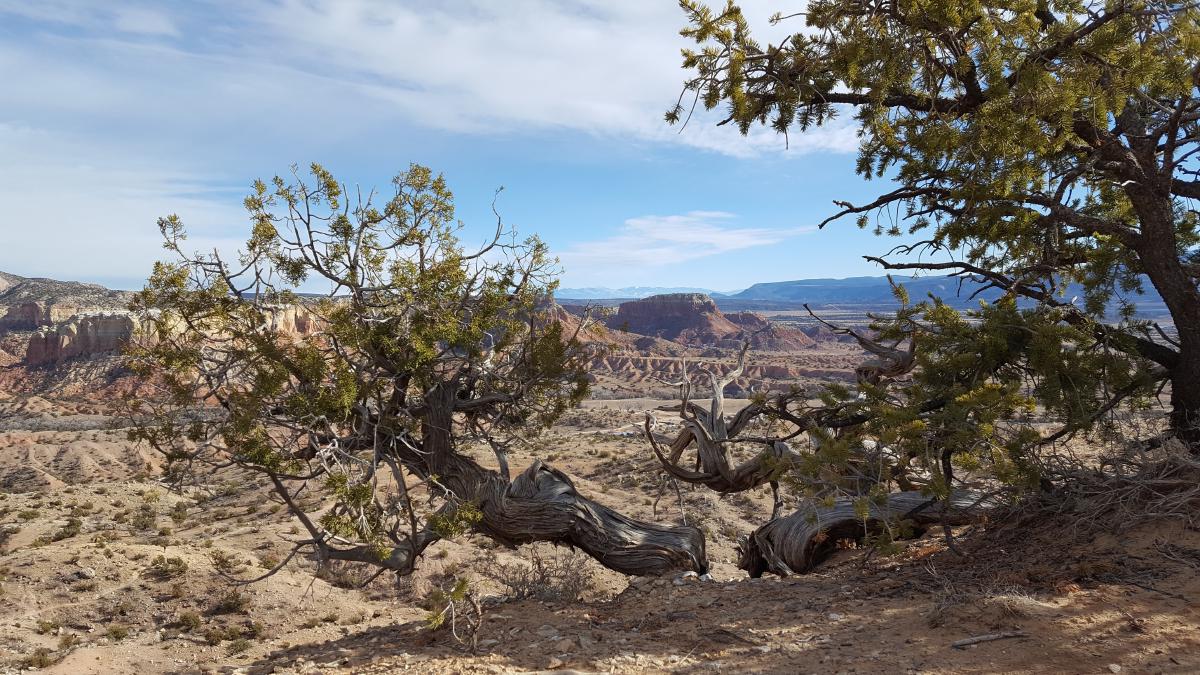 ---
All opinions and recommendations are my own and as unbiased as possible. As an Amazon Associate I may earn from qualifying purchases made through some affiliate links on this page. Read the full disclosure policy here.