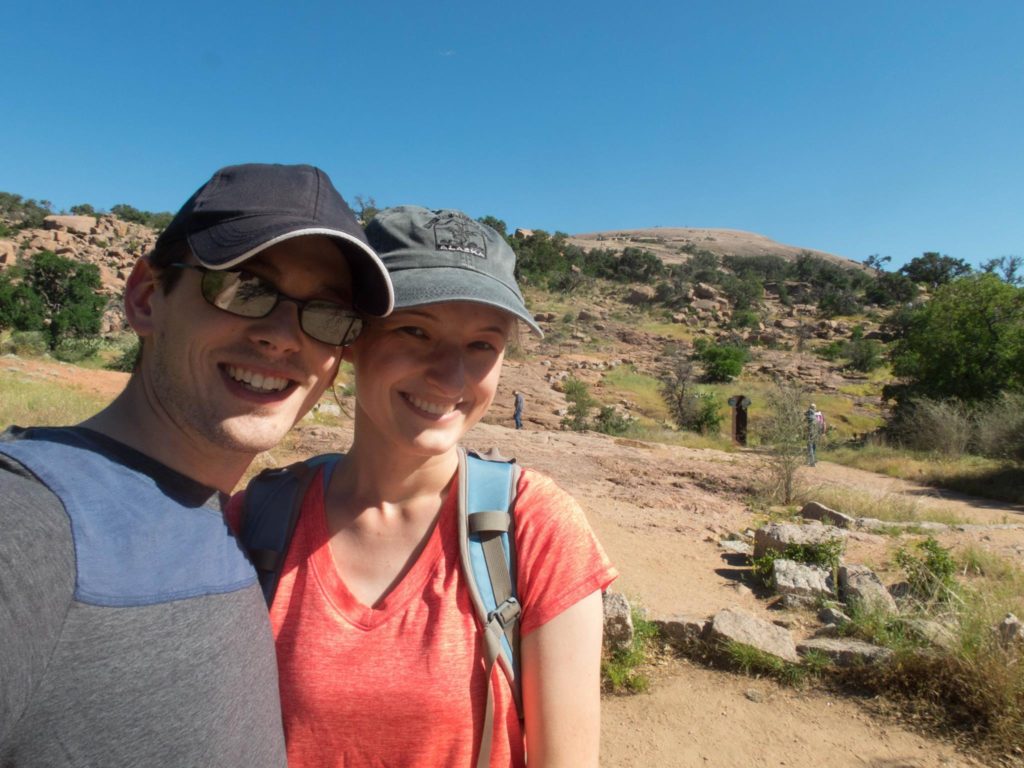 As someone who doesn't like to spend money or drink wine, a drive from Austin to Fredericksburg in the Texas Hill Country might seem like a waste of time. However, I promise there's more to do on a drive to Fredericksburg than shopping at antiques stores and tasting fine Texas wine. Here's my guide to an unconventional outdoors day in the Texas Hill Country. These suggestions are great as a standalone day trip or additions to an overnight trip to Fredericksburg. Just start driving west and choose what makes sense along the way for your spontaneous outing!
Spontaneity Tip: Pick a direction and start driving. You never know what you'll find!
Enchanted Rock
Hiking Enchanted Rock is an excellent way to get your heart rate up early in the morning and see some stunning views of the hill country. It honestly feels like you're walking on the surface of the moon. Just make sure to be at the ranger station when the park opens at 8am on the weekends, otherwise you're in for a long wait! The park regularly closes the entrance when it reaches capacity to keep the trail from getting too crowded. It's definitely a good thing – just be prepared! Plus, an early arrival means you'll finish your hike before the scorching hot Texas sun heats up the rock like a pizza stone.
Bring cash for the entry fee ($7/adult) so you can fill out a permit at the ranger station without needing to find a park ranger to make change. Keep an eye on the park's Twitter feed for information on closures, reopenings, and park capacity – they update it over the course of the day.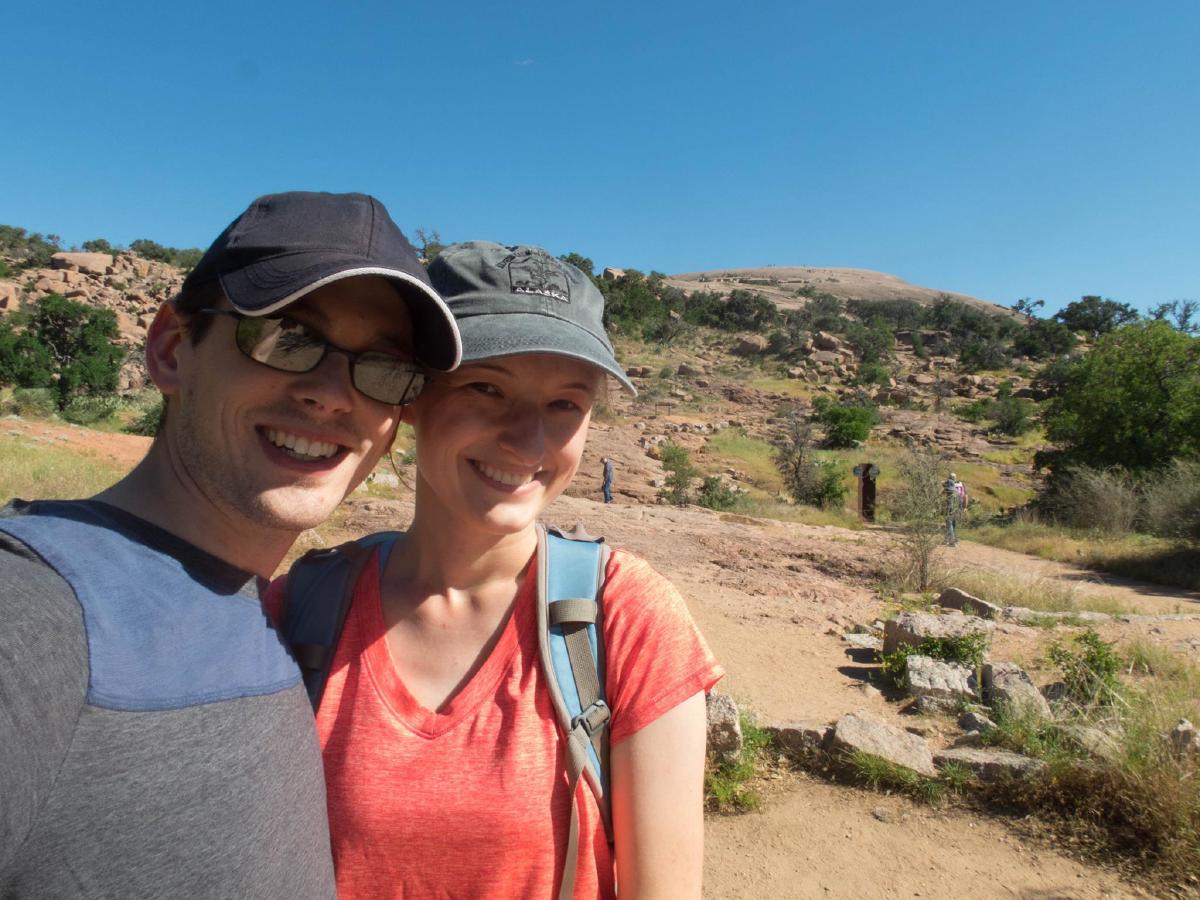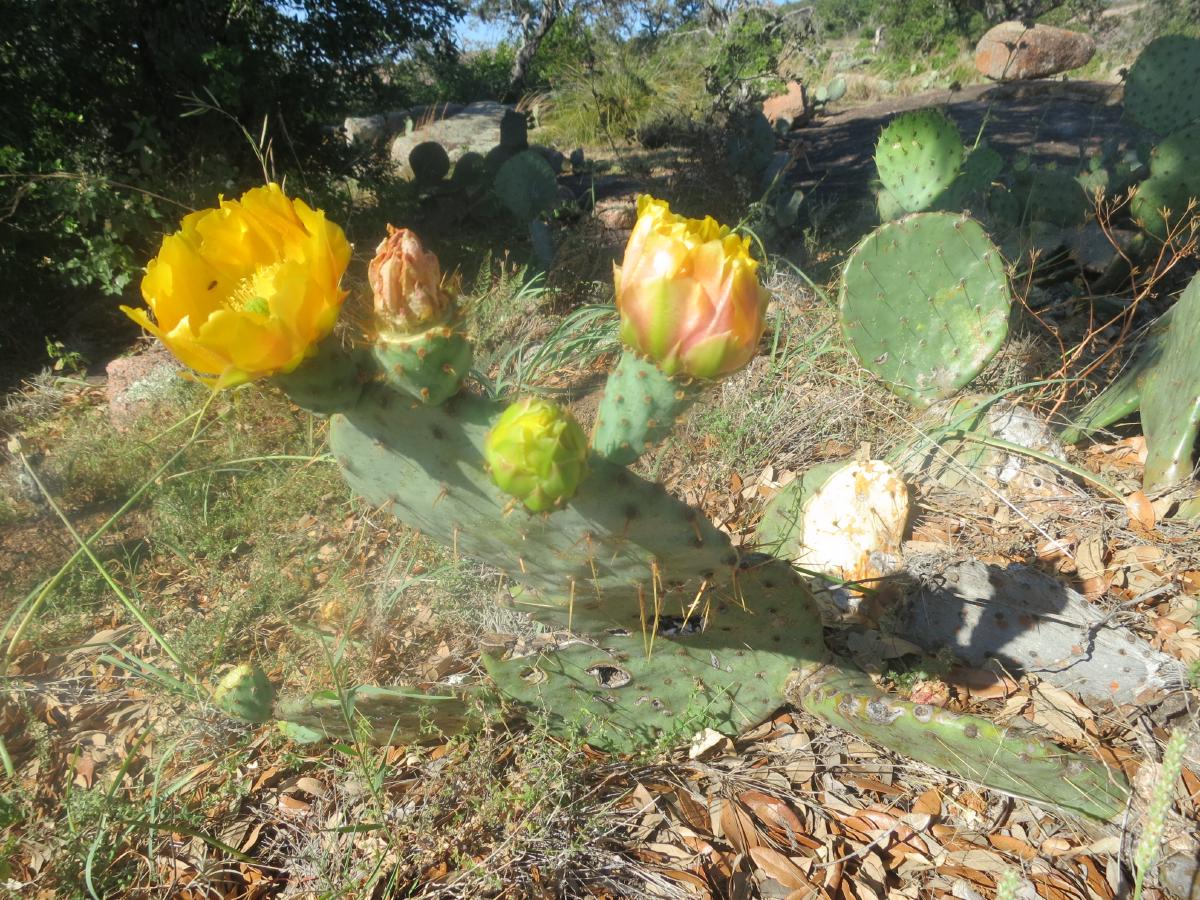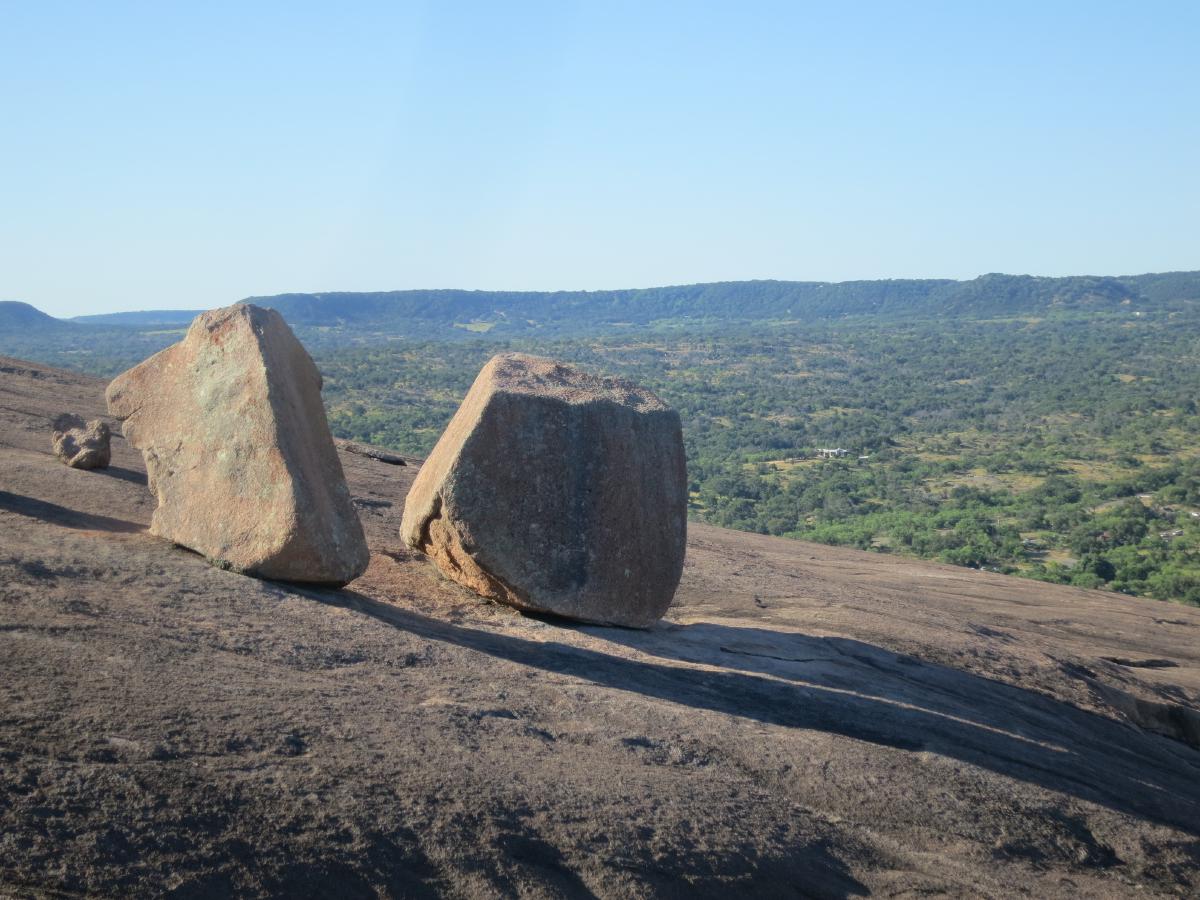 Alamo Springs Cafe and The Black Pig
After you hike Enchanted Rock, take the windy and scenic back-roads to Alamo Springs Cafe for an early lunch when they open 11am. You'll be dining among bikers and locals in a funky place with some great decor. Getting there early also means you won't have to wait for a table.
This is the best burger I've ever eaten, and I've eaten a lot of burgers. Ask for it medium-rare and get the Jalapeno Cheese Bun. The menu is full of other tempting Texas home cooking, like fried spicy green beans and Krusty fries or homemade pie. If you're here in the evening, check out Old Tunnel State Park right next door to watch 3 million Mexican free-tailed bats fly out into the night. That's twice as many bats as the colony under the Congress Bridge in Austin.
If the lines are long, head three minutes farther down the road to The Black Pig, which also offers up a great burger and awesome Texas fare. You can also say hi to Petunia, the namesake black pig, who lives behind the food truck.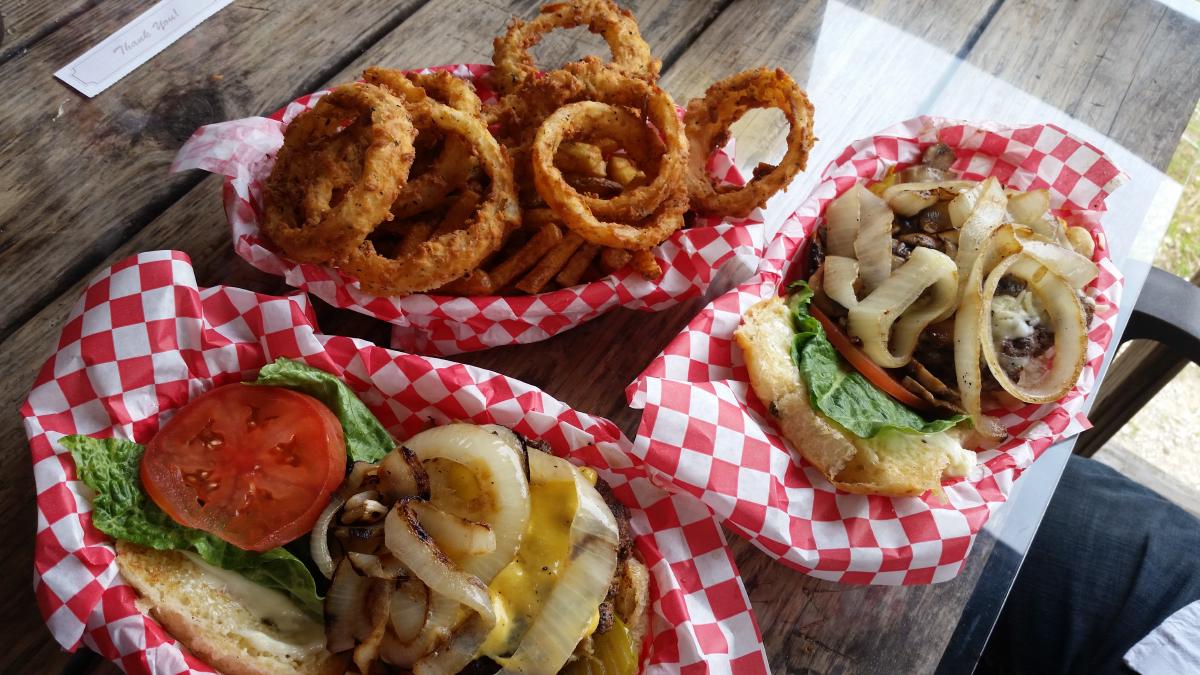 Wildseed Farms
Ever wonder where all of the wildflower seeds come from? Wildseed Farms claims to be the nation's largest working wildflower farm with over 200 acres. Wander through the gardens of wildflowers, cacti, and other native plants to get ideas for your own garden, or just watch the butterflies and ogle at the neat yard art. The gift shop is full of different wildflower seed mixes and proper potted plants to take home and plant in your own garden. Get a ceramic lizard for your wall here, too.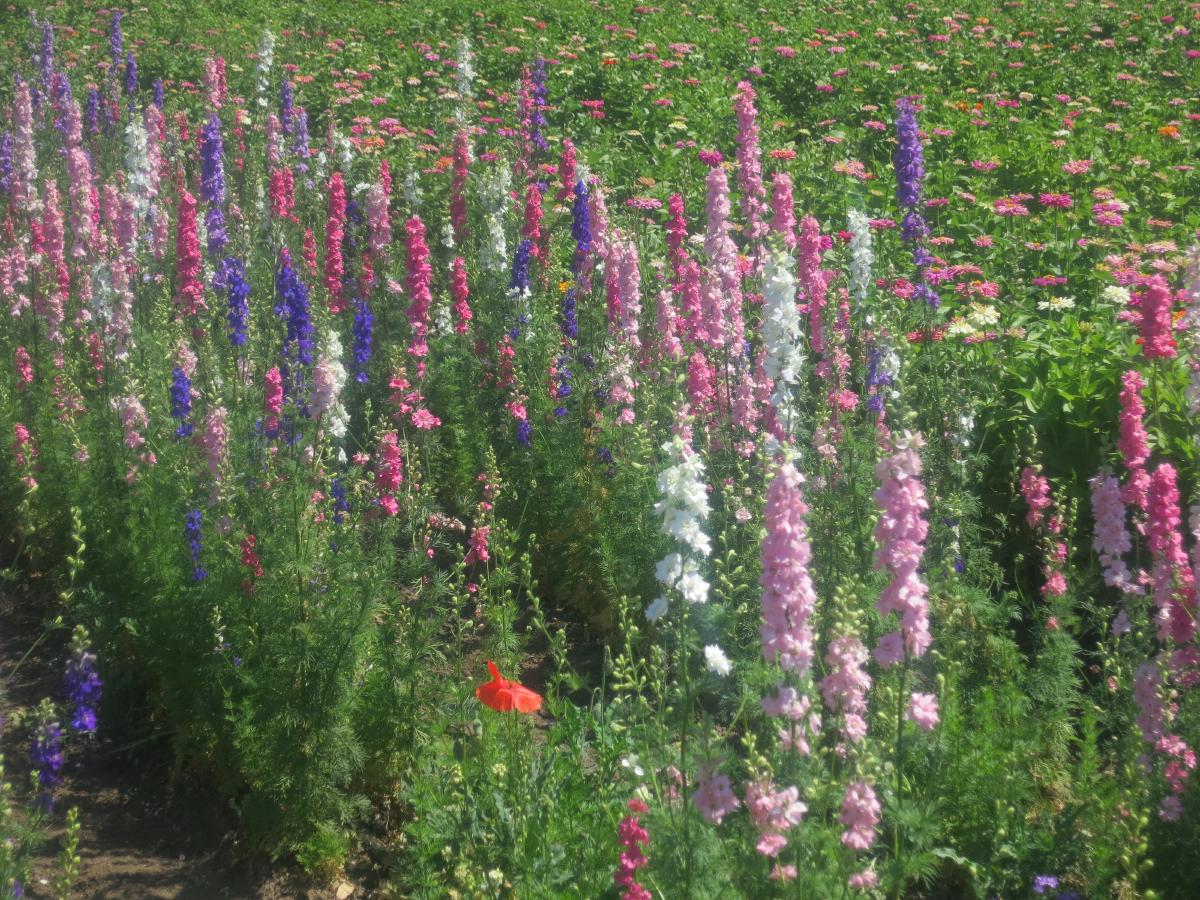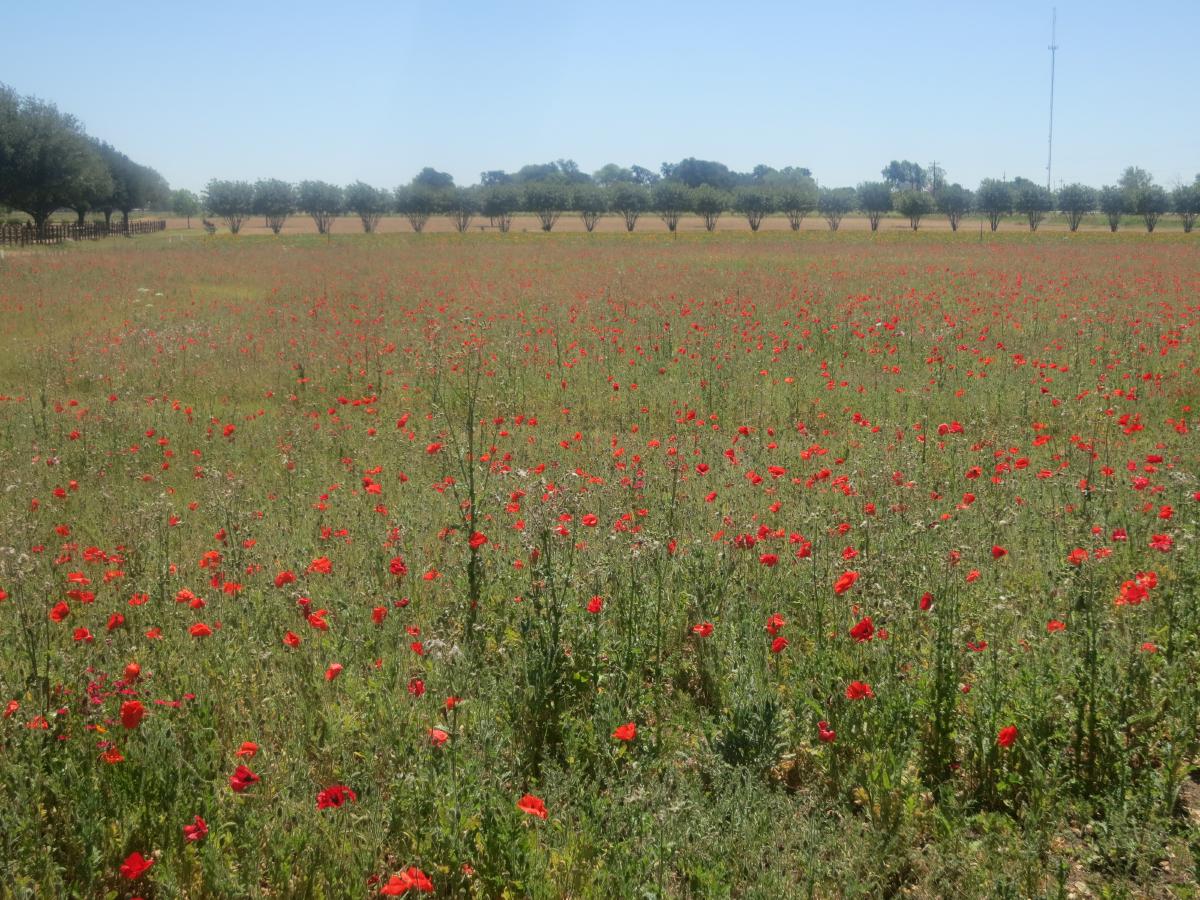 Luckenbach, Texas
My mom really likes Waylon Jennings and Jerry Jeff Walker, so we had to visit Luckenbach, Texas, the namesake of the 1977 Jennings song and home to Walker's Viva Terlingua live album recording in 1973. Visiting Luckenbach is like stepping back in time to an era when everyone just enjoyed listening to music with family and friends. The former town features a general store and bar built out of the old post office, and of course the dance hall, where you can experience live music many times a month. If you like country, bluegrass, folk, or rock, there are free concerts in the evenings and during the weekend days at this funky Texas institution. Check the website in advance to see what's happening!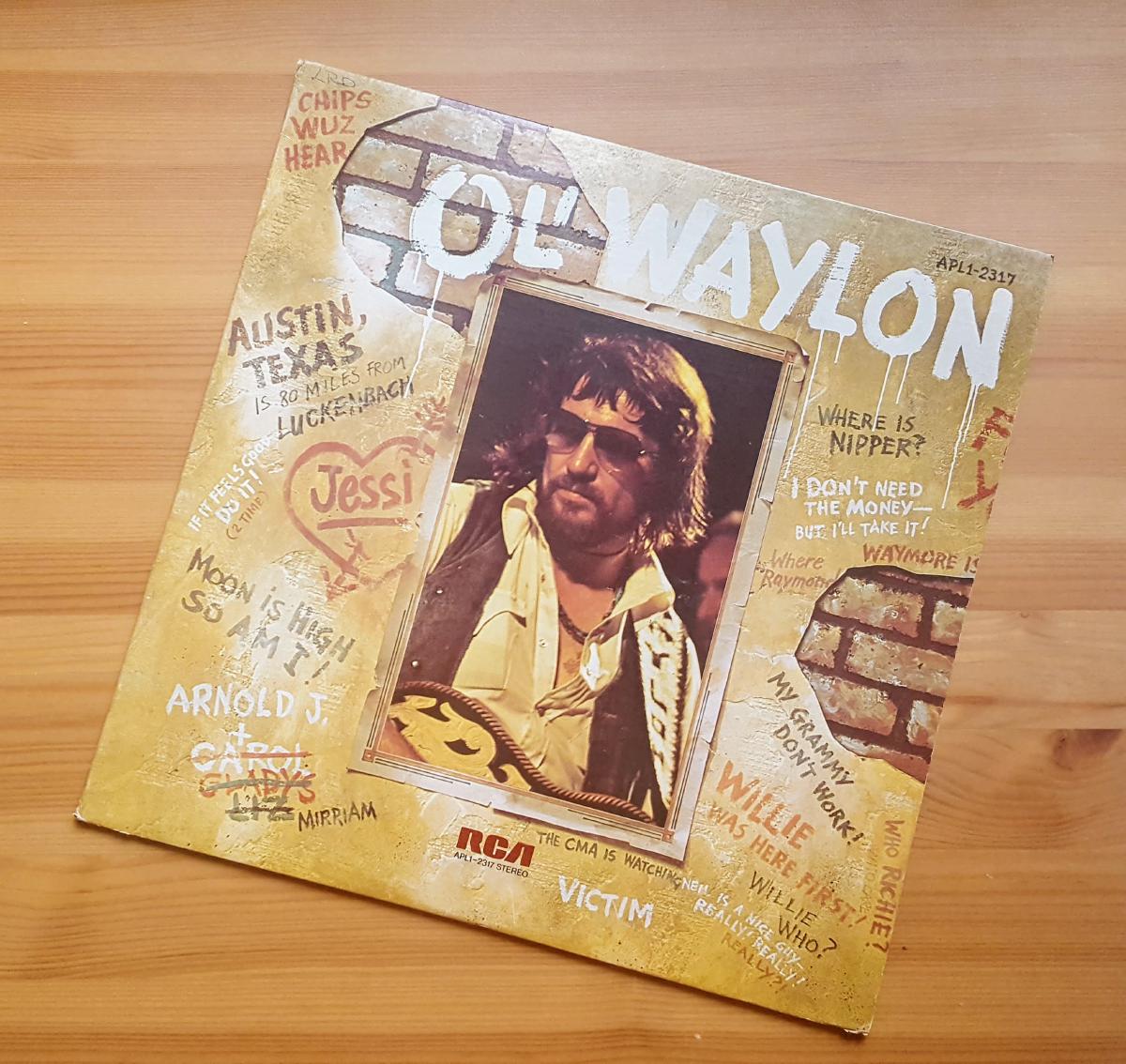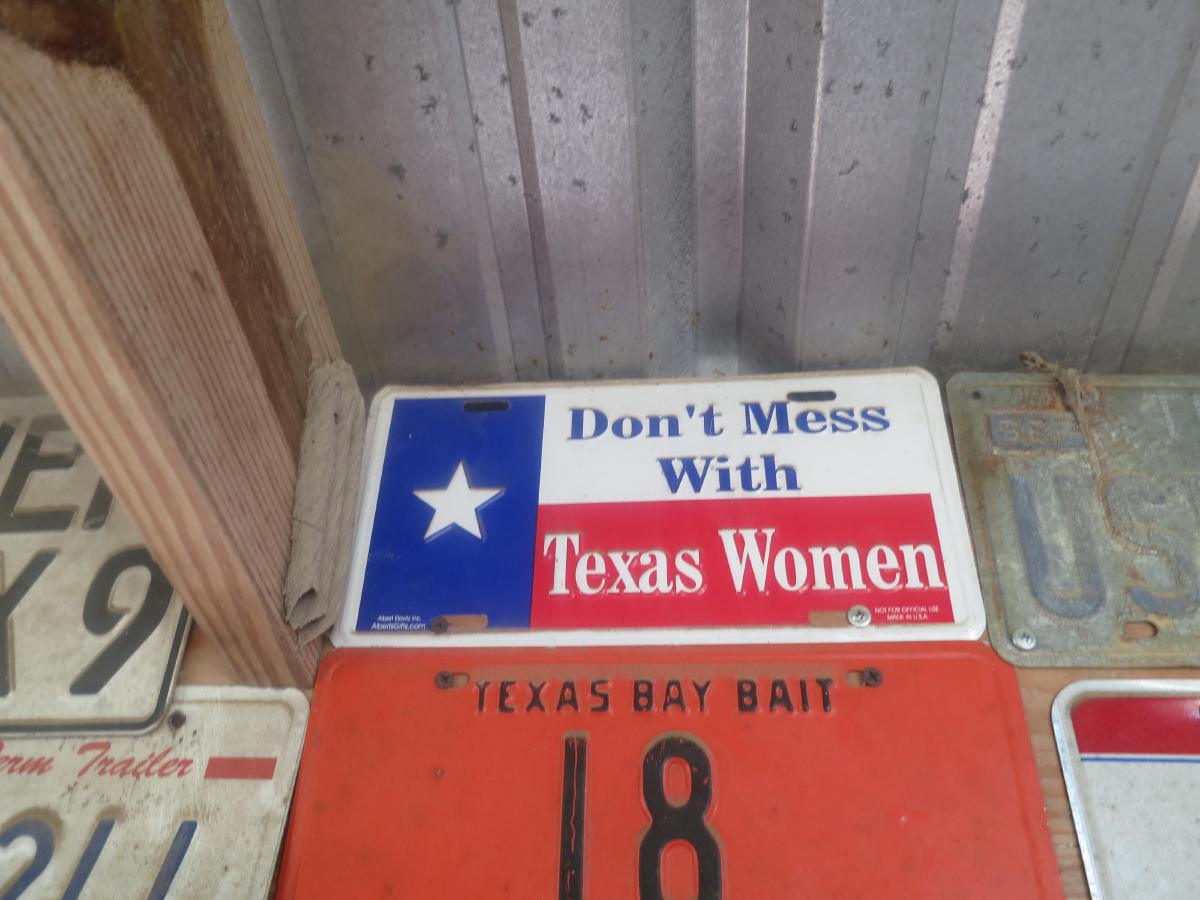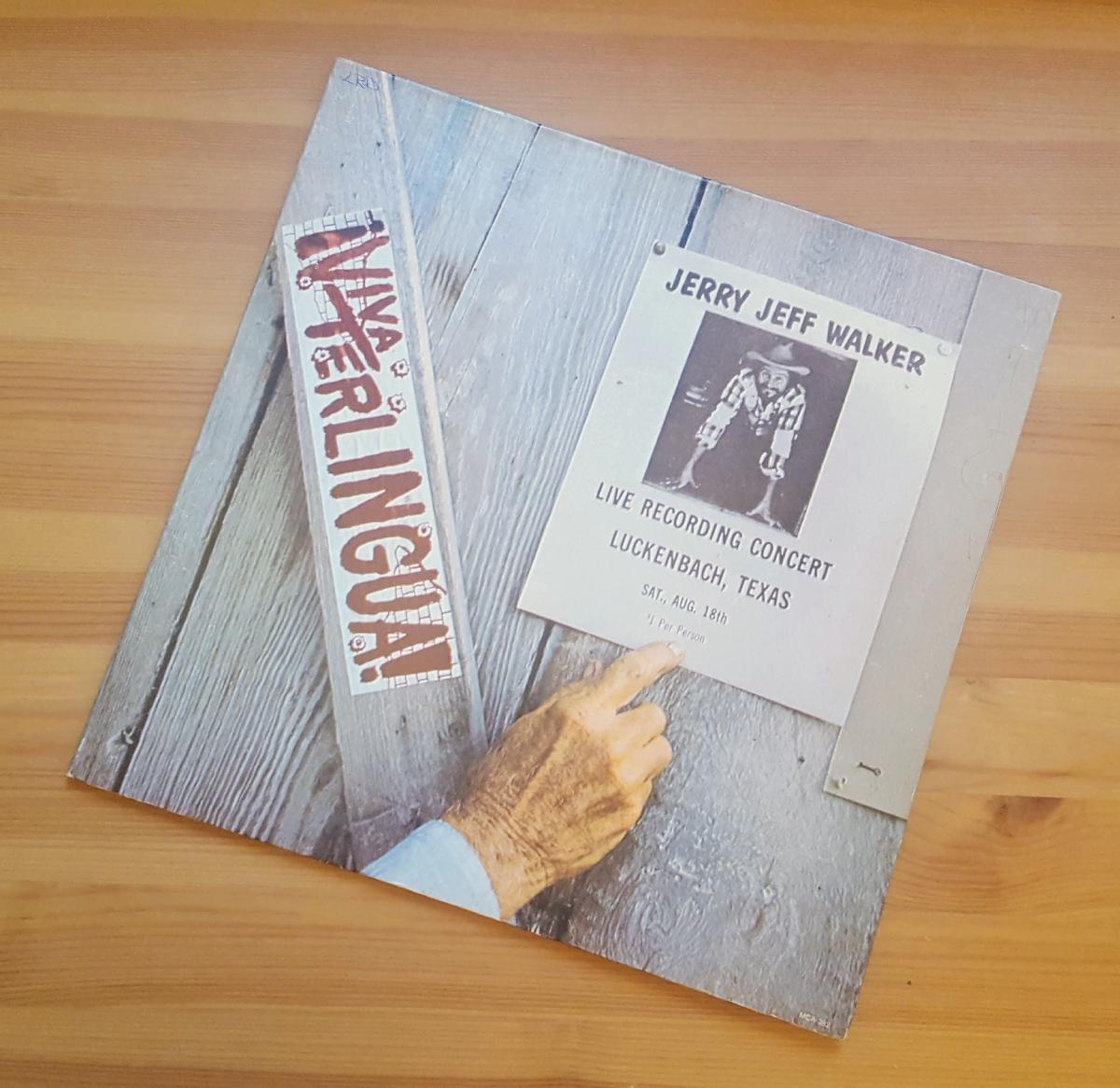 LBJ Ranch and the Sauer-Beckmann Living History Farm
If you've already visited the LBJ Presidential Library in Austin and want to learn even more about one of America's most influential and productive presidents, visit the LBJ Ranch in Stonewall, Texas. The LBJ State Park & Historic Site offers a visitor center with memorabilia from the Johnson presidency, a self-guided driving tour of his ranch (part of the nearby National Historical Park), and guided tours of the Texas White House for $3/person. The park itself is on the Pedernales river and features swimming areas, wildflowers, and campgrounds, which I'd love to explore more in the future.
To really immerse yourself in the past, visit the Sauer-Beckmann Living History Farm, a lovingly curated Texas-German farmstead permanently stuck in 1918. The interpretive staff wears period clothing and keeps the farm running by caring for the farm animals, making cheese, and even plowing the garden with horses. Just be ready for chickens and goats running wild.
If you want to learn even more, visit the Lyndon Baines Johnson National Historical Park in Johnson City. This includes LBJ's boyhood home, the National Park visitor center, and the Johnson Settlement where LBJ's grandparents settled in the 1860s when they first came to Texas.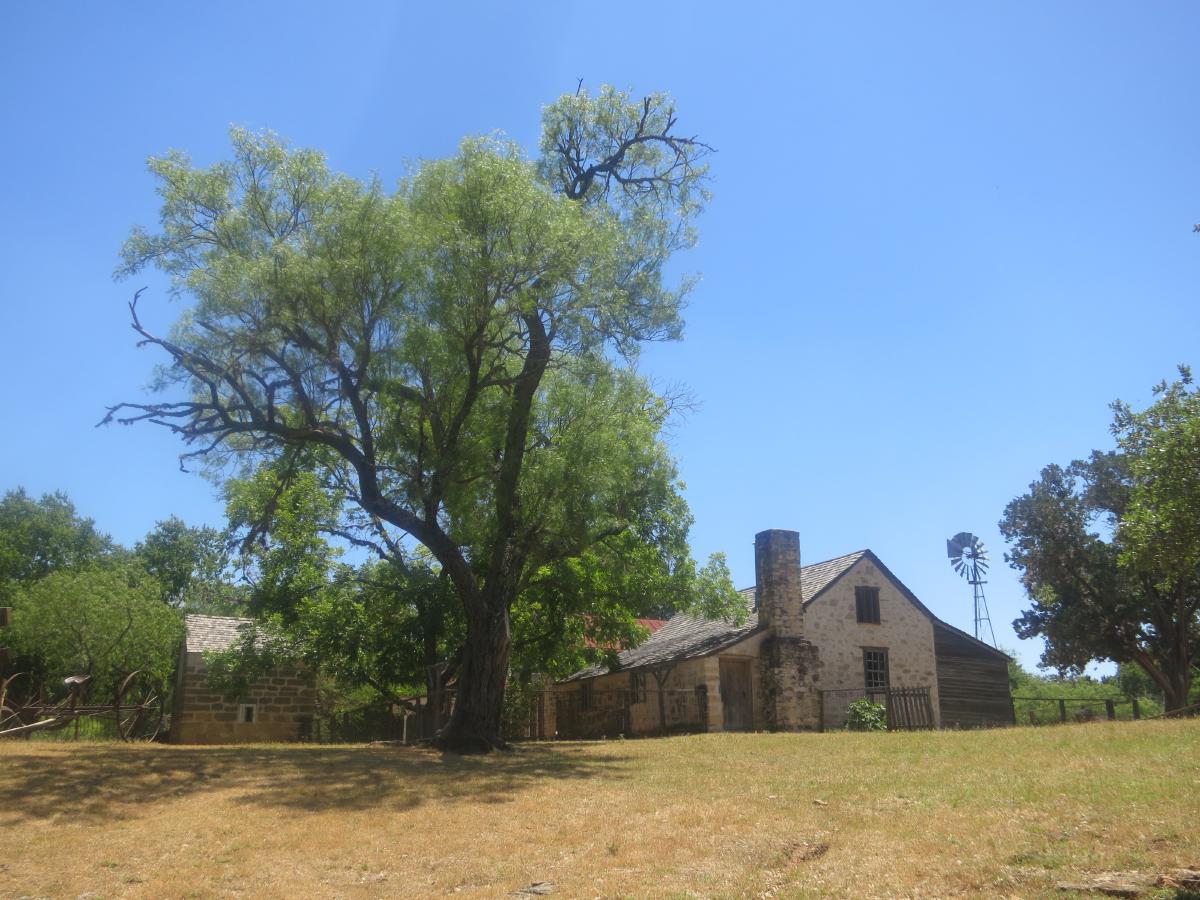 Pieous Pizza and Pastrami
When you head back into Austin, stop by Pieous for the best homemade pastrami. They also have homemade pie and scratch-made Neapolitan pizzas to die for! They sell out of their best stuff around dinnertime, though, so get there by 6pm on the weekends to make sure you get your pick. I prefer the pastrami plate (shown below) over the sandwich version as I have more control over the ratios of pastrami to condiments. Make sure to ask for your pastrami juicy!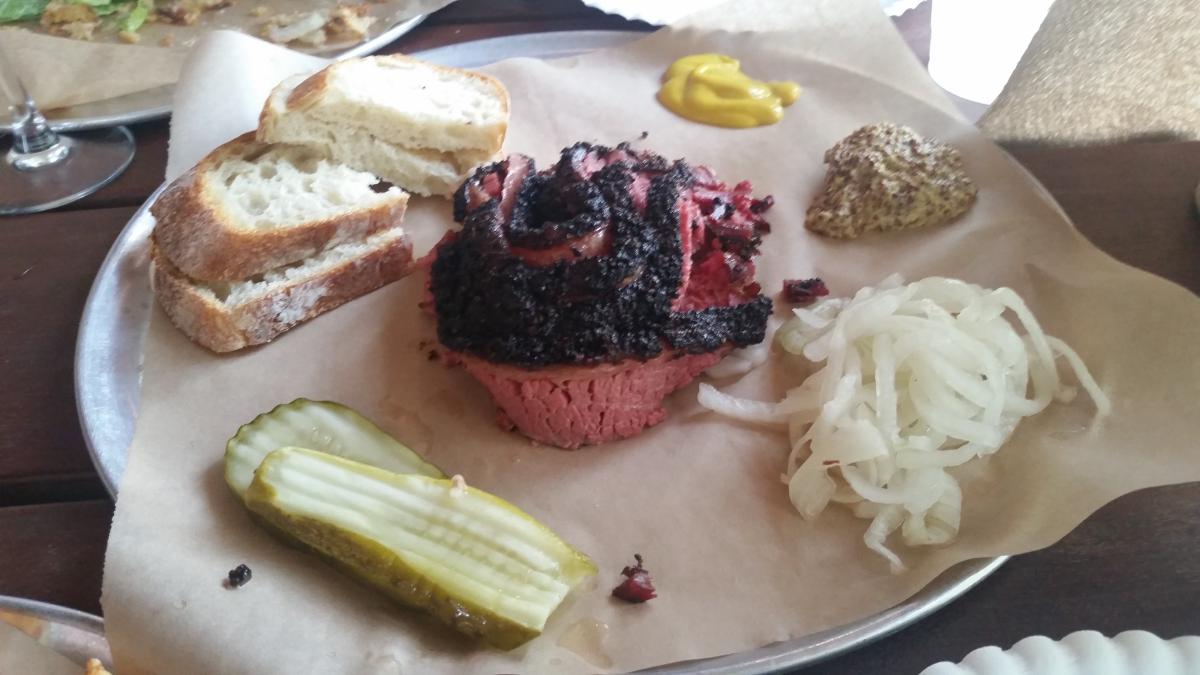 Lady Bird Johnson Wildflower Center
If you're longing for the Hill Country but don't have time for the drive, the Lady Bird Johnson Wildflower Center is just 15 minutes south of downtown. I don't want to spoil it with pictures, but just trust me when I say that the architecture of the buildings, landscaping of plants and flowers, and attention to detail is second to none. Wander through the pathways and learn all about native Texas plants and wildlife, from the open fields to woodlands to cactus and succulent deserts. It's always a magical experience and I've even started volunteering as a gardener to keep it in tip top shape. My fiance and I take everyone who visits us in Austin to see this incredible place.
A Fun Austin Outing: Visit the Wildflower Center in the morning before the families with small children arrive, then head to Pieous for lunch and a taste of the hill country.