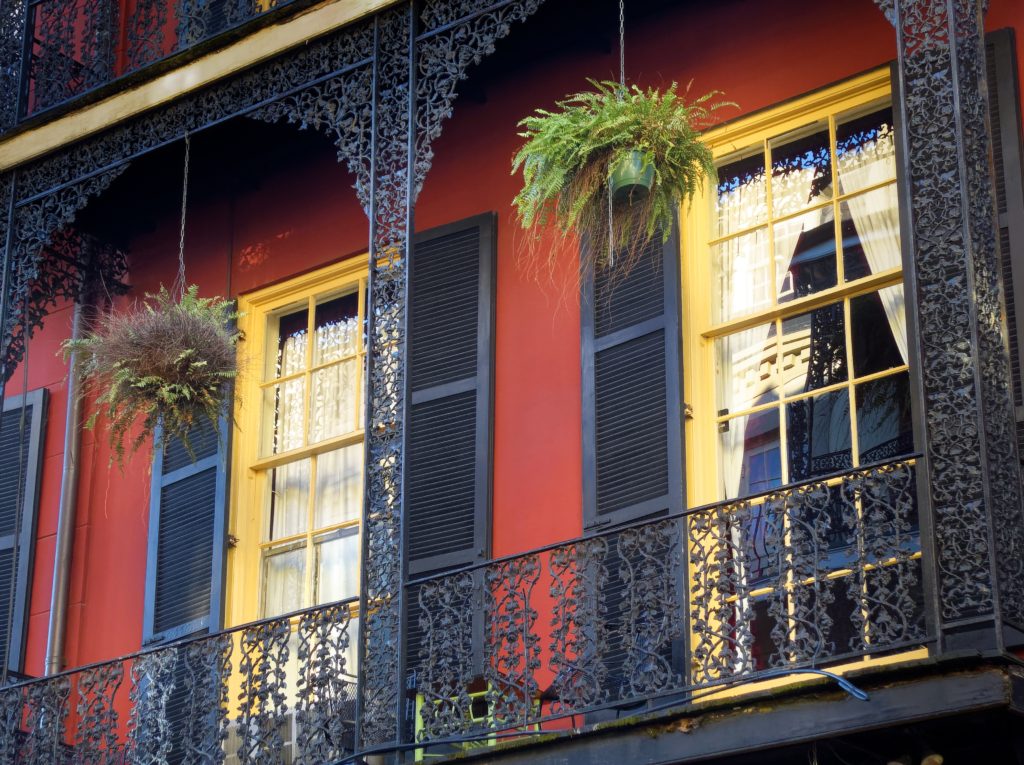 When I visit a new place, I love feeling like I'm traveling back in time. Unfortunately, the United States doesn't have any thousand year old chateaux or living medieval villages, but I've found someplace that comes pretty close. New Orleans is a city that has embraced its origins and evolved into a city that embodies both its past and present. Hundreds of years of French, Cajun, and Southern culture have built up, layer by layer, forming a city that is a living monument to itself.
This past Thanksgiving, my family spent a week on the road eating Cajun food, holding baby gators, and learning about the creation of hot sauce. New Orleans and the surrounding area in Louisiana provides a wonderful sampling of unique cultures and diverse opportunities for every budget and type of interest.
While we took a week for our road trip, if you're going to New Orleans directly, a long weekend is plenty of time to explore the city and see some of the surrounding area. Our focus was on experiencing the local culture, food, and history, but you can easily spend all day and night partying if that's your thing.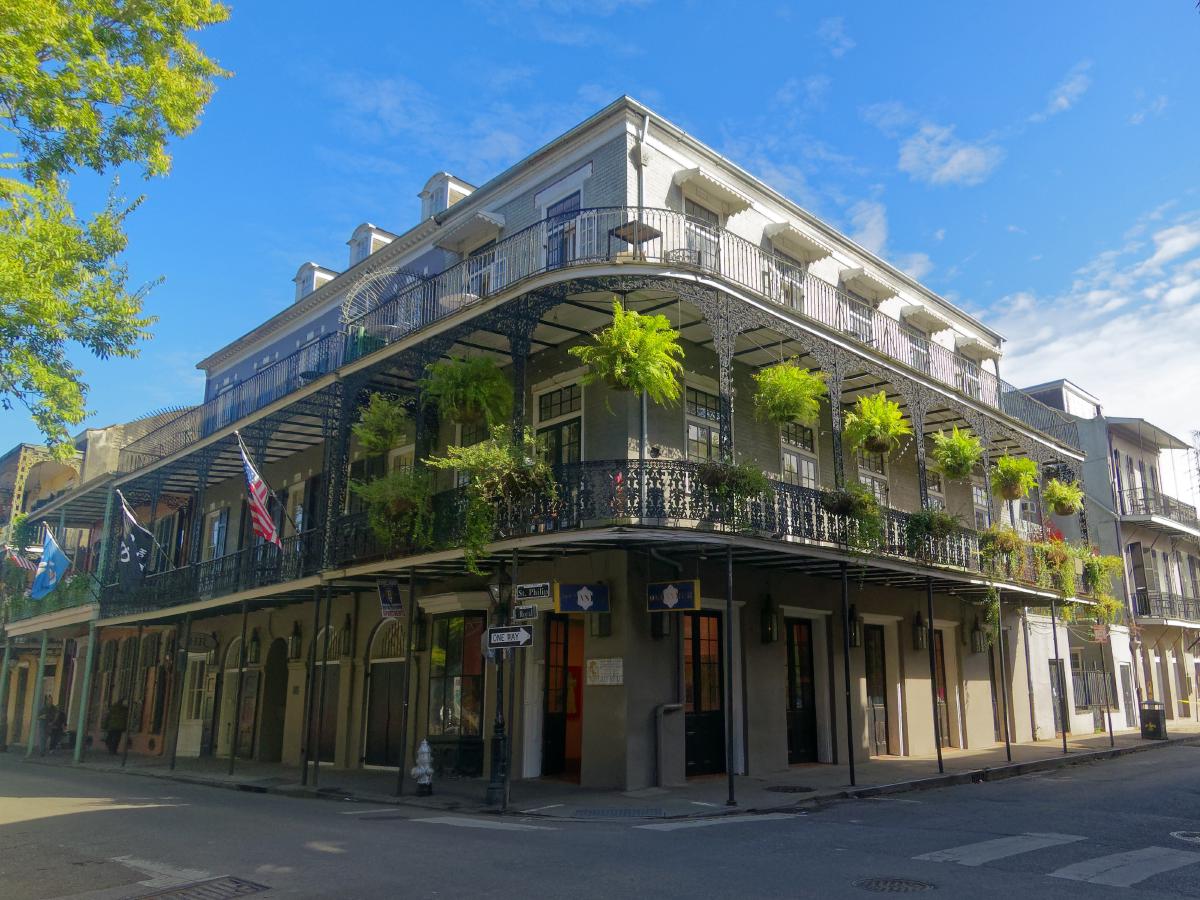 ---
Staying Spontaneous
As this blog is focused on spontaneous adventure, I would be remiss if I didn't give you some tips. While these are my personal recommendations if you want the best of the best, I highly recommend spending an afternoon wandering around the French Quarter and seeing where you feet take you. We planned most of these activities the day they happened and kept our schedule fairly loose, trusting the local guides and residents for recommendations. These recommendations are somewhat less touristy than what your guidebook might suggest, which should help you stay off the beaten path.
Note: This is my first proper travel guide, so I'll try a best-of template. If you're going to New Orleans, these are my recommendations for the best thing in each of these categories. I'd love your feedback!
---
Louisiana River Road
Factory Tour: Avery Island Tabasco Factory and Jungle Gardens
Learn all about your favorite condiment! Avery Island, deep in the heart of the Bayou, is the home of everyone's favorite hot sauce – Tabasco! When visiting Avery Island, you'll see the entire Tabasco manufacturing process, learn the history of the McIlhenny Company (founded in 1868), and gain a huge appreciation for Louisiana's obsession with hot sauce. We especially enjoyed the free samples scattered throughout the tour. Right nearby is Jungle Gardens, a botanic garden founded by Edward McIlhenny, son of the founder of Tabasco, in 1872 to conserve and feature local and exotic wildlife. On the self-guided driving tour, we saw ancient cypress trees, real wild alligators in the bayous, and unique plant life and landscaping from all over the world.
Fun tidbit: When Egret feathers were being used for fashionable hats in the early 1900's, the population went into decline, but Edward set up a rookery at Jungle Gardens and brought his little flock of Egrets back up to thousands to help prevent their extinction. What a great conservationist!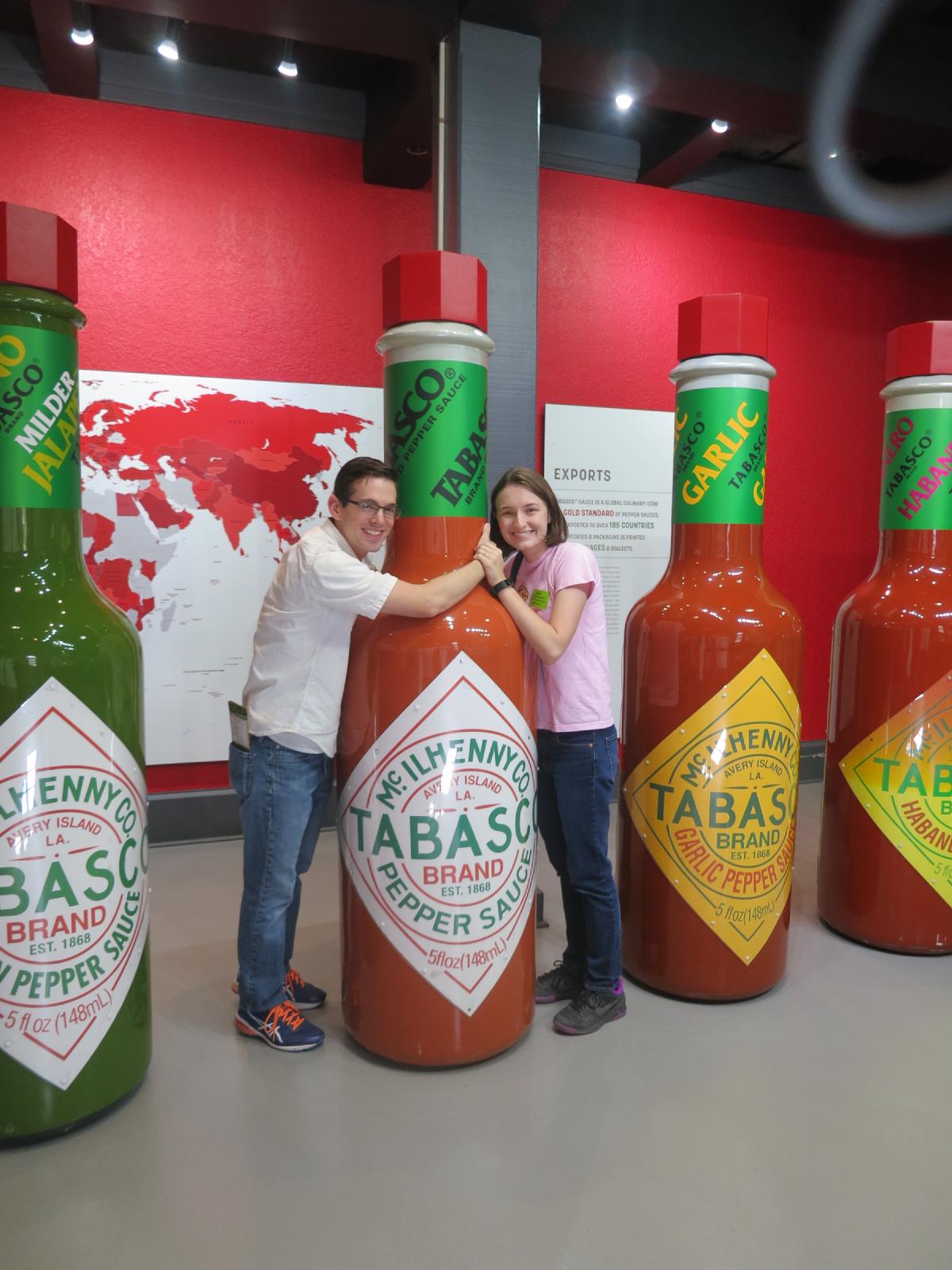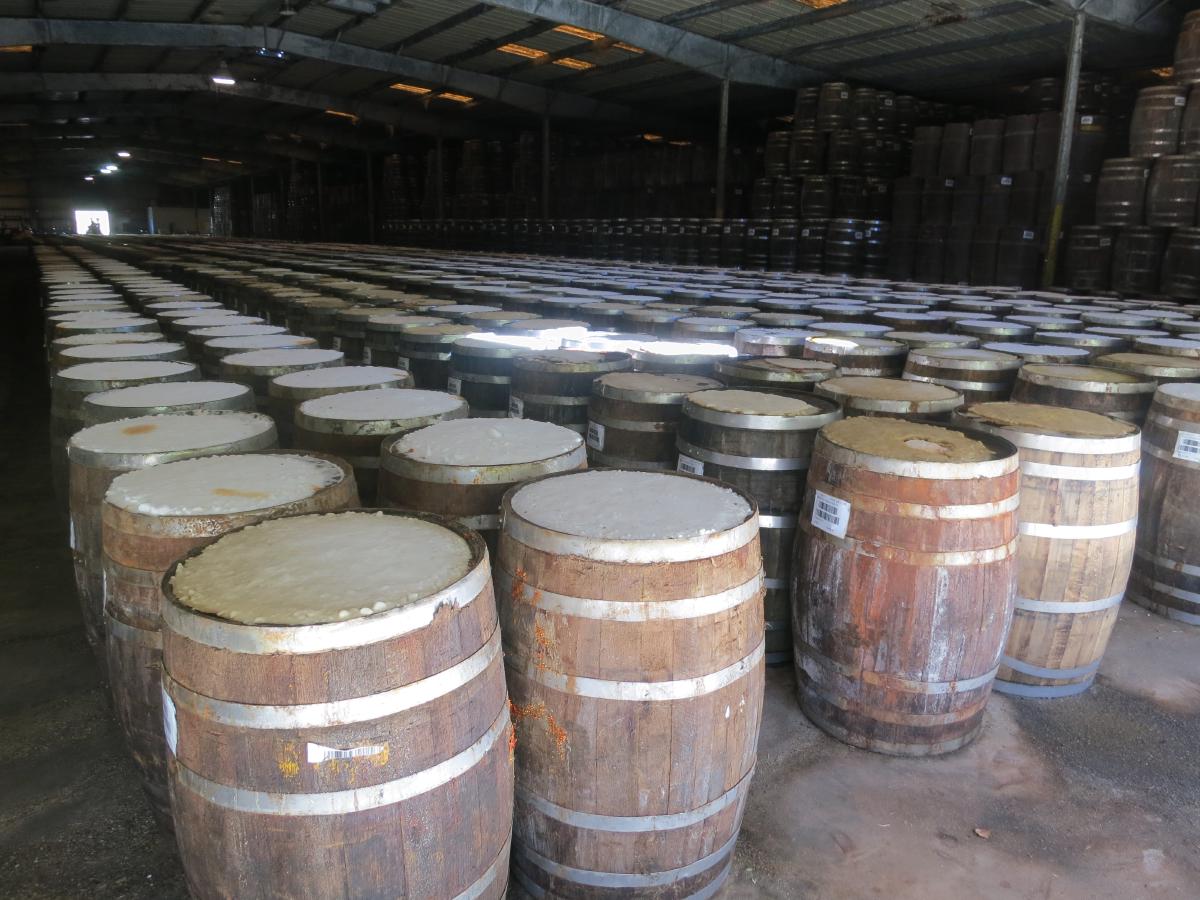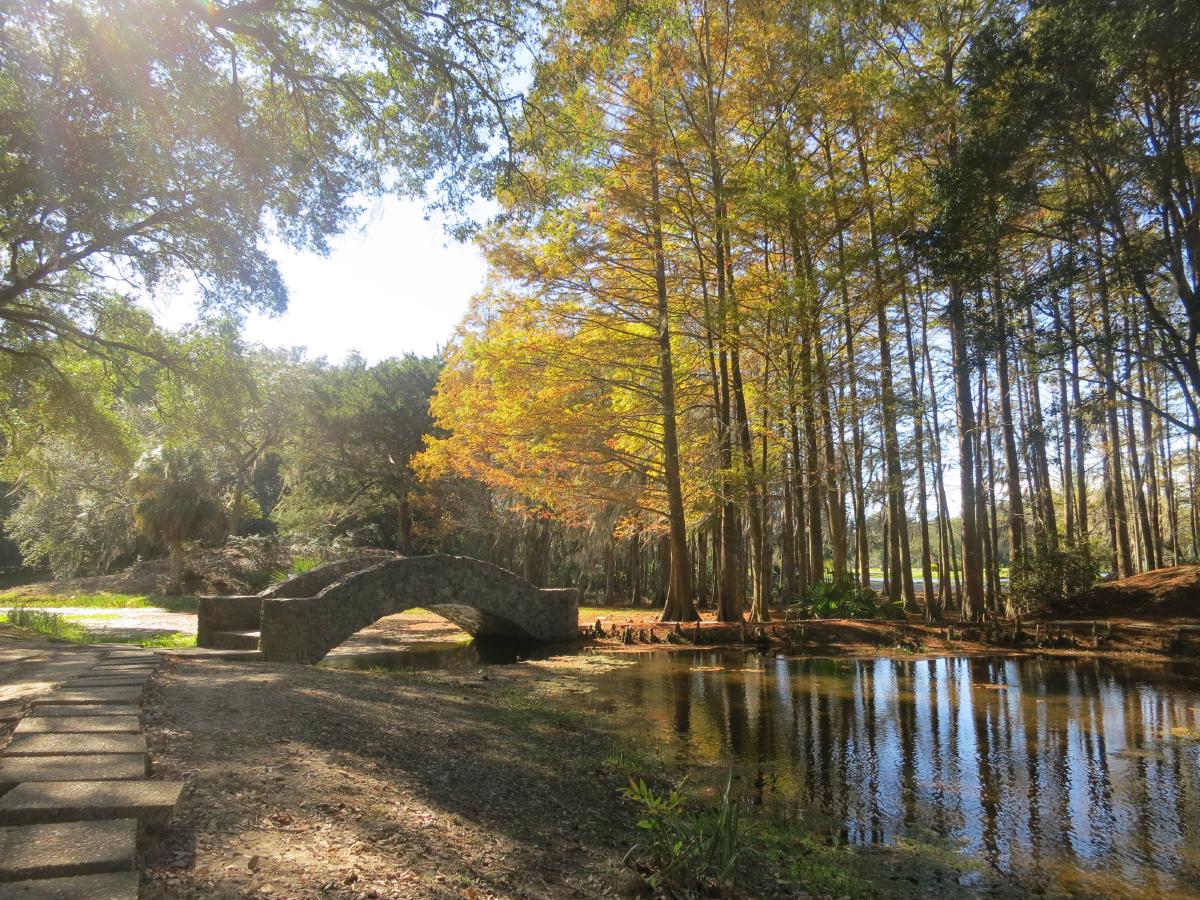 Plantation Tour: Rosedown Plantation in St. Francisville
A trip to Louisiana wouldn't be complete without touring a plantation. However, plantation visits can be hit or miss. When researching plantations to visit, I saw a gorgeous picture of San Francisco Plantation with its German influences and bright colors and was dying to visit. What I didn't realize was that its grounds are right next to a factory and surrounded by a chain link fence. Not really the glamorous and romantic oak-filled property with sweeping grounds you'd expect. Don't be fooled by tricky photography, folks! And they wanted $18 per person, too, which was on the lower side for the privately owned plantations.
Instead of visiting an over-touristed plantation on the river road that also serves as a wedding venue, we traveled north to St. Francisville where we stayed at the Butler Greenwood Plantation in a cottage that was the former dovecote. The property was filled with massive oak trees draped in Spanish moss, just like in the movies. Our host, Anne Butler, recommended that we visit the nearby Rosedown Plantation to get a true plantation experience.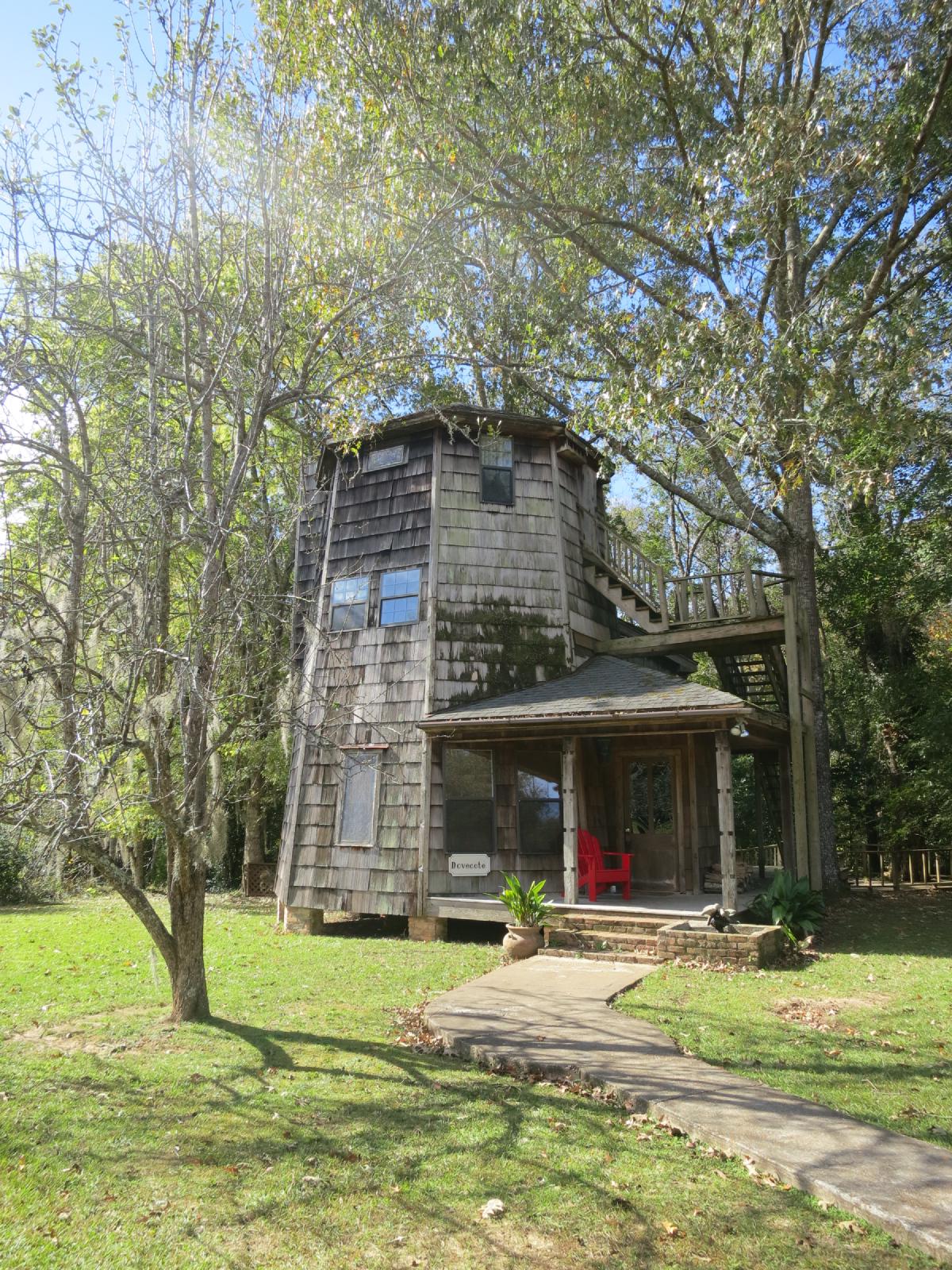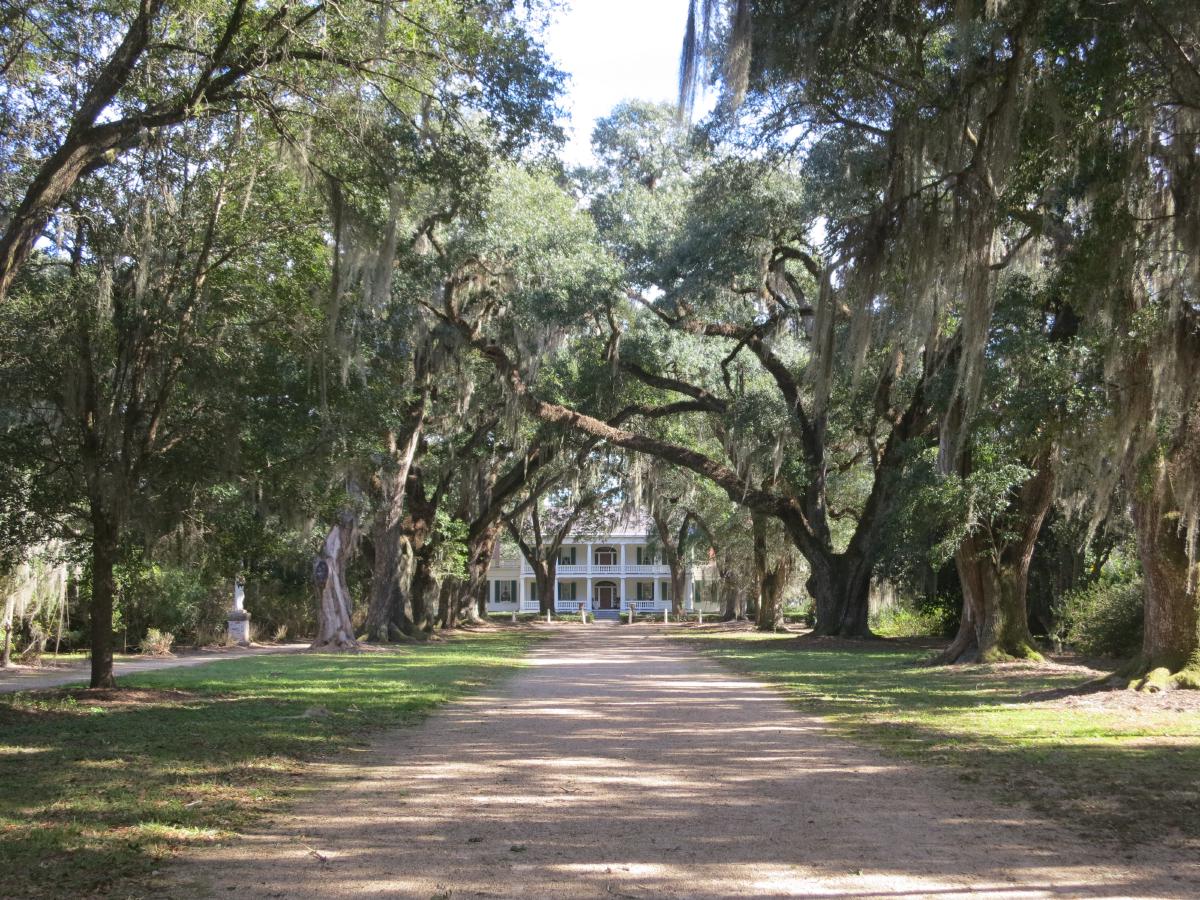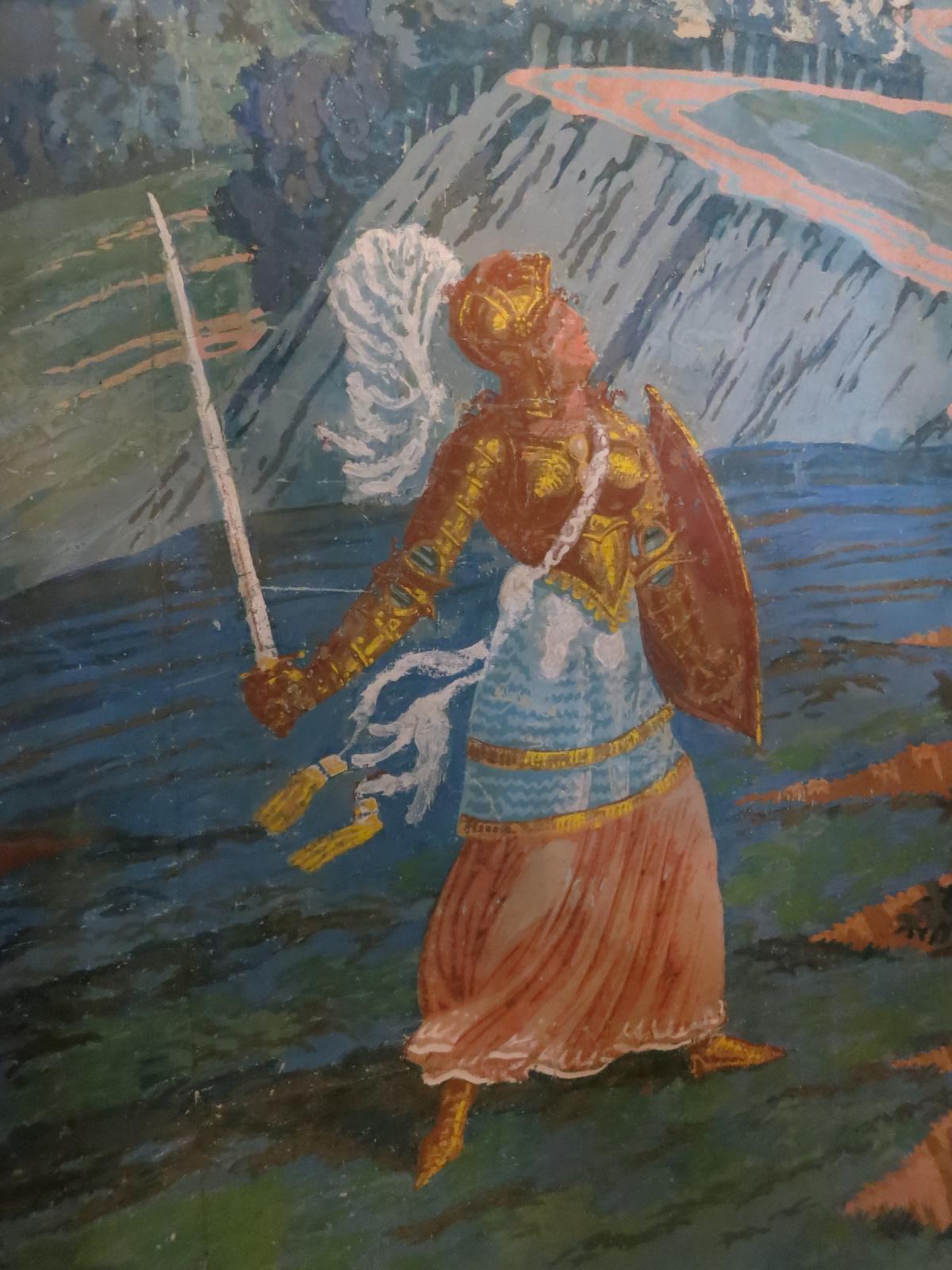 Rosedown is not privately owned – instead, it's a State Historic Site, so it's lovingly preserved and less expensive (only $12/person, and definitely worth it!). The history of this plantation is well documented and the tour is jam packed with information. My entire family gasped as we walked down the oak-lined front driveway towards the opulent mansion, through the formal gardens on either side. The house itself, built in the 1830s, is just as the Turnbull family left it, with a significant percentage of original furniture, unique modifications that were ahead of their time like an indoor shower and built in shelf storage, and original block-printed wallpaper from Paris. If you only have time to see one plantation, this is it!
Plantation Tour with a Focus on Slavery: Whitney Plantation
While plantations are presented as the pinnacle of opulence and luxury, it's easy to overlook the millions of enslaved people whose backbreaking labor supported the Southern economy. I believe that it's important see the full picture of any situation, which is why we also visited the Whitney Plantation. It's entirely dedicated to the story of slavery and will really encourage you to think differently about life. The grounds themselves are well restored, including slave quarters and the main house, and will at least get you a step towards viewing life from the perspective of enslaved people. The tour is filled with hundreds of accounts of slaves and is incredibly moving. I recommend reserving tickets in advance since it's a popular destination for school trips, although we lucked out and snagged the last few spots on a tour.
Roadside Attraction: Gator Chateau
I've already written about Gator Chateau, but in case I didn't sell it before, this was easily the best 15 minutes of the entire trip. It's not that close to New Orleans but is worth keeping on your radar if you're driving to or from Texas. Instead of visiting a touristy gator farm that sells the gators to be eaten or turned into cowboy boots, visit Gator Chateau, where they are rescuing baby gators for release back into the struggling wild population. You get to hold a baby gator for free (although donations are encouraged), and the guide told us more than we ever thought we'd want to know about alligators.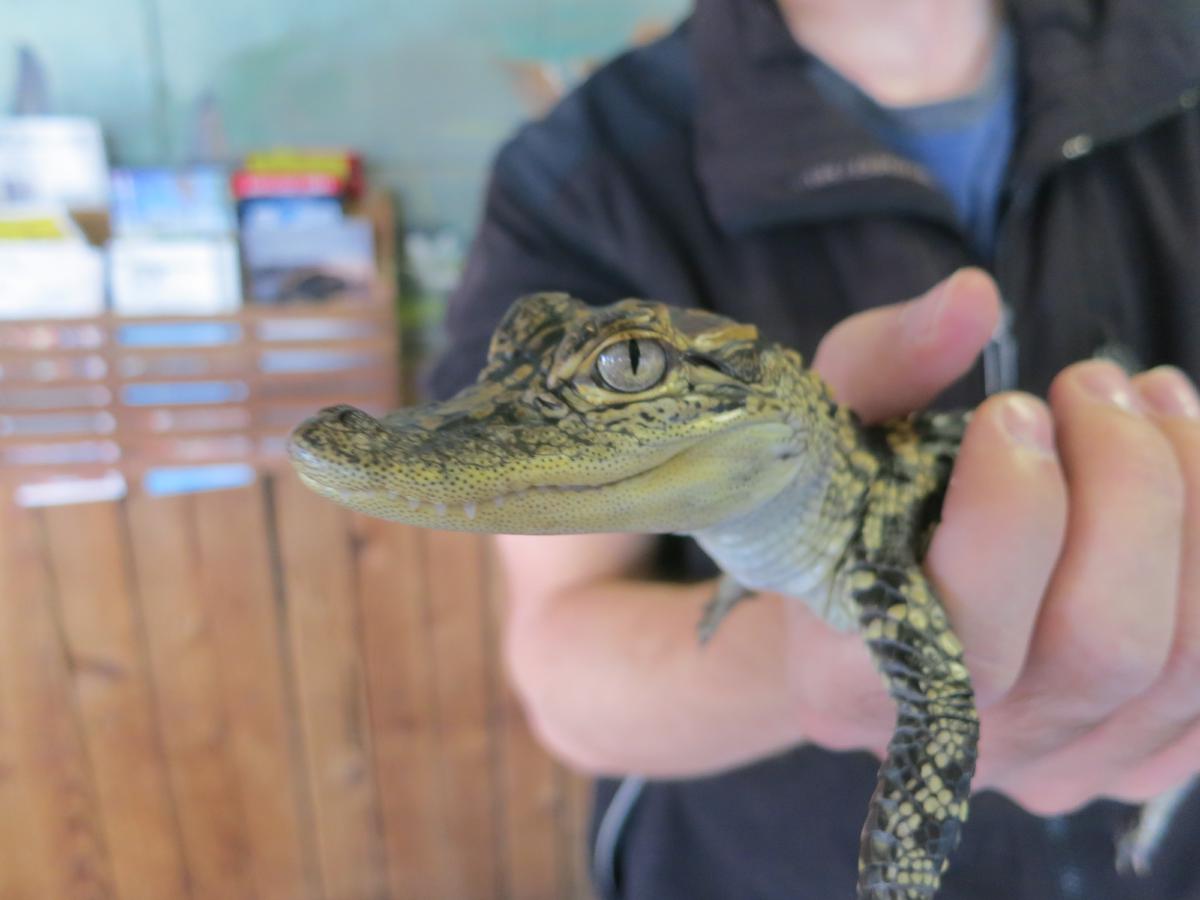 ---
New Orleans Proper
Gumbo and Crab Cakes: Chef Ron's Gumbo Stop
Just on the edge of New Orleans is this little gem of a restaurant. Chef Ron's Gumbo Stop serves the best gumbo and crab cakes I've ever had. Chef Ron Iafrate, who we actually met at the restaurant, serves up award-winning gumbo and delectable crab cakes. I don't have any pictures of the food because we ate it so quickly, but I assure you, if you want gumbo, this is the place to get it.
Beignets: Cafe du Monde
When in New Orleans, one must eat beignets! This treat, consisting of a deep-fried pastry dusted in powder sugar, is one of a kind and quite delicious. We made the mistake of being scared by the long line at the historic Cafe du Monde, turned around, and went to a different beignet shop down the street. Don't do this. It wasn't very good, and it turns out that the long line at Cafe du Monde was for sit-down service only. There's a takeout window with beignets to go!
Cafe du Monde also has unique coffee with chicory that I've seen popping up in restaurants all over the country. Chicory was initially used as filler during the Civil War when coffee beans were expensive, but now the locals are used to the taste of it and insisted on keeping this special blend. I'm not a coffee person, but you should probably try it. They sell tins of it, too, which makes a great gift for your coffee-loving friends.
The French Quarter: Anyplace but Bourbon Street
Bourbon Street was a huge letdown. It's essentially the Vegas Strip of New Orleans, with neon signs, bars, and loud music that isn't jazz. To make matters worse, it's under construction and the entire middle of the street is currently a giant pit. If you want a picturesque stroll of a traditional French Quarter street with cast iron galleries (not balconies!), hop one street over to Royal Street, which is filled with boutique shops and art galleries. Definitely take a walking tour of the French Quarter to truly appreciate the history and scope out places you'd want to go. The guides are usually native to the area and have some great recommendations.
Fun tidbit: A gallery is like a balcony but supported by columns from below, so most of the French Quarter buildings actually have galleries. I never thought I'd need to know the difference between a porch, veranda, stoop, and patio, but apparently it's pretty important in the southern states!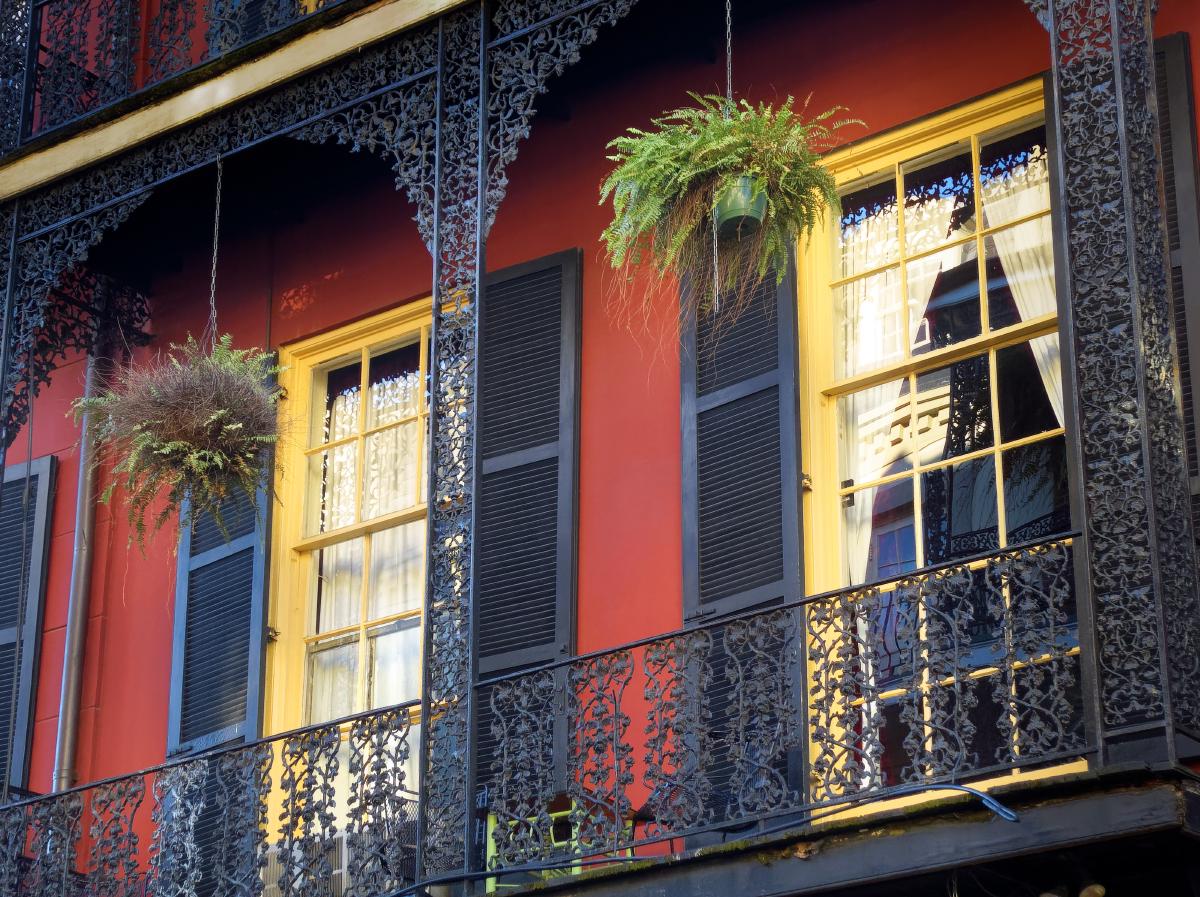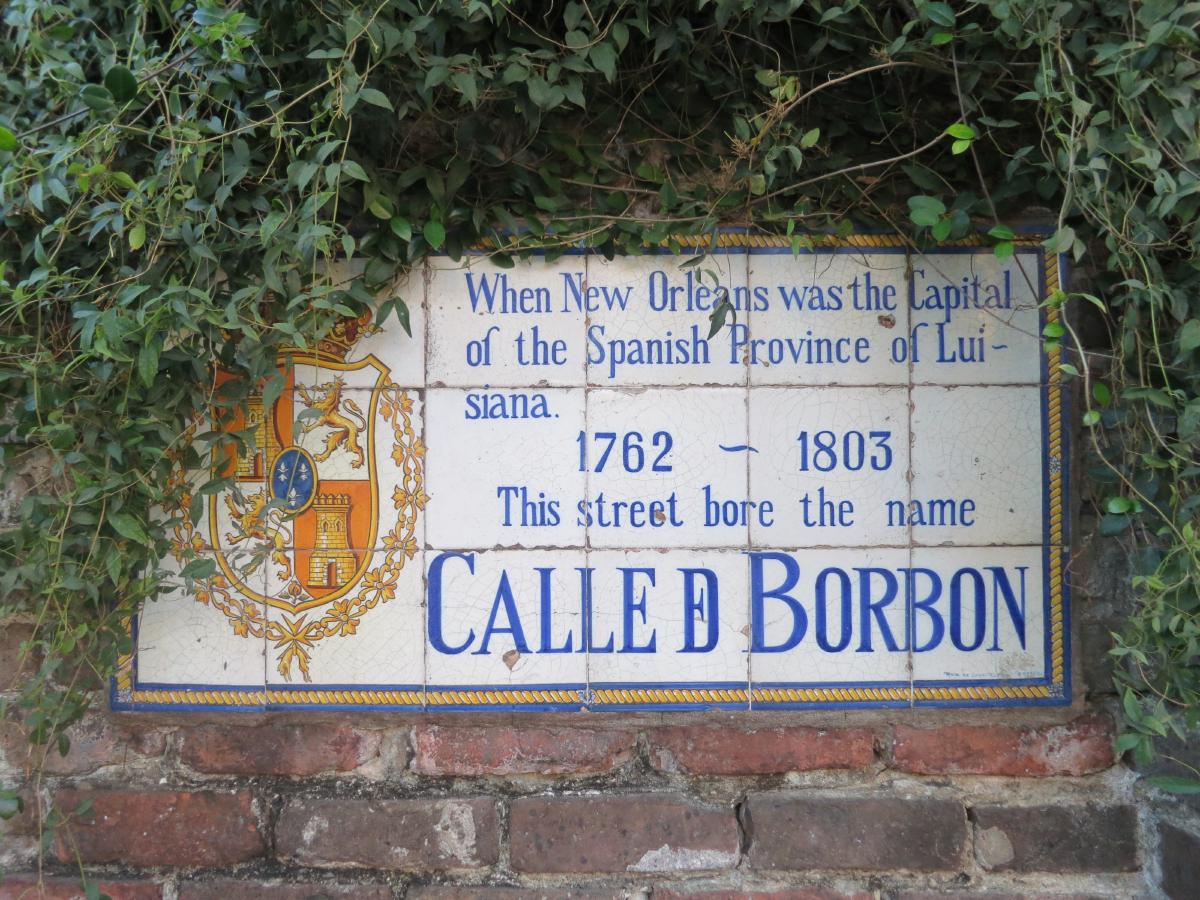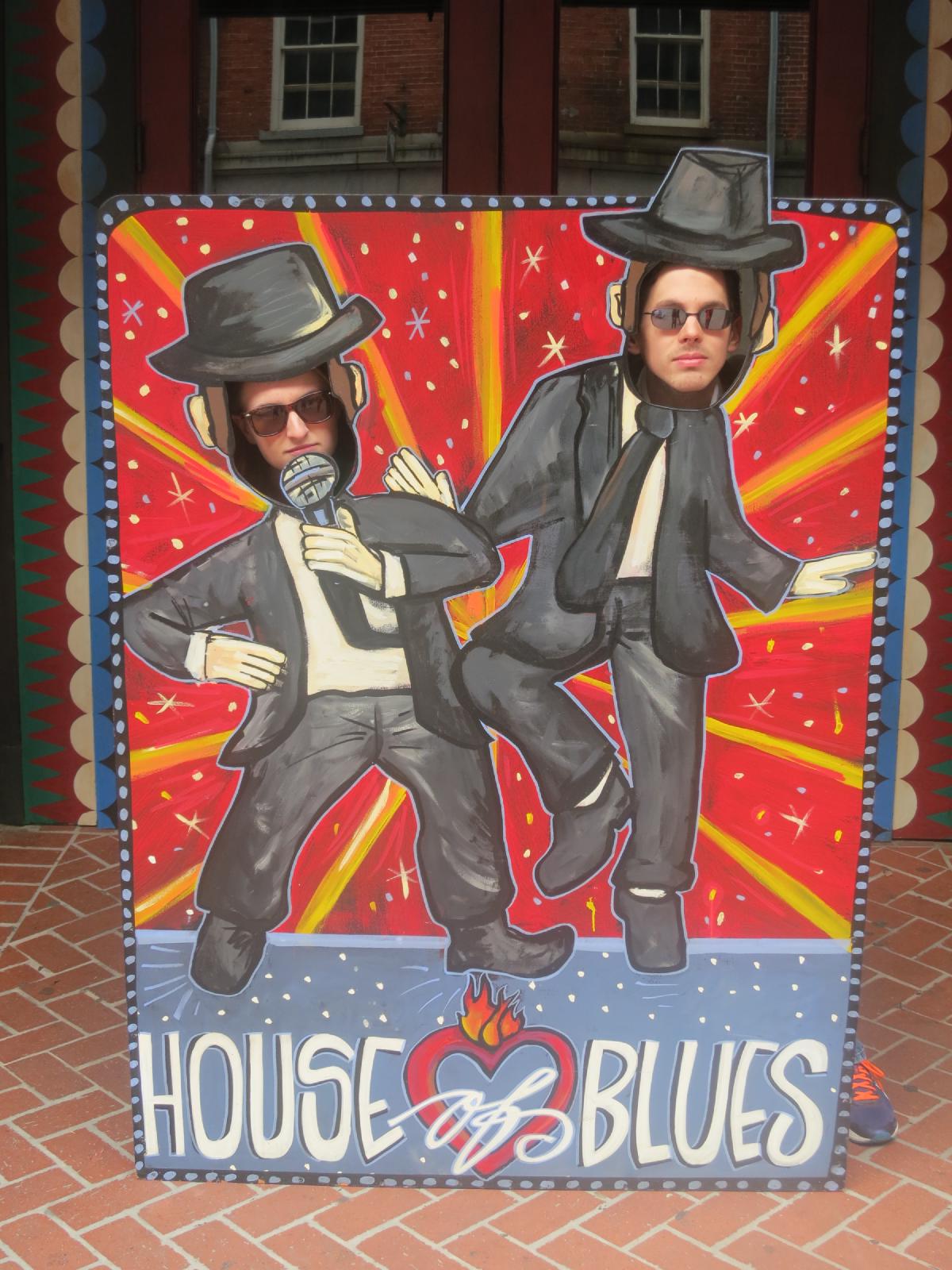 Jazz Music: Preservation Hall Jazz Band
New Orleans is the home of jazz music. While there are plenty of places to listen to jazz while in New Orleans, we saw the Preservation Hall Jazz Band like all the rest of the tourists. And I assure you, it's worth it. Line up out front, have $15 in cash, and get ready for a fun time! You'll be packed like sardines into the historic hall and treated to a wonderful hour-long performance that's just right for the casual observer. Be warned, they don't allow photos or recording, which means you're forced to actually enjoy the music.
Walking Tours: Two Chicks Walking Tours or Free Tours by Foot
The best way to see New Orleans is on foot. We took two walking tours, one of the French Quarter with Two Chicks Walking Tours, and one of Lafayette Cemetery and the Garden District with Free Tours by Foot. Both tours were excellent! Free Tours by Foot also has lots of self-guided tours available if the schedule doesn't work out.
My advice to you is, don't get too caught up in whose gravestones are in which cemetery. There are multiple cemeteries with tours in New Orleans, but we found that the one cemetery tour combined with the Garden District was plenty. It's much more interesting to wander around the unique above-ground tombs than to see the grave of any particular dead person you just learned about.
We learned all about yellow fever in New Orleans and why the tombs are above ground (spoiler alert: the coffins were popping out of the ground thanks to the ridiculously high water table). The Garden District is right next to Lafayette Cemetery and features the opulent historical homes of the rich and famous, including Archie Manning, Nicolas Cage, and other famous New Orleans figures.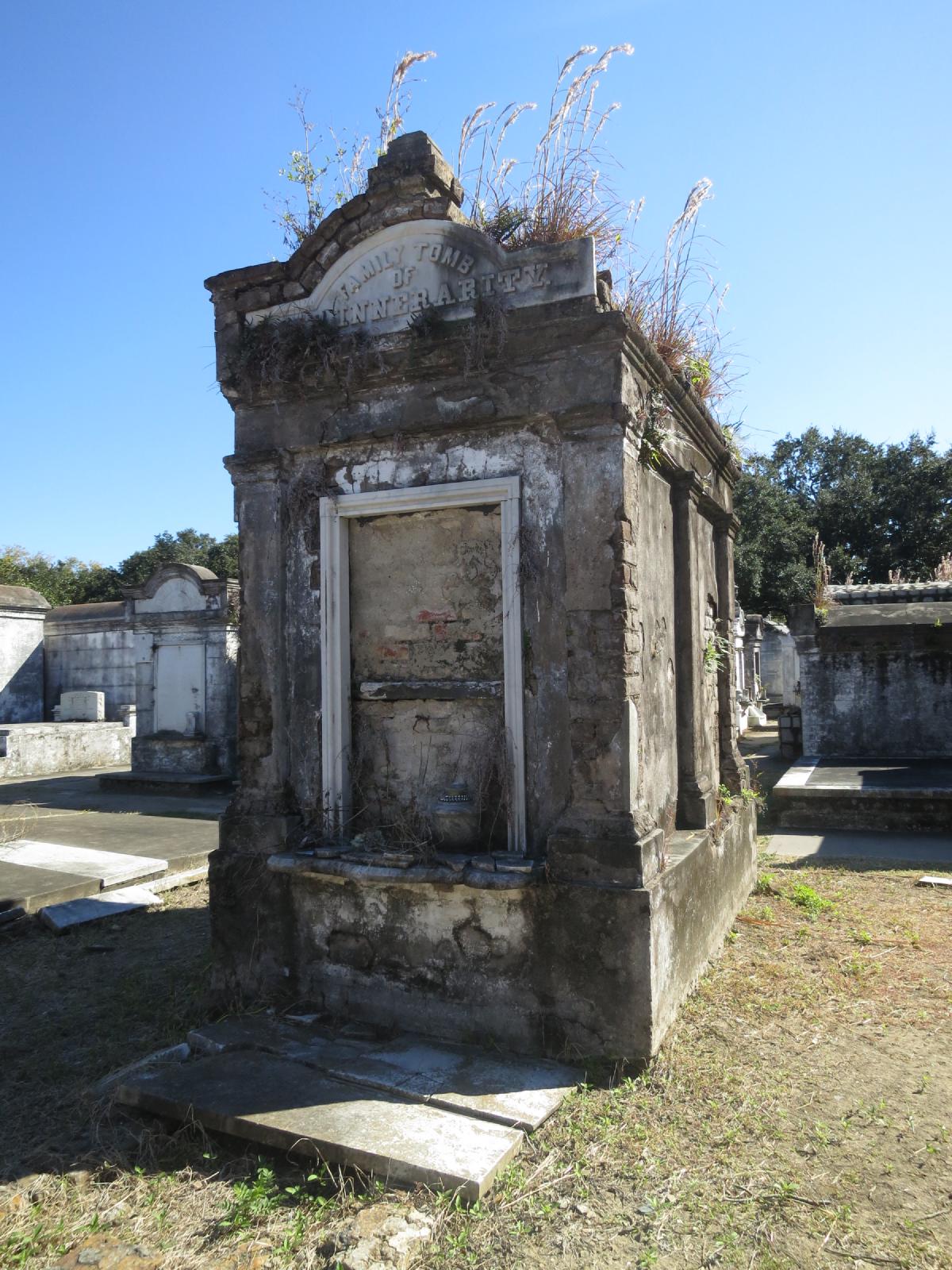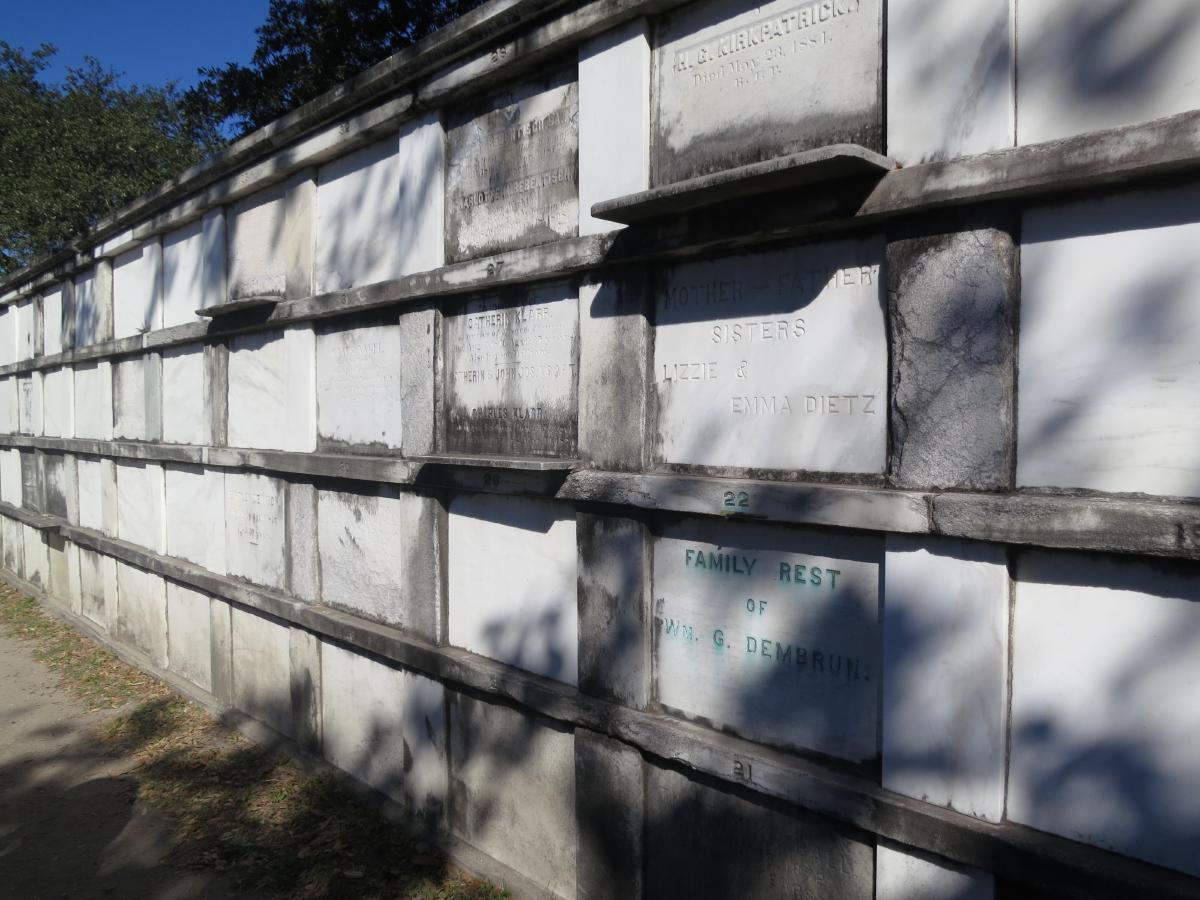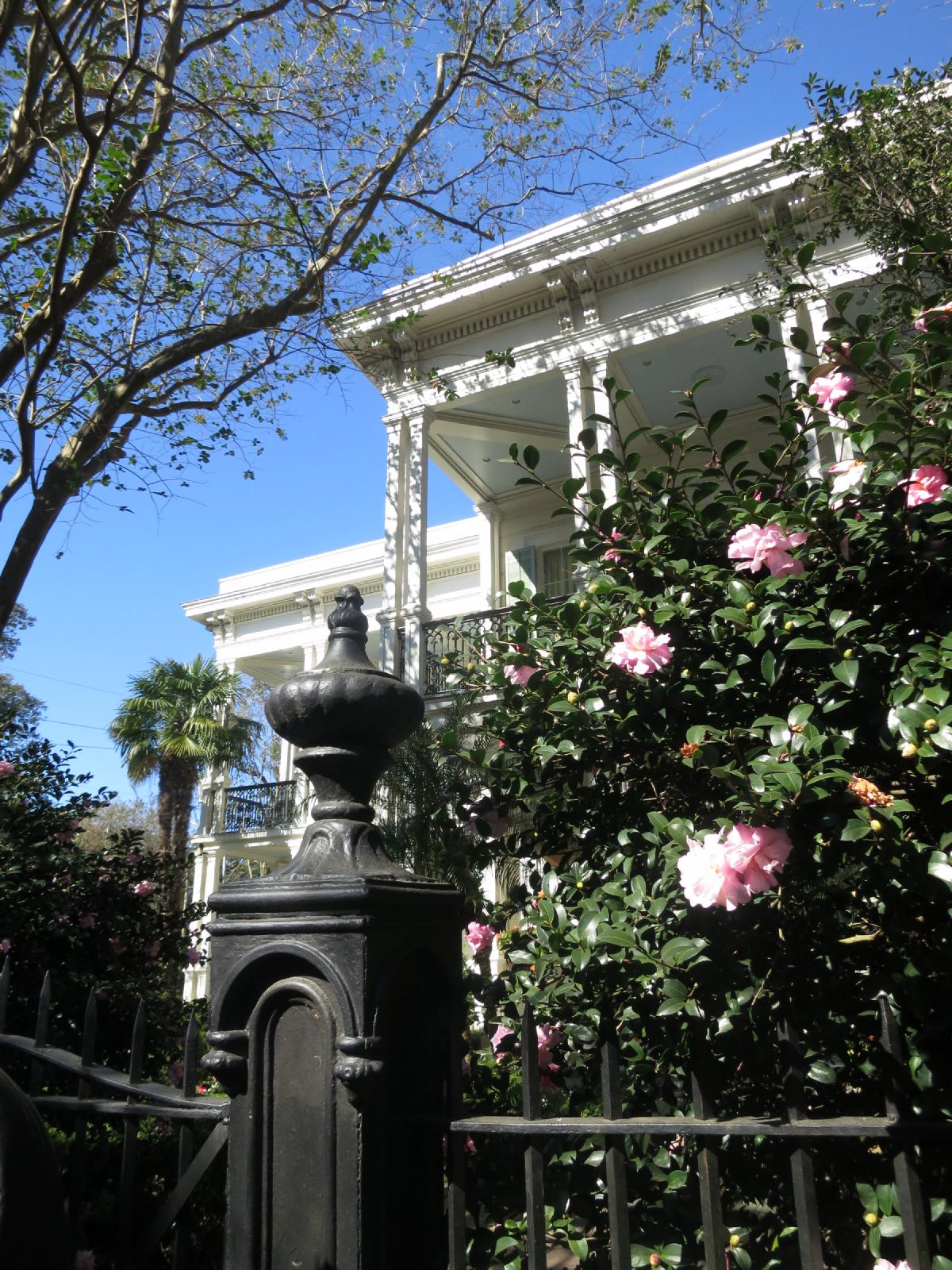 ---
So, Should You Visit?
New Orleans and the Louisiana River Road is a great place to spend a few days and see a culturally vibrant and historically fascinating part of the country. The Cajun cuisine, voodoo culture, and glimpses into plantation life from multiple perspectives provides enough spontaneous adventures for all. Just wandering through the picturesque streets of the French Quarter is a treat, and you might stumble upon something truly unique.
We had a great time exploring both the city and the surrounding countryside and would recommend incorporating a sampling of both into your trip. New Orleans is perfect for a long weekend trip if it's your first time visiting. Since we aren't partiers, one full day in New Orleans proper was enough time to tour the French Quarter, Garden District, and cemeteries. If you can, leave another half day for wandering around at your own pace. It's worth spend another full day on the river road exploring plantations and Avery Island. Most importantly, stay relaxed, and let the good times roll!