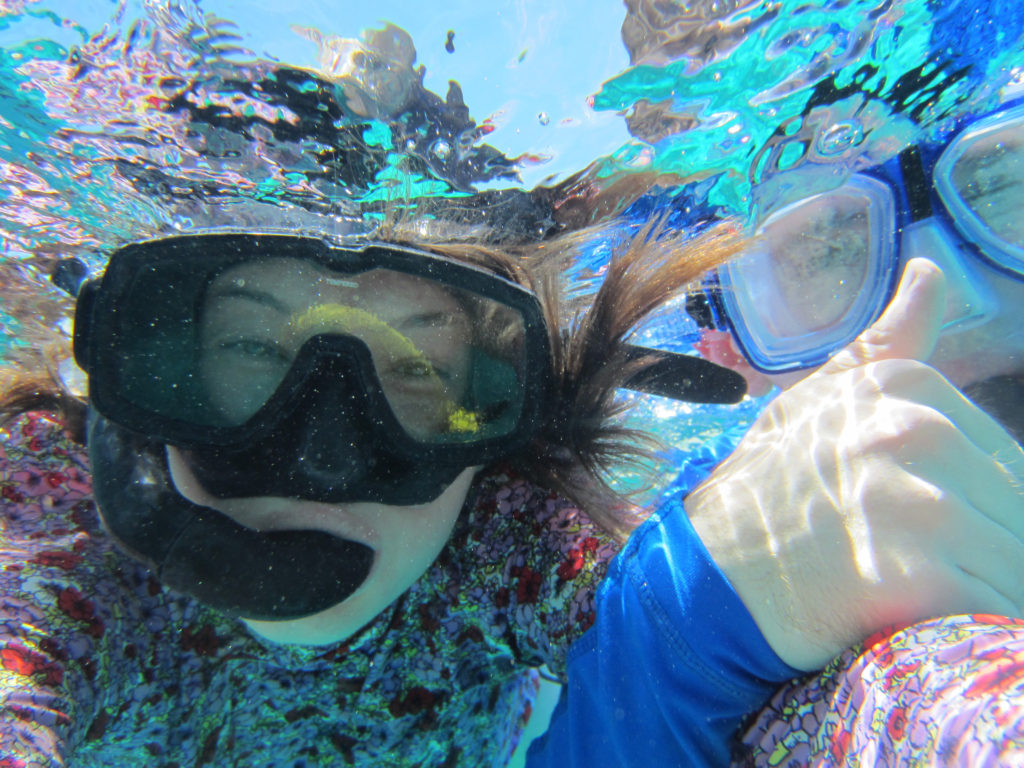 When planning our honeymoon, my husband (!) and I pondered many destinations for a week-long trip. Japan or Greece? Too far to visit properly in a week. Australia? Too far and too expensive. Bahamas? Too touristy. Peru? Too adventurous for our honeymoon (but definitely on our list!). It turned out that the perfect place was hiding right under our noses. Don't believe me? With just a 2 hour flight from Houston, we were in a tropical paradise filled with lush jungles and Mayan ruins, turquoise blue water and the world's second largest coral reef, and incredibly friendly English-speaking locals. This magical place is called Belize, and you should visit it as soon as possible.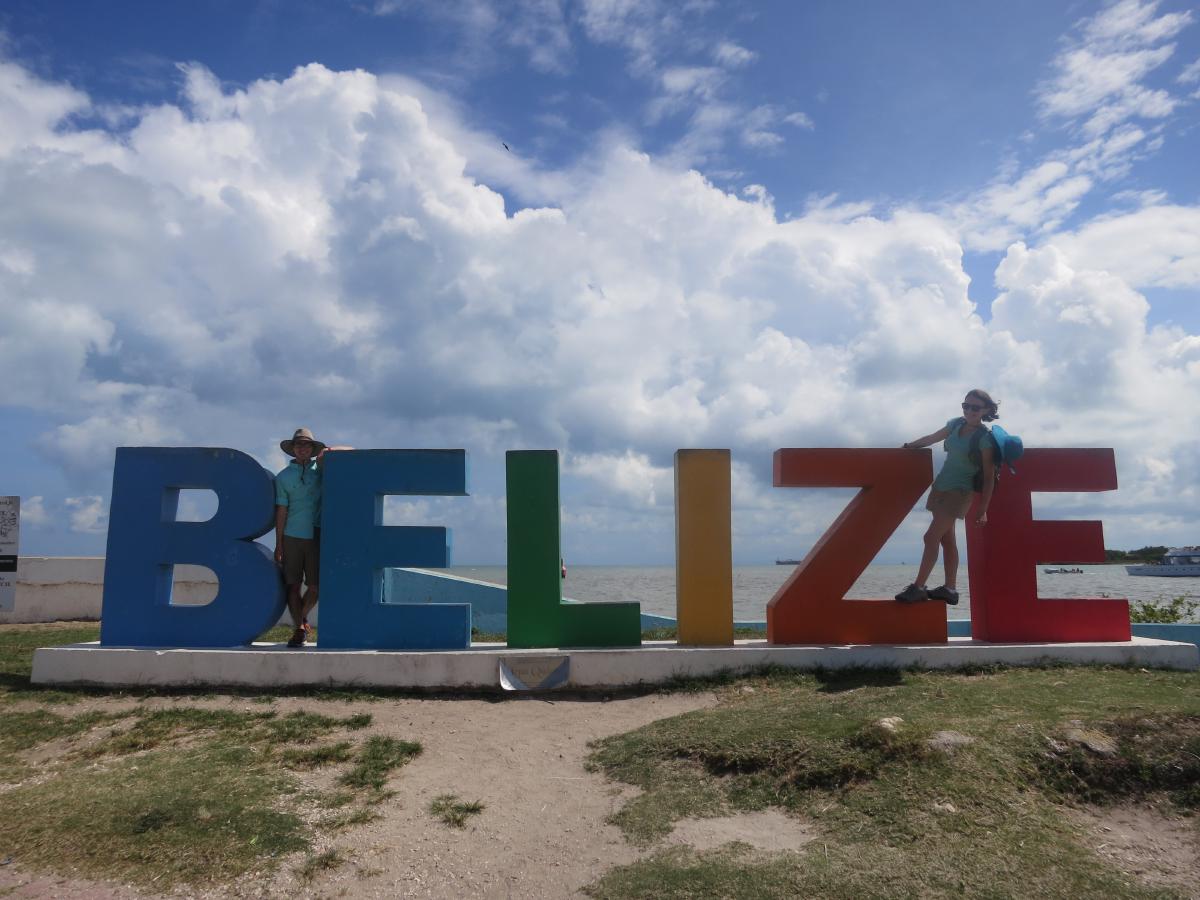 ---
So, Why Belize?
When we were pitching week-long honeymoon destinations, we initially thought about visiting someplace overseas, but realized that the transit time just wasn't worth it for a week-long trip. That nixed Europe, Asia, Africa, and Australia. We also wanted someplace that had ancient history, outdoor adventure, and places to relax and unwind, but that ideally didn't cost too much and had authentic culture. A friend had just returned from a trip to Belize, a small country tucked into the Yucatan Peninsula, and we realized that it hit all the marks!
Travel Time: Houston to Belize City is just over 2 hours by air, so our trip was 4.5 hours including a layover in Houston. It's closer than visiting San Francisco!**
Ancient History:** Belize is full of Mayan ruins and burial sites that are over 1000 years old.
**Outdoor Adventure:** The world's second largest coral reef boasts great snorkeling and scuba diving, and the jungle is filled with waterfalls, caves, and ziplines.
**Relaxing and Unwinding:** The Cayes are surrounded by clear turquoise water, and the southern coast of Belize has great beaches. The motto of Caye Caulker is actually "Go Slow."
**Affordability:** Belize is fairly affordable, with great meals available for $10USD or less per person, and nice hotels and B&Bs ranging from $100 to $150USD per night. Plenty of great backpacking hostels were available, too.
**Culture:** While tourism is Belize's biggest industry, it's fairly off the beaten path, so everything is run by locals who want to share their culture with you. There are some areas with all-inclusive resorts, but we avoided those like the plague.
Bonuses: Belize's primary language is English, and they accept USD at a 2:1 ratio so we didn't even have to convert cash. The government has preserved 80% of the country, so there are jungles and preserved areas everywhere. Nice!
---
Getting There & Getting Around
We scored tickets on Southwest for under $450 each roundtrip, connecting through Houston. The dry season is from December to April, so by tacking our trip onto the first week of May, seasonal rates were lower but the weather was still great (not too hot, and not too wet.)
Since it was our honeymoon, we splurged on one hour-long domestic flight transfer from Belize City to Dangriga, on Maya Island Air, and used private (air conditioned) shuttle transfers through William Shuttle Belize for the rest of our trip so we could stop and explore the scenery along the way. Driving across the country only takes 2 to 3 hours, so it's easy to fit a few different destinations into a week-long trip. To get to the Cayes, there are water taxis available every hour from Belize City.
If you don't have a honeymoon budget, there are very affordable buses but the travel times can be a few hours longer and they are crowded and hot. There are also rental cars available, but Belizean roads aren't very well maintained and every car we saw had a crack in the windshield, so don't expect the quality of Avis or Hertz. Taxis and bicycle rentals are popular modes of transportation within towns. If you're ambitious, you can even rent a motorcycle!
Belize's number one industry is tourism, so locals work very hard to make sure you have a great time and genuinely want to share their culture with you. Belize gained its independence from England in 1986 and is a peaceful country and melting pot for dozens of ethnic groups, including the Garifuna, Central Americans, Mayans, Mennonites, and many others, seeking refuge or a better life.
---
Our 9-Day Itinerary
We spent 9 days in Belize, taking off on a Saturday morning and arriving in Hopkins by mid-afternoon, and leaving on a Sunday afternoon after a final morning on Caye Caulker. A week was just the right amount of time to get a good sense of the country and visit three distinct regions. I'll post more detail on each of these places in future posts, too!
Hopkins for 2 Nights: Beachside Bliss
We arrived in Belize City just after noon on Saturday morning and immediately hopped on an hour-long domestic transfer to Dangriga on the southern coast, where we took a pre-arranged shuttle (aka our hotel manager in a pickup truck) to Hopkins about 30 minutes farther south. We checked into our cabana at Coconut Row and were immediately in paradise. In case the view wasn't enough, the logo is an iguana wearing sunglasses and drinking out of a coconut, so things looked very promising.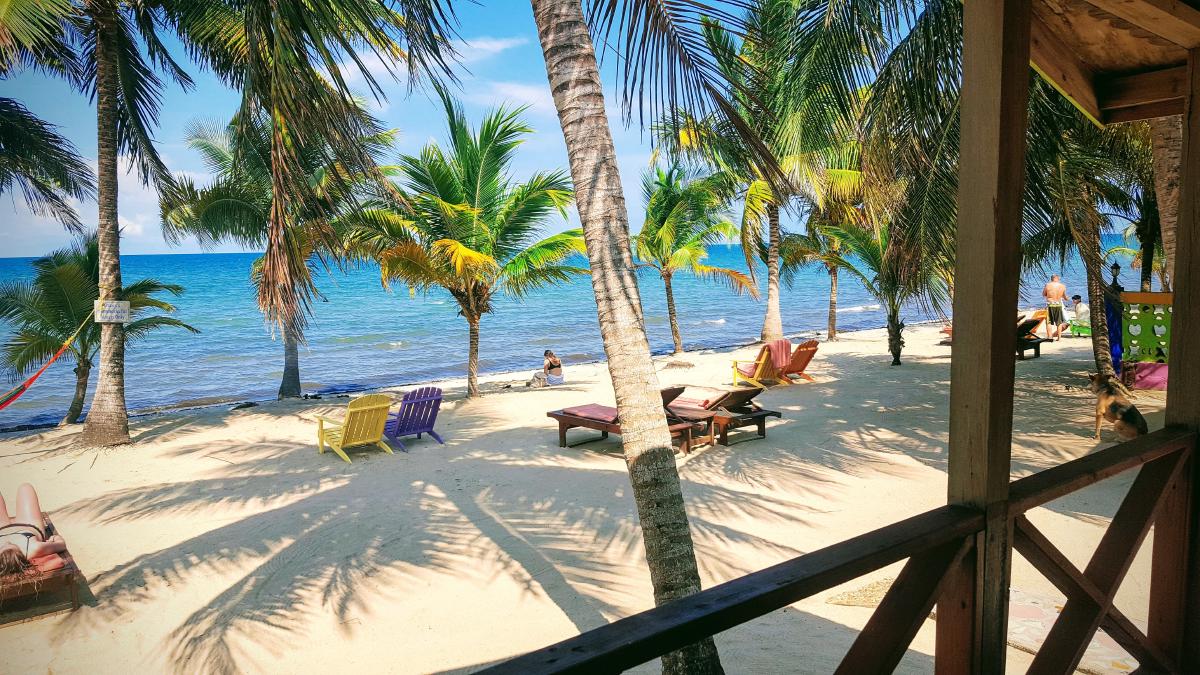 Over the next day and a half, we had massages, took a drumming lesson from a local, went swimming and relaxed on the beach, went to the same ice cream place twice, drank rum out of a coconut, and ate fantastic seafood. Most importantly, we learned about fry jacks, which are like a Belizean version of beignets. It was a wonderfully relaxing few days and a perfect way to settle into the Belizean way of life and our vacation.
San Ignacio for 3 Nights: The World of the Maya
On Monday morning, we bid Hopkins adieu and hopped into our private shuttle to San Ignacio on the western border of the country. Shannon, our driver from William Shuttle Belize, told us all about Belize as we wound our way along the Hummingbird Highway as we tried Marie Sharp's Hot Sauce (what is it with me and hot sauce factories?), went swimming in the Inland Blue Hole, ate tamales, and held some awesome iguanas.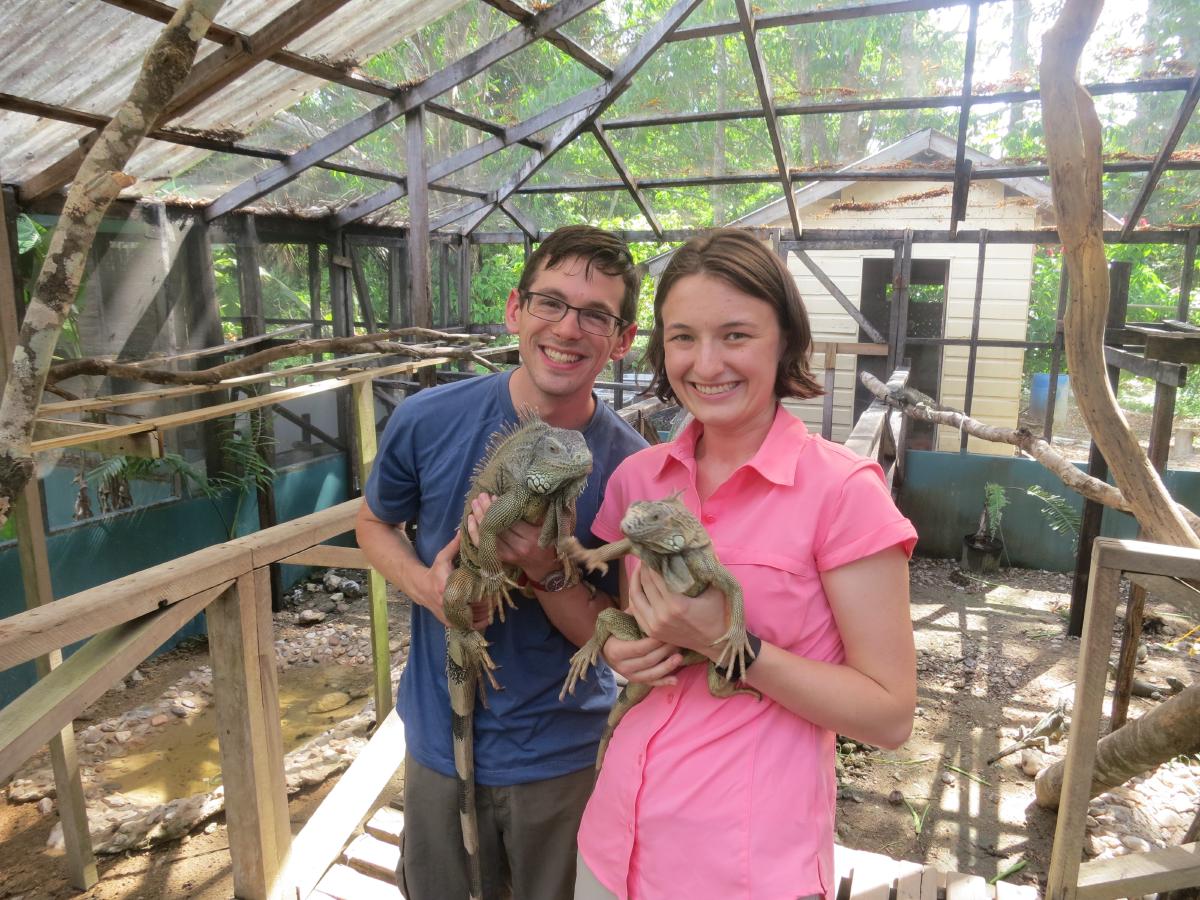 Upon reaching the eco-friendly Maya Mountain Lodge in San Ignacio where the staff just couldn't have been more delightful, we squeezed in a quick trip to the local Cahal Pech ruins, then returned to the lodge to relax in the quiet jungle and enjoy a traditional home-cooked meal at the lodge.
The next day, we woke up early for the adventure of a lifetime. To get to ATM Cave (Actun Tunichil Muknal or "Cave of the Stone Sepulcher"), hidden deep in the Belizean jungle, we took an hour-long van ride on bumpy backroads, then hiked for 45 minutes to the cave entrance. We weren't allowed to take pictures, but this Mayan ceremonial cave was filled with rock formations, pottery, and sacrificial bones, left right where they were found when the cave was rediscovered 30 years ago. We clambered over rocks and swam neck-deep through the freshwater stream and felt like real cave explorers! Our small group of 8 was led by Oscar from PACZ Tours, who did an incredible job of making us feel safe and teaching us all about the amazing cave. No cameras were allowed inside because some tourist dropped one on a skull and broke it, but PACZ did provide us with some pictures. It was truly an incredible adventure!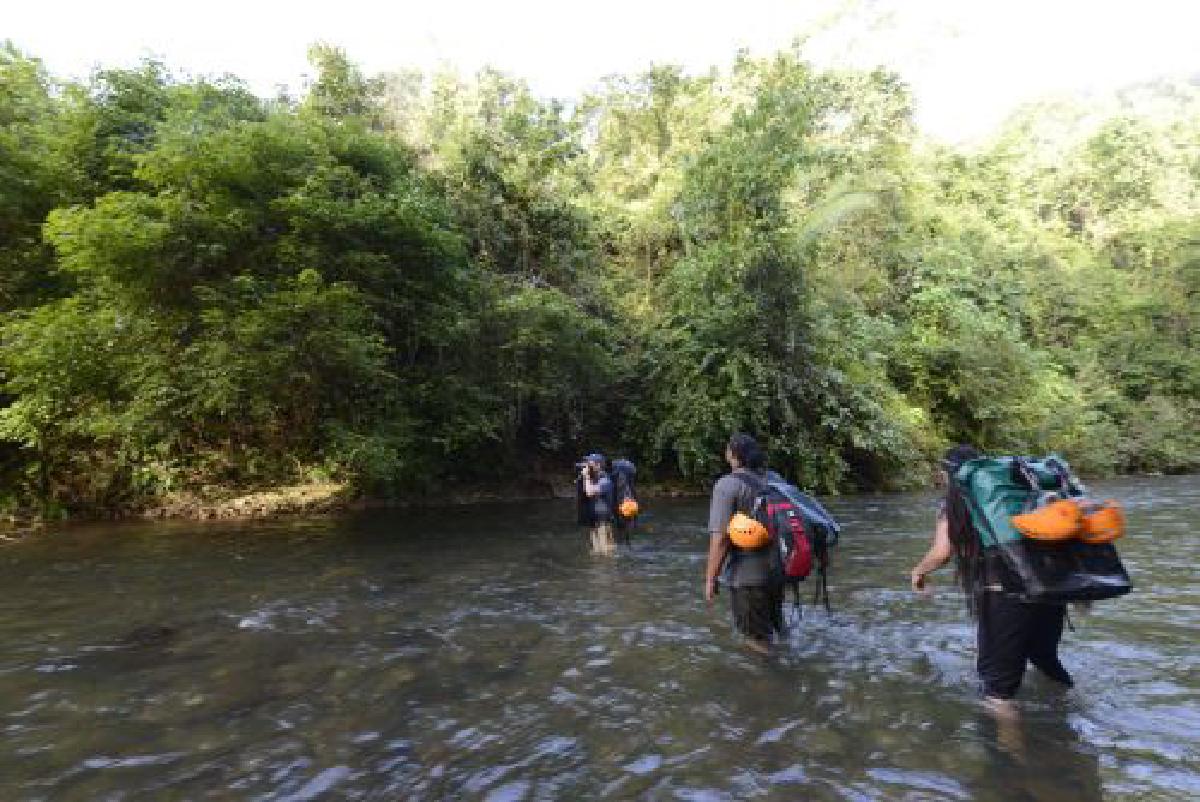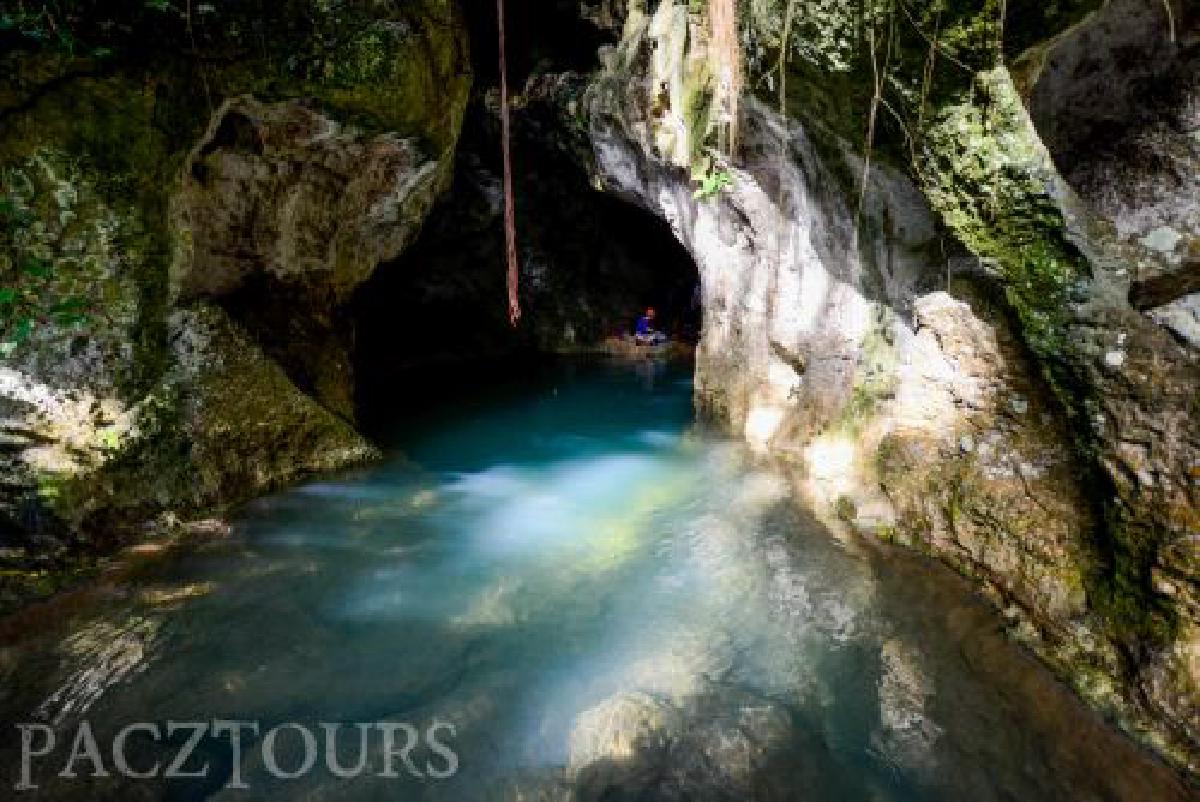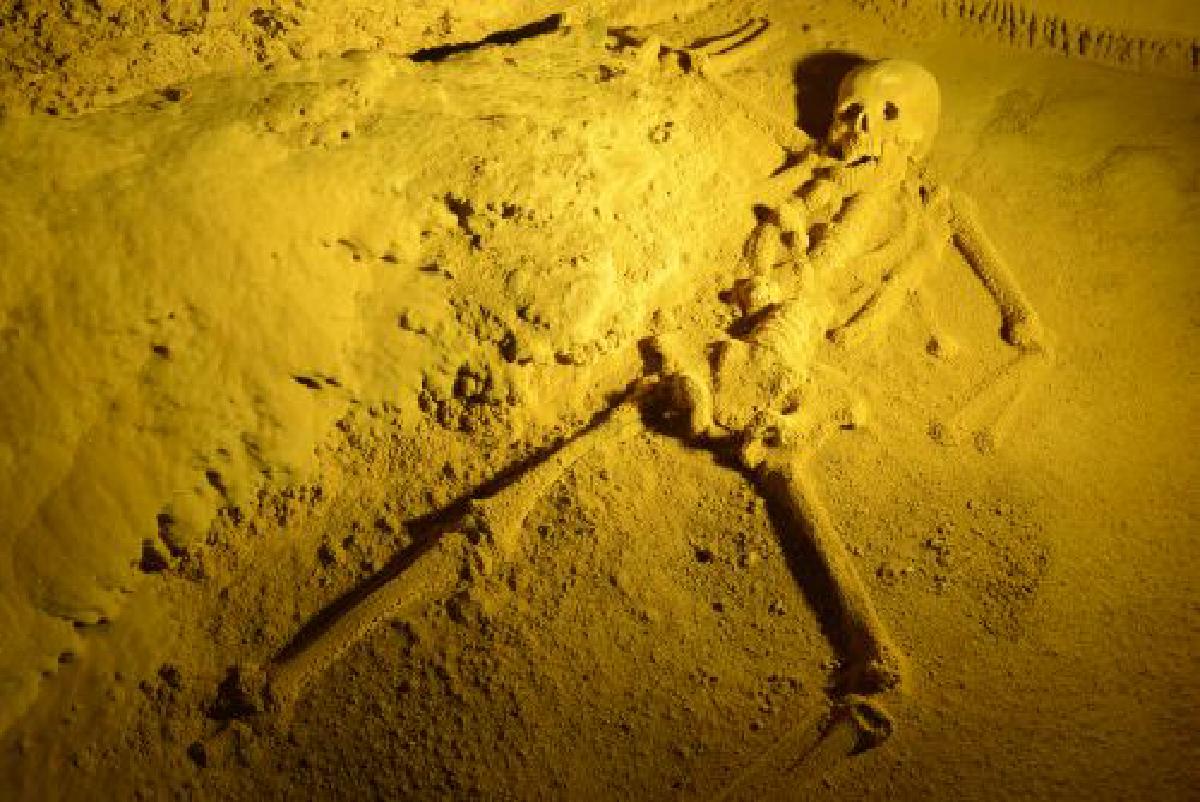 We followed our spelunking excursion with a day-trip to Tikal, over the border in Guatemala. Tikal is one of the most famous Mayan ruins, consisting of dozens of "Magic Mountains" or temples built over 1000 years ago. Most of them are still covered by the jungle, but those that are uncovered are incredibly awe-inspiring and well restored. The tallest is over 200 feet tall! You might recognize Tikal as the planet of Yavin from Star Wars, too. While it was very hot and I almost passed out from dehydration and climbing 80+ flights of stairs according to my Fitbit, our guide Hugo from PACZ Tours told us all about the history of Tikal and helped us appreciate this incredible fallen city.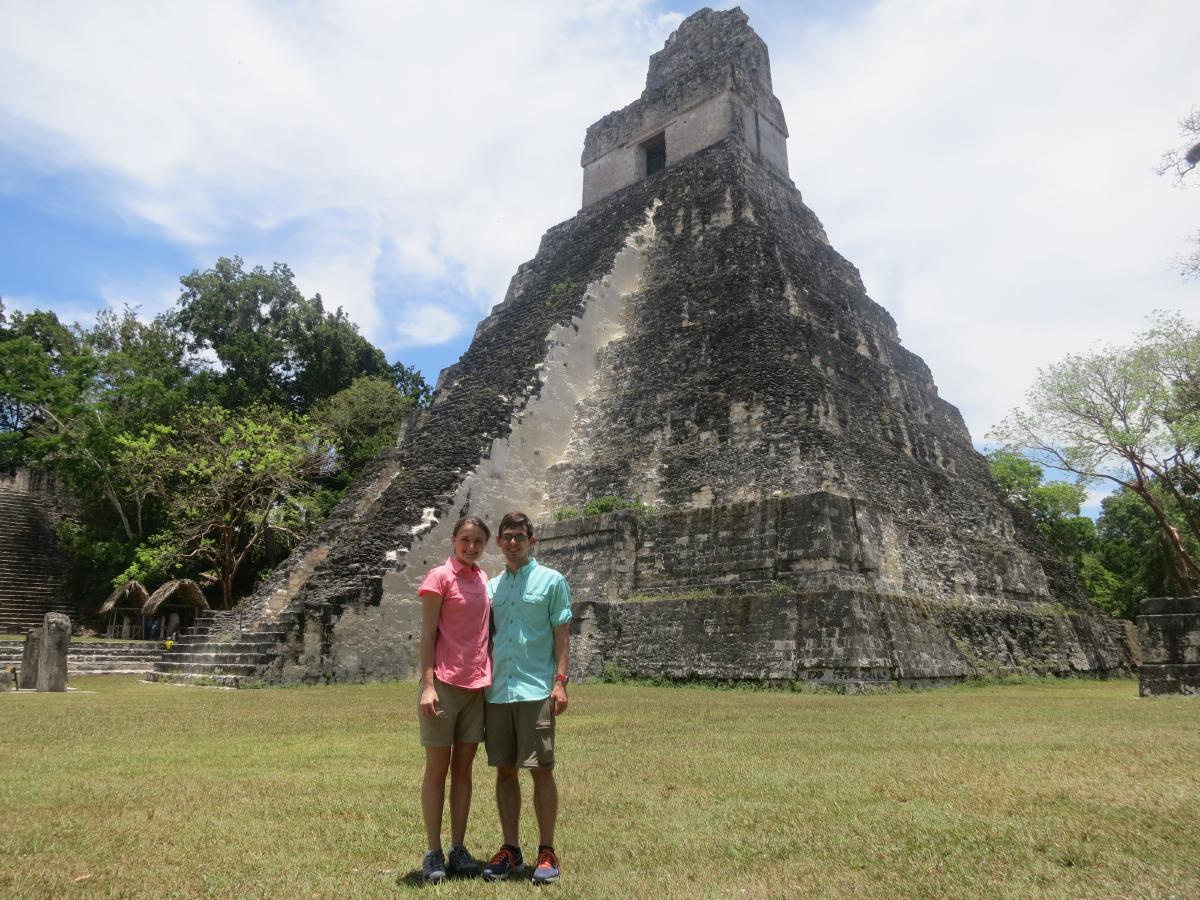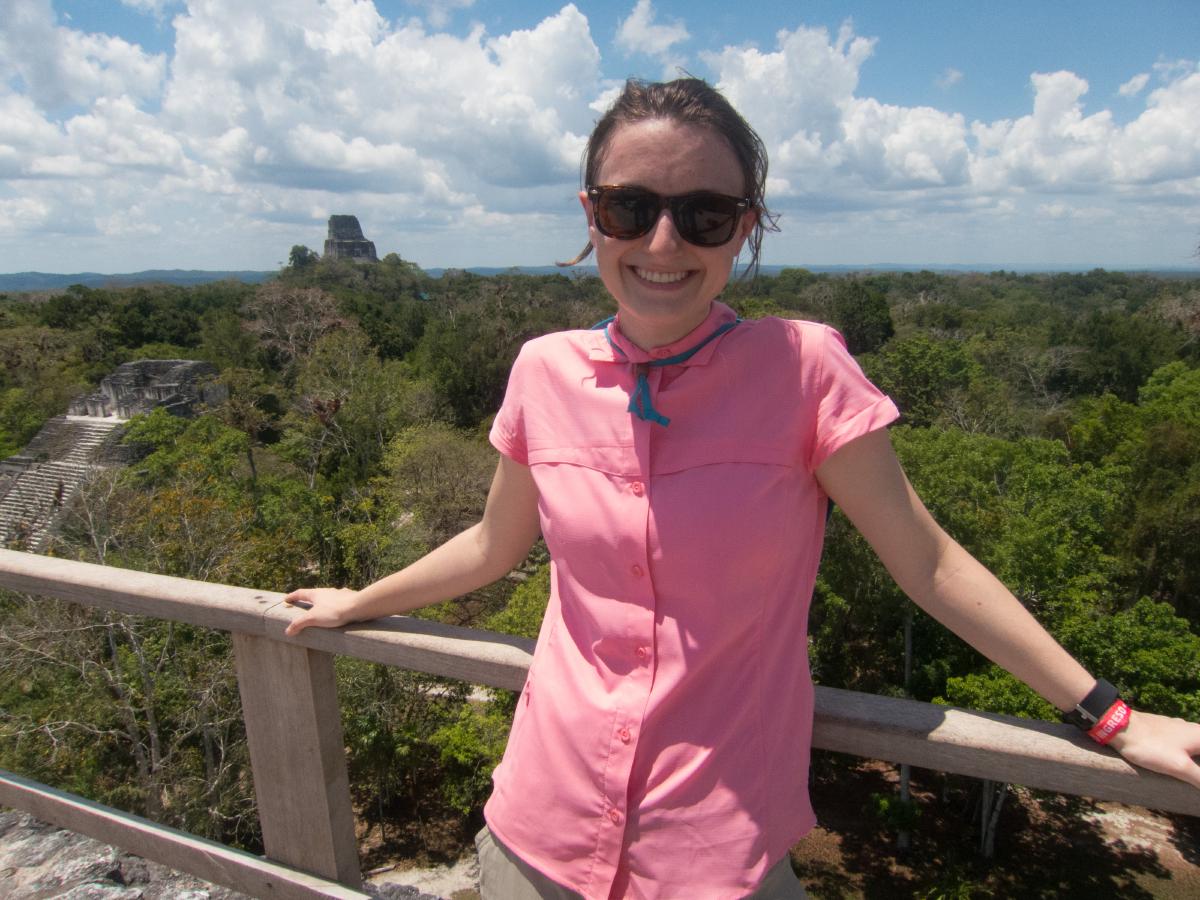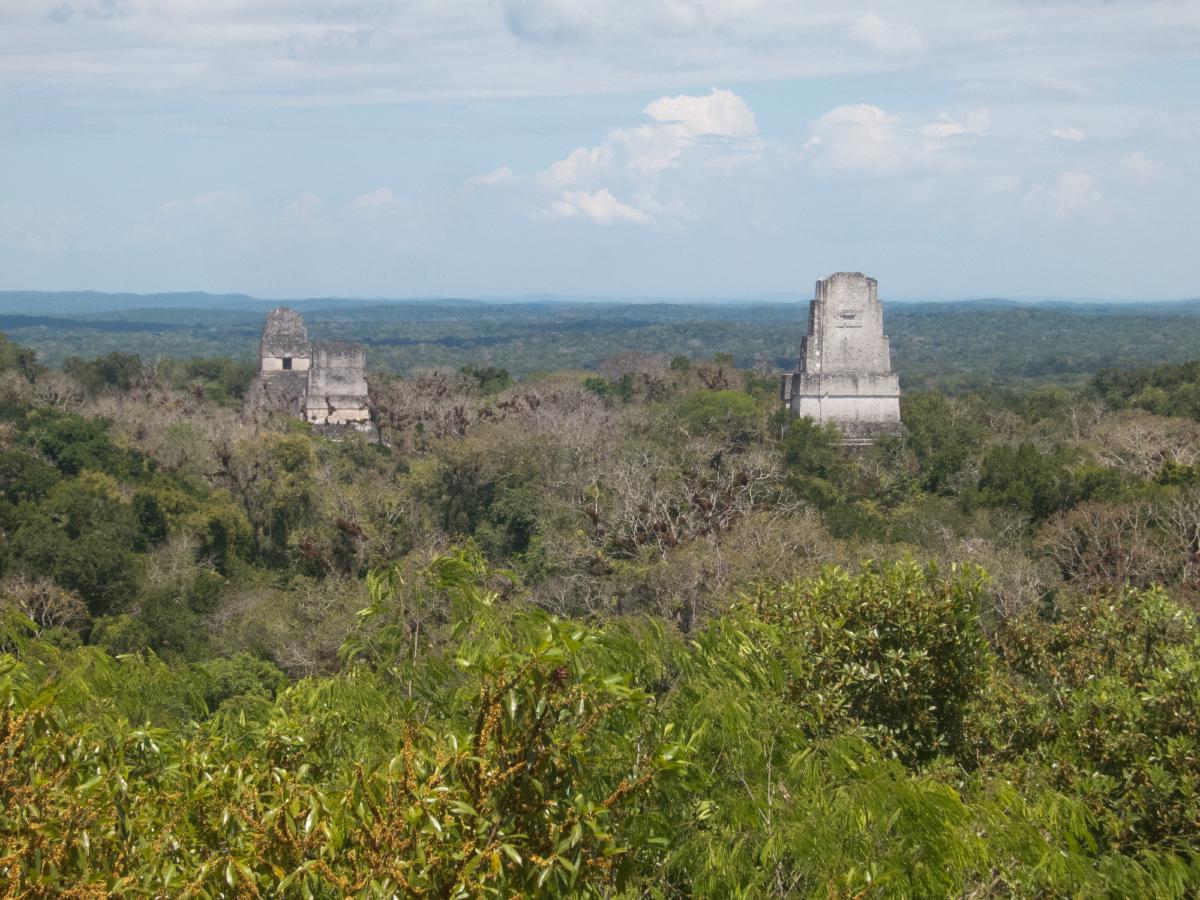 On Thursday morning, our guide Dimas picked us up from Maya Mountain Lodge to tour the Mayan ruin of Xunantunich and drive to the water taxi in Belize City. Xunantunich was our favorite ruin because of its unique fortress-like "El Castillo" temple and the interesting stories surrounding its development and stone carvings.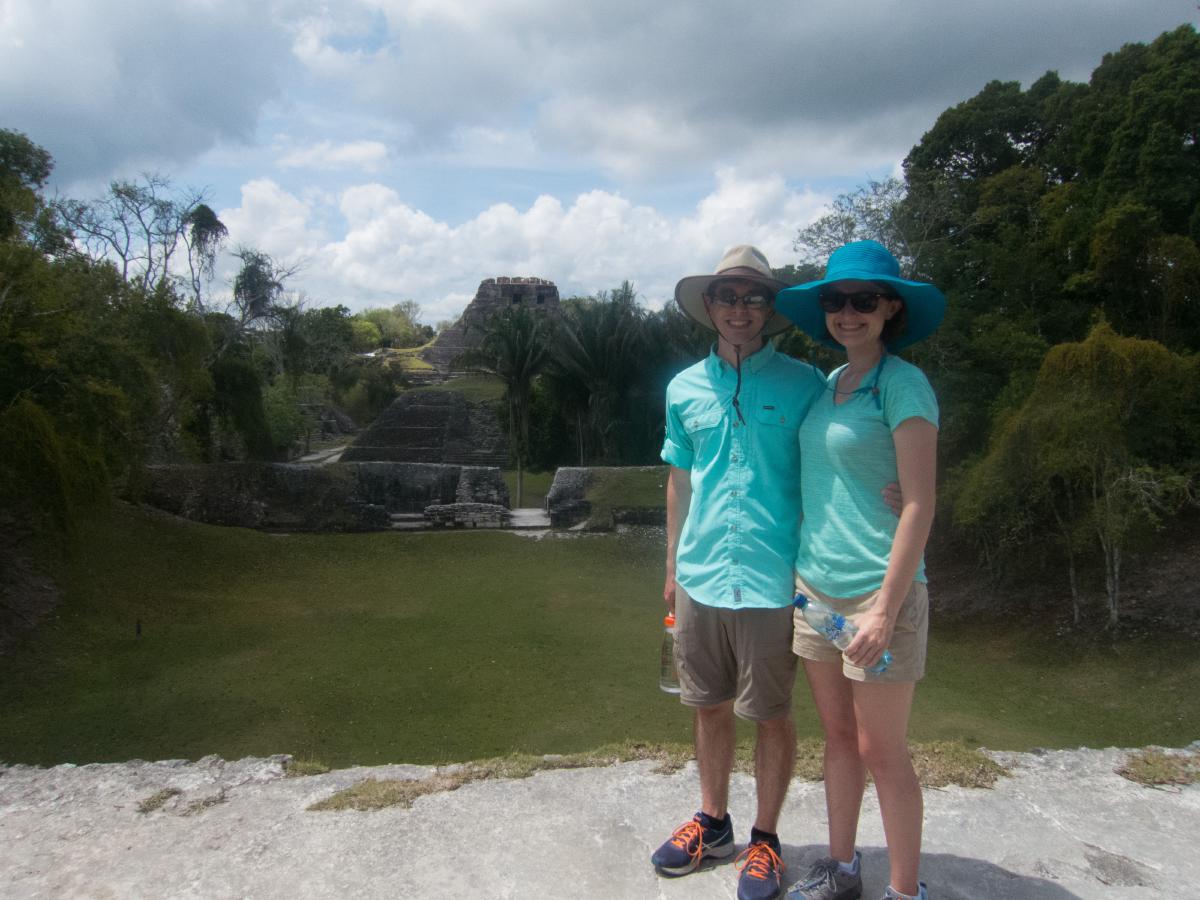 Caye Caulker for 3 Nights: Snorkeling and Going Slow
We reached the water taxi in Belize City, and after an uncomfortable hour waiting and saying no to shopkeepers, we were on our way to Caye Caulker, a small island. The actual motto of Caye Caulker is "Go Slow," and we tried very hard to do just that! The colorful buildings lining sandy streets and ever-friendly locals of this small town made us feel at ease and relaxed. Caye Caulker is just the right size to explore on foot, isn't too touristy, and is surrounded by crystal clear Caribbean water. Our cabana at Sea Dreams Belize was at the north end of the island, providing easy access to the Lazy Lizard bar, snorkeling tours, restaurants, and great swimming.
On Friday, we went snorkeling in the barrier reef with Ragamuffin Tours, and saw more than we could have possibly imagined. At our very first stop we saw a manatee, which is a very rare occurrence, and later we saw a green moray eel and spotted eagle rays. As icing on the cake, two bottlenose dolphins actually swam around and underneath us while we were in the water!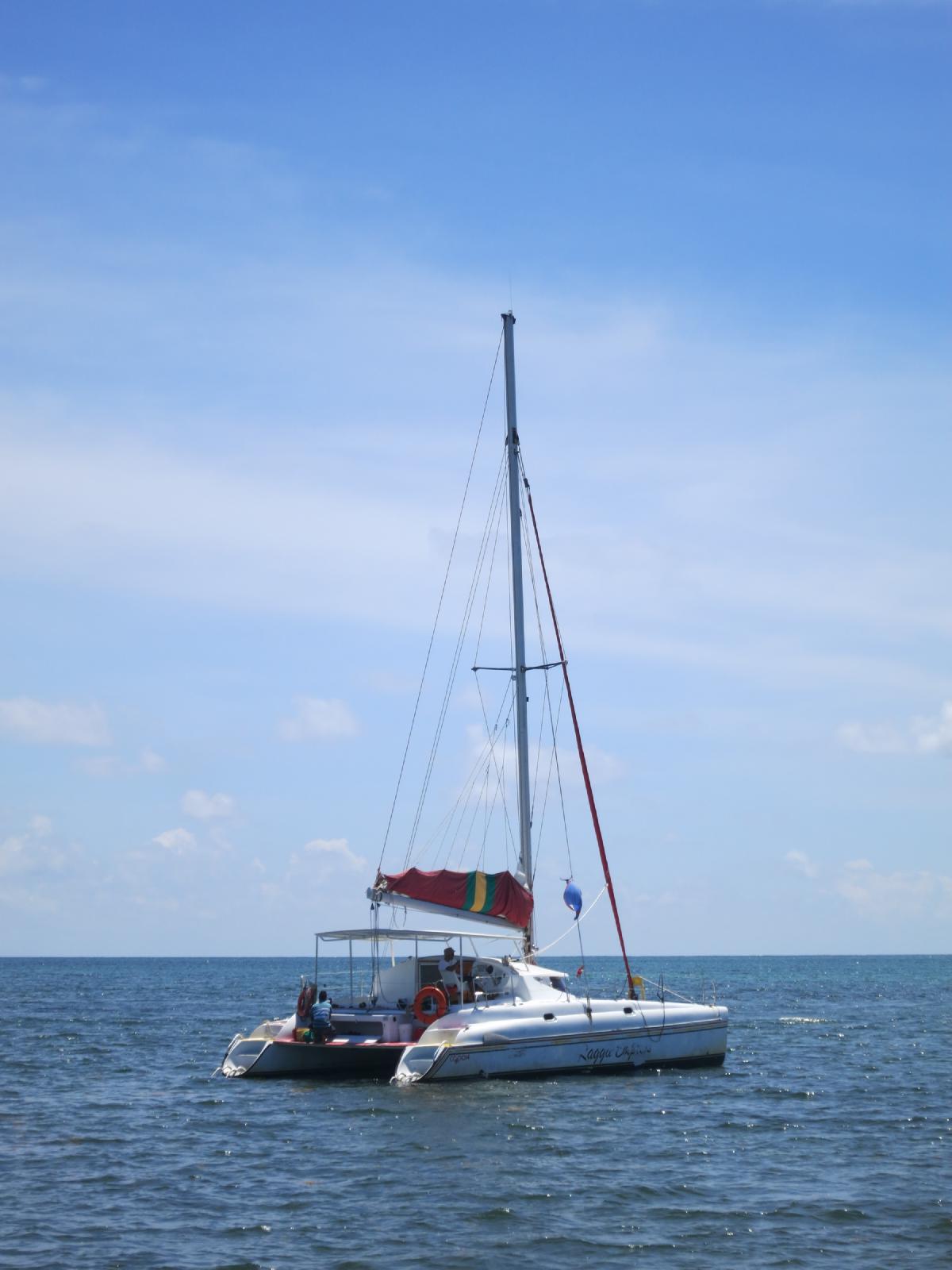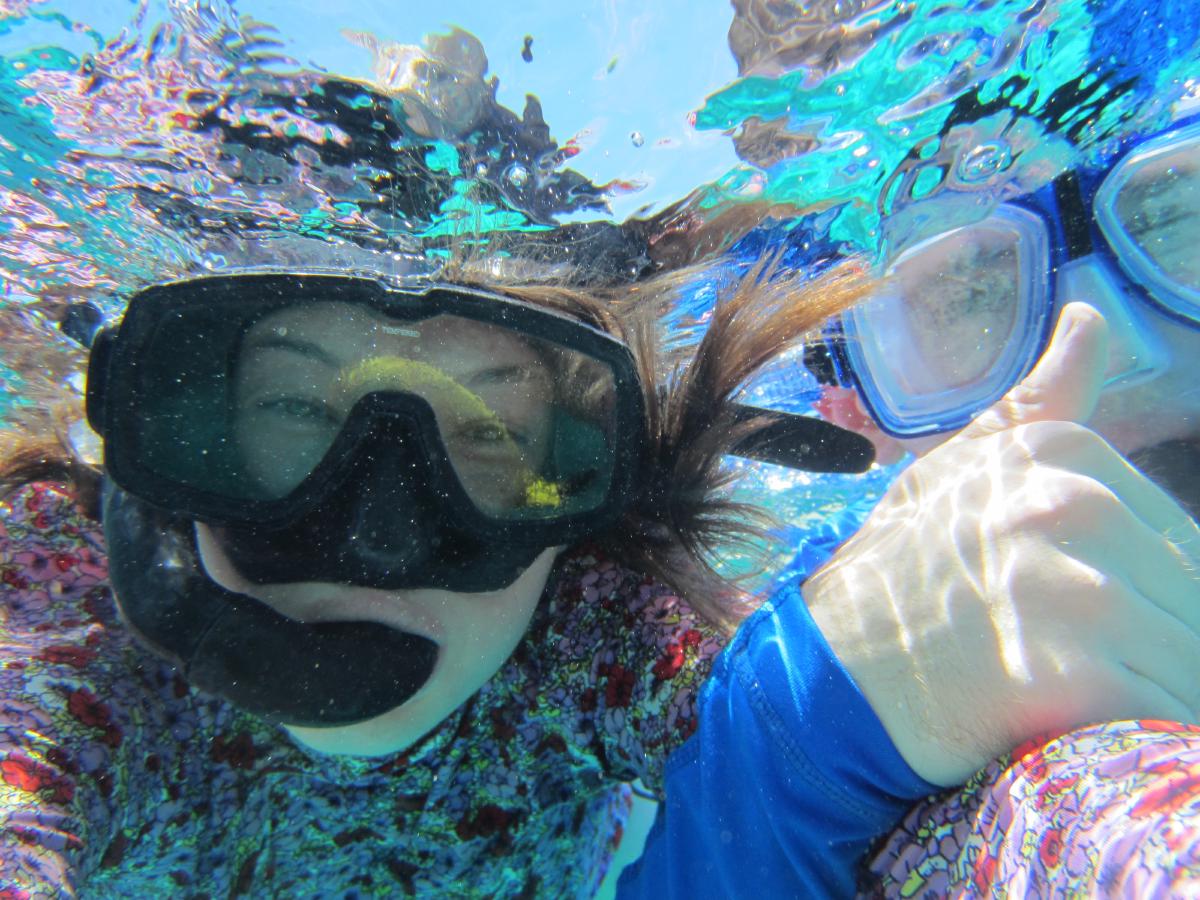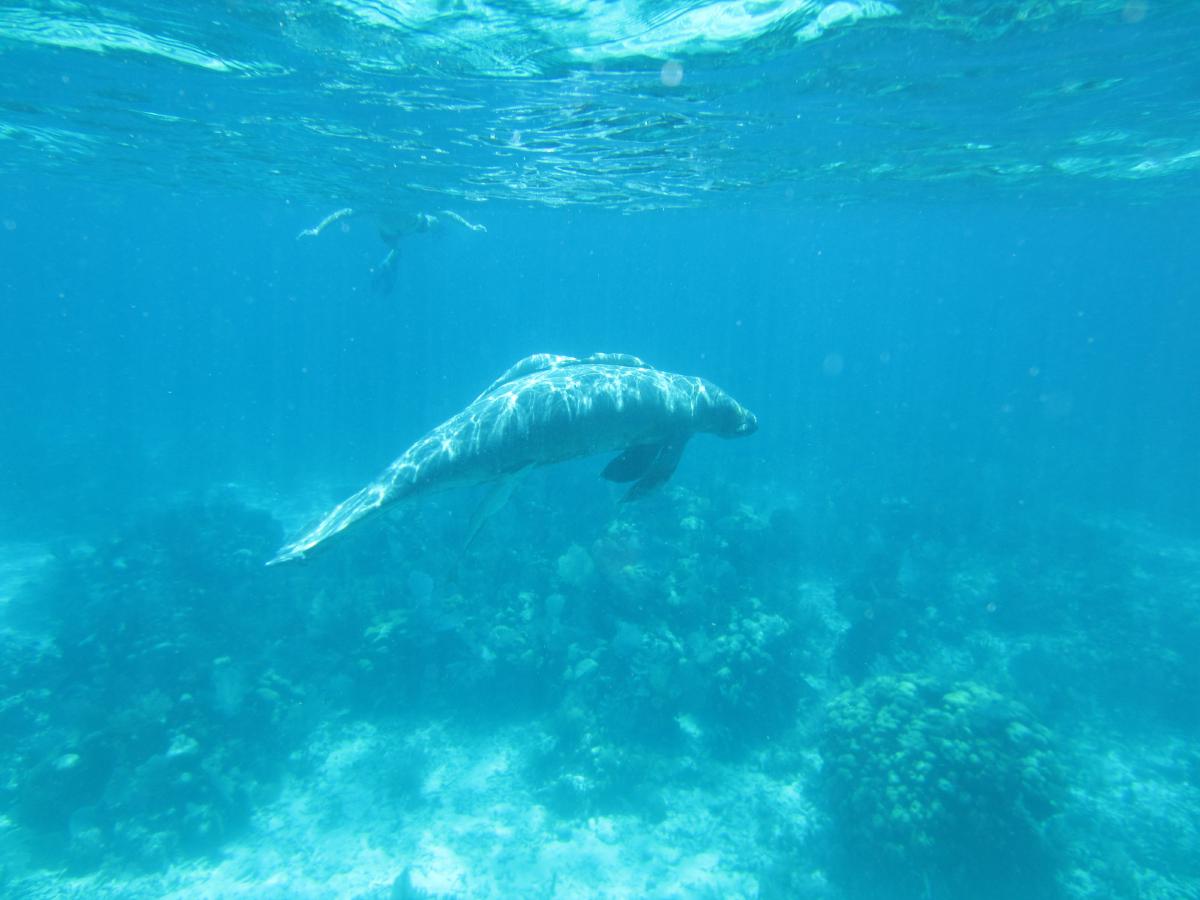 On our last full day, we kept things spontaneous by biking to the southern tip of the island, renting a jetski, and booking another massage. To finish off our glorious honeymoon, we watched the sunset from the private beach of Sea Dreams Belize while drinking fruit smoothies.
Sunday was a travel day, where we took the water taxi back to Belize City, took a cab to the airport, and flew home to Austin. Amazingly, the only time it rained during the day was while we were waiting in the airport. The sky opened up and let loose with a massive downpour. We guess it was time to go home!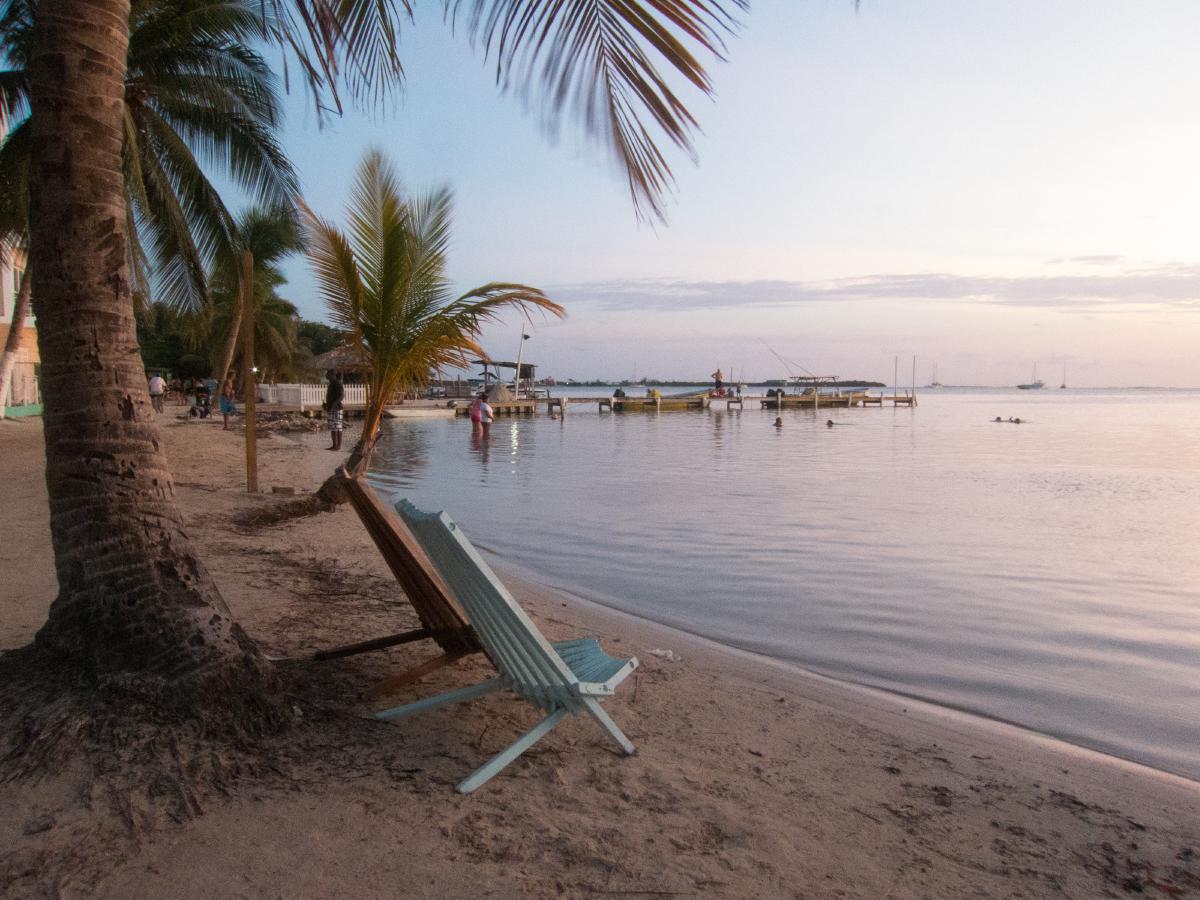 ---
So, Should You Visit?
Belize was the perfect honeymoon destination for us, and I would highly recommend visiting if you want a week-long trip (or even a 4-day weekend) in paradise with opportunities for adventure and exploring ancient ruins, too. It's a great starter destination for international travel, as the locals are incredibly helpful, there is plenty to do, and it's not too expensive or crowded. Plus, it couldn't be more convenient to reach.
While we're now busy back at work, we try to remember the "Go Slow" motto and take time to enjoy the moment. Visiting Belize helped us re-adjust to international travel after three years of staying in the States, and we can't wait for our next adventure!
---
Some Things To Note
Drinking Water: You can't drink it, so make sure to bring some meds like Pepto Bismol chews, Imodium, or even a prescription for Azithrymycin. It's worth visiting a travel doctor before the trip to learn about all the things the tropics have to offer and make sure your immunizations are up to date. However, every hotel had plenty of purified water available to fill up water bottles – just don't swallow in the shower or use tap water to wash your toothbrush! We made it through the whole week just fine.
**Bugs: **There are mosquitos and little bitey bugs, but our trip avoided areas at risk for Malaria, so we mostly just got bitten. Bugspray pry helped, but it's very hard to tell. Again, Belize is a tropical jungle, so there is plenty of wildlife including little guys.
Sun and Heat: Belize is pretty close to the equator, which means it is both hot and sunny. Oh, and it's also humid. It was in the high 80s or low 90s every day, and the sun is so much brighter than you think. Wear sunscreen, floppy hats, and lightweight but covering clothes as much as possible, especially while swimming. I know you pry have a bikini ready to go, but promise me, it's not worth the sunburn on that place you just couldn't quite reach with the sunscreen – just take your cute bikini pictures on the first day and then put on a swim shirt for the rest of the trip.
**Staying Hydrated: **I'm serious, it's really hot, and you can't just fill up water at any tap, so drink lots of water in the morning and bring at least two bottles with you during the day. I made the mistake of just bringing one bottle to Tikal and instantly regretted it. Fortunately there are many places to buy water, but I'm frugal and thought I could handle it, so I got really tired climbing ruins and it almost ruined my day before a woman whose husband carried six (yes, six!) extra bottles gave me one. Remember, folks – hydrate, don't diedrate!
**The Low Season: **We visited at the start of May, which is the start of the rainy season. We lucked out and it hardly rained the whole time, but temperatures were rising and we could easily have had more rain. Weather apps are entirely unpredictable for day-to-day weather, so just take each day as it comes and know that if it does rain, it will probably pass quickly. While we had the ruins all to ourselves and prices were lower, it also meant that some shops were closed and small towns like Hopkins were pretty quiet. If you like that partying beach life, maybe go when it's a bit busier.
---
Staying Spontaneous
We had great practice being spontaneous! Belize wasn't too crowded in May, so we enjoyed the flexibility of booking excursions only a day in advance or even the day of. It was very liberating to not be completely constrained by a schedule. We booked our ATM Cave tour, Tikal tour, transfers, lodging, and flights in advance to make sure we got the best tour companies, but left a few free days in the schedule and even booked the snorkeling and jet skis upon reaching Caye Caulker.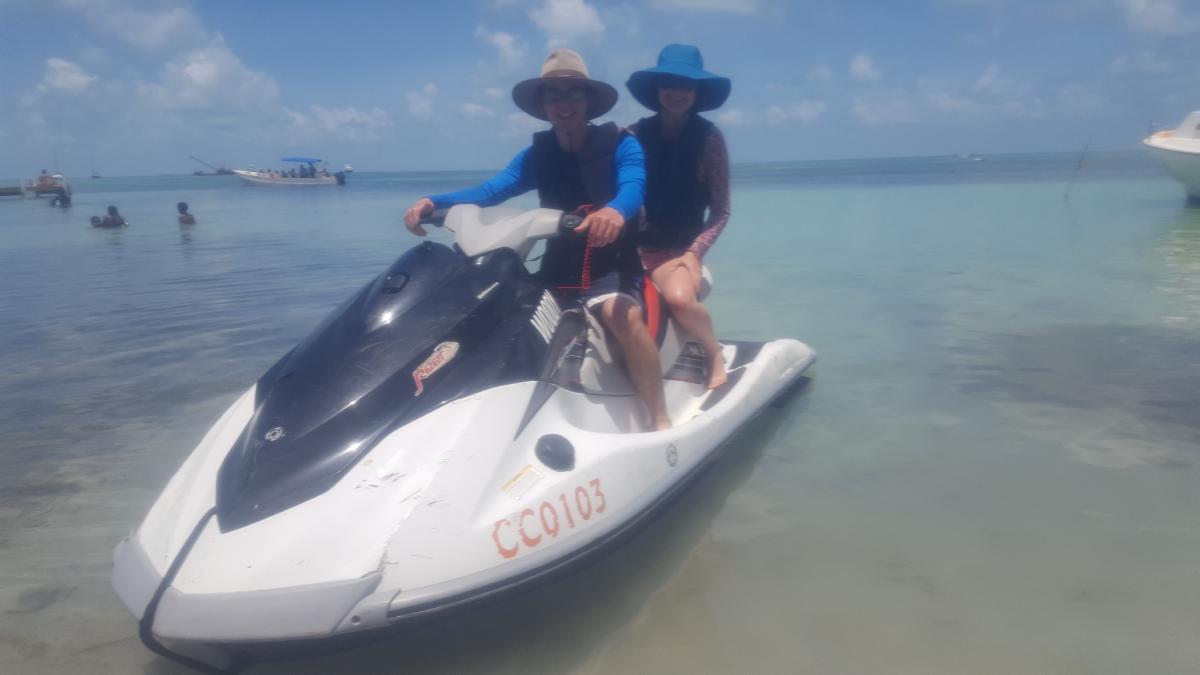 Spontaneity Tip: Leave a day of your trip completely unplanned so you don't miss out on cool experiences discovered once you arrive at your destination.
And guess what? No one died, and we had a spectacular time and didn't feel stressed at all. We booked just enough things to not need to worry about how we were getting places or where we were staying, but were able to play individual days by ear. This is a great balance for us as we grow more comfortable with international travel. Go slow, my friends!