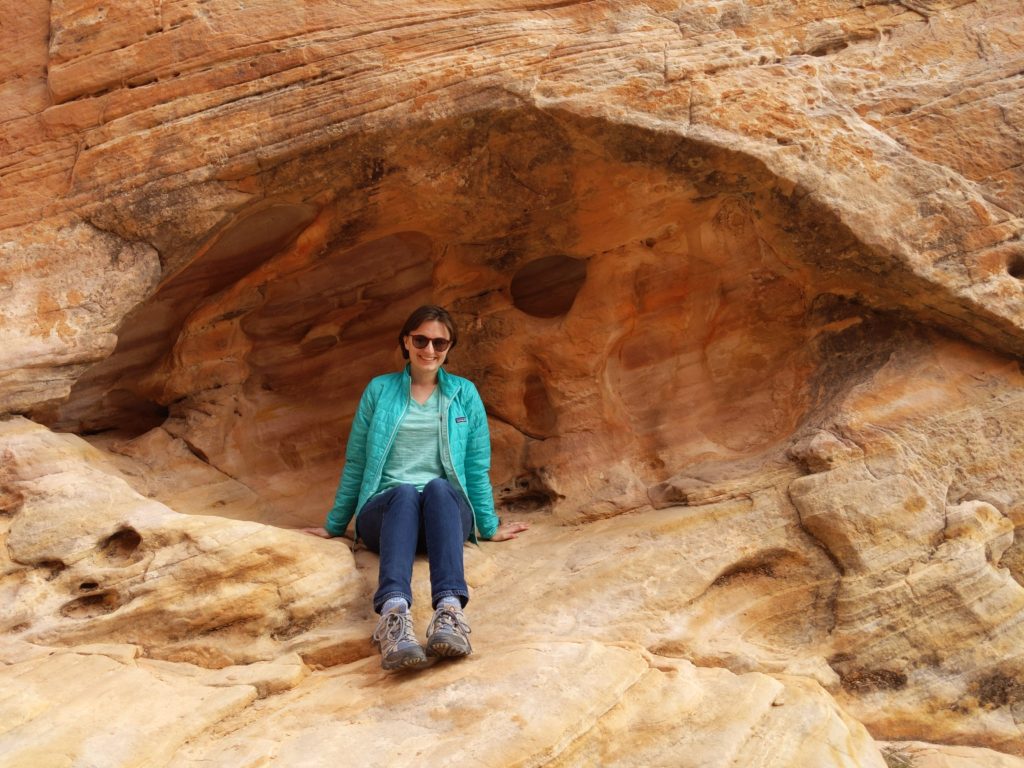 A year ago, I would never have imagined booking a flight on a Monday and flying out that Friday. It just goes to show how much impact this blog has had on my life. I saw another travel blogger (Amanda Williams of A Dangerous Business) post about her Southwest road trip this winter, and as y'all know, I love rocks. I had already been to the Grand Canyon and a few other places she visited, but one of her destinations stood out to me and I just couldn't stop thinking about it – Valley of Fire State Park in Nevada.
I had initially planned to add Valley of Fire to my bucket list and make a trip out later in the year, but images of those red and orange rocks kept calling to me in my sleep. A little encouragement in the form of a co-worker flying out to Vegas that weekend for a bachelor party (he said he was going to visit Valley of Fire before me!) made me seriously consider heading to Vegas as well. The moment when all the stars aligned was the realization that my dad would be in Vegas for CES, and would have a car and free time that weekend.
Sometimes last-minute weekend flights can be expensive and a deal-breaker, but in this case I was able to snag a $120 Friday night flight to Vegas on Frontier (an experience in itself) and used miles to fly back from San Francisco on Sunday afternoon. My dad needed to drive back to California from Las Vegas anyway, so we decided to make the road trip part of the weekend. A spontaneous road trip with my dad? Priceless!
Valley of Fire State Park
Valley of Fire is practically the ideal state park. It's an hour's drive from Las Vegas, and packs the geological variety and splendor of Utah and Nevada into a bite-sized chunk perfect for a day trip. Plus, its status as a state park means that it's significantly less busy than nearby national parks (like the Grand Canyon, Bryce Canyon, or Zion). Honestly, I have to say that Valley of Fire is one of the most incredible places I've been in my entire life. Plus, it was open during the government shutdown!
We woke up on Saturday morning, checked out of the hotel in Vegas, and drove the hour to Valley of Fire. The Nevada desert is filled with grey and brown rocks with mountains in the distance, but as we crested a ridge, we saw red rocks erupting through the surface of the earth.
To save time since we only had a few hours to spend before starting that day's 5-hour drive, I'd picked out three must-see sites in advance. I didn't want to waste time on a less-exciting hike or in the visitor's center (although I'm sure it's excellent, just like the park). The three items were the Fire Wave hike (approximately an hour), the White Domes hike (also an hour), and the Mouse's Tank road (a pullover and drive that you can't miss as you go through the park). This semi-plan meant that I wasn't stressed about seeing the highlights of the park and could just relax in knowing that I would have an awesome day even if I didn't see everything.
Spontaneity Tip: Sometimes, to make the most of spontaneity, a little bit of planning is required.
Mouse's Tank Road and Rainbow Vista
Visiting Valley of Fire in the morning means you'll beat the hungover crowds and families coming from Las Vegas. This means that money shots like the Mouse's Tank Road and Fire Wave can be taken with almost no cars or people. Just past the visitor center, the road snakes through a deep crack in the red rocks called the Mouse's Tank. I'll let the photo speak for itself.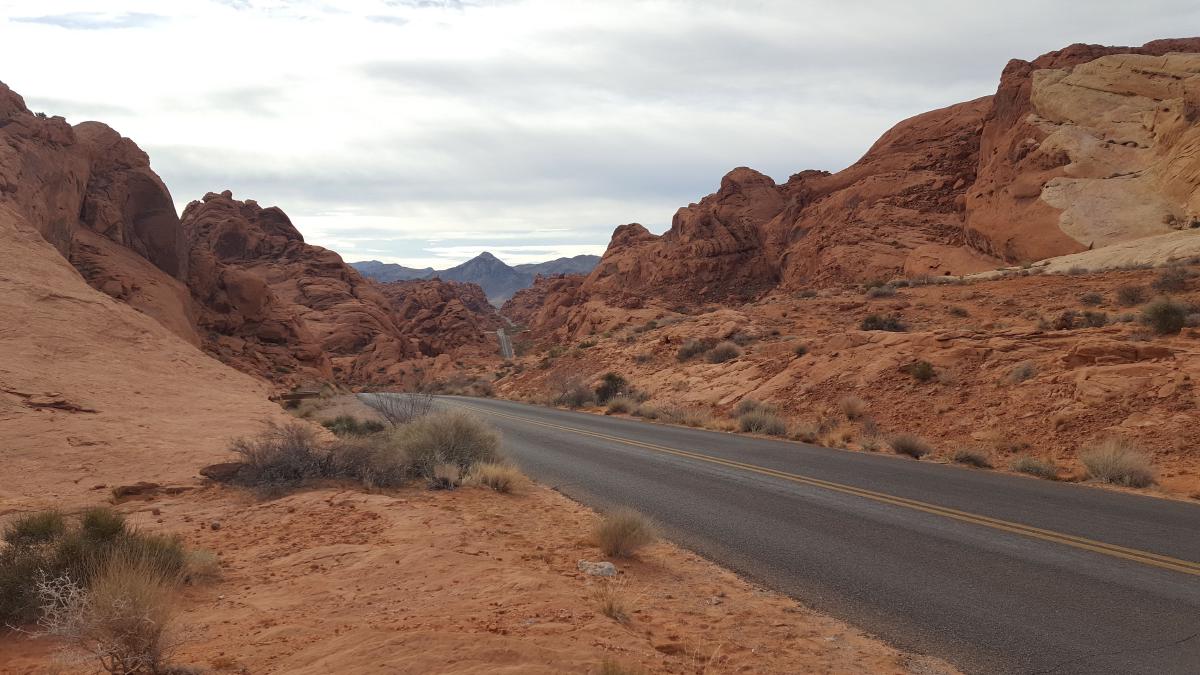 Numerous pullouts like the Rainbow Vista led to stunning views just from the parking area. The park doesn't allow parking on the shoulders of the road to protect the terrain, but provides plenty of spots along the winding road to take in the views.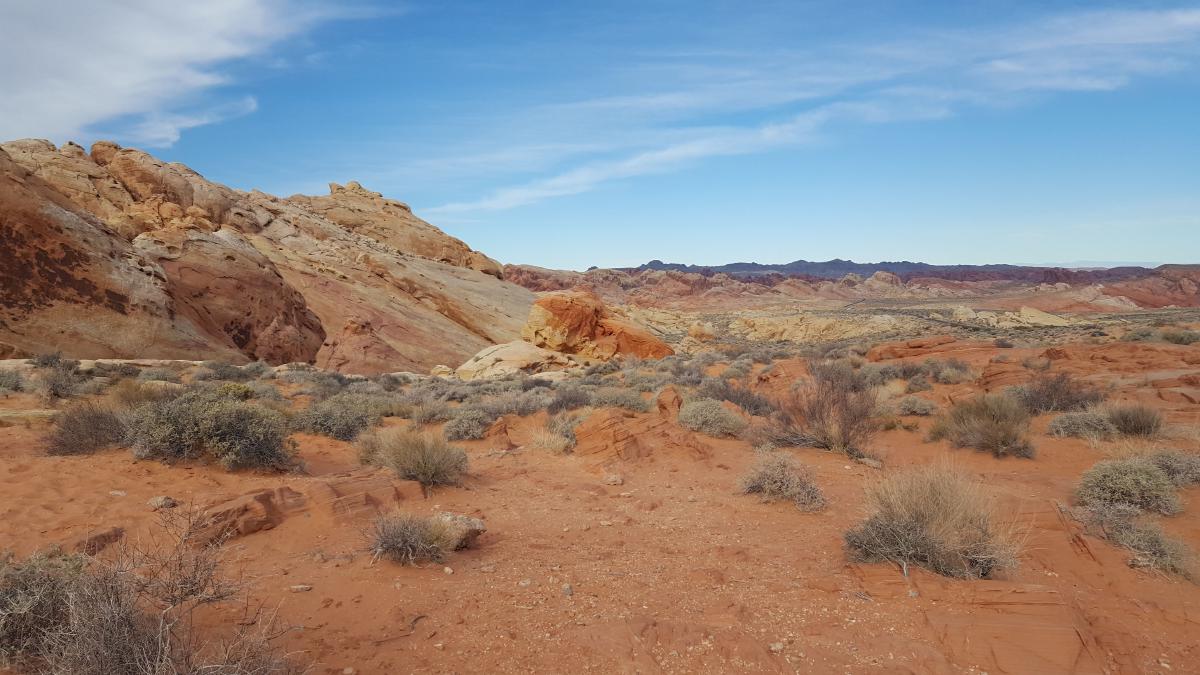 Fire Wave Hike
I'd recommend hiking the Fire Wave Trail first, as it's mainly open terrain, and the desert really heats up by mid-day. The high that day in January was 60 degrees, which was absolutely perfect for hiking, but a summer day would have been brutal. Remember, hydrate, don't die-drate!
The trail from the P3 parking area guides you across soft orange sand, through some large boulders, and then out onto a solid rock surface until you reach the Fire Wave itself.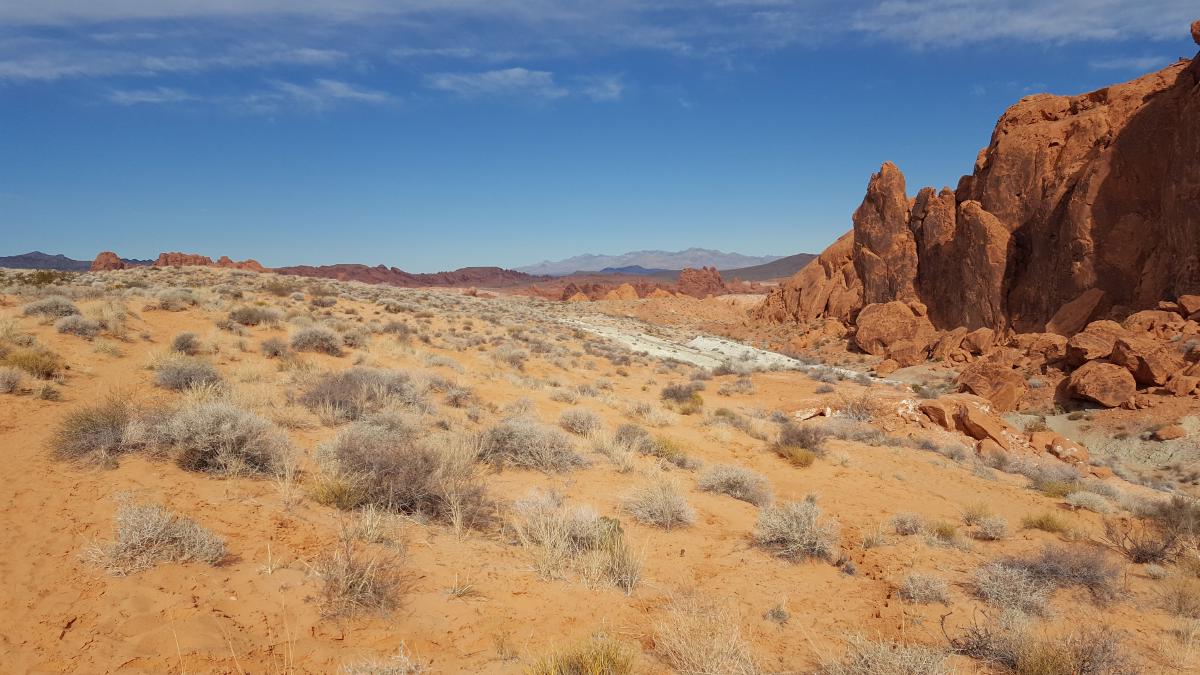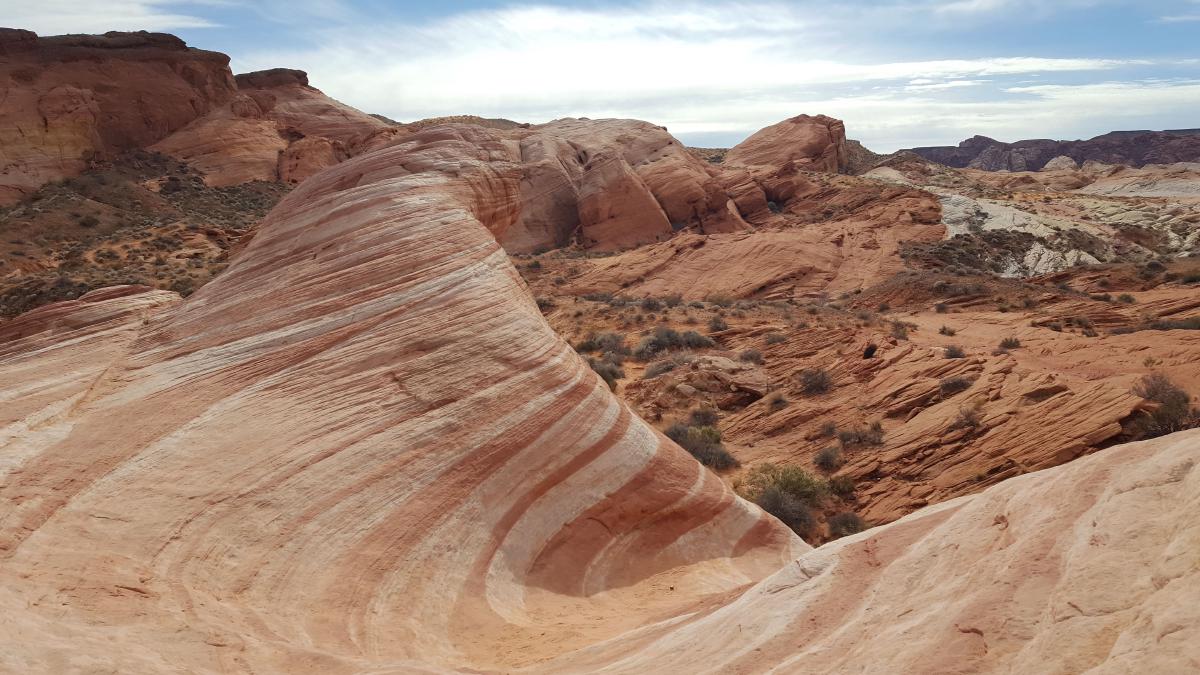 White Domes Trail
After the day heated up, we drove to the end of the park (it's an 8 mile road overall) and hiked the White Domes Trail. Geologically speaking, this was the most interesting part of the park. Orange nooks and crannies pocked the cliff faces as we hiked down a steep stone trail into a gully and slot canyon. Make sure there's no rain in the forecast, as slot canyons can flood very quickly! This trail was mostly shaded thanks to the tall rock walls.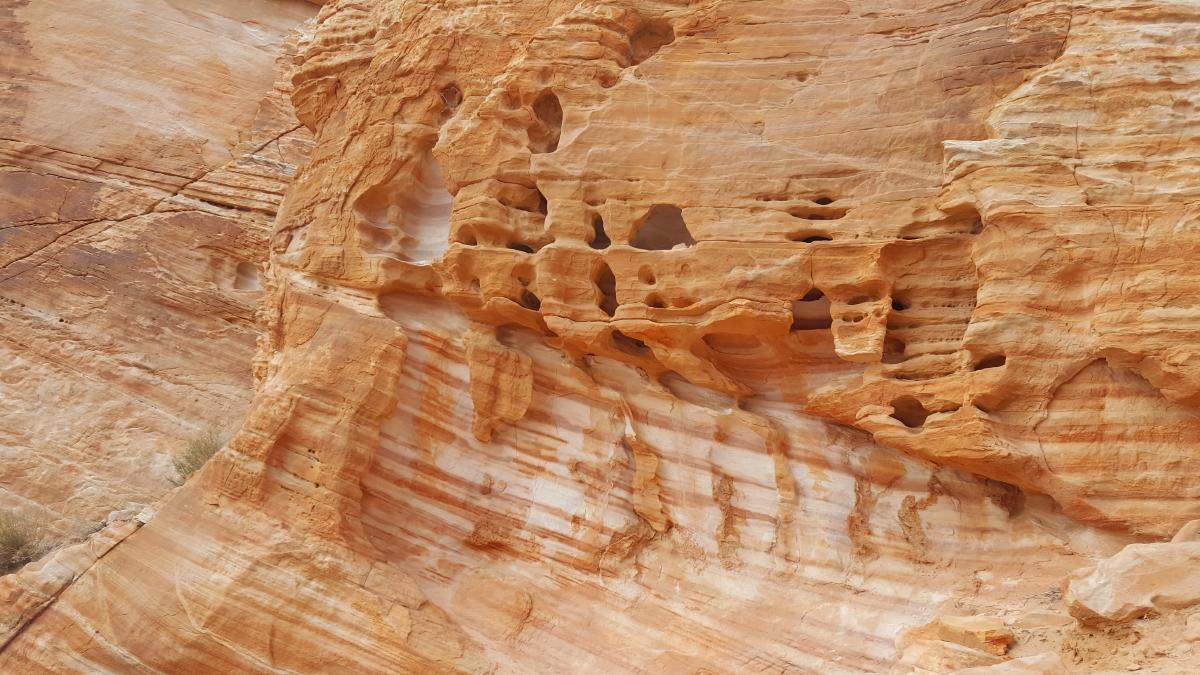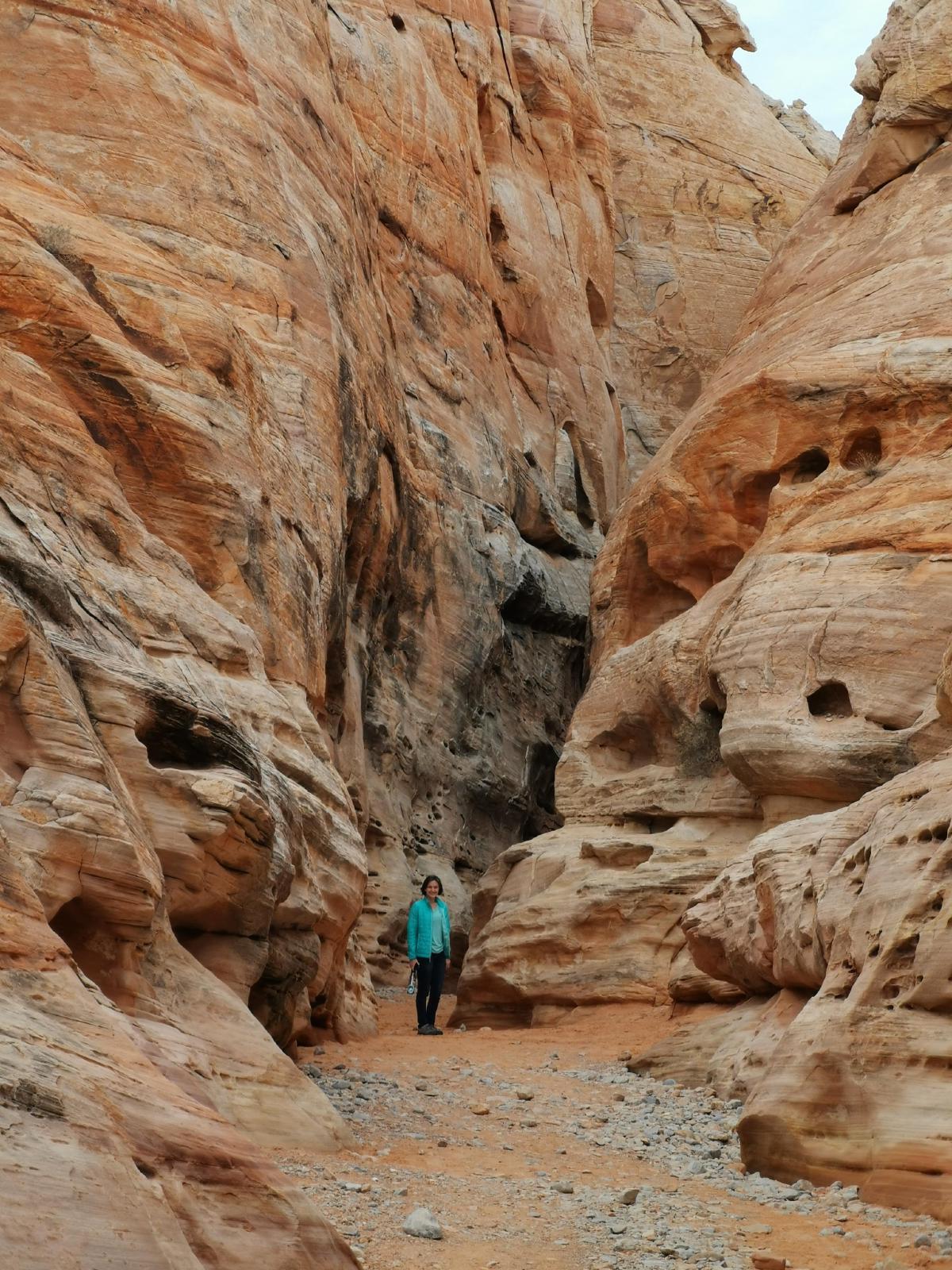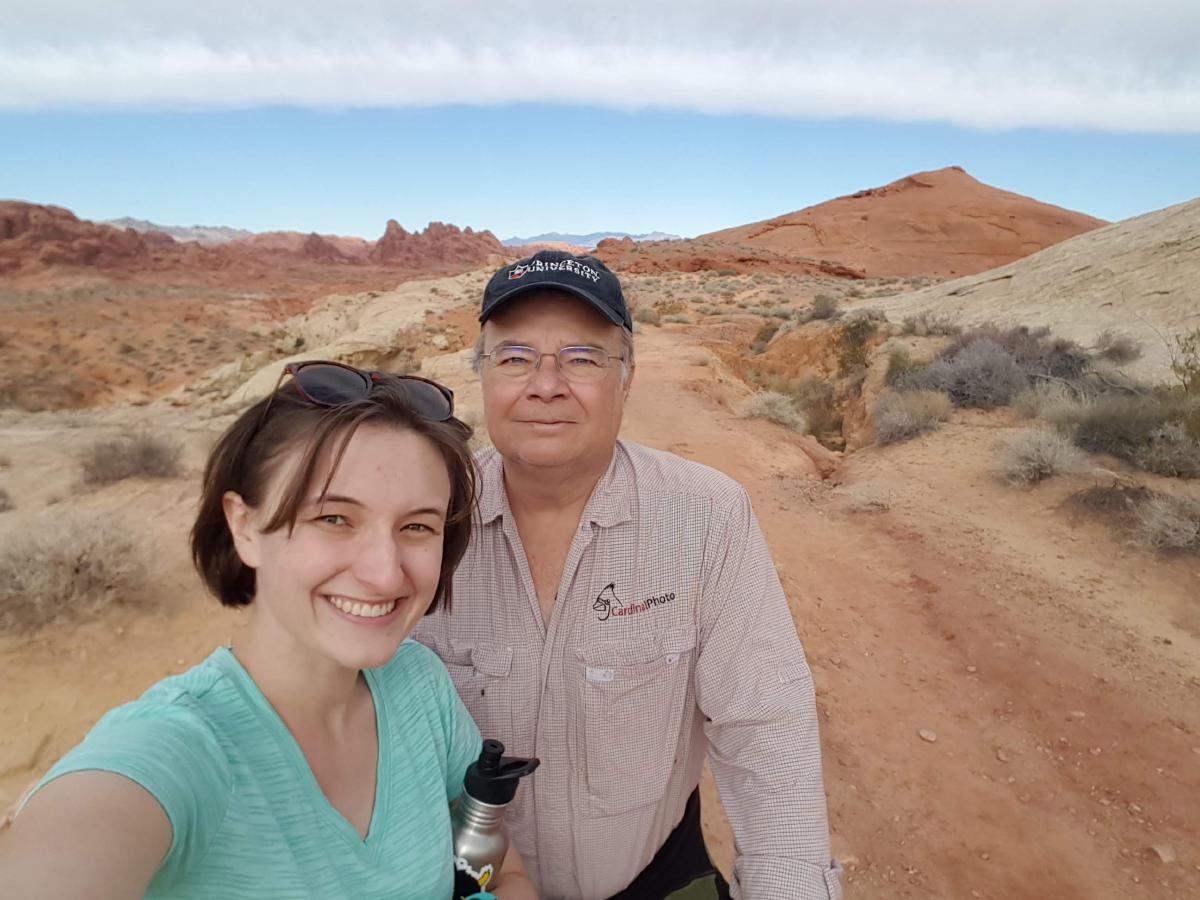 Leaving Valley of Fire
Sadly, we eventually had to leave Valley of Fire to start driving out towards the Central Valley to reach our halfway point that night. When we left the park around 1pm after spending 3 hours there, the angle of light on the rocks had changed completely, and we were perhaps even more in awe than when we'd first arrived that morning. I can't wait to go back and camp there someday.
Note: If you want an excellent guide on visiting Valley of Fire for a day, check out Amanda's post for lots of detailed information.
The Drive to San Francisco
Instead of opting for the direct route back to Las Vegas, we drove through the Lake Mead National Recreation Area and enjoyed the late afternoon sunlight hitting the water and various other red rock areas that will likely become a Valley of Fire after another few million years of erosion. A quick stop at In-N-Out later, and we were on our way to Bakersfield.
Seven Magic Mountains
A few miles outside of Las Vegas stands Seven Magic Mountains, a colorful roadside art installation standing in stark contrast to the mountains and open desert. The weather began to deteriorate, which meant the stones weren't as vibrant as they might have been otherwise. Definitely worth a 10 minute stop to stretch your legs on the way to or from Las Vegas.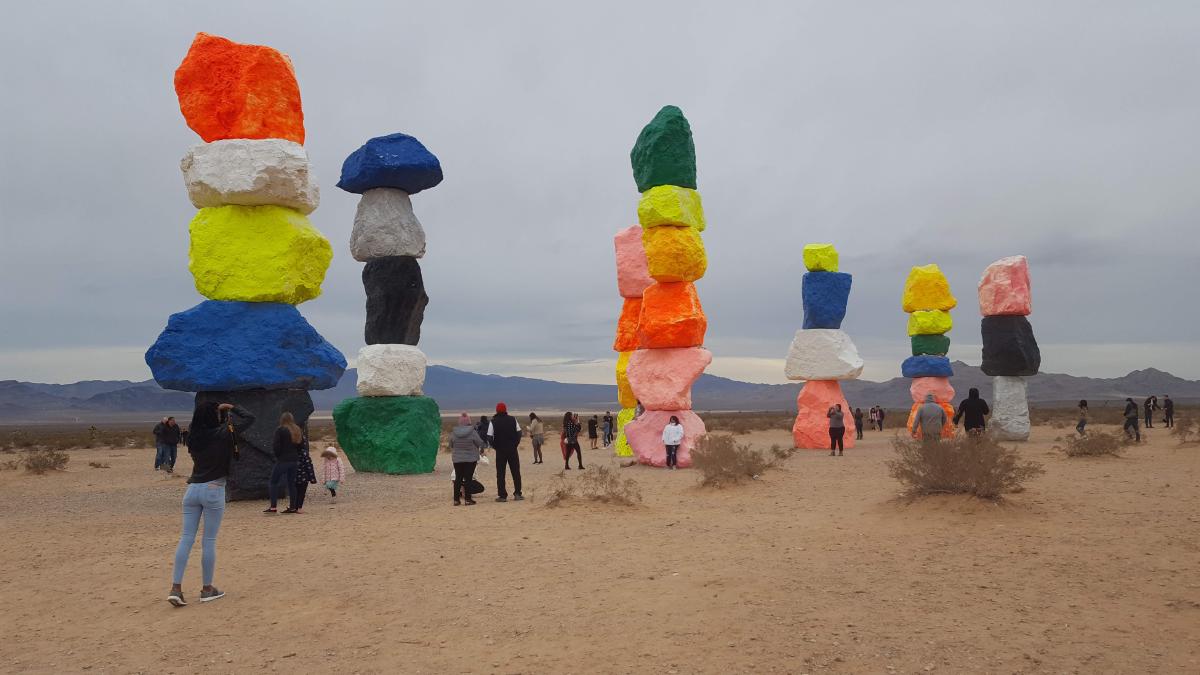 We drove on until we reached Bakersfield in the evening, where we stopped for the night and watched dirt-bike racing on the hotel TV and relaxed in the jacuzzi. A relaxing end to a wonderful day!
Dinosaur Point
An early start on Sunday morning to beat the weekend traffic heading back to LA led us through the farmlands of the Central Valley to Pacheco State Park, and within it Dinosaur Point (sadly no dinosaurs) on the San Luis Reservoir. Just a day before we had been in red rocks, and now we were in a green and blue paradise. California never ceases to amaze me with its variety of landscapes. I had driven over Pacheco Pass many times during my childhood, but we had never stopped at this lookout before. I'd say it was worth it.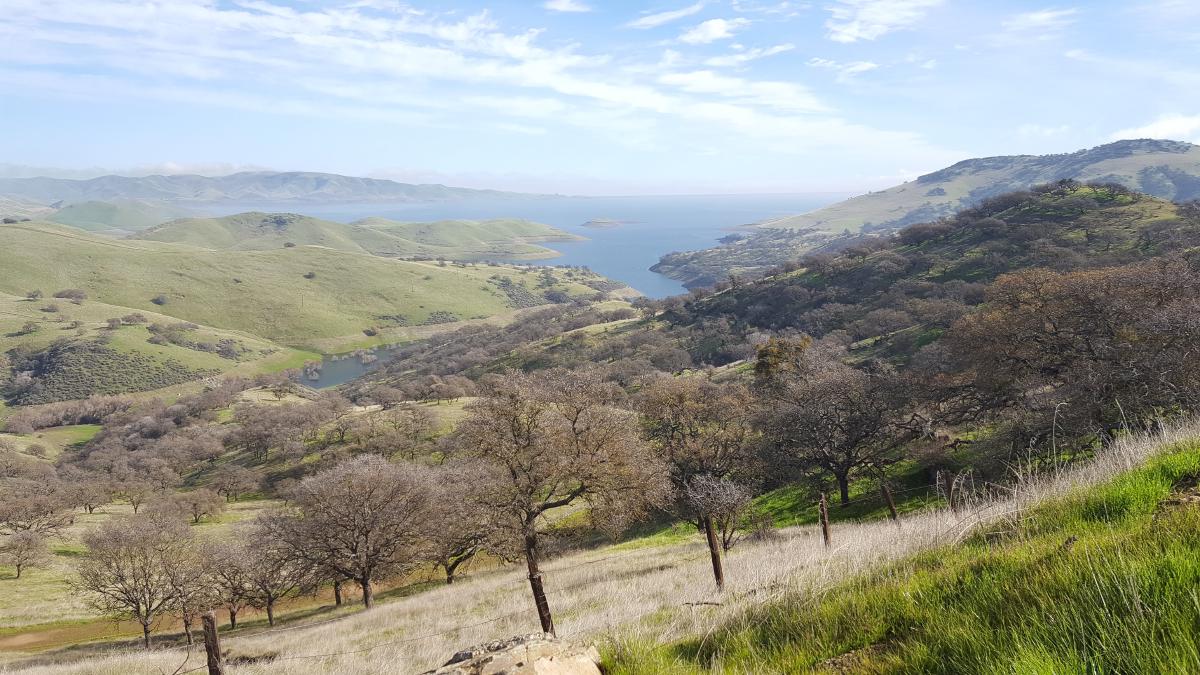 Bean Hollow State Beach
Since we had pushed ahead to Bakersfield the previous day, we were able to take our time wandering up the California coast from Watsonville on the Pacific Coast Highway. We stopped for to-go sandwiches at Emily's Bakery in Santa Cruz and ate them at Bean Hollow State Beach near Pescadero.
After eating, we continued on to Half Moon Bay and drove back over the Coast Range on Highway 92 for a quick visit with my mom before heading out to the San Francisco airport in time for my 6:30pm flight back to Austin. It was the perfect way to end our trip.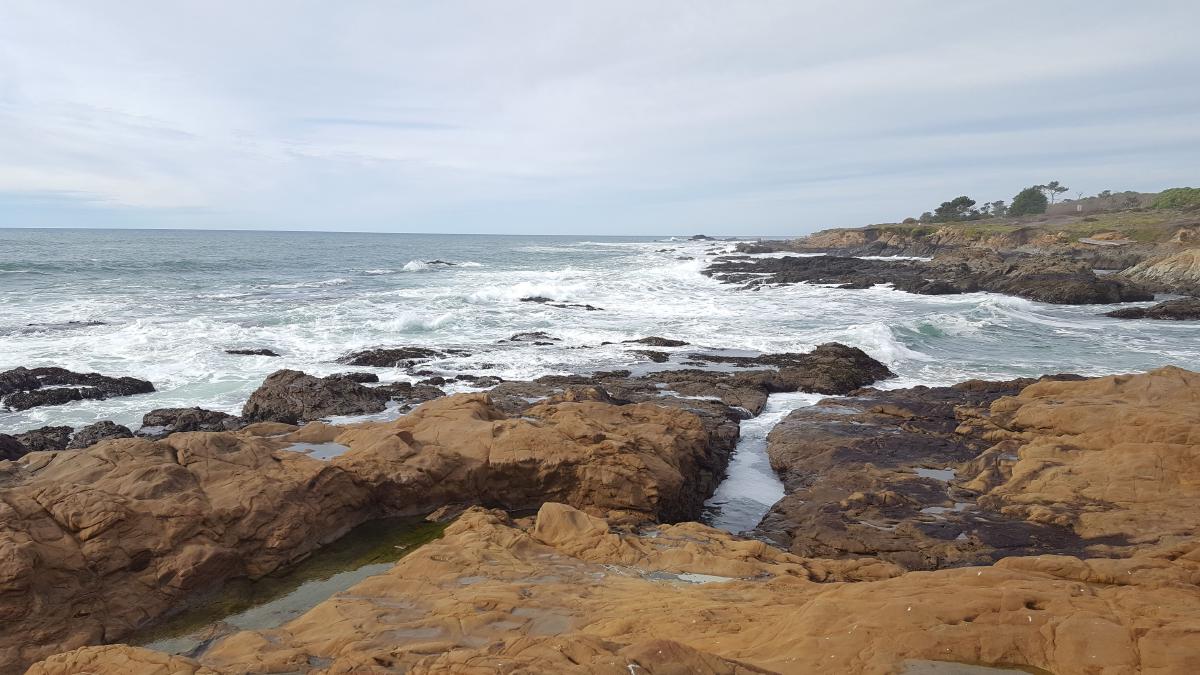 So, Should You Visit?
Yes. You absolutely should. Just visiting Valley of Fire by itself would have made the trip worth it to a rock-lover like me, but spending the entire weekend driving with my dad was such an awesome experience. It had been a few years since our last proper road trip together. Additionally, I was worried that 10+ hours of driving over two days would be exhausting, but the ever-changing landscapes combined with not bringing a laptop meant that I arrived back in Austin refreshed and inspired. From fiery desert to fertile farmland to crashing waves, we had covered over 600 miles and still had time to hike, stop at various attractions, and take in the scenery.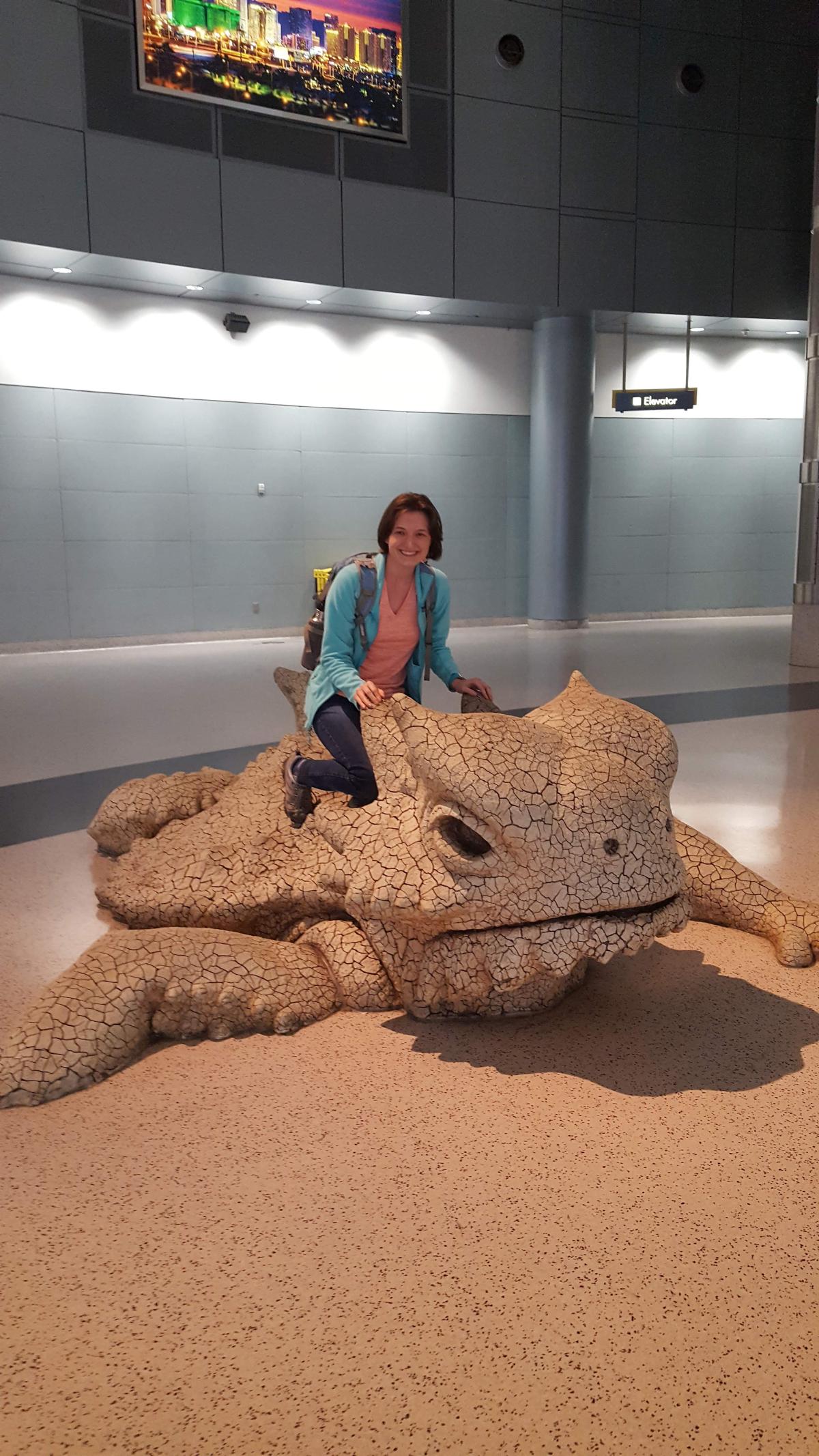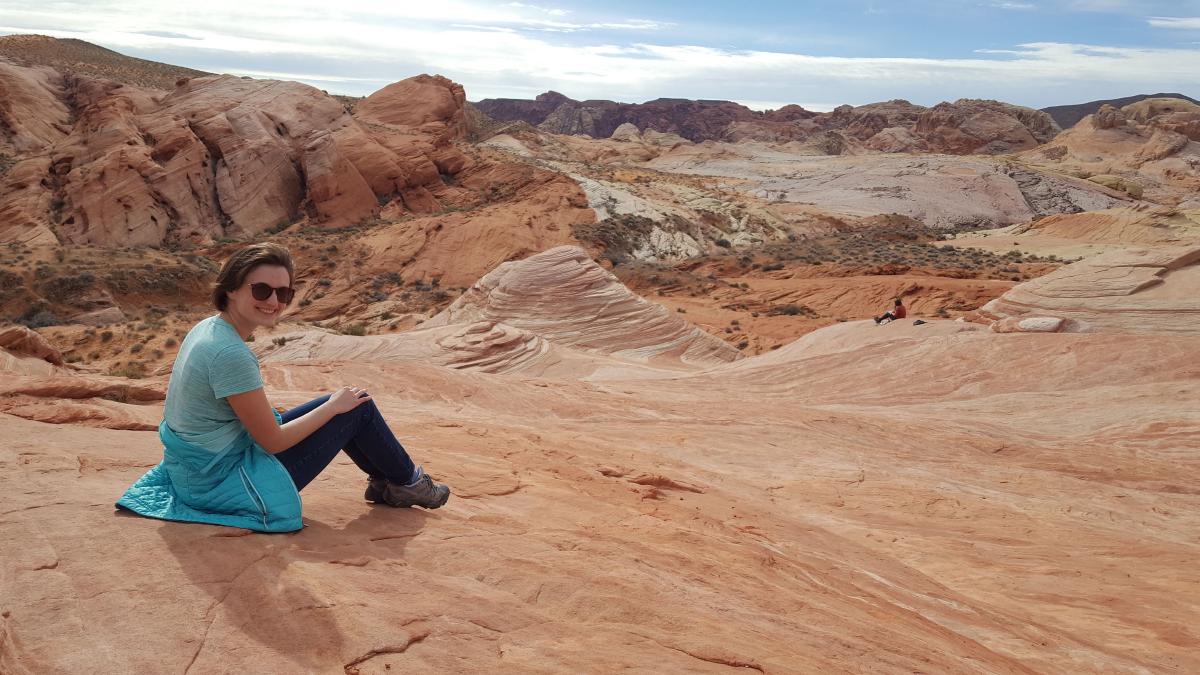 Staying Spontaneous
The only thing planned about this trip was the must-see of Valley of Fire State Park and needing to be in San Francisco by 5pm on Sunday. Everything else was spontaneous, and it was absolutely liberating. We didn't book our hotel in Bakersfield until dinnertime on Saturday, and the scenic drive up the coast was a last-minute decision that added less than an hour to our overall driving time.
My takeaway? Don't be afraid to book that last-minute cheap flight. I was able to fit everything I needed for two days into a Frontier-friendly backpack. My dad already had his car and Friday night hotel room in Vegas, plus a healthy appetite for photography and road trips with his daughter. Experiences like this are priceless and worth taking advantage of whenever the opportunity arises. I can't wait for the next one. Allons-y!