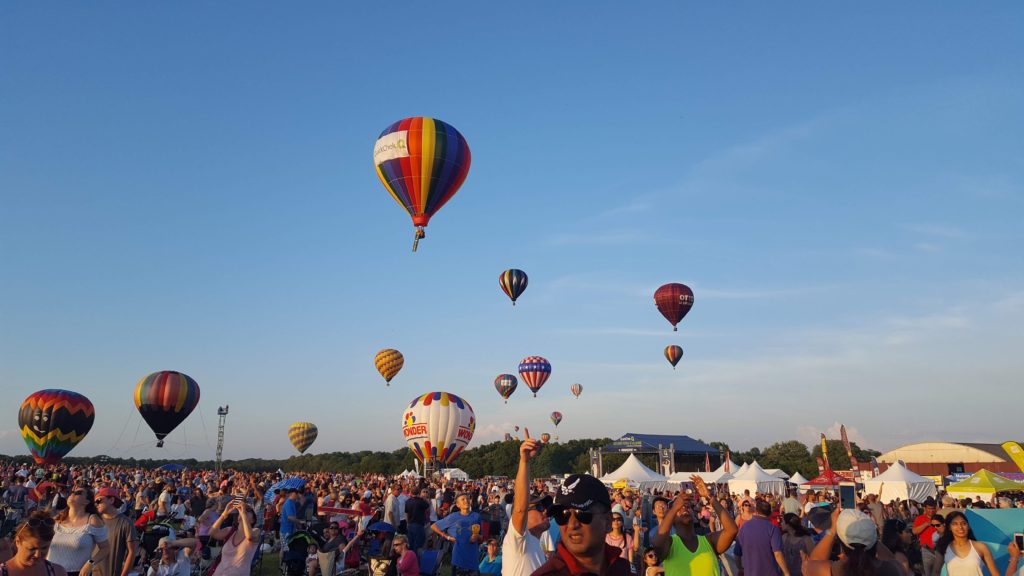 I recently returned from a trip to New Jersey to visit my in-laws. When one thinks of where to go for summer fun, "Central New Jersey" isn't usually at the top of the list. And it's true – visiting family or the place you grew up isn't always the most exciting travel since it doesn't feel new or exotic. But never fear – there is a tried and true way to find adventure where you least expect it: Pretend you're a tourist.
**Spontaneity Tip: **If you're in a seemingly uninteresting place, pretend you're a tourist, and lots of new opportunities will open up!
Pretend You're a Tourist
This works beautifully whether you're visiting family or are stuck at home and don't know what to do. Why? I've heard multiple people say that they've never visited the major tourist attractions near where they live. When my husband first visited my family in California, he came up with a whole slew of activities, ranging from touring the Haight-Ashbury to visiting Alcatraz. We even went on a Segway tour of Pacifica! Even though I lived in the Bay Area for over twenty years, I had amazingly never done any of these things even though they were all easy day trips for my family.
Life on Earth can be an adventure too – you just need to know where to look. Sarah Jane Smith
Everywhere Can Be Interesting
You might say, "But Annie, the Bay Area is a lot more interesting than where I grew up!" While the Bay Area may be filled with interesting activities, central New Jersey, where my husband is from, is less publicized as a tourist destination. The rolling hills and pastoral farmland are picturesque, but it's at least an hour from New York City or Philadelphia. However, there are plenty of ways to have fun and new experiences even in the middle of nowhere.
Is there a historical site or local museum?
We visited the Thomas Edison National Historical Park, which is home to Edison's laboratory and home. This was my third visit to the park, as I'd visited multiple times when my family was visiting me at school in New Jersey, but neither my husband nor his mother had ever been even though it's under an hour from their hometown. As a mechanical engineer, I was happy to return to the park as I never get tired of Edison's incredible machine shop.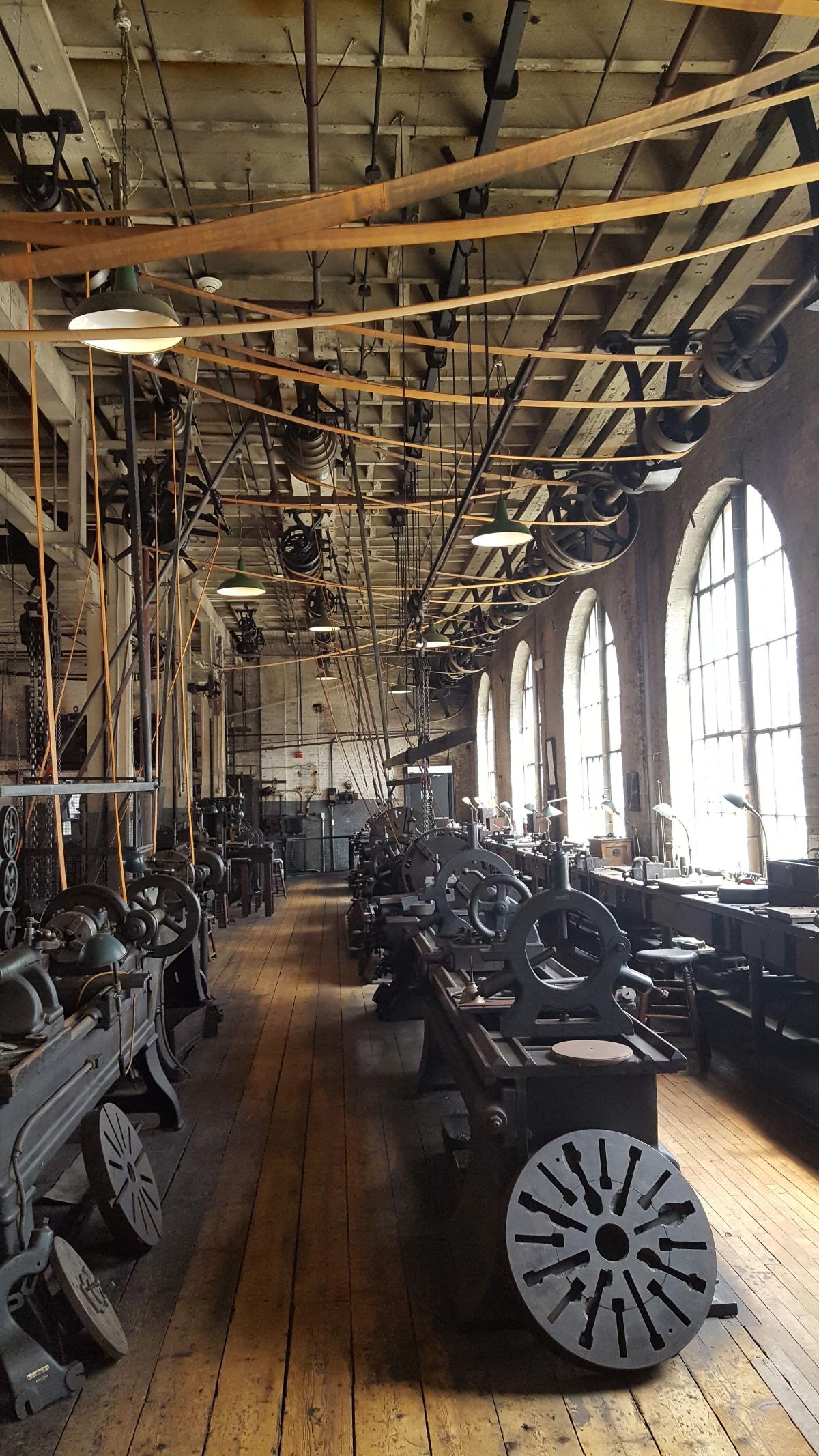 Is there a hiking trail or new shopping area in town?
During a previous visit to New Jersey, we found a new hiking trail nearby that had a lovely creek flowing through and rocks to climb on. Seeing the area from a new perspective is always fun, and you can't beat getting some outdoors time. It wasn't Yosemite or the Appalachians, but it was a lovely way to spend an afternoon.
Is there a festival nearby?
When I knew we were going to be spending a few days in New Jersey, I immediately started looking for festivals and events in the area. It turns out that the New Jersey Balloon Fest is a stone's throw from my husband's childhood home. We spent an evening watching hot air balloons rise and fly away into the sunset. My husband had been as a child, but it had been many years and was a fun experience to share as a couple.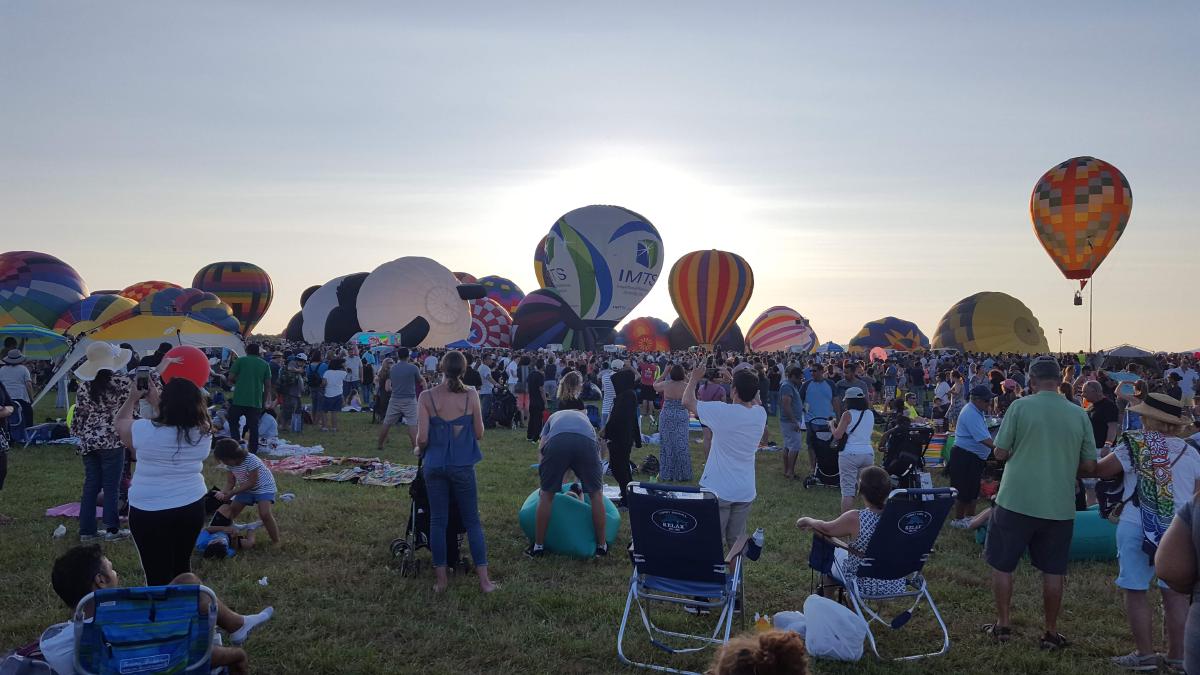 Is there a restaurant or dessert place that's new to town?
After the balloon festival, we were starving, and looked up places to eat. The internet recommended a brand new fish and chips restaurant that's literally a mile from my mother-in-law's house, and she didn't even know it was there! Even if you've lived someplace for decades, there are always new businesses to check out.
Finding Adventure Close to Home
My family has visited me in Austin many times, and we are starting to run out of nearby tourist attractions. I recommend digging deeper and getting out of your comfort zone. Go skydiving, rent go-karts, or tough out a trip to that local attraction with crowds even if you normally can't stand it. Try to time your visit so that it's less crowded, but it's good to learn how to deal with crowds, too. My friend had never visited Barton Springs Pool in Austin. The cold natural spring is a haven in the hot heat of summer, and it's also a popular tourist attraction. However, we visited in the late morning, and it was a very pleasant experience!
How do you find adventure in a place you've been a million times? Tell me in the comments!