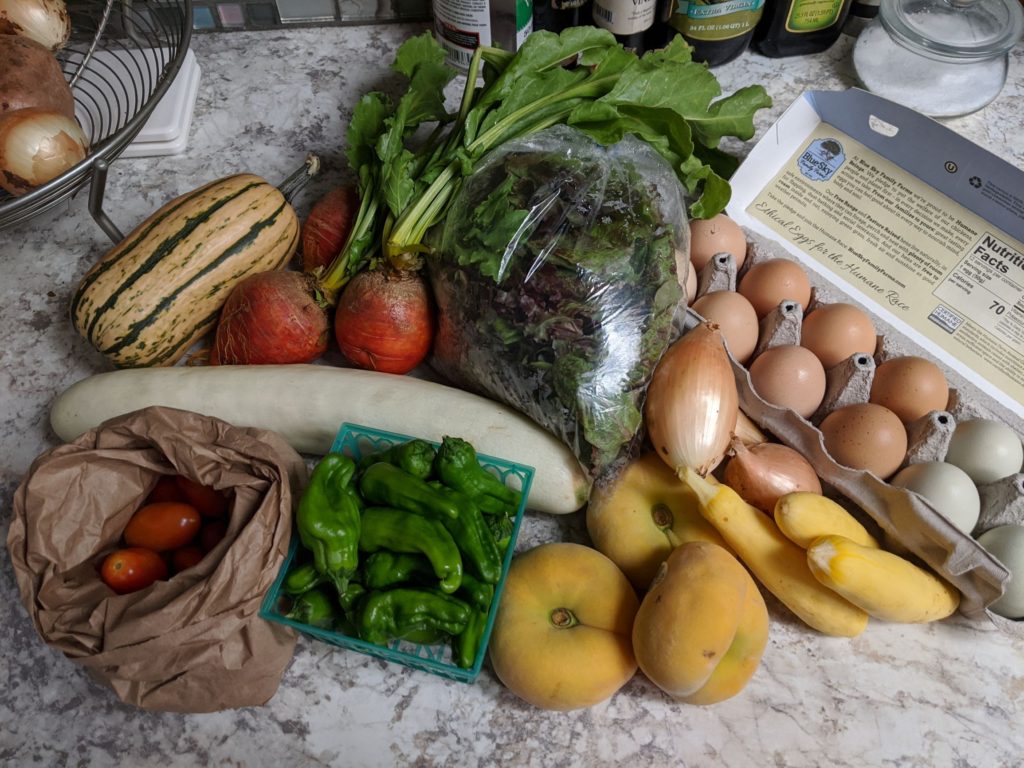 I think one of the hardest things mentally during the COVID-19 pandemic has been the sudden lack of things to look forward to. Normally, my days are spent in anticipation of an upcoming trip or hangout night with friends, so I'm able to enjoy the quiet moments since I know excitement is around the corner. At the start of the lockdown, I knew I'd have to give up some of these activities – cancelling a few trips in March and April, staying home instead of going out – but thought it would only last a few months at most. I was cautiously optimistic about summer travel, and fairly certain I'd see family over the holidays. But now, even end of year travel is shaky at best. Instead of looking toward an event on the horizon, I've had to re-frame my mindset to embrace the true nature of spontaneity.
When I wake up in the morning, what can I do to make the day exciting?
How does one come to terms with the unknown, and enjoy this time instead of letting it go to waste while waiting for something that may not happen for a long time?
I can't say I've figured out how to keep things interesting in quarantine, as every month brings a new challenge of realizing we're nowhere close to being out of the woods yet. However, I have had a lot of time to learn new skills that I wouldn't normally make time for. In this post I'll focus on my culinary adventures, and in another post I'll explore good books, TV shows, and self-improvement. Hopefully these posts will inspire you to try something new and bring a bit of spontaneity into your life at home.
Travel Through Cooking
One of my favorite parts of travel (as it is for most people) is trying new cuisines. Of course I tried baking some bread (J Kenji Lopez-Alt's No-Knead Bread Recipe or Sally's Baking Addiction's bagels from scratch are great places to start), but soon branched out to make even more things I'd never thought I'd make at home. Some of them are far simpler than I thought and have become staples.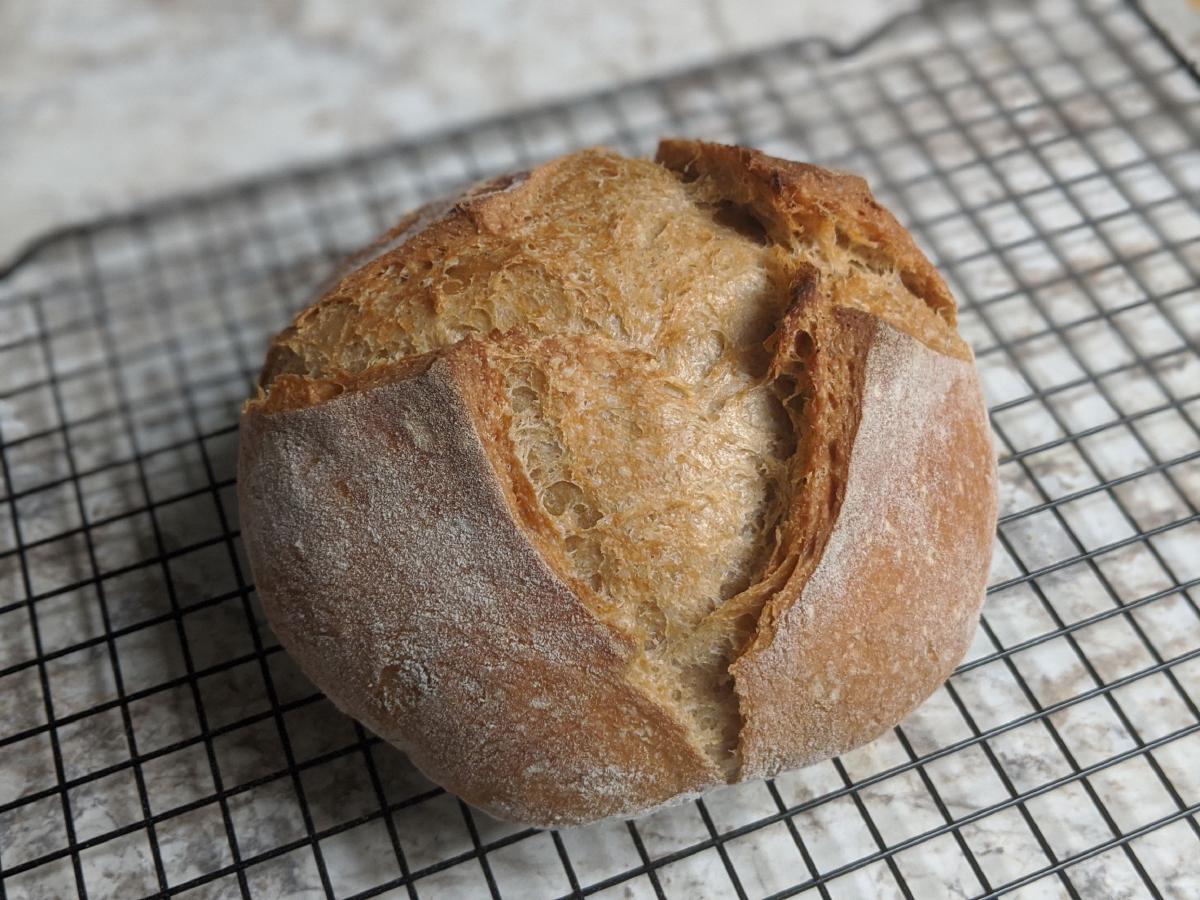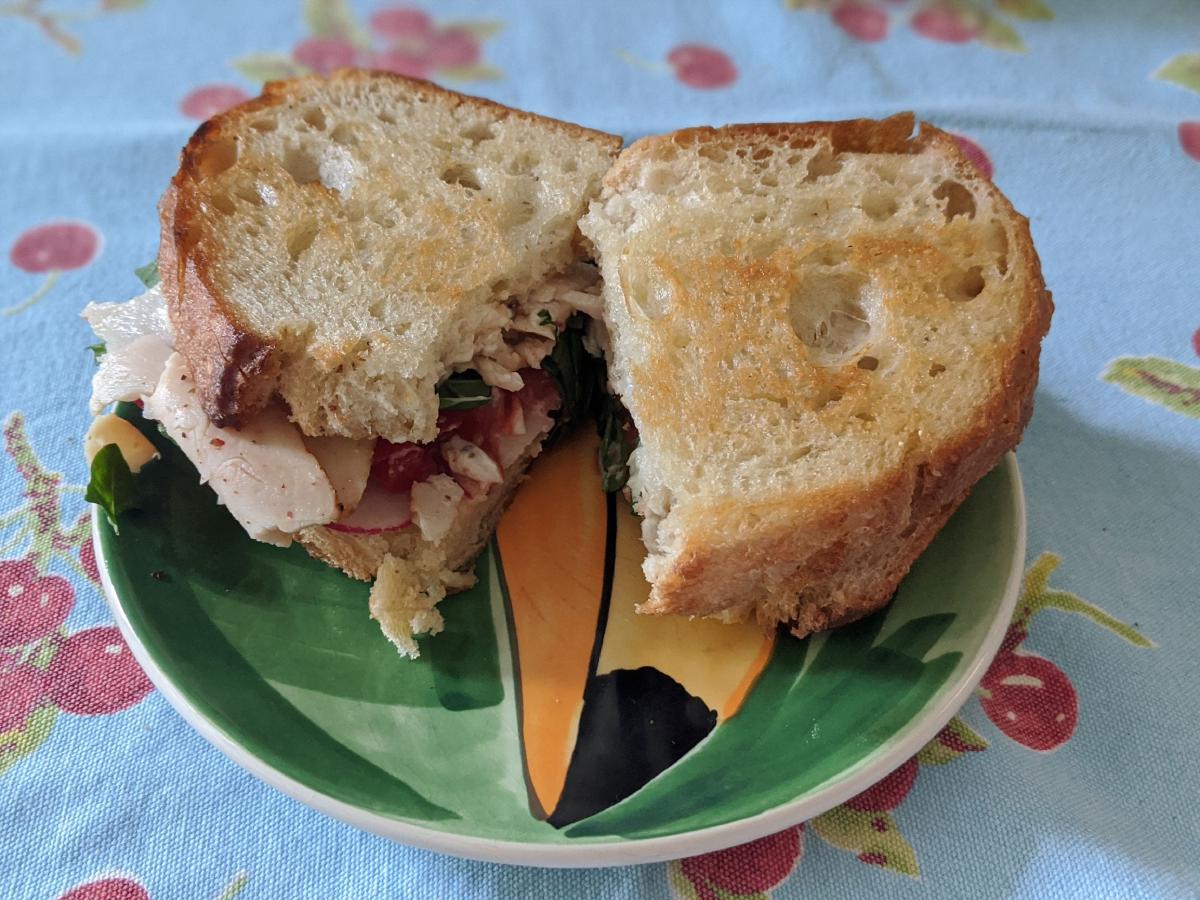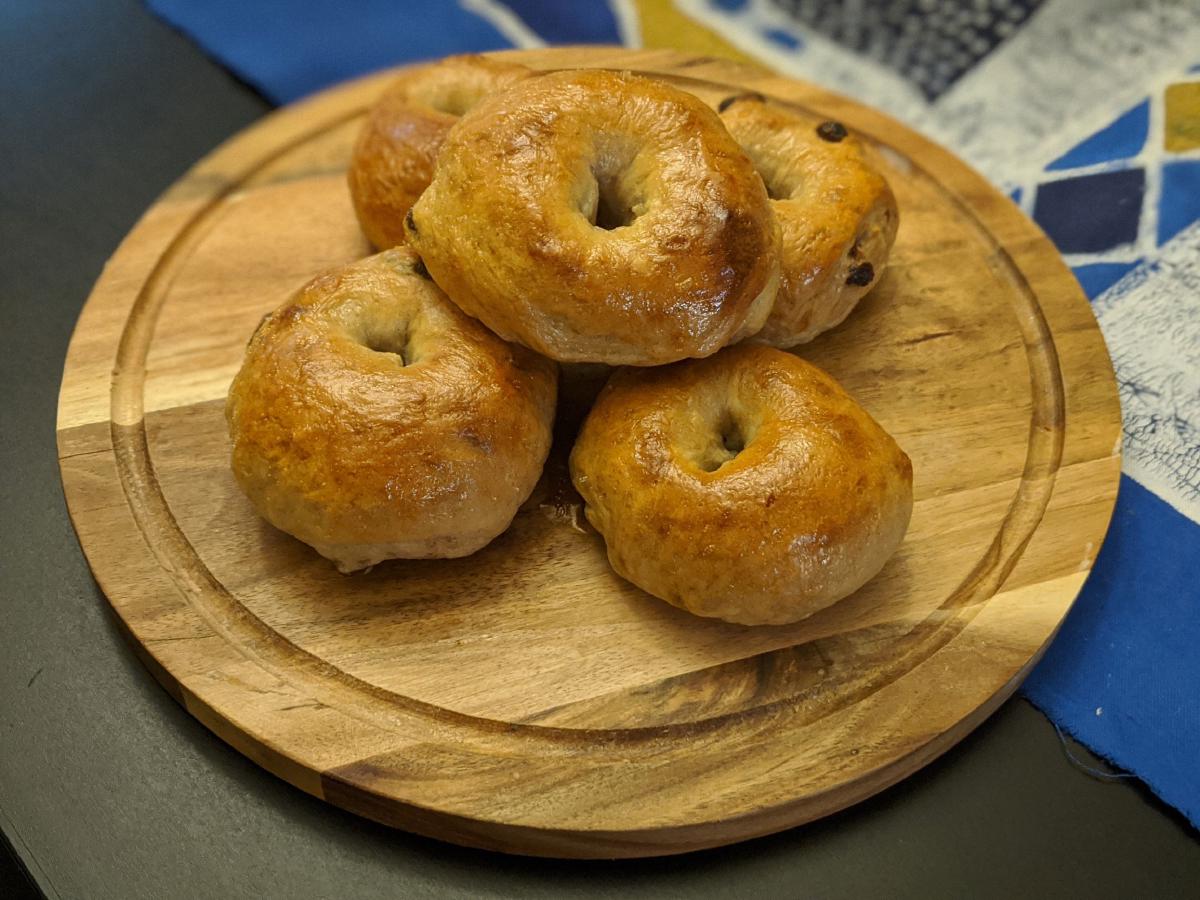 Neapolitan Style Pizza: Who knew that making pizza from scratch was this easy? I followed this recipe, letting the dough rest overnight for extra nuttiness, and turned our oven up as high as it could go. The result? Pretty darn good Neapolitan style pizza. This recipe from A Couple Cooks worked well for me. I made one classic Margherita style pizza with buffalo milk mozzarella, homemade tomato sauce, and fresh basil from my herb garden, along with a fennel and caramelized onion pizza that was to die for.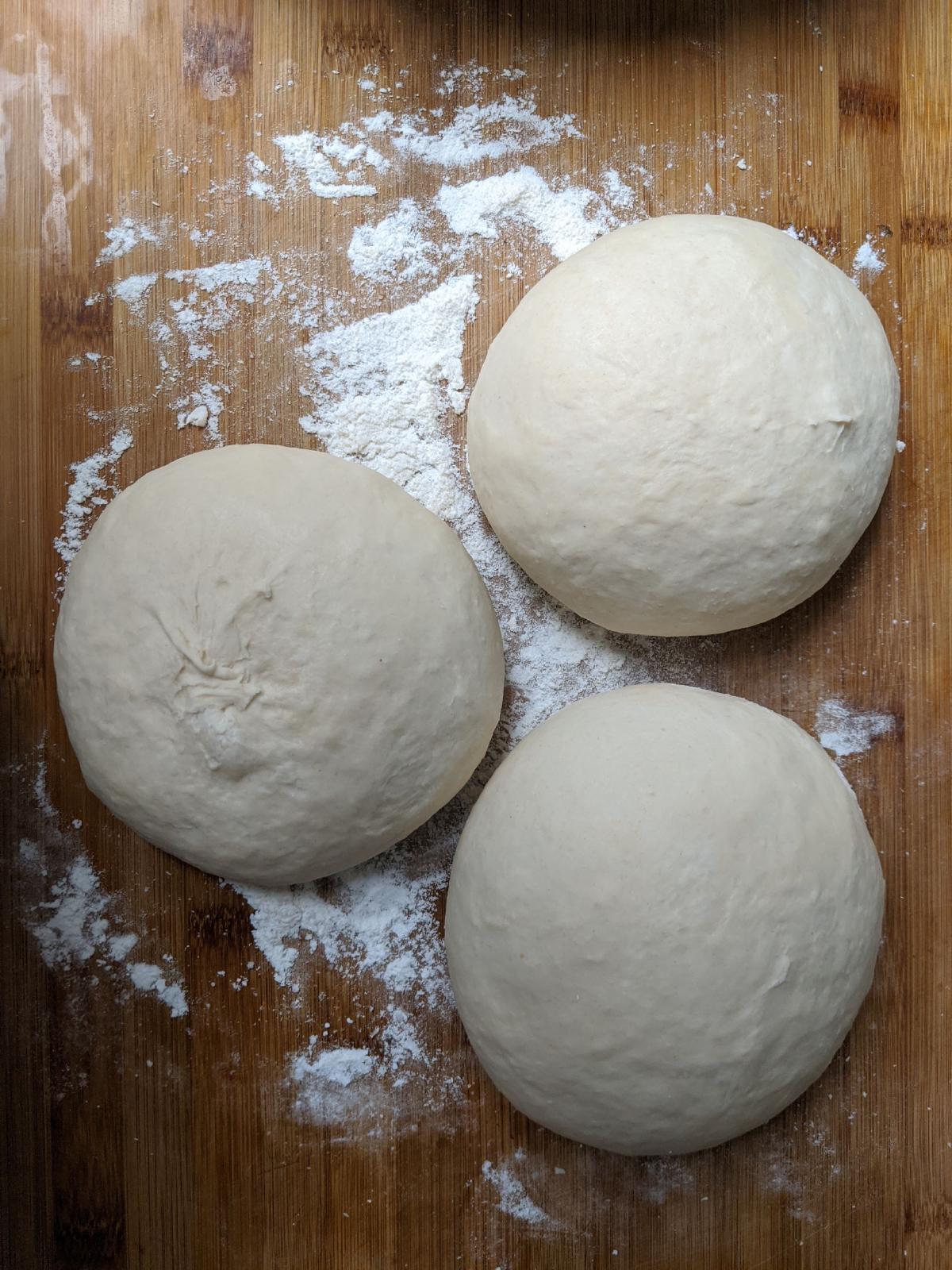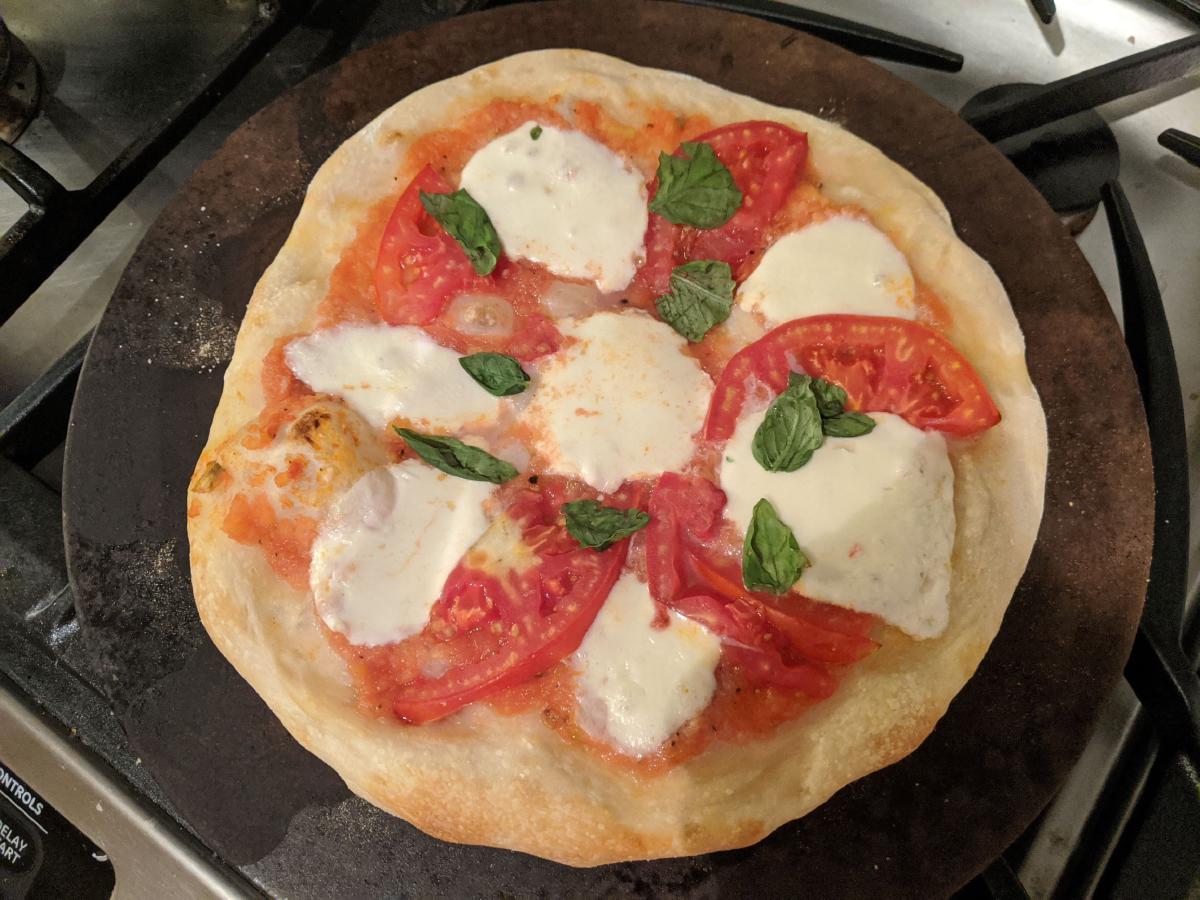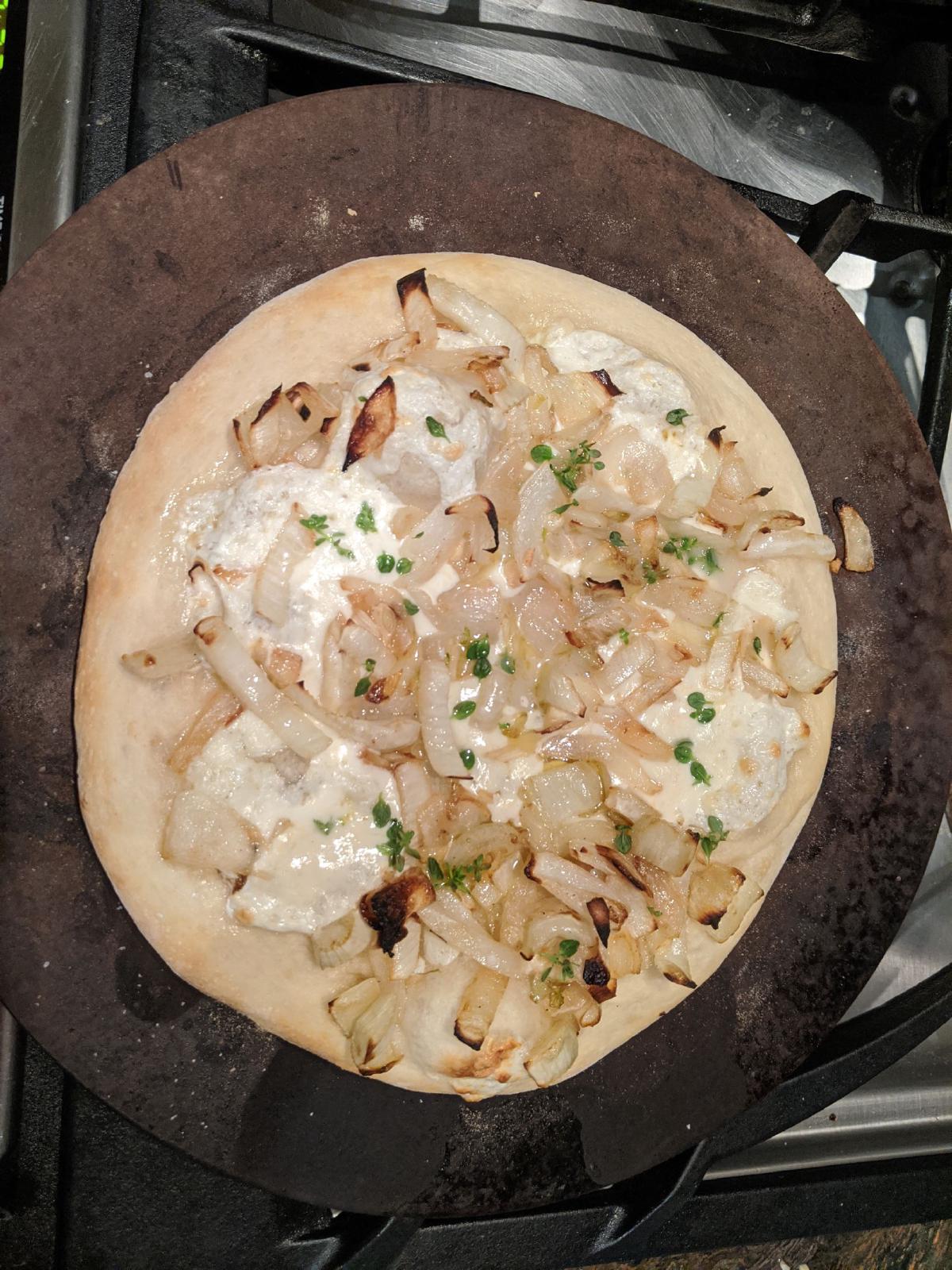 Pierogi for Nostalgia's Sake: Every summer, I usually go to Michigan to visit my grandparents, and one of the highlights is eating pierogi, a Polish dumpling, at the historic Legs Inn. Since I was missing out this year, we took a stab ourselves and made potato and cheese pierogi with a side of sauerkraut and sausage. We had success with this recipe from Susan's Cooking School, with an entertaining instructional video from The Polish Chef, so you know it's legit.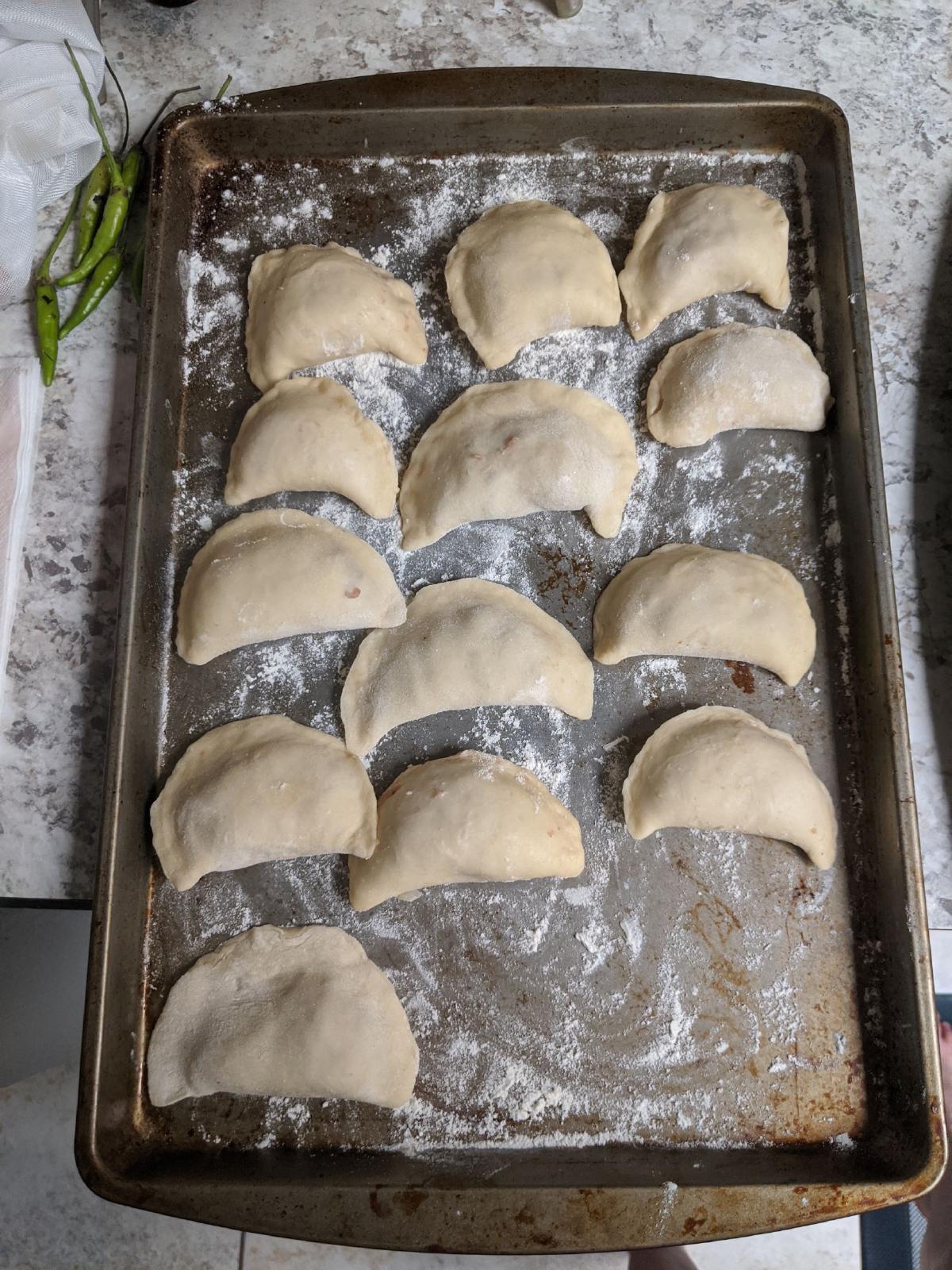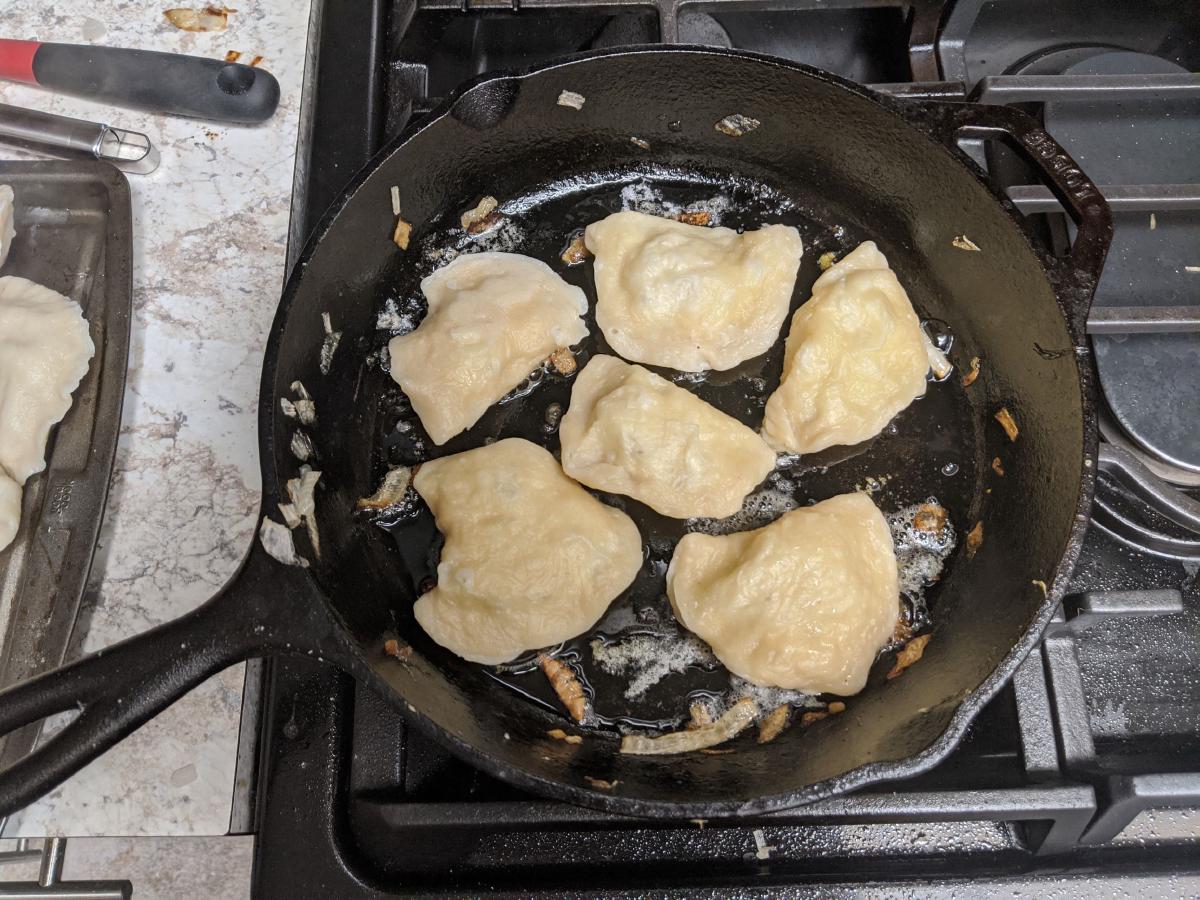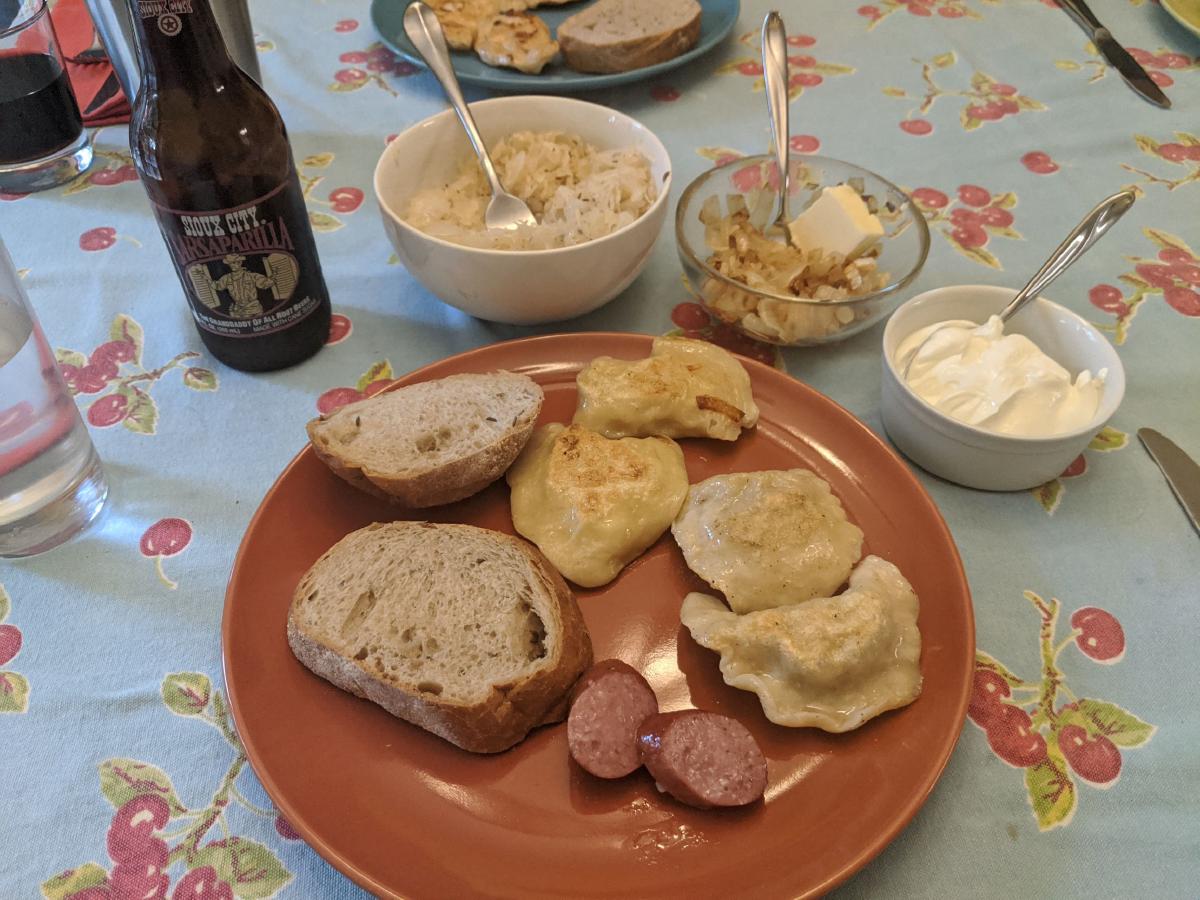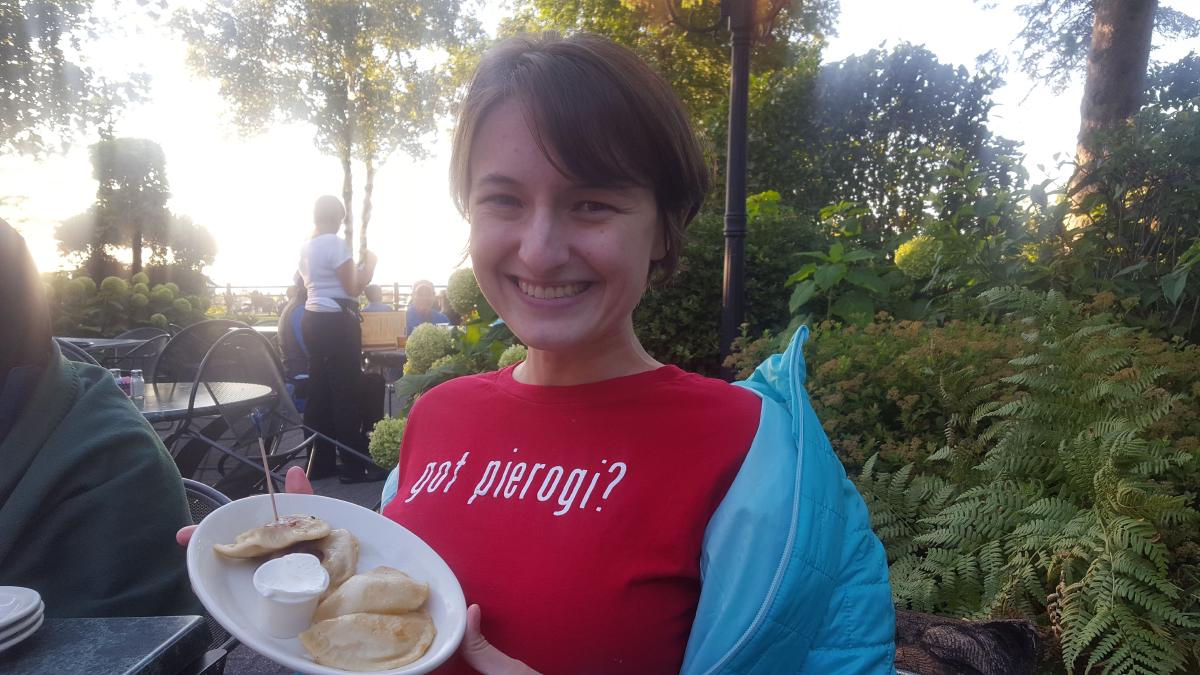 Palak Paneer in the Instant Pot: One of my favorite Indian dishes is Palak Paneer (paneer in spinach sauce), so when I received an Indian Instant Pot cookbook, I ran out to our local Indian grocery (mask on of course) and grabbed some paneer (a giant block of cheese) to give this a try. It turned out much better than I expected and was a great substitute for takeout Indian food. Ministry of Curry (also the writer of the cookbook) has the best recipe I've found so far.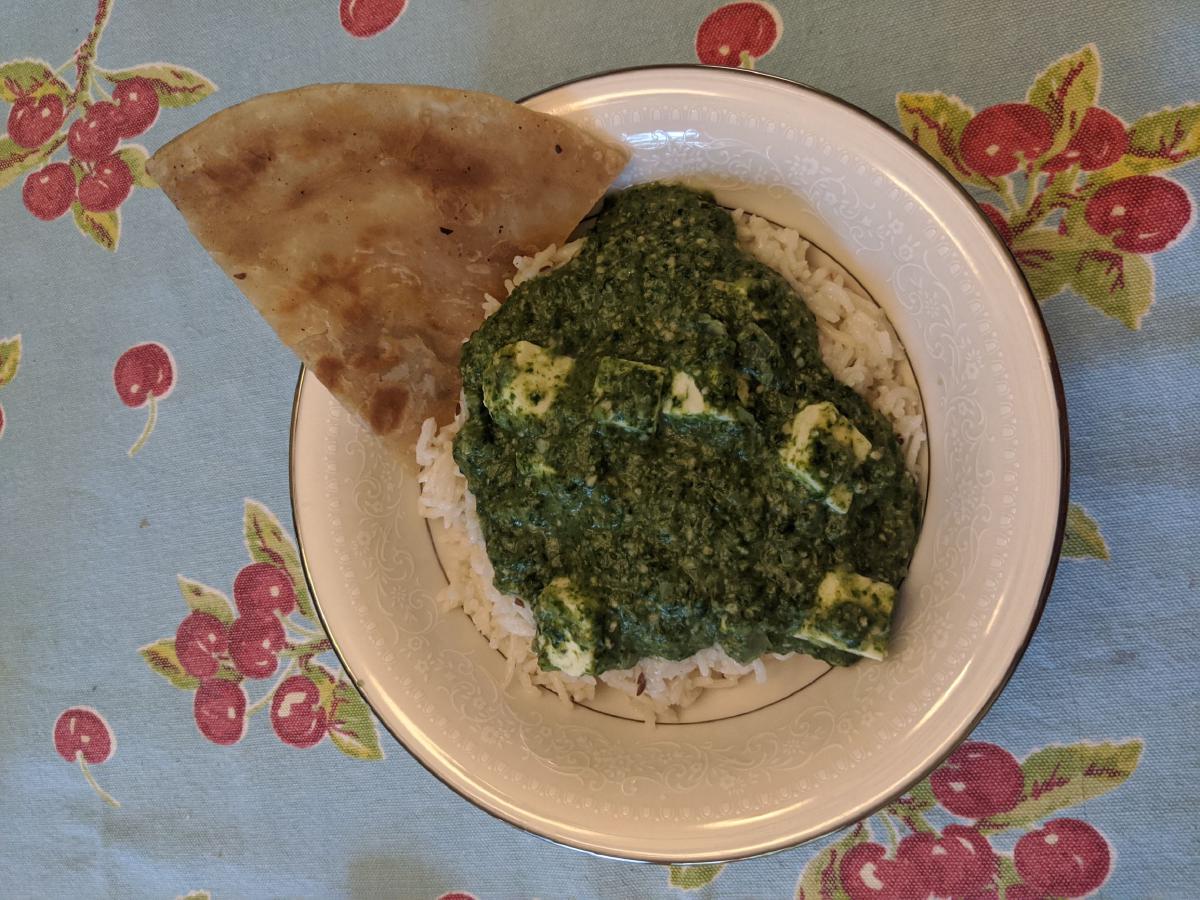 Hummus from Scratch: Who knew making restaurant quality hummus was so easy and affordable? I like Chef Billy Parisi's hummus recipe, which highlights the delicious step of roasting garlic. Soak some chickpeas in water overnight, then boil them for an hour, blend them up with tahini, lemon juice, garlic, olive oil and salt, and you're good to go. Creamy, fresh, and so flavorful. I'm never spending $4 on a store-bought container of hummus again.
Frozen Cookie Balls: An absolute game-changer. Prepare cookie dough, like these incredible gooey chocolate chip cookies from JoyFoodSunshine, roll it into balls, and freeze them. Want a cookie? Pop one in the toaster oven at 350 for 11 minutes, and you're good to go. Instant gratification!
Exploring Local Produce
An opportune sale on Masterclass at the start of lockdown led to me binging Alice Waters' Masterclass about home cooking. Waters is the founder of Chez Panisse restaurant in Berkeley, California, which is at the forefront of the farm-to-table and sustainable agriculture movement. Her philosophy is that incredible and flavorful food starts with high-quality ingredients that are in season, and that understanding the ingredients is the key to a good home cooked meal.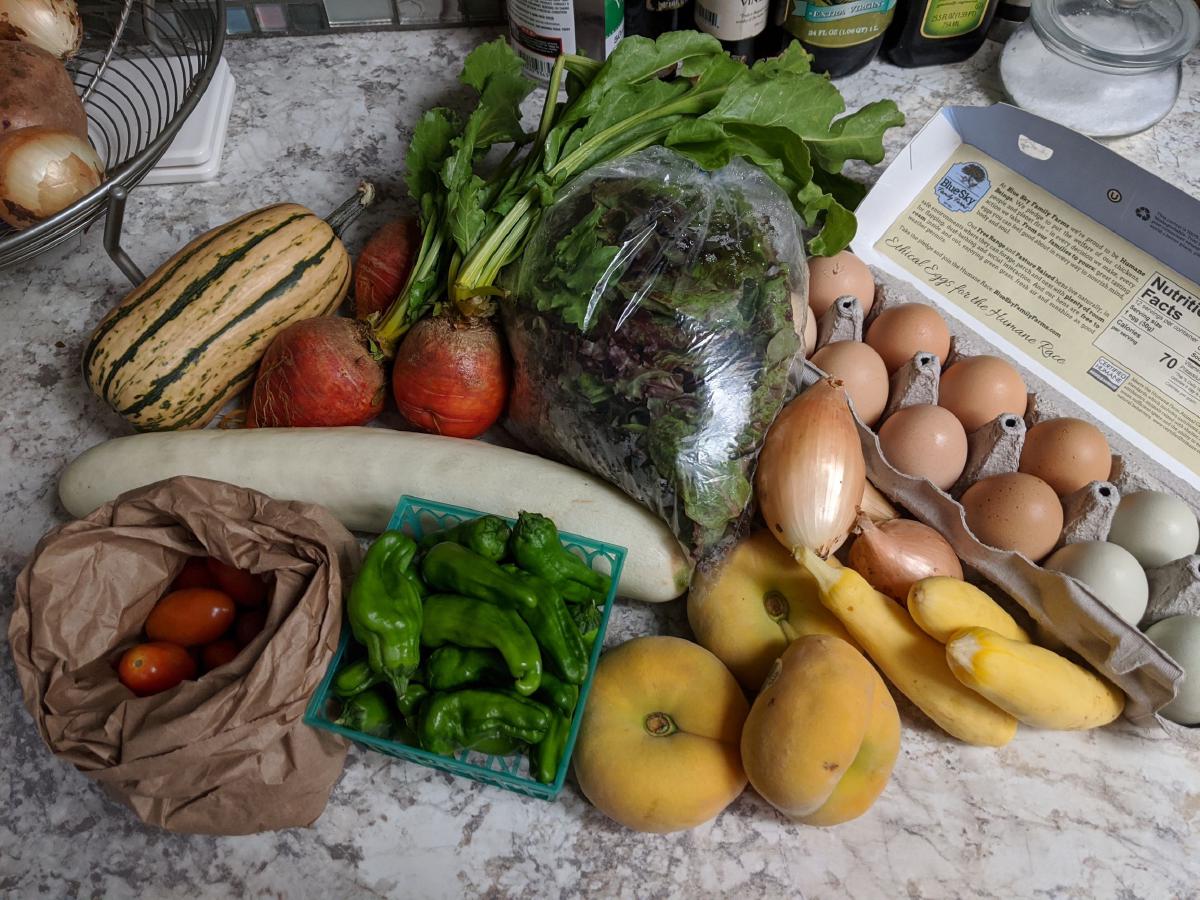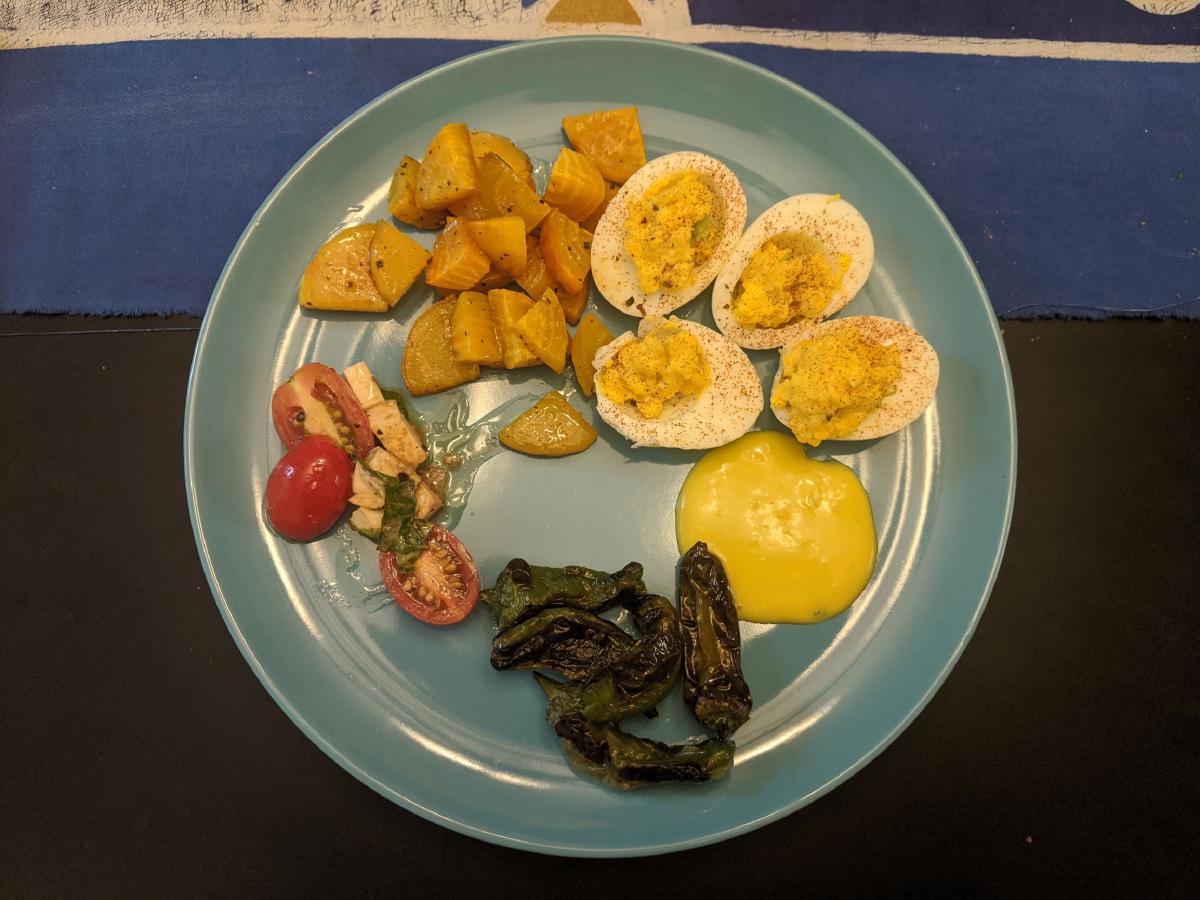 I had picked up two of Waters' cookbooks, The Art of Simple Food I and II, at a book exchange just before the Coronavirus pandemic, and little did I know how perfect that timing would be. I also grabbed Barbara Kingsolver's entertaining memoir, Animal, Vegetable, Miracle, where she recounts her family's efforts to eat locally for a year in Appalachia. They grew produce, raised poultry and livestock, and shopped at the farmers' market for anything they weren't able to grow. If something wasn't in season, they didn't eat it, or used items that they had preserved or stored. For example, onions are only in season in the winter and early spring but can be stored through the summer months. Tomatoes grow in the summer, but can be canned, roasted, and frozen to survive the winter months.
While I won't go to the extremes of Kingsolver in solely living out of my own backyard and a few other sources, I was inspired to learn more about local and sustainable food options and see what changes I could make to my diet and cooking.
The clear next step was to visit our local farmers' market, picking up fresh tomatoes, radishes, summer squash, leeks, and onions. A simple and delicious snack recommended by Waters is fresh baked bread, spread with butter, sprinkled with sea salt, and topped with some thinly sliced radishes. I learned to appreciate these ingredients and valued the time spent at the farmers' market. After months of isolation, it was a delight to see community faces and keep my spending money local. Don't worry, the market required masks and hand washing prior to entry. We now have our favorite egg and tomato vendors, and often the prices are even better than the grocery store.
(Try to) Grow Your Own Food
I had decided back in January that this was the year to start a vegetable garden. I'd successfully grown herbs for a few years and wanted to take the next step toward growing actual sustenance. After lots of research into the best methods, I decided upon Square Foot Gardening where a raised (and therefore weed-free) bed is divided into square foot sections, each with a different kind of produce. This is more space efficient than gardening in rows and is also easy to maintain.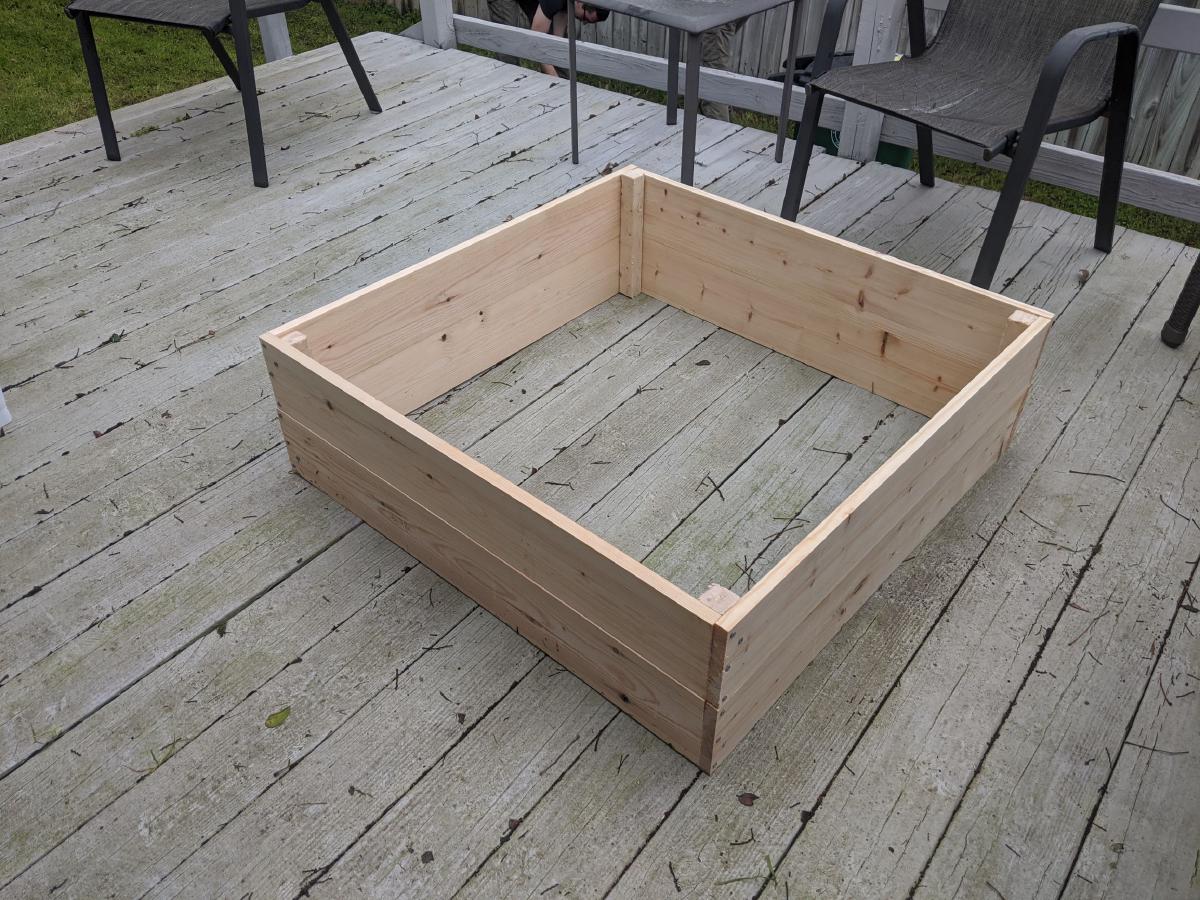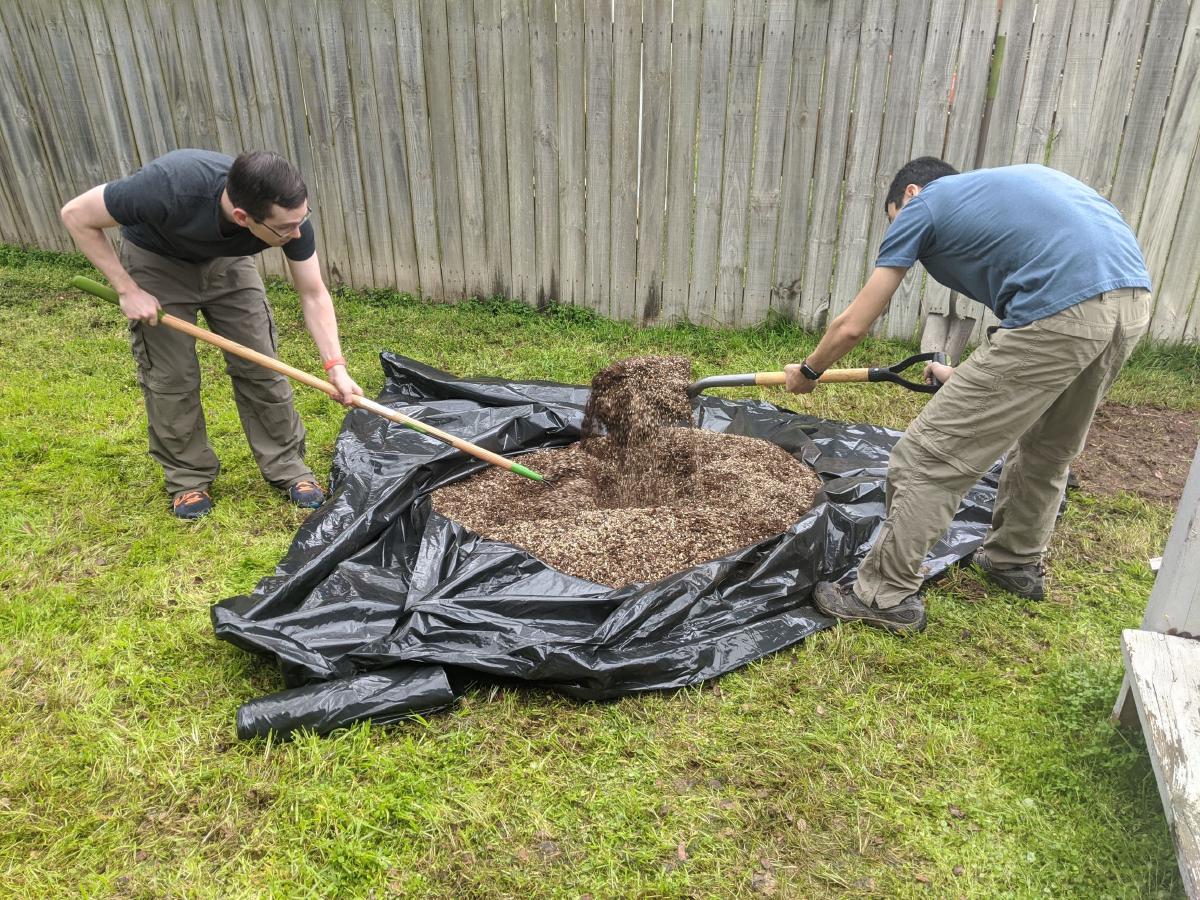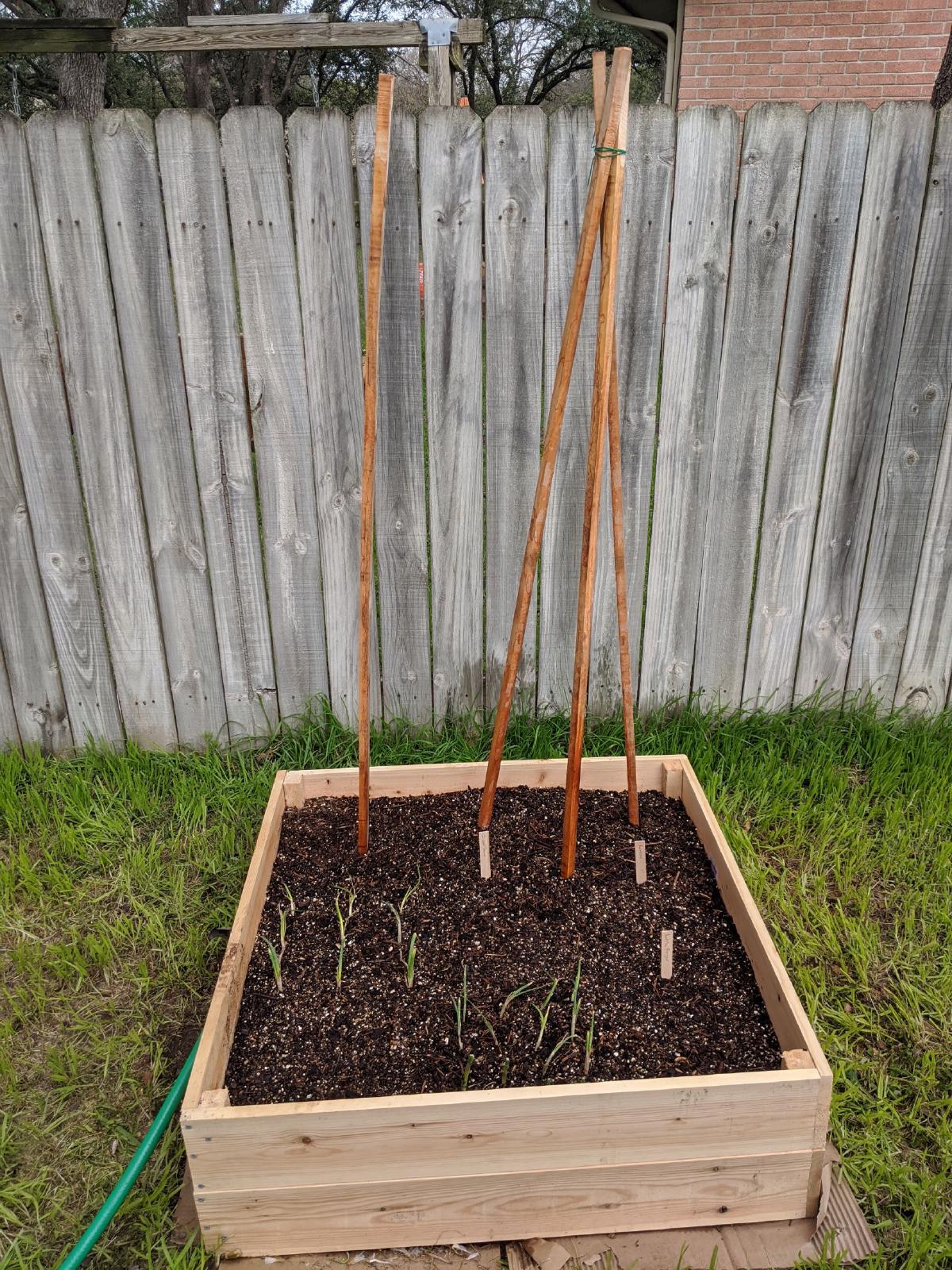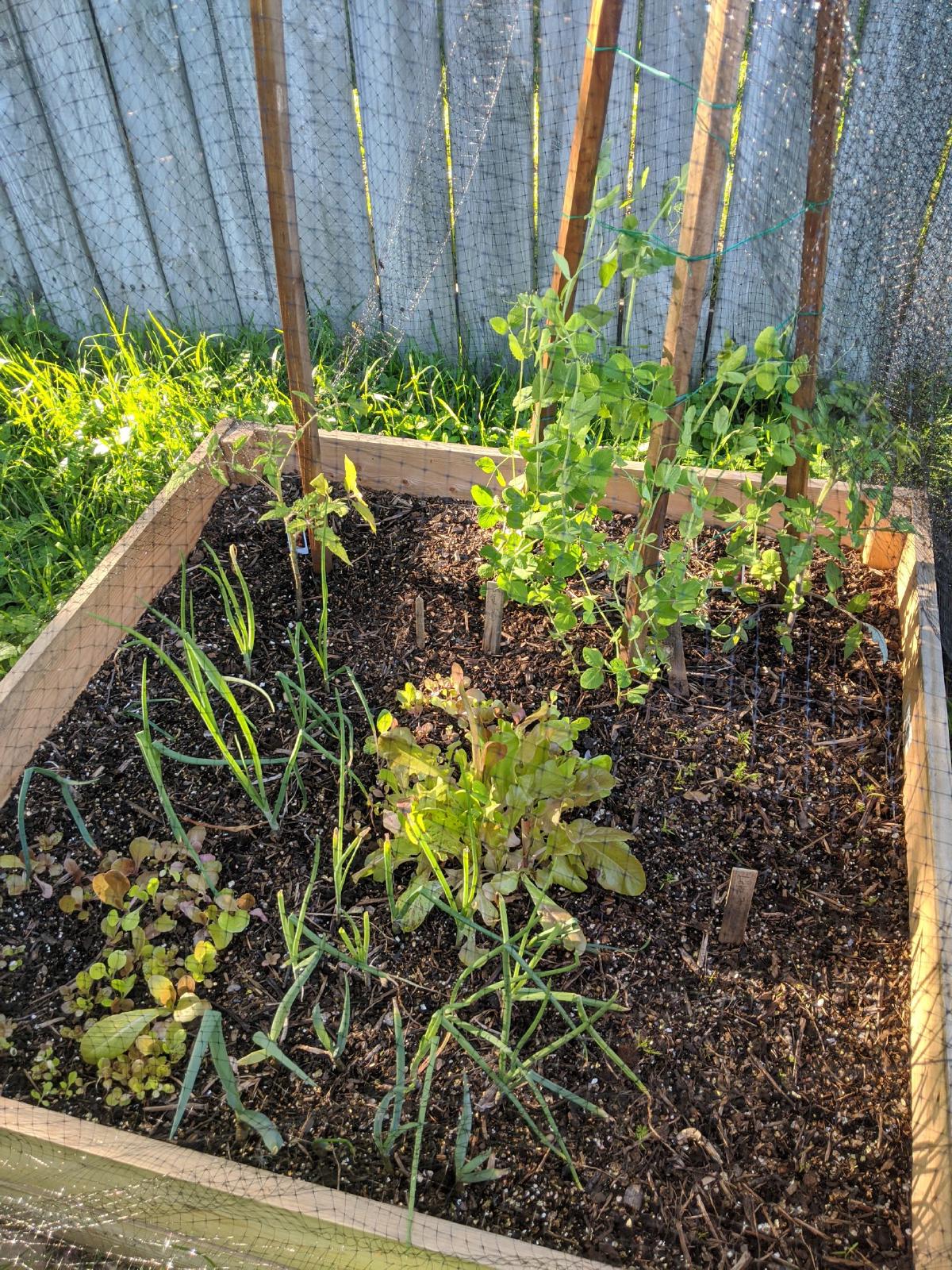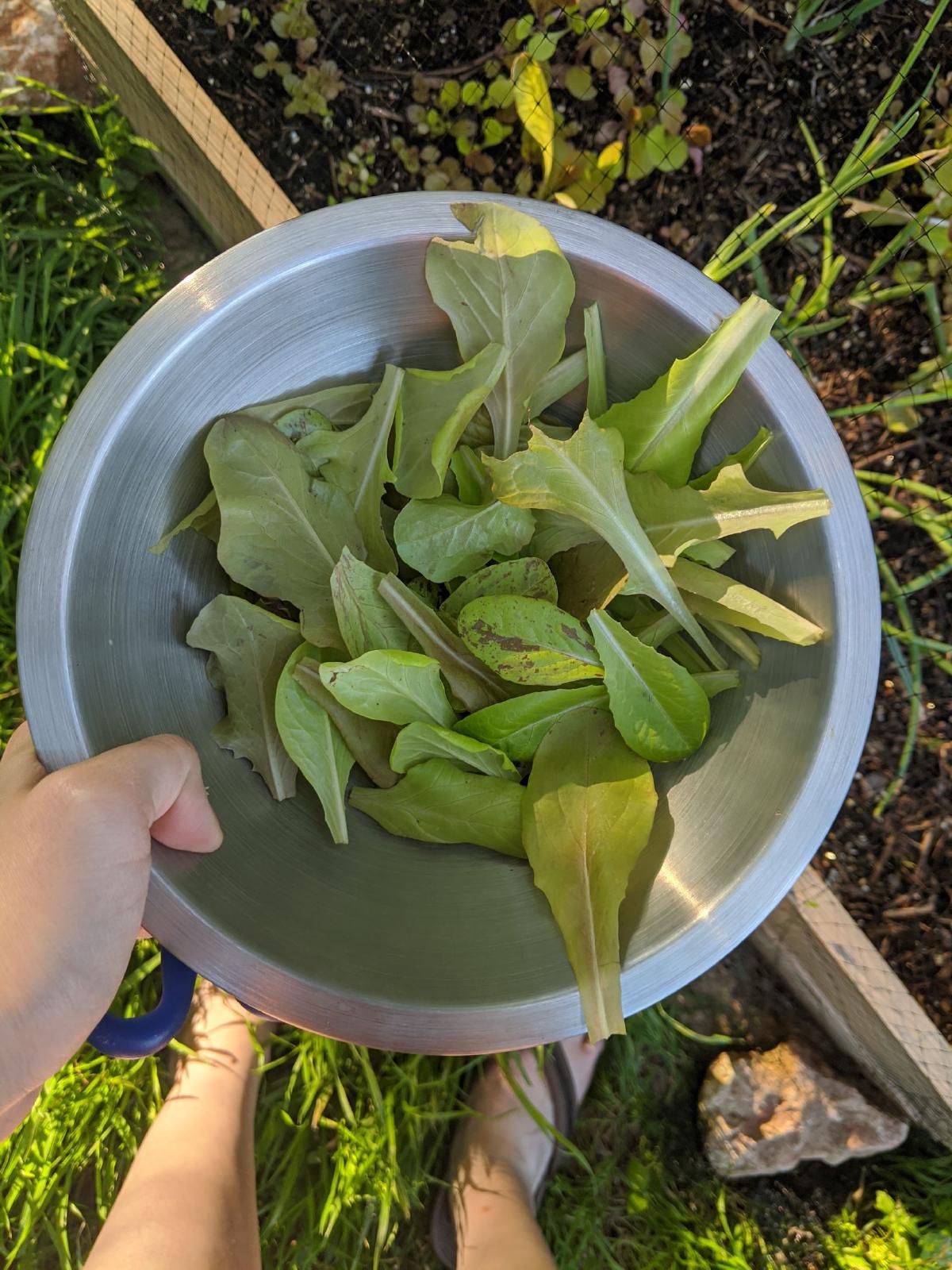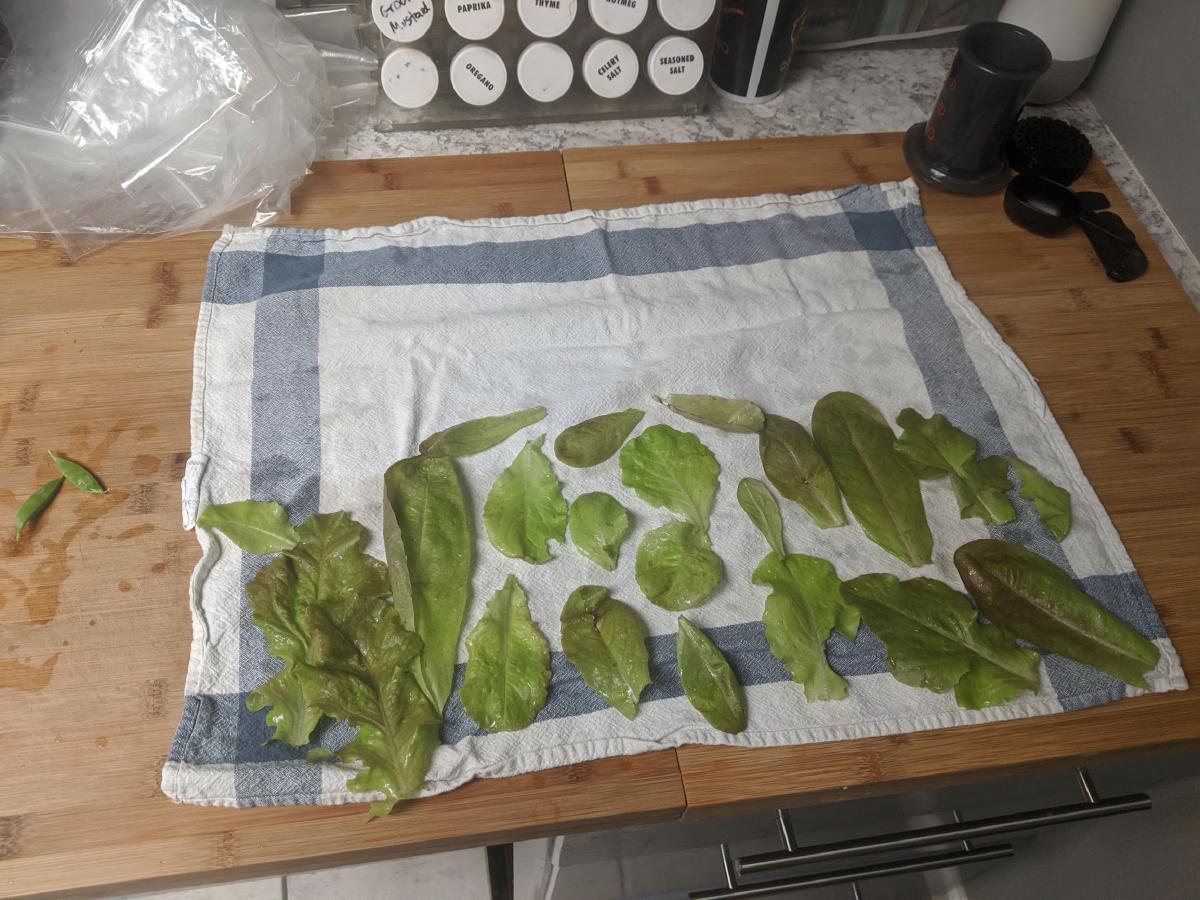 When the pandemic hit, I had already planted some tomatoes from seedlings, along with lettuce and carrots. My dream was to be able to walk outside and pick a tomato right off the vine, pair it with some basil, and enjoy a fresh summer salad. However, a few weeks in, I decided that my realistic goal was to grow one successful heirloom tomato. All seemed lost, as the Texas heat proved too much for the carrots, and the tomato plants grew rapidly and flowered but did not fruit. I was able to harvest a few salads full of lettuce, but even that soon bolted from the heat.
But one morning, I went outside and noticed a green globe about the size of a ping pong ball. I knew I had to protect this tomato with my life. I wrapped it in netting to keep the squirrels away, fertilized the plant, and watered generously. After another month or two, the tomato was the size of my palm and began to turn color. I finally had a gorgeous Purple Cherokee tomato, and it was delicious.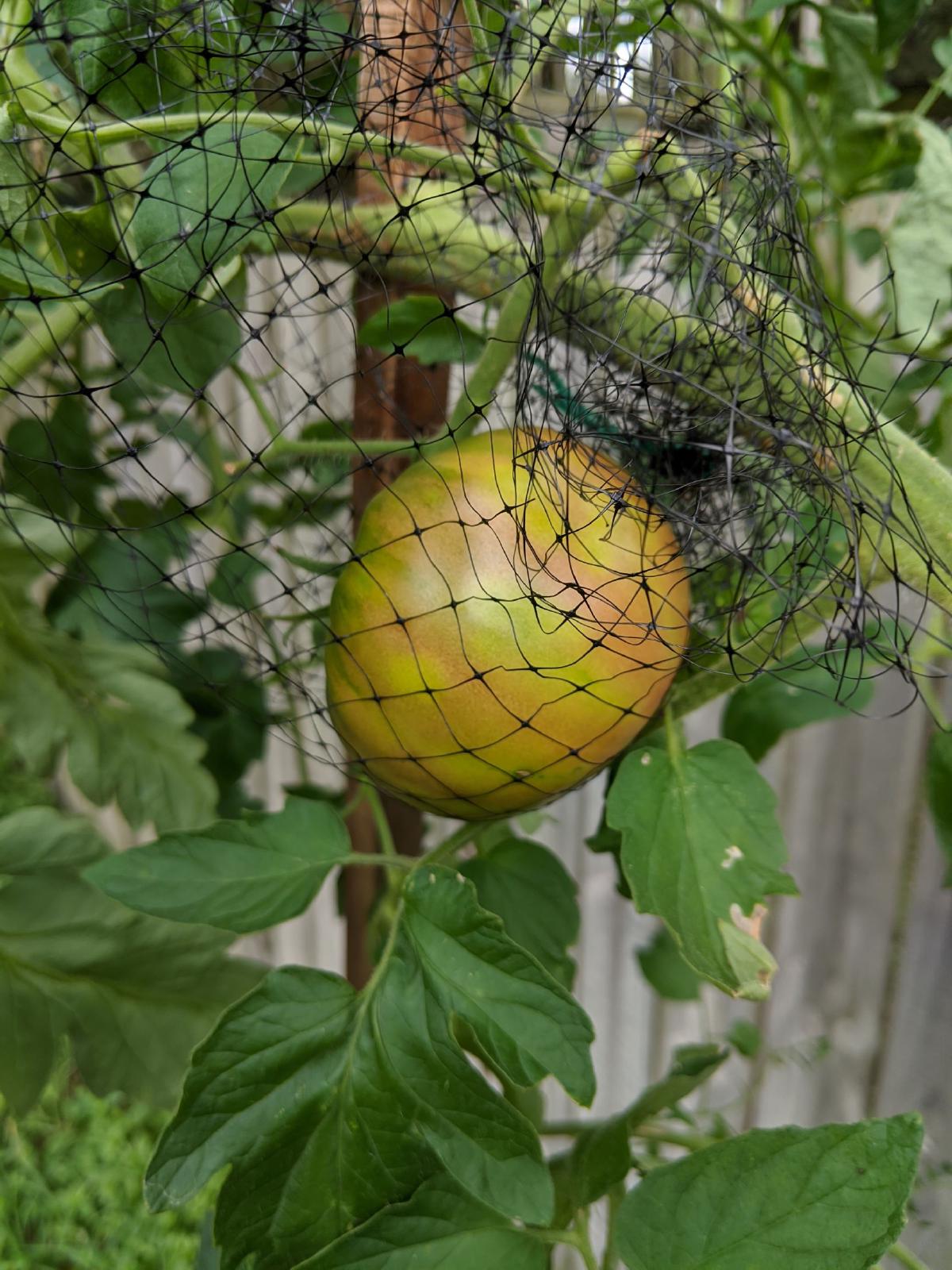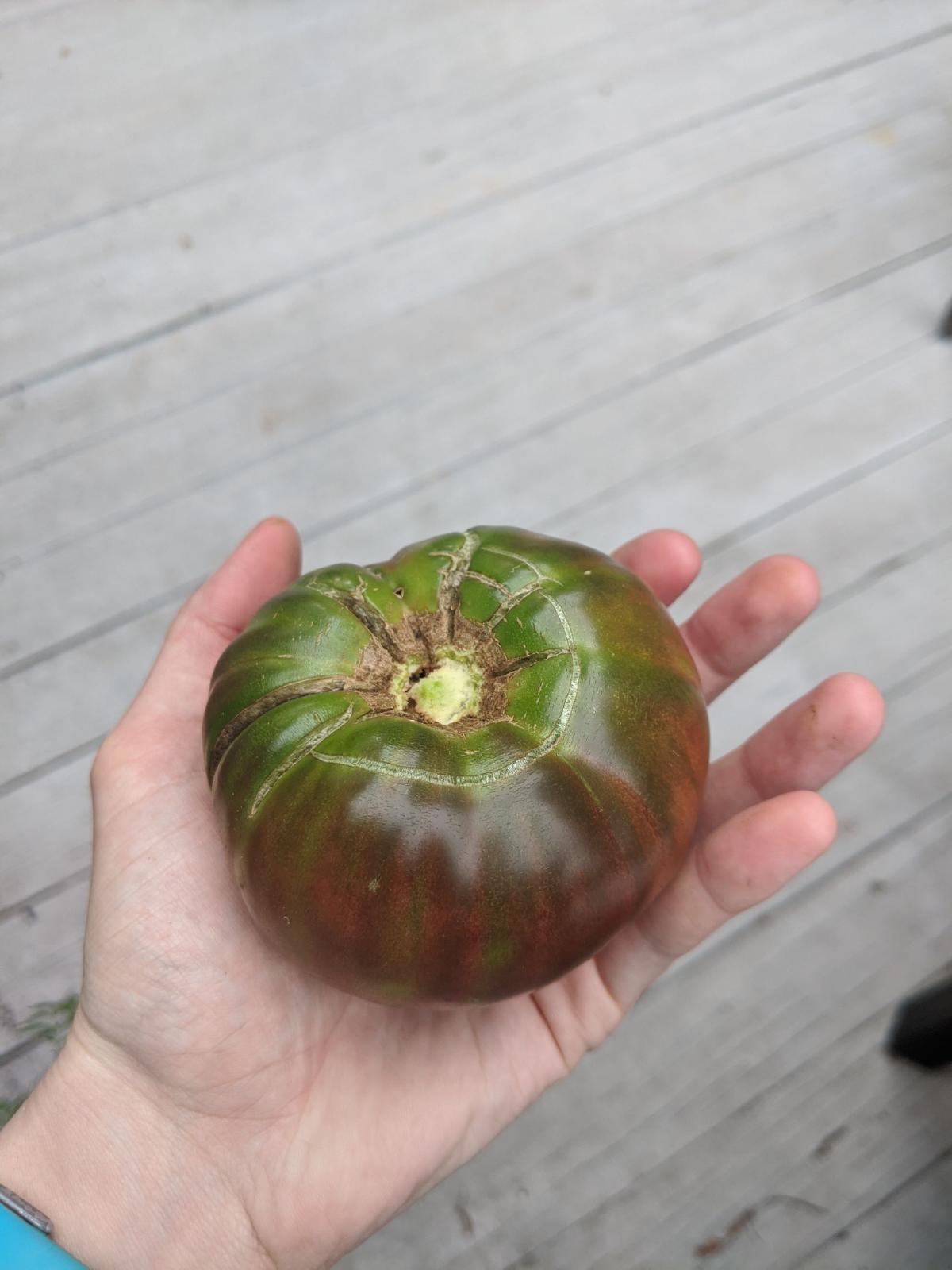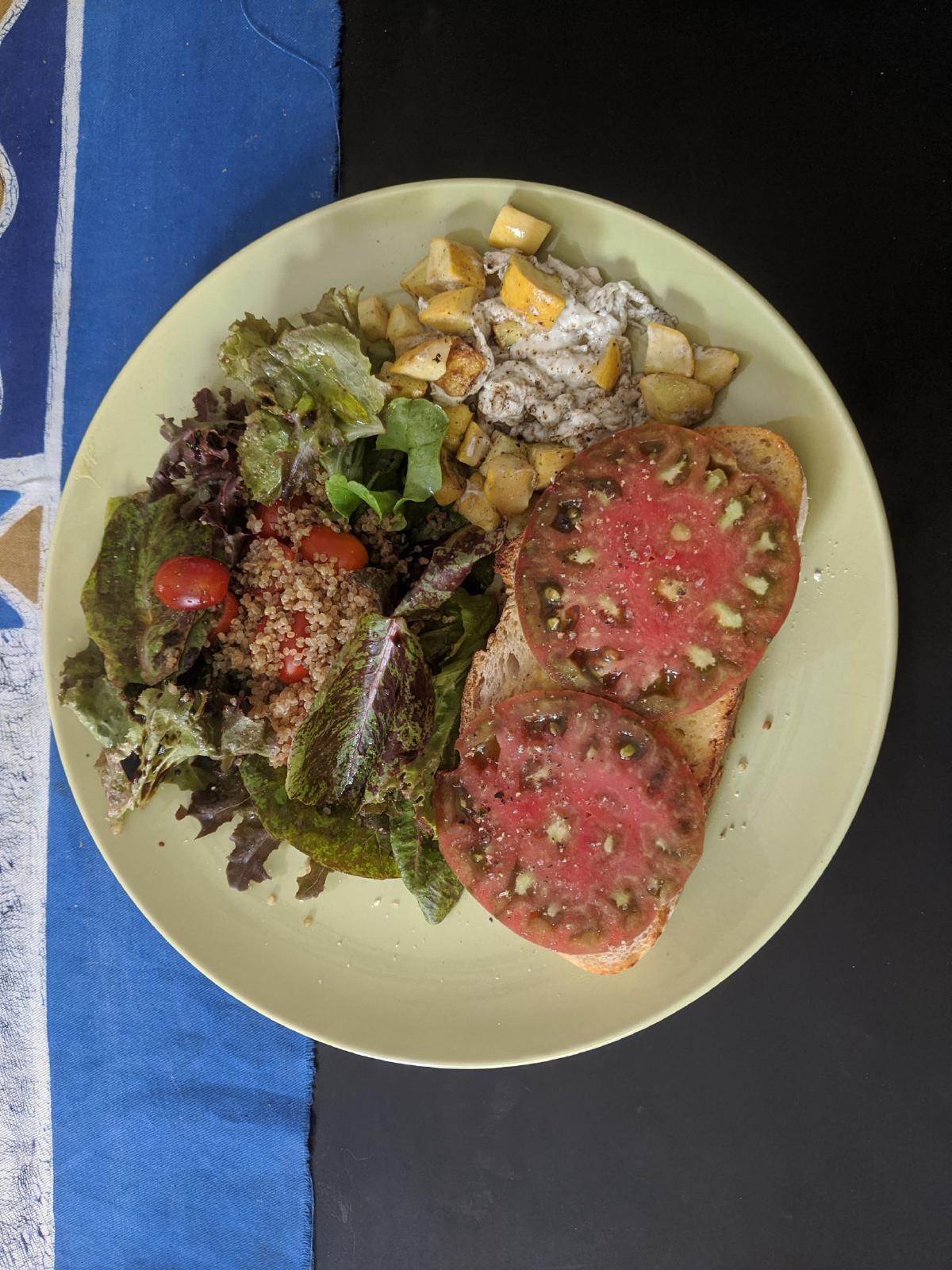 Gardening is really hard, y'all. I decided to stop gardening for the rest of the summer since it just took too much water to keep plants alive, but am looking forward to the fall season and the second harvest in Texas. Thankfully, the local farmers can take care of me until I figure things out.
Support Local Restaurants
If cooking isn't really your thing (though I really hope you give it a try), support local restaurants. They need the financial support, and you get a delicious meal from a culture or quality level you can't recreate at home. Every week we try a different restaurant for takeout. It's a nice change of pace from cooking every meal and keeps us from going completely insane stuck at home.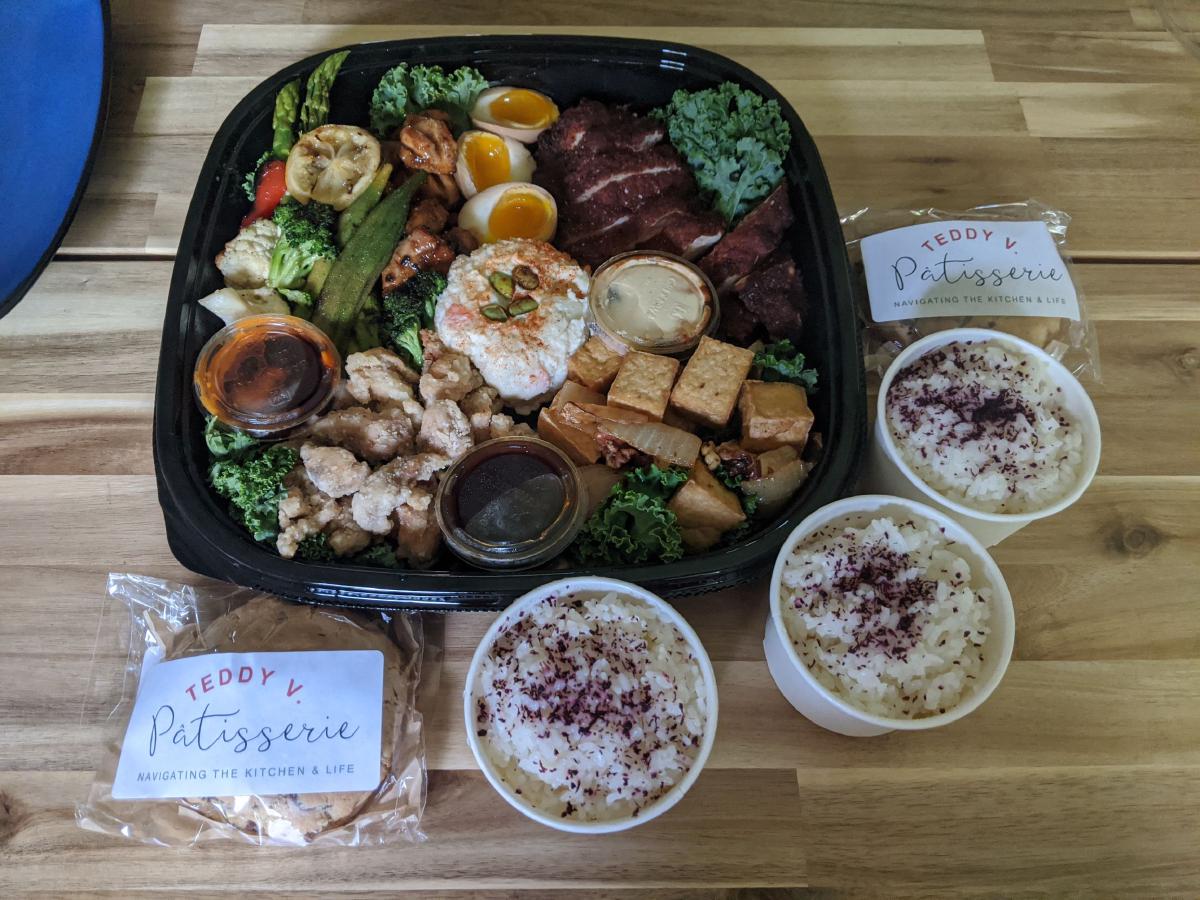 Some of my favorites in Austin have been Jamaican curried goat from Tony's, Detroit style pizza from Via 313, walnut shrimp and egg tofu from Din Ho Chinese BBQ, a Japanese medley from Sa-Ten, and of course pastrami and cheesecake from Pieous.
Staying Spontaneous
I'll be honest, it's been hard to stay spontaneous. I'll get excited about a new food item, such as making bagels from scratch, but then a month will go by and it becomes old hat. This new way of living has lasted longer than anyone had anticipated and there is no clear end in sight. My advice to you is to think of foods you love that you'd never dare to make at home, and give it a shot. What have you got to lose? Best case you eat a delicious meal that you now don't have to pay to eat out, and worst case you took a risk and gained experience.
Instead of planning out meals for the week or buying the same produce I know how to cook, I now buy whatever produce looks good and in season and search for a recipe when I get home. This has kept the grocery store experience interesting and means that instead of panicking if the vegetable I wanted is out of stock or past its prime, I can just substitute a different vegetable and figure it out later. I now know how to prepare beets (including the greens), delicata squash, fennel, and Swiss chard.
I've transitioned from farm-to-table produce to boiling bagels to making homemade hummus to making Indian food from scratch, and I'm sure there will be many more cuisines to explore as the months go on. I never thought I could make a restaurant-quality Palak Paneer, but out of desperation I did, and it was pretty simple!
Hang in there, and keep trying new things. Have you cooked anything new, or is there something you're excited to try? Next on my list is pasta from scratch!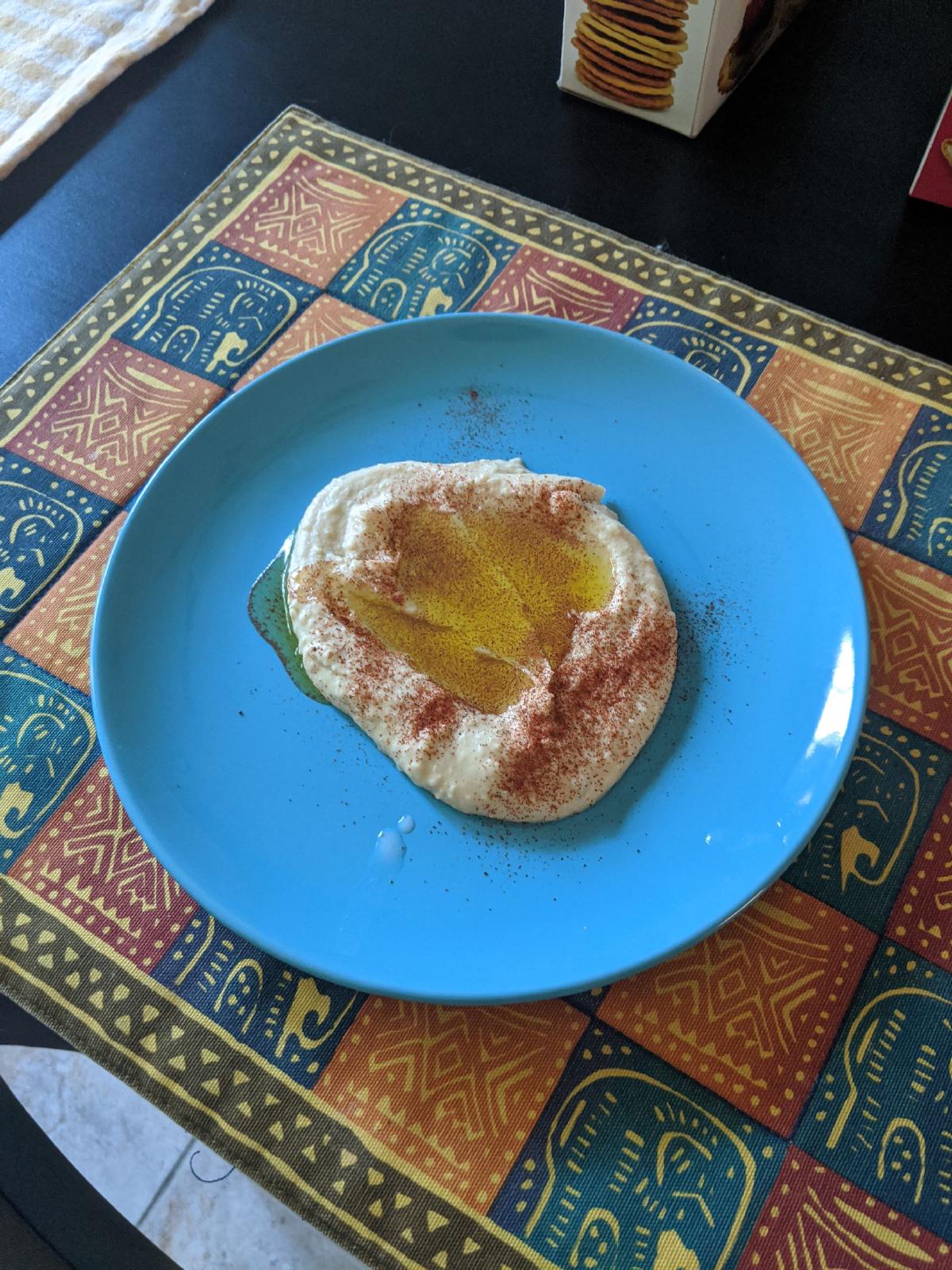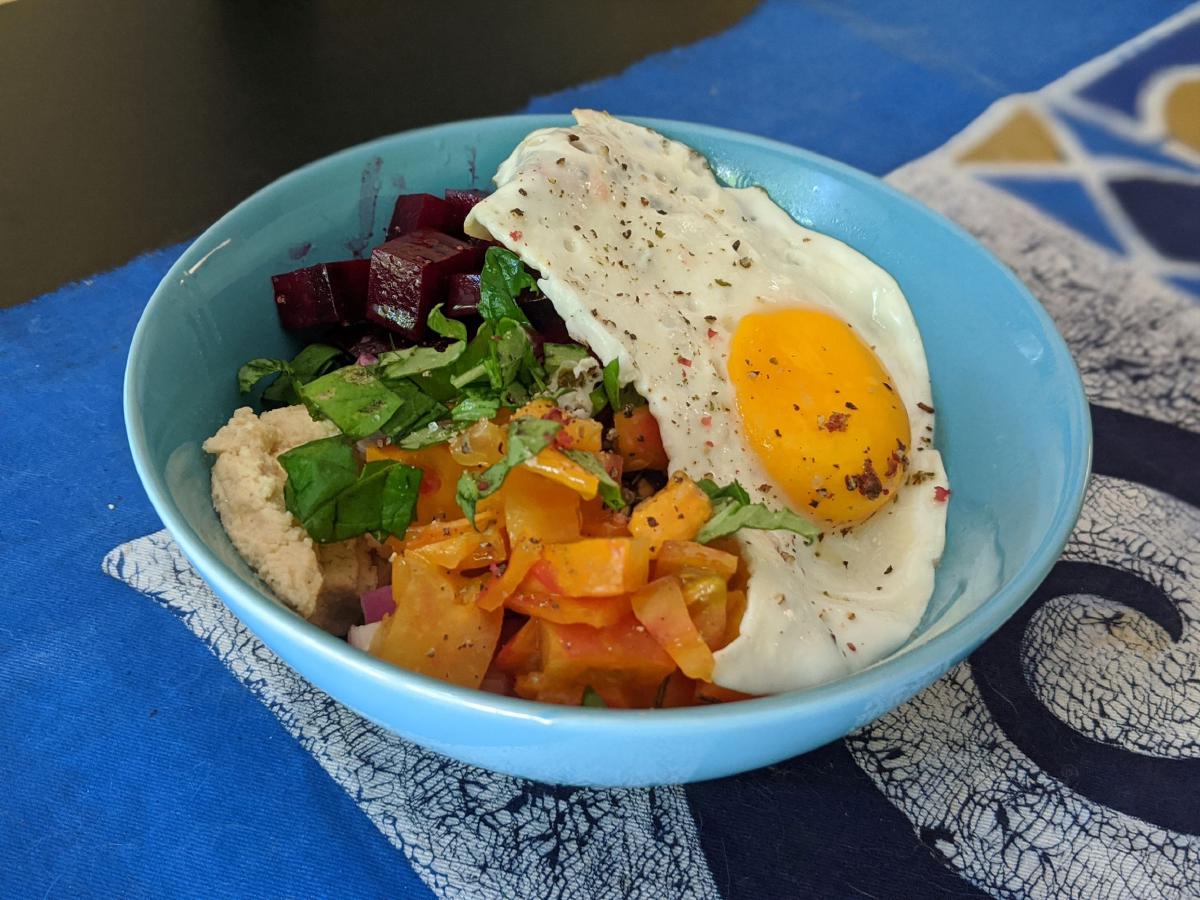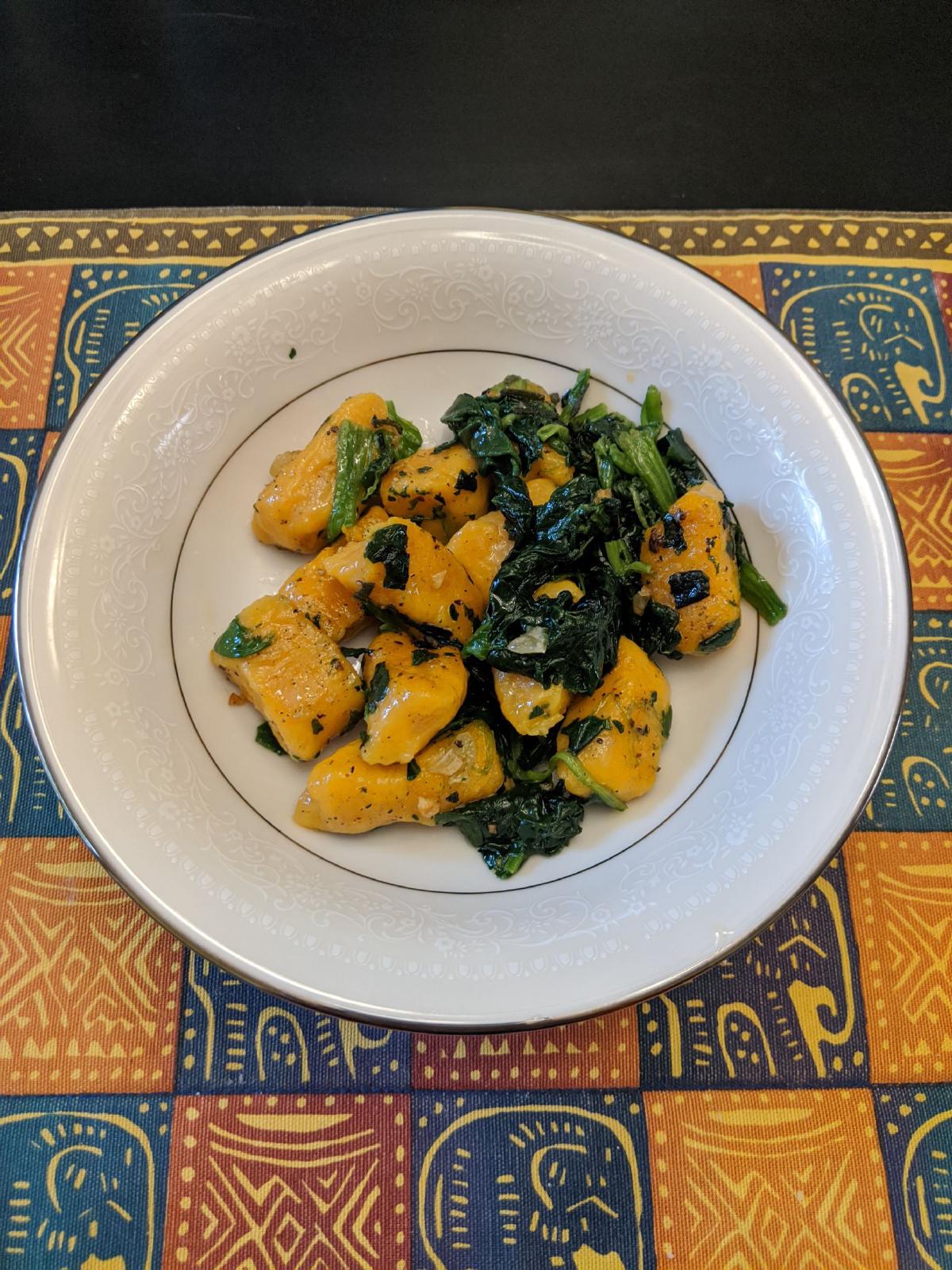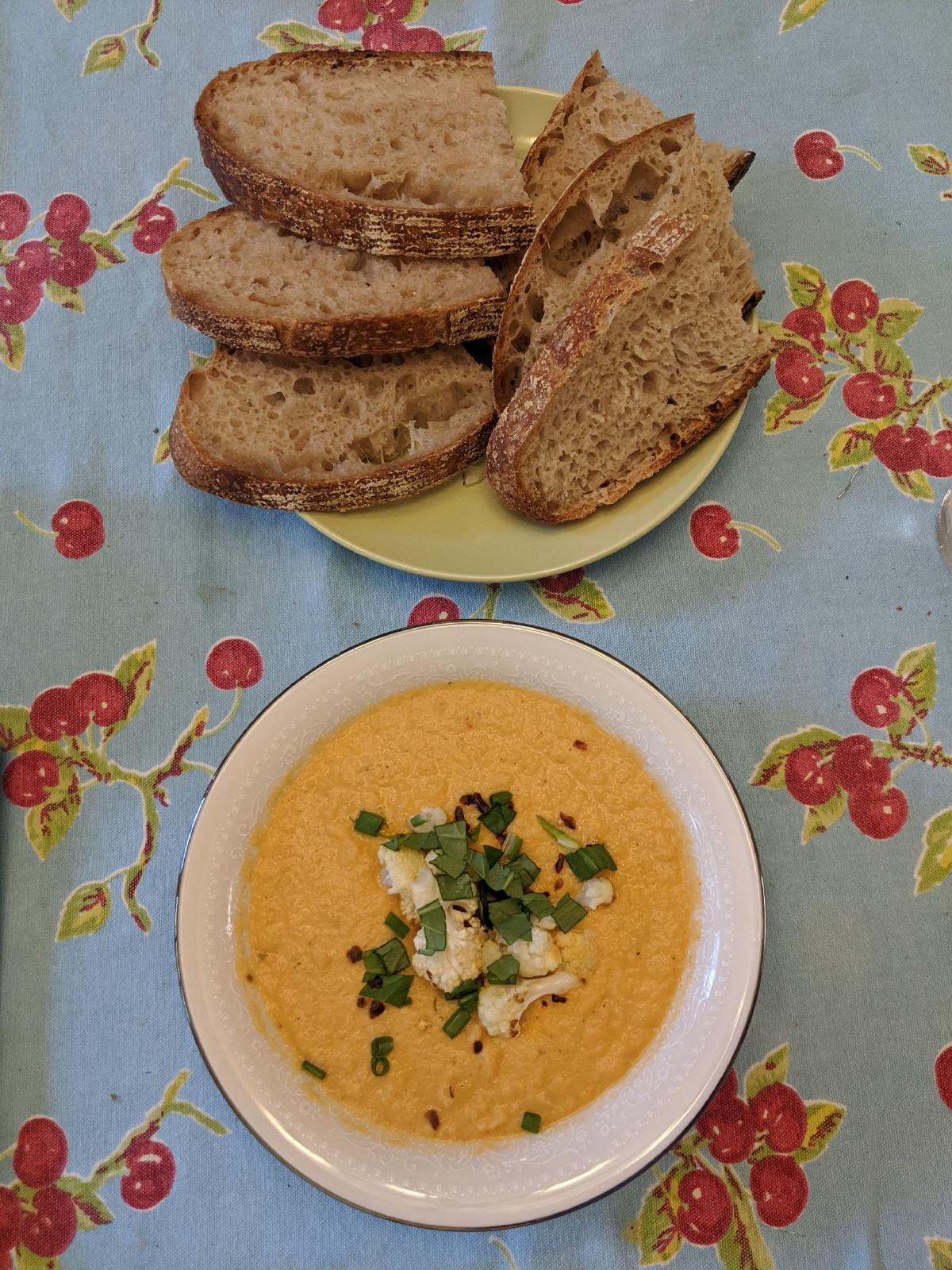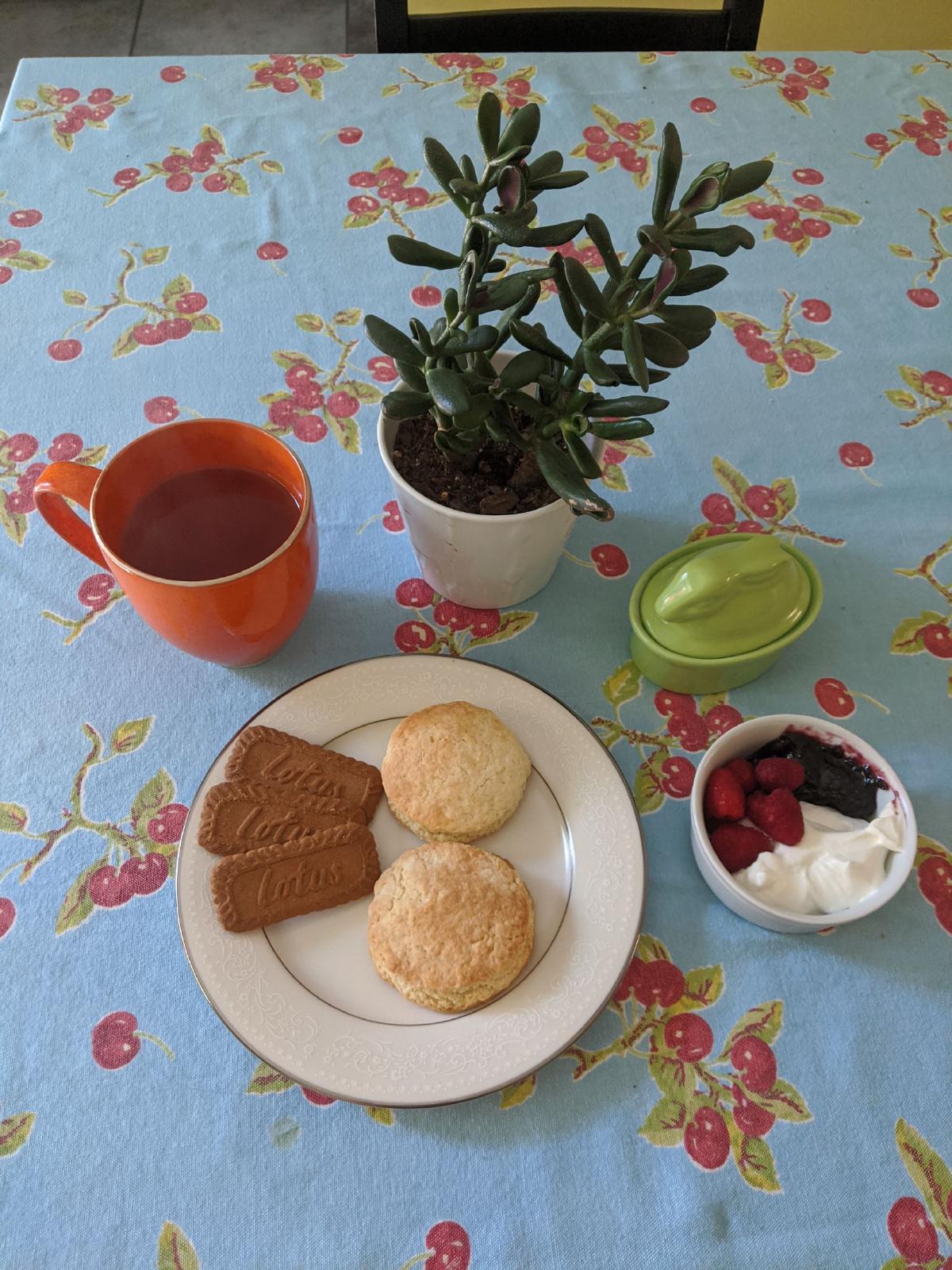 ---
All opinions and recommendations are my own and as unbiased as possible. As an Amazon Associate I may earn from qualifying purchases made through some affiliate links on this page. Read the full disclosure policy here.