Hi, I'm Annie. Welcome to Unplan-It Earth. This blog has seen some changes since its founding in 2018. I was working full-time as a mechanical engineer living in Austin, Texas. I started this blog to teach me to live life more spontaneously, and maybe see if others would find the information useful. And guess what? It worked.
Now, I'm taking a sabbatical from work, which would not have happened without this blog teaching me to stop overplanning my life. My husband and I now have two cats instead of just one. We're traveling plenty, but also living a fulfilling life at home, full of cooking, hiking, and the simple things in life. I realized that being a "travel blogger" and writing posts for others felt like an obligation rather than something fun for myself.
This blog is now a place for me to share my experiences in the world as something for future me to look back on. I'll post about my travels along with random vignettes and stories about life. If you find them entertaining and useful - and I hope you do - then please read on. If you'd prefer up-to-date travel tips and tricks, then some other blogs might be more your style.
You can find me on Instagram at @unplanit.earth.
The Story Part One: The Past (January 2018 - March 2020)
As a child, I traveled all over the world with my family, seeing everything from grizzly bears in Alaska to the pagodas of Bagan, Myanmar. But after graduating from college and moving to Austin, I found myself prioritizing easy trips back home to visit family instead of exploring the world. I wanted to travel more and try new things, but was afraid at the same time.
"Life on Earth can be an adventure too. You just need to know where to look." — Sarah Jane Smith
My travel was planned months in advance, down to a timeline for each day and the exact train to take to the airport. I stopped going out unless I knew where I would park and whether the restaurant or movie was worth my time and money. If I wasn't 100% sure it would be a good experience, I opted out. If there were too many choices, I didn't make one at all and ended up staying home. I was stressed when I was doing something, and I was stressed when I wasn't. My fear of the unknown had gone too far.
I started this blog to share my successes and failures of learning to live life more spontaneously and indulging in life's adventures when they come my way.
Check out my first post about my story for more information.
Little by little, I became more sponatenous. My husband and I traveled to Belize for our honeymoon, took long weekend jaunts to Colorado, New Mexico, Boston, and Arizona, spent an exciting week in Montenegro, and had many smaller adventures in between. Each trip felt easier, and we planned our activities and itineraries less and less. The less we planned (apart from the bare minimum), the better I felt. As time went on, I posted less frequently as my new life took form. I didn't need the blog anymore to hold me accountable to my goal of spontaneous living.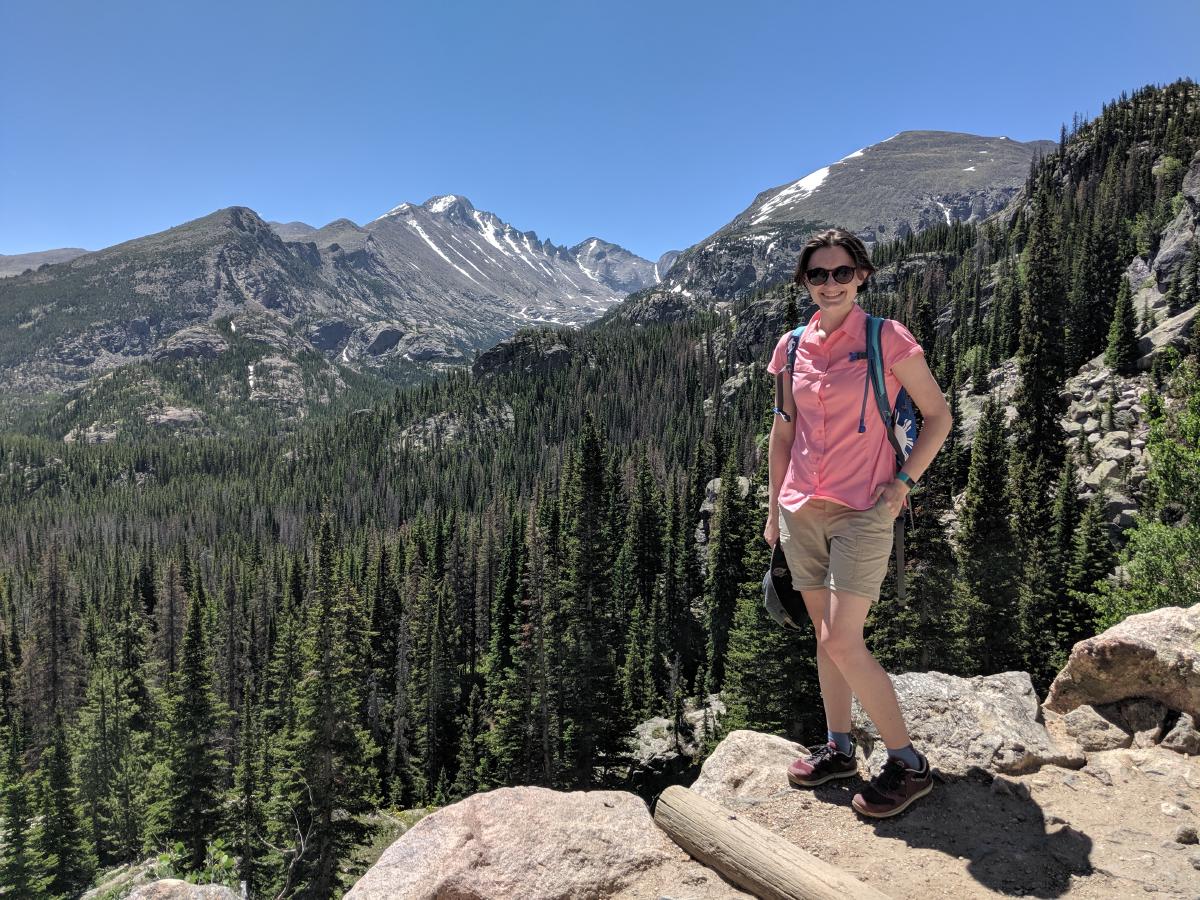 Intermission: The Pandemic Interlude (The Doldrums of 2020 - Summer 2021)
Aside from the existential dread caused by a global pandemic, I was actually quite content with my day to day life during the 2020 lockdown period. Working from home gave me the flexibility to exercise more, prepare a cooked lunch, and take little mental breaks throughout the day to keep me energized and engaged. This was a small window into what a sabbatical might look like, except the work time would be filled with whatever I wanted.
Pandemic Cooking During Lockdown (2020)
In spring of 2021, we went back into the office full-time, and the contrast hit me hard. My stress skyrocketed, and I knew that I was close to burning out. Instead of feeling invigorated by being back among my coworkers, I felt overloaded and like my life had no purpose. I was going through the motions every day and no longer had the time to do the small things that had made me happy during the pandemic. And guess what? The pandemic was still happening (it is still happening, as of this post - please get vaccinated and wear a mask) and I realized life is too short to not do what makes me happy.
The Story Part Two: The Present (Summer 2021 - ?)
In summer of 2021, my husband and I decided to take a break from the working world to reset and refresh. We wanted to travel more, visit family, and enjoy life now while we are young and healthy. The past year helped us realize that life is too short to not take some risks. This blog most definitely contributed to the courage required to take that leap into the unknown.
We've since road tripped to New Mexico, visited my family in California, flew Spirit Airlines to New Jersey and drove to the mountains of Virginia, bought inexpensive tickets to Phoenix for some desert time, and watched the Formula 1 race in Austin. I've been reading books (I hit my goal of reading a book a week in 2021), playing pickleball, learning to draw, and cooking plentiful vegetables from our new CSA (Good Apple Foods).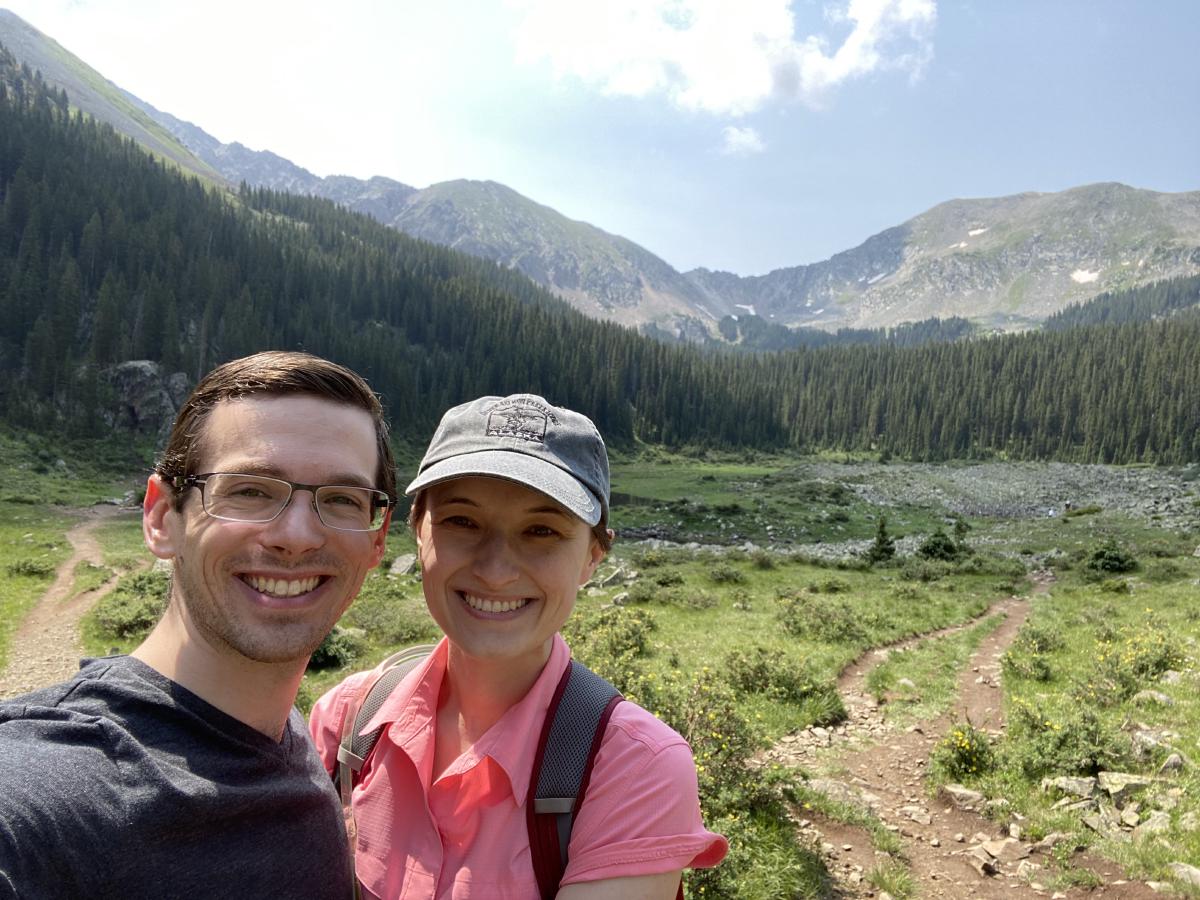 I know that my life may not apply to many people at this point. I am taking a break from work, so my travel plans are much less restricted and our tips and strategies have completely shifted. The priority now is economical travel, usually with only a personal item, and maximizing our enjoyment without burning out. We don't plan to do month-long backpacking trips - we miss our cats too much - and prefer 1-2 week jaunts with regular life in between.
My posts are no longer written in the format of travel guides or tips. That's not to say that I won't provide advice now and again, or that I won't share things that I've learned along the way. Think of this as a journal or diary. I'll post about parts of my life that I find interesting - whether that's a concert I went to, or a fascinating book I read, or a vignette about life. Travel will certainly be part of it, in the form of travelogues to record adventures for my future self to refer to when reminiscing, but is not the center of my life. I am taking time to just be myself and do whatever makes me happy.
Recap of the Past Year in Lockdown (2021)
If you find these posts amusing and engaging, then please keep on reading. If you're looking for up-to-date travel tips and tricks, then I'd highly suggest checking out a few of my favorite blogs from those who do this as a job (My Wanderlusty Life, Dangerous Business). Unplan-It Earth is now about living life to the fullest, whatever form that takes.
The Best of Old Unplan-It Earth
These posts highlight my previous travel blog writing style, with destination guides, tips on reducing travel stress and making the most of long weekends, and how to live life more spontaneously.
---
Shameless Self Promotion: All photos on this blog were taken by me unless the photograph is actually of me, or it's noted elsewhere. Please ask for my permission before using them. Thanks!